Posted by Andie on December 20, 2017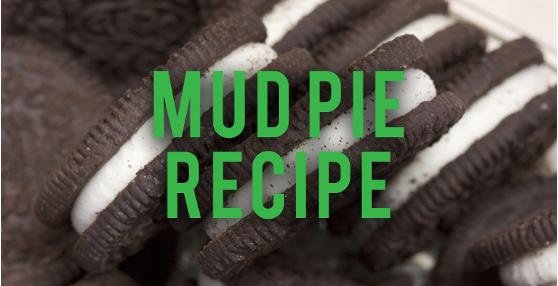 We are on day three of my kids being home for Christmas break, and so far we've baked cinnamon rolls, frosted sugar cookies, gone caroling, watched a handful of classic Christmas flicks, and stayed in our pajamas for 85% of the time, approximately. Oh, and we are headed to see Santa Claus this afternoon! Have I told you I love the holidays?? One of my favorite family traditions at Christmas time is eating mud pie. I look forward to it every year, and it's our annual Christmas Eve dessert. Read on for the super simple recipe! I promise if you like oreos, ice cream, and chocolate fudge it'll change your life.....
Mud Pie
Ingredients:
1 package Oreo Cookies
1/2 cup melted butter
1/2 gallon of ice cream (Any type! Peppermint is fun for Christmas, or I prefer Pralines & Cream or Butter Pecan)
Crush 1 package of Oreo cookies. Mix with 1/2 cup melted butter. Press into the bottom of a 9x13 pan. Chill in freezer for about an hour. Spread 1/2 gallon softened ice cream on crust. Put in freezer for another hour (while you begin making sauce).
Sauce:
1 cup powdered sugar
2 tablespoons margarine
2/3 cup evaporated milk
2/3 cup chocolate chips

Boil until thick (stirring constantly) and cool to room temperature. This step is ULTRA important- if it's not cool enought it will melt the ice cream and turn into a big, goopy mess. Once sauce is completely cooled (this usually takes at least an hour in my experience), spread on ice cream and return to freezer.
*I like to 1.5 x the sauce!! I think it's a little on the skimpy side, but I've found that doubling it is too much!
** I also like to make this ahead of time! I made it today (Dec. 20th), for our Christmas Eve dinner!
ENJOY!!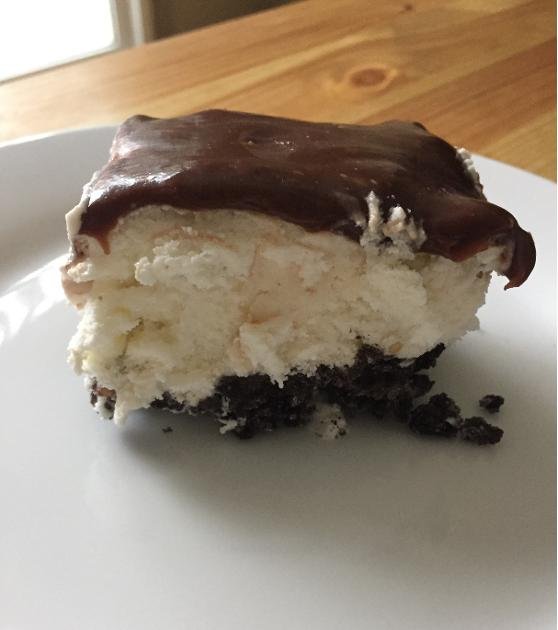 I'm no food photographer. You guys, I promise it tastes about 10,000 times better than it even looks!!
What are your favorite Christmas desserts you like to make?
Popular Posts
Subscribe to the Room To Talk Blog
Unsubscribe from the Room To Talk Blog