Posted by Andie on September 28, 2017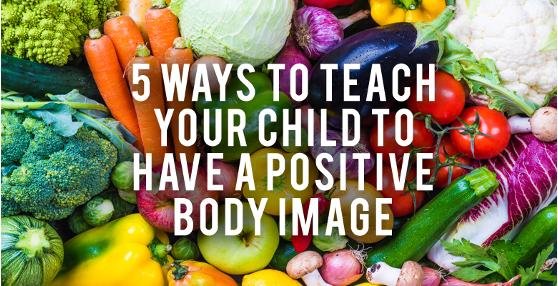 The statistics are alarming. In our society, children, especially girls, start to feel pressure very early on that their bodies should look a certain way. According to the Center for Disease Control and National Association of Eating Disorders, by age 6, girls start to express concerns about their own weight or shape. Additionally, around half of elementary school girls are concerned about their weight or about becoming too fat.
While it's easy to blame it purely on the media (which is obviously at fault), we as parents have more sway than we think. The painful truth is that we are partly responsible, whether we realize it or not. It's important that we start being honest with ourselves and take a long hard look at our own behaviors and how they might be affecting our children negatively when it comes to their own body image. None of us are doing it perfectly, but there is certainly always room for improvement. Here are 5 ways you can teach your child to have a positive body image....
1. Stop Criticizing Yourself about your Weight or size.
I first became aware of the sheer impact I could have on the way my children view their own bodies when my three year old son walked into the room and said, "Mom, do these pants make me look skinny?" All the times I'd been getting ready to go out and I had so-called innocently asked my husband if the pants I was wearing made me look skinny came flooding back to me. I felt horrible. As a mother, I want my children to love their bodies unconditionally, and I realized that I needed to start loving my own body unconditionally if I ever wanted that to be a real possibility for them.
In order to love your own body, the first thing you need to do is stop critizing yourself about your weight or size. Stop talking about how you still need to lose x amount of pounds, how your thighs are so big, how you never were able to lose all of your baby weight, or how you wish you could fit into that dress you wore a few years ago. I'm not saying that you can't think these things, or that losing weight to get healthier isn't a good thing. But I am saying that it's best to keep these thoughts to yourself. Negative talk breeds negative thinking, and it can turn into a vicious cycle. Stop talking negatively about yourself, and as a result you'll probably start loving yourself more. Children are perceptive, and whether good or bad, they absorb the messages around them. If they hear you talking about our flabby arms, they are going to start worrying that they have flabby arms too.


2. Stop talking negatively about food.
It's important to teach your kids how to make healthy meal and snack choices, but it's another thing to talk negatively about food. We all do it! "I can't have that piece of cake because it will go straight to my thighs!" "I really need to do a juice cleanse after eating that pasta!" "I can only have x amount of carbs per day and one cheat day a week." This kind of talk can set up a shame paradigm around food and allows some foods to be seen as moral and healthy while others are the opposite. Teach your children moderation when it comes to food. You don't need a donut every single day, but donuts are not inherantly bad! Children shouldn't be counting carbs or calories, and they don't need to know the in's and out's of any diet plan.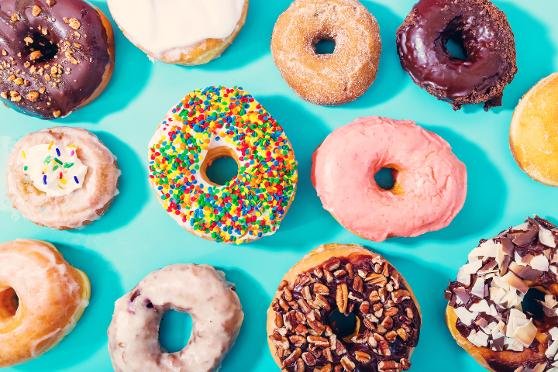 3. Stop obsessing about numbers on the scale, and start focusing on health!
Scales are so bogus. Every body type is different, and measuring your health solely by a number on the scale is foolish. Focus on nutrition and health instead of the number you read on the scale! How do you feel? How do your clothes fit? Consider getting a physical to test your BMI, cholesterol, etc and set more specific goals to improve your health. When your children ask you why you're eating healthy and exercing tell them you want to take care of your body! Skinny has become a bad word in our home. My daughter watches me work out every morning, and I try to reinforce the fact that I work out so that I can be STRONG, have lots of energy, and feel my very best. Forget your scale, and focus instead on making healthy choices purely to be healthy so that you can be around for a long time:)
4. Compliment your children on what they do, not what they look like.
While it's easy to compliment your children on how cute they are physically, resist the temptation to make this your primary focus. Instead, make sure you are praising your children for the things that really matter. Compliment them on WHO they are (dependable, kind, smart, silly, a good friend, etc) and WHAT their bodies are capable of ("You can ride your scooter so fast!", "You've really improved on the soccer field!", "You can jump so high!"). We need to make sure our children know that we love them regardless of what they do or don't look like.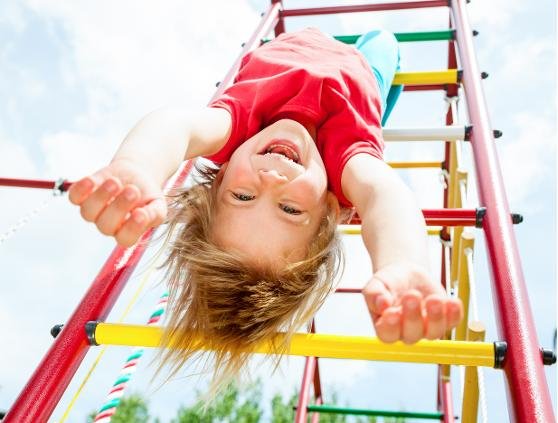 5. Talk about the media.
If we don't sit down and have crucial conversations with our children regarding the unrealistic expectations the media is putting on us when it comes to body image as a society, then who will? Be honest and upfront so that you can have a comfortable and ongoing open dialogue.




Popular Posts
Subscribe to the Room To Talk Blog
Subscribe to the Room To Talk Blog
Unsubscribe from the Room To Talk Blog