Posted by Alyssa on December 20, 2018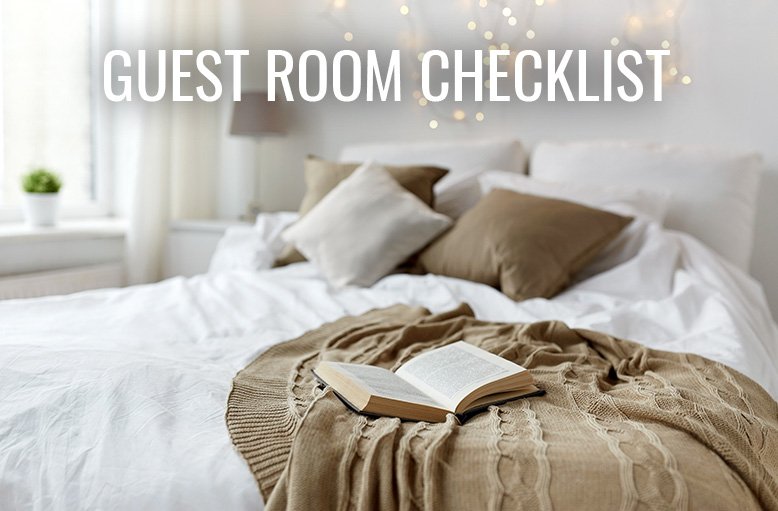 If you've got guests coming to stay at your house and want them to feel as comfortable as if they were at their own home, take a look at your guest room. In just a few minutes you'll be able to make your guest room a place no one will ever want to leave!
Guest Room Checklist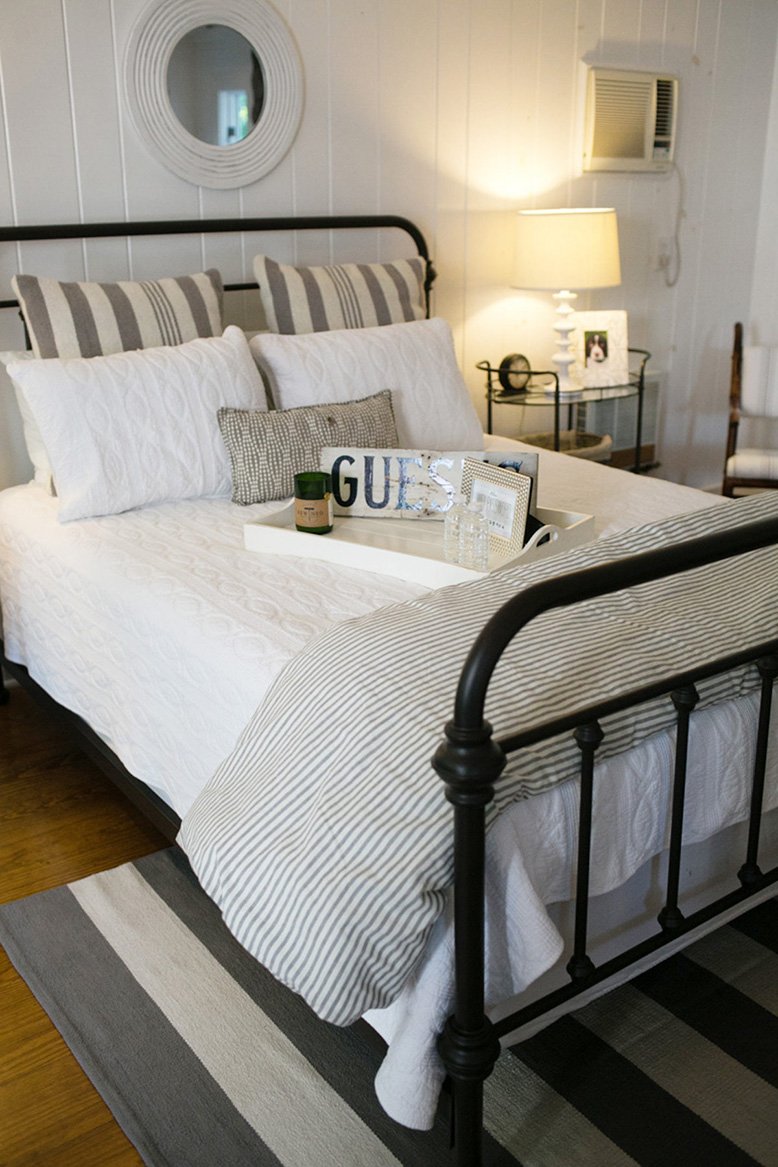 via Style Me Pretty
Don't skimp on the bed. Just because it's a guest room doesn't mean you should get the cheapest mattress out there! Find a mattress that is comfortable enough to ensure your guests a good night sleep.
Make sure you have comfortable sheets, enough blankets, and a pillow for everyone. A couple extra blankets folded at the end of the bed is never a bad idea. Don't put your guests in the uncomfortable position of knocking on your door right at bedtime to ask for something they might need.
An empty dresser with space available for your guest's things will help them keep their things organized while they stay with you.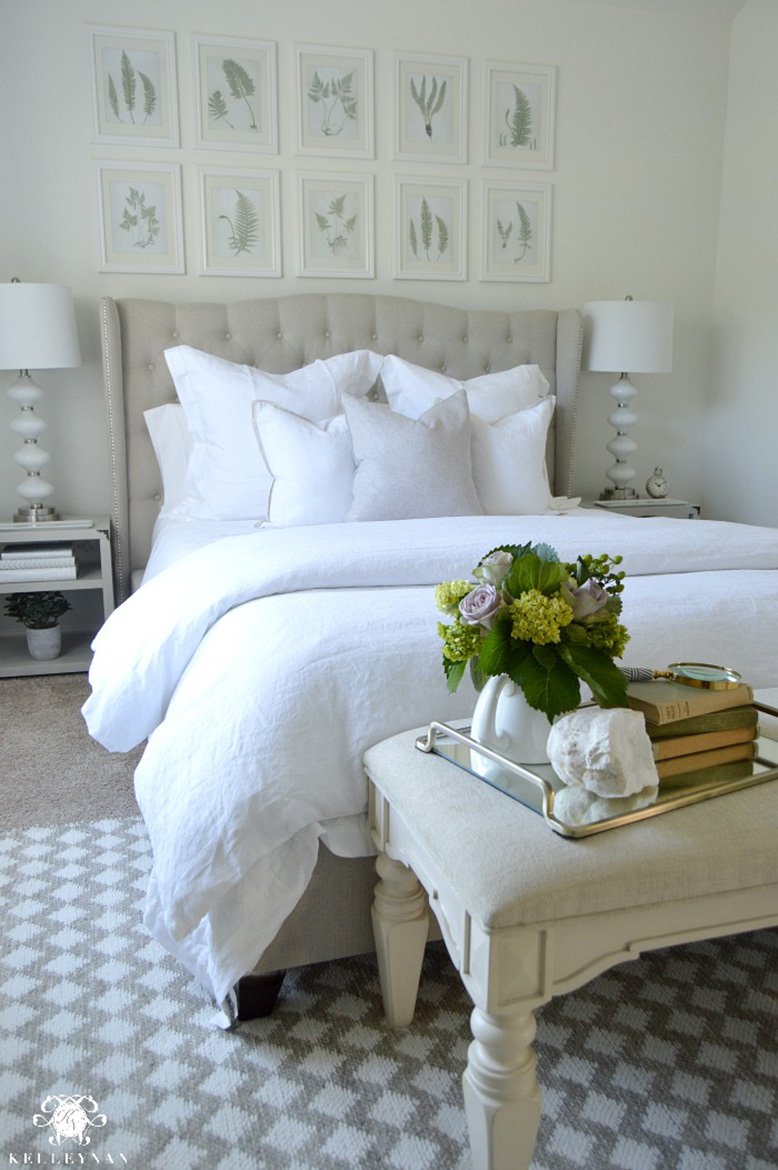 via Kelleynan
On the nightstand set out tissues, a phone charger, and a lamp. If your guest has never stayed at your house before a card with the wifi password written on it will always be appreciated. You can even go the extra mile and include a bottle of water or a book your guest might enjoy.
In the bathroom your guest will use, make sure you have enough towels and washcloths for each person staying with you. Have shampoo, conditioner, soap, and toothpaste available as well in case your guest forgot to pack something.
With just a little effort, your guest room will be the place everyone will want to stay! What do you like to include in your guest room when you have people to stay?
Sort By Blog Topic:
Popular Posts
Subscribe to the The RC Willey Blog Blog
Subscribe to the The RC Willey Blog Blog
Unsubscribe from the The RC Willey Blog Blog