Posted by Kerry on May 1, 2015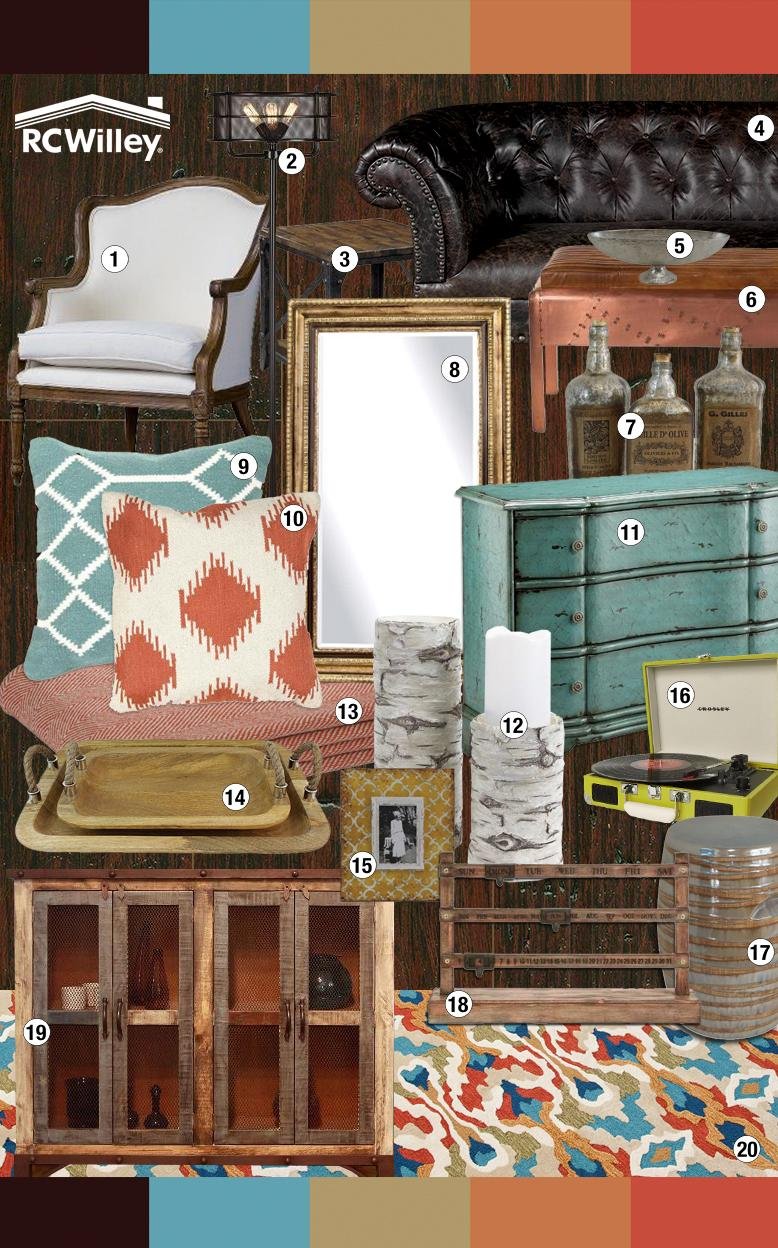 It's Friday and today I decided to build a fantasy living room based on the above 5 colors. It started with a rug which led to a color scheme which led to side chairs and end tables and new flooring and accessories and it's all available here at RC Willey! I'm not sure what to call this style. It has a little bit of the southwest and a bit of vintage and I think it mixes well between the masculine and feminine. Let me know what you think!
You might think it's hideous or maybe you can think of a few items that would really seal it for you, or if you fancy yourself a designer, put together your own setup from our catalog and I will try and feature it on the Room to Talk blog! I hope all of you have a fantastic weekend!
1. Charlemagne White Accent Chair
2. Ovation Industrial Bronze Floor Lamp
3. Pinebrook Magnussen End Table
4. Vintage 91" Chocolate Leather Sofa
8. Champagne Gold & Black Leaner Mirror
10. Cadiz Red & White 18" Pillow
11. Crackle Turquoise Blue 3-Drawer Chest
13. Sand & Cinnamon Herringbone Throw
15. Vintage Yellow Picture Frame
16. Crosley Cruiser Portable Turntable
17. Ceramic Stool
18. Manual Notch Desk Calendar
19. Antique Metal Door Console
20. Brio Area Rug
Flooring: Mannington Black Isle Hickory
Popular Posts
Subscribe to the The RC Willey Blog Blog
Subscribe to the The RC Willey Blog Blog
Unsubscribe from the The RC Willey Blog Blog