Posted by Kerry on May 4, 2015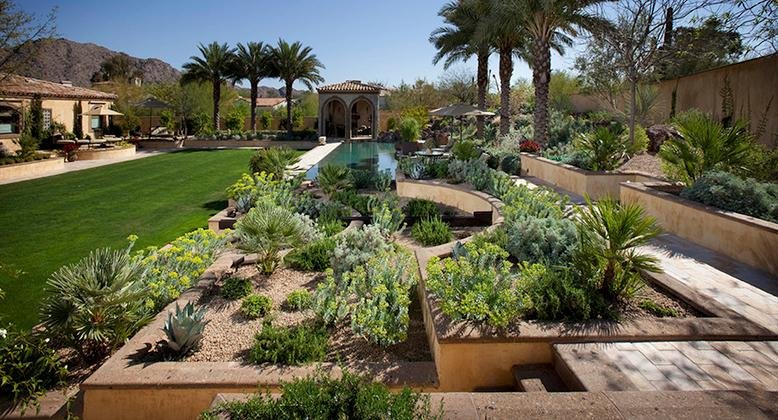 Xeriscaping is a type of landscape design or gardening that reduces or eliminates the need for supplemental watering. Since RC Willey is predominantly located in desert/water-conscious states, I am sure you have seen xeriscaping in your neighborhood or town before. The problem with xeriscaping is the same as most lawns, there are some that are beautiful and others that are not.
Here are a few pros to xeriscaping:
Less Water: according to results from Mesa, Arizona, xeriscaped yards use up to 2/3 less water than regular lawns
Reduced Maintenance: a xeriscaped yard requires occasional weeding, trimming, and mulching but far less effort than a lawn
Efficiency: when plants are set up properly with soil grading and design, rainfall goes much further in your landscape
Lower maintenance costs: xeriscaping requires less fertilizer, equipment, and water
Less waste & pollution: less lawn mowing, less fertilizer runoff into the water system
And here are a few cons to xeriscaping:
Might not be your bag baby! Some people want a mean green lawn and I get that.
Less lush green space for sports or play area
Some plants may literally hurt you or your pets like cacti and agave
Initial costs can be more that you can handle right now/sometimes it's cheaper to maintain what you have.
Now we get to where my family is in this process. We have decided to take a hybrid approach. As we free up time and money we are removing areas of our landscape and replacing it with water conscious native plants. I want to keep a nice side lawn for my daughter to play in and for us to look at while we BBQ, but there are other areas in our yard where our lawn never really took and that's where we are starting to dig out some beds that will be xeriscaped. Baby steps...
According to Denver Water, the inventors of xeriscaping, there are 7 steps to xeriscaping your lawn.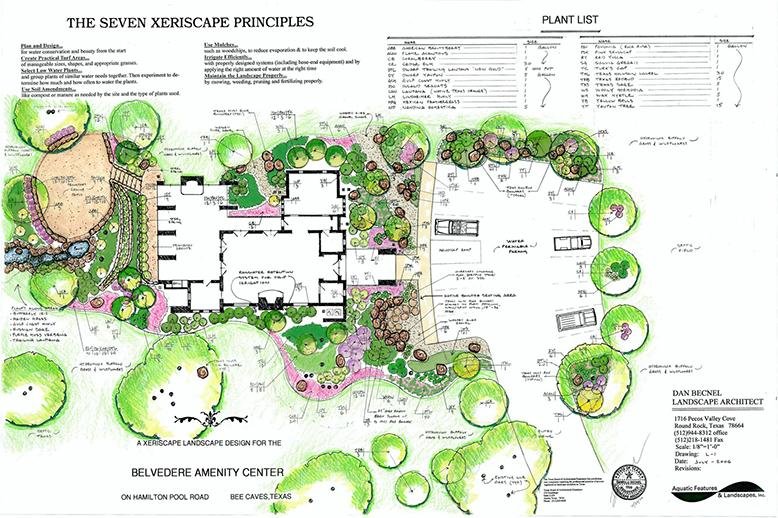 Planning: create a scale diagram that shows your landscape including your home, driveway, sidewalk, trees, etc. Once this diagram is created, you can add a planting plan that shows your areas for turf, perennial beds, slopes, etc.
Soil amendment: plants, like people, need a good environment to thrive in. Make sure your soil meets the needs of the plant you want to enjoy.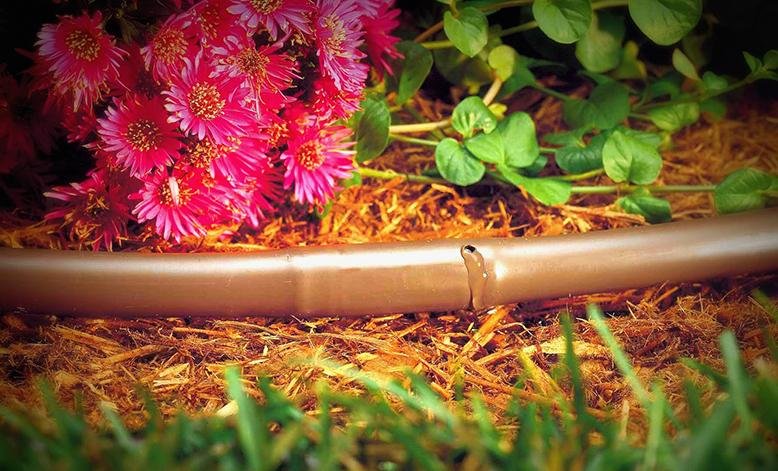 Efficient irrigation: whether you plan on watering by hand or by a sprinkler system you want to make sure the water is delivered the most efficient way possible with the least amount of evaporation. Make sure your new plants are planted in zones based on water needs and delivery. Water deeply and infrequently to develop deep roots. You gotta make your plants work for that water! Don't water midday or you will lose a ton to evaporation. Finally, make sure you install a rain sensor on your automatic system or else you might end up watering during a rainstorm.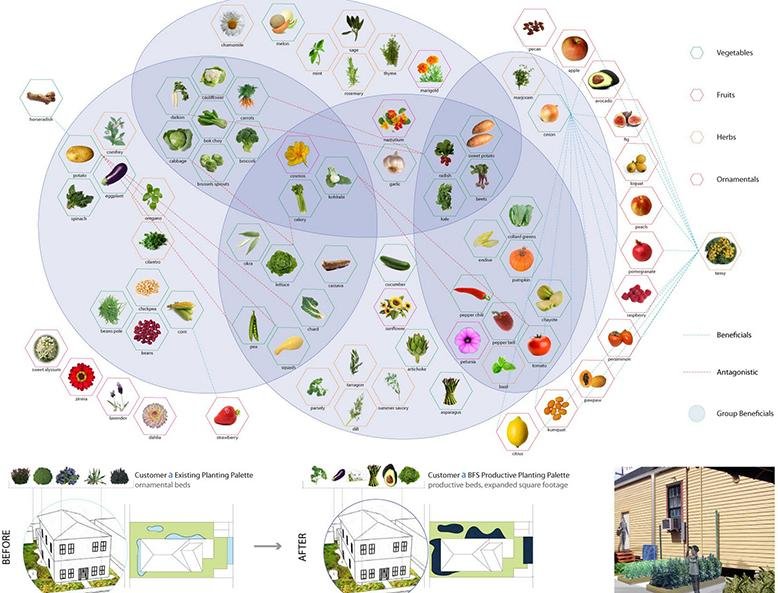 Plant Zones: plant based on light, wind, and moisture. Group your like-minded plants together to maximize water/light delivery. Moderate-water-use plants can be placed in low-lying drainage areas or in the shade of other plants. Turf requires the most water and perennial beds usually require half that. Plant a variety of plants in each zone to maximize color and interest.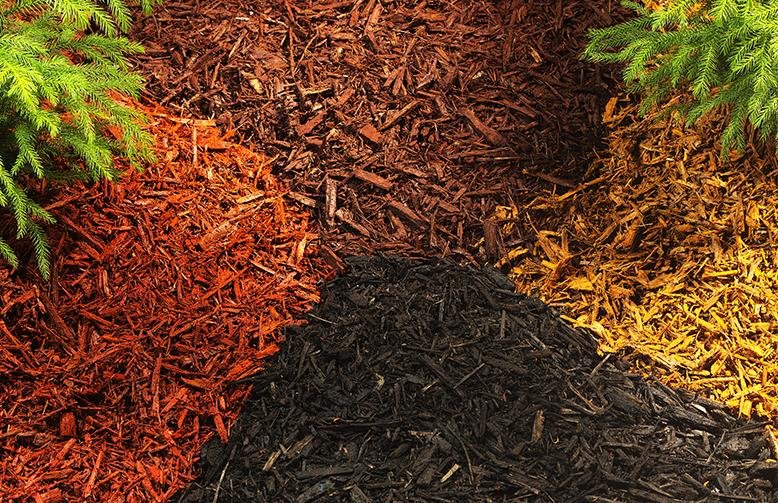 Mulch: mulch is your friend! It keeps plant roots cool, prevents your soil from crusting, and helps to minimize evaporation and weed growth. Organic mulches such as bark or wood grindings should be applied 2"-4" deep. Inorganic mulches, such as gravel or rocks, should be applied 2"-3" deep. Beware though, surrounding plants with rocks will make the area hotter so make sure your plant can handle it.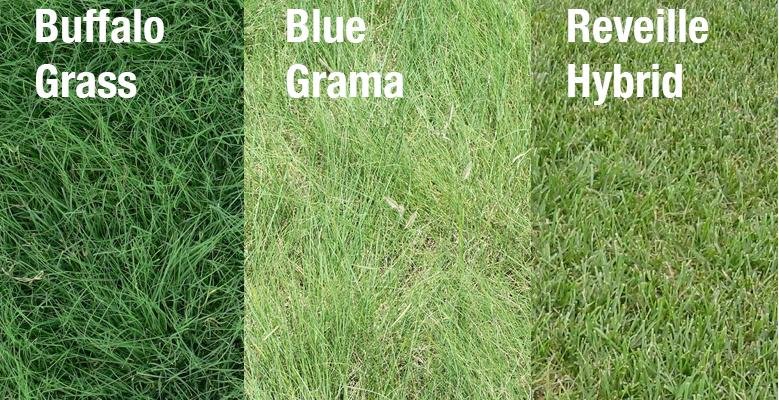 Limited Turf Areas: native grasses such as buffalo grass or blue grama can survive with 1/4 the water of a bluegrass variety. Warm-season grasses will be greenest from June to September and will look straw blown the rest of the year. Cool season native grasses such as bluegrass and tall fescue are greenest in the spring and fall and go dormant in the hot heat of the summer. New strains of bluegrass such as Reveille and tall fescue can reduce typical bluegrass water requirements by at least 30%. Fine fescues are best used in low traffic or shady areas.

Maintenance: all landscapes require some form of maintenance during the year - even the guy who paves his front lawn with concrete and paints it green has to repaint every once in a while (and kill the little bits of real grass that ironically grows through the cracks)! Turf requires spring and fall aeration as well as regular fertilization every six to eight weeks. Trim your grass high, around 3", and allow the grass clippings to fall back on the lawn. Tall grass will help shade each other, reduce evaporation, and inhibit weed growth. Trees, bushes, and perennials will need to be trimmed and shaped but you can add these trimmings to your compost heap.
Now, if you are still with me you might be sold on xeriscaping. Let's take a moment to look at a few shining examples. The following examples are from Houzz and are linked.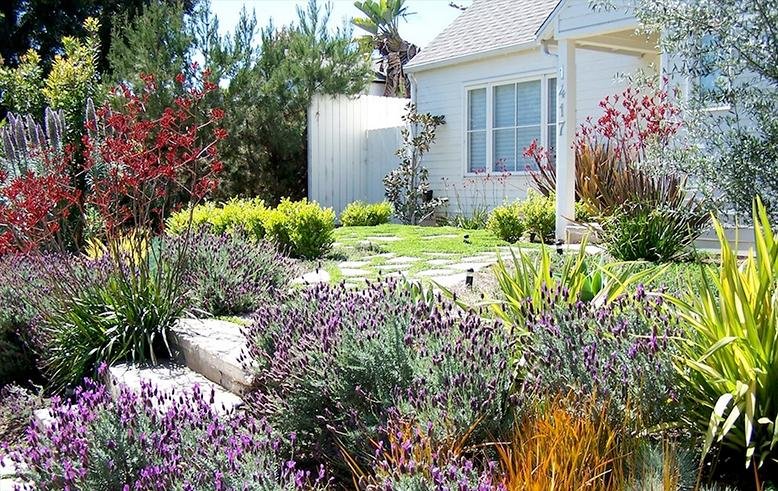 Traditional home, colorful xeriscape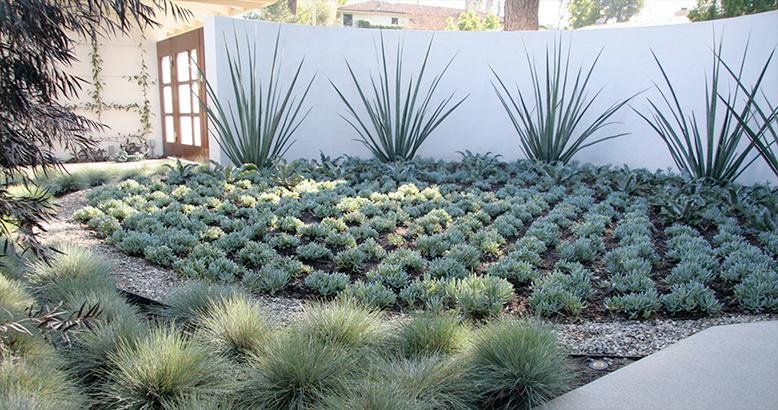 Minimalist xeriscape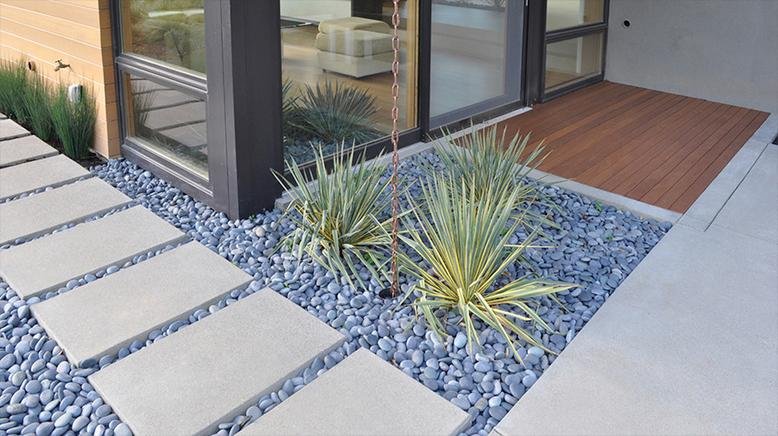 Modern xeriscape with river rocks and concrete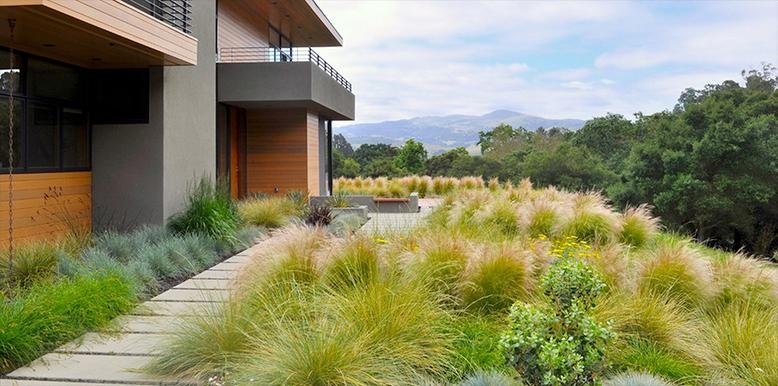 Native grasses and a beautiful view in this xeriscape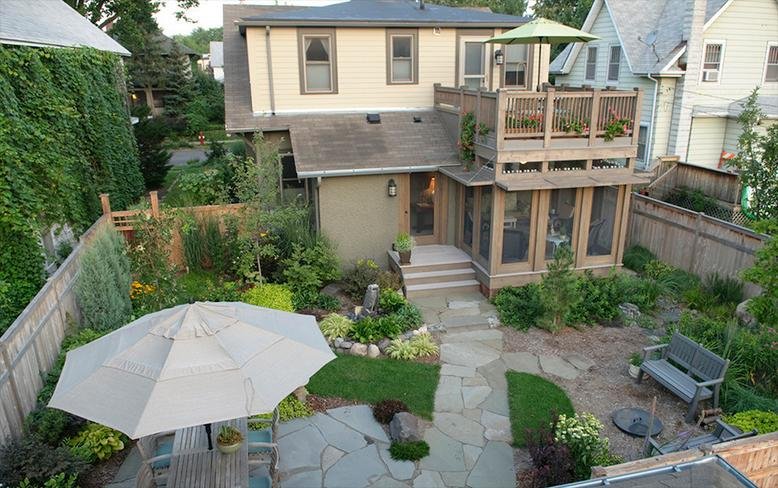 Here's a xeriscape that's great for entertaining and nice on the feet!
Once you have your plan in place you have to incorporate the fun stuff like places to rest and relax, outdoor cooking, and fun and games for the kids. Check out the RC Willey outdoor collection now!
Popular Posts
Subscribe to the The RC Willey Blog Blog
Subscribe to the The RC Willey Blog Blog
Unsubscribe from the The RC Willey Blog Blog