Posted by Kerry on May 15, 2015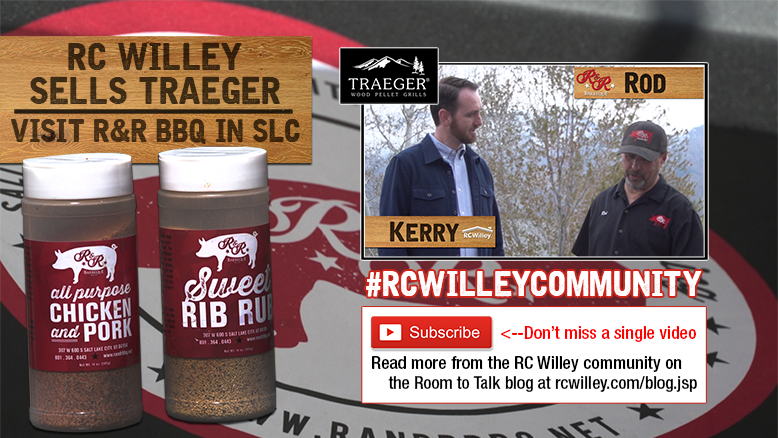 In this week's episode of #rcwilleycommunity we introduce you to Rod and Roger from R&R BBQ in Salt Lake City. Rod & Roger are brothers and the owners of R&R BBQ and they just won best ribs in Utah! They teamed up with RC Willey and Traeger Grills to bring you some simple smoker recipes for the summer - the first of which is St. Louis style ribs. Watch how easy it is to cook award-winning ribs at home with the proper ingredients and the right smoker.
If you want to get a solid gift for your Dad this Father's Day that will pay your stomach dividends, check out Traeger Grills and accessories at RC Willey. Or, if you are hungry now, head on down to R&R BBQ in Salt Lake City and let Rod and Roger know you liked their video.

Each RC Willey store is a proud neighbor to diverse people and businesses who make their local communities thrive, contributing services, goods, and expertise to the common good in order to help make our lives stimulating and meaningful. This #rcwilleycommunity project will showcase our neighbors who dedicate energy and creativity to this cause, focusing specifically on people who work to improve ours lives at home.
Popular Posts
Subscribe to the The RC Willey Blog Blog
Subscribe to the The RC Willey Blog Blog
Unsubscribe from the The RC Willey Blog Blog