Posted by Kerry on May 22, 2015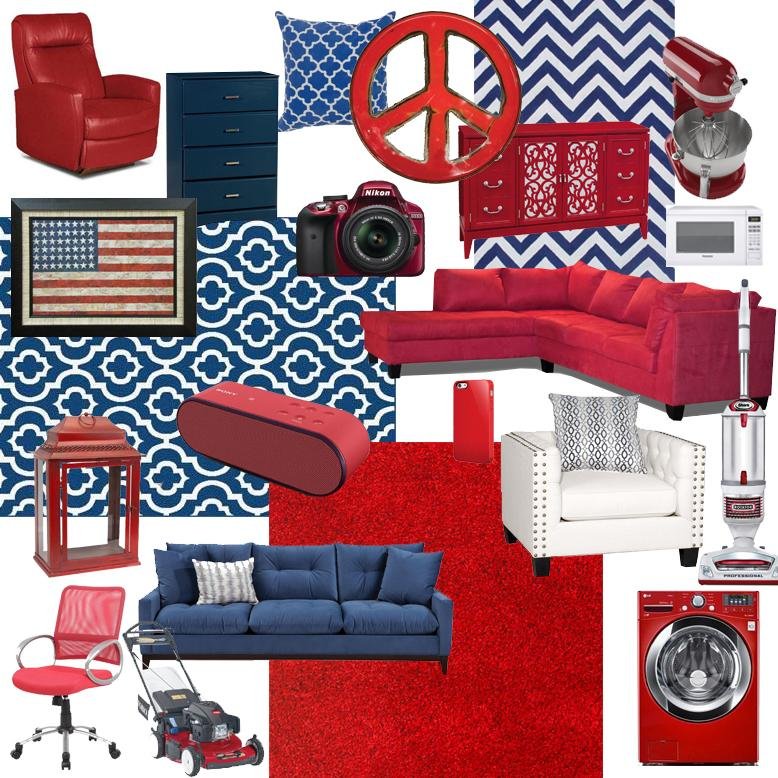 Memorial Day serves as a reminder to all of us what sacrifices were made to build this great country and many times when you visit a veteran's home or the parents of an active-duty soldier, you see this pride in their home decor or color choices. They display flags, needlepoint pillows and framed photos...and for some they don't even realize they do it until you point out their bright red sectional with blue pillows and the white blanket draped across the back.
As I walked around the store today I started noticing a ton of items in red, white, and blue, from bedspreads to washing machines, and I assume they stood out because this holiday is a time of reflection. If you are one of these people who has chosen to design your home with patriotism you will love this array I put together - and other's of you might see something in one of these great colors that would add a touch of color to your home. Most importantly though, I hope each one of you takes a moment to reflect in the sacrifices that built up this country that we are so proud of and you enjoy the company of those who continue to make it great. Happy Memorial Day to all of you, and a big thanks to my grandfathers who served in WWII and my two cousins who currently serve in the United States Air Force.
Click the image to see details on any product.
Popular Posts
Subscribe to the The RC Willey Blog Blog
Subscribe to the The RC Willey Blog Blog
Unsubscribe from the The RC Willey Blog Blog