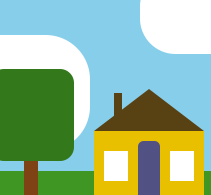 Posted by RC Willey Community on June 8, 2015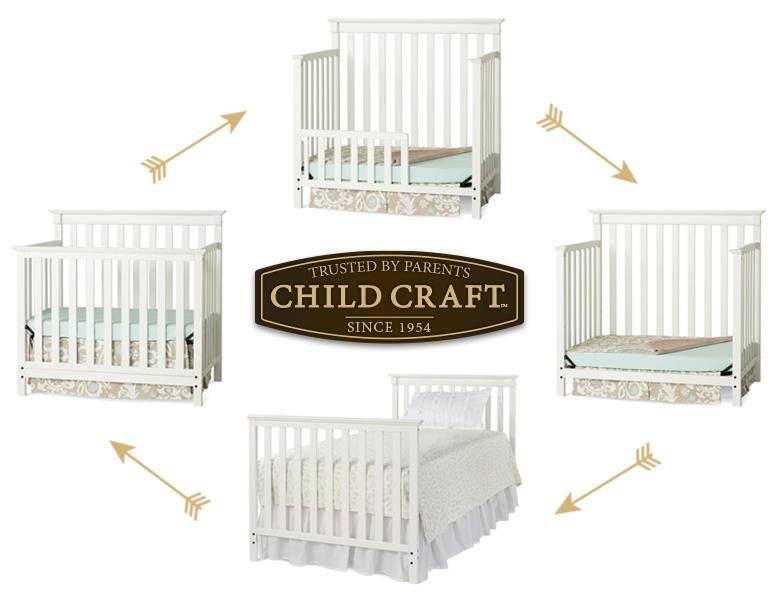 Preparing for the arrival of a baby is expensive and that's why it's smart for you to purchase items that multi-task. After all, your baby is going to grow up and his/her needs will be constantly changing. This crib converts to a toddler bed and later with optional bed rails, into a twin bed, saving you from buying new furniture as your child grows. For the toddler stage there is a removable side rail that will keep your little boy or girl in bed and not rolling onto the floor, and the low mattress makes it easy for him or her to climb into bed at night. The Bradford bed is classically designed and will last your child for years while staying in style.
Once you know which bed you want to buy you have to decide on color. If you want this purchase to last a long time I would recommend getting a neutral color (one that goes with everything) so that you can use it for more than one child. Unless you have a fantastic crystal ball, you don't know what your future children will be, but brown or white should work fine for a boy or girl. If you have a lot of dark wood in your house, you might want to get a similar finish and if you have white woodwork and want a "lighter" feeling, go with white.
Today, medical experts warn against bumper pads, pillows, and blankets in the crib for baby safety (SIDS). Grandparents may not be aware of this shift in nursery design and safety, as those things used to be part of accessorizing the nursery, however, you can still play with themes and color schemes with fitted bottom sheets and dust ruffles that coordinate with curtains or valances, wall hangings or art, paint color, lamps, etc. Be honest with family and friends on what you want your nursery to look like and prepare yourself for mountains of coordinating baby gifts!
Beth is a designer for O Baby! Originals, an American-made baby clothing brand.
Sort By Blog Topic:
Popular Posts
Posted by Kerry on June 5, 2015
p nbsp img src static.rcwilley.com blog 34 5586 fathers-day-rv.jpg alt width 779 height 250 p p Last year my wife had to leave town for the week of Father s Day and I was sad. So Father s Day morning I took a look at the KSL classifieds put my daughter in the car and we headed down to Provo where I bought a vintage camper on the spot. It was a very expensive impulse buy. We ended up using the camper one time on a weekend getaway to Park City and a few months later I sold it. The lesson from this is don t leave the nbsp Dad in your family alone on Father s Day and make sure he knows he doesn t need to go buy himself a gift he might regret nbsp --more-- img class hidden src https static.rcwilley.com images more-tag.png alt p p This expensive amp time consuming experience led me to putting together the definitive a href http www.rcwilley.com Fathers-Day-Gift-Guide.jsp target blank 2015 Father s Day Gift Guide a and I seperated it based on what kind of Dad you have. Like many Dads I am a little bit of all of these and I am sure your pop is too so go ahead and check out each Dad-type and hopefully you will find something that suits him perfectly. nbsp p p To all the Dads out there keep up the good work and if you need me to add anything to this list as a hint to your family leave it in the comments below p p a href http www.rcwilley.com Fathers-Day-Gift-Guide.jsp NewDad target blank img src static.rcwilley.com blog 34 5586 NEWDADSBUTTON1.png alt width 120 height 52 a nbsp a href http www.rcwilley.com Fathers-Day-Gift-Guide.jsp chef target blank img src static.rcwilley.com blog 34 5586 CHEFDADS2.png alt width 120 height 52 a nbsp a href http www.rcwilley.com Fathers-Day-Gift-Guide.jsp couch target blank img src static.rcwilley.com blog 34 5586 couchdads2.png alt width 120 height 52 a nbsp a href http www.rcwilley.com Fathers-Day-Gift-Guide.jsp sport target blank img src static.rcwilley.com blog 34 5586 SPORTYDADS2.png alt width 120 height 52 a nbsp a href http www.rcwilley.com Fathers-Day-Gift-Guide.jsp outdoor target blank img src static.rcwilley.com blog 34 5586 OUTDOORSYDADS2.png alt width 120 height 52 a nbsp a href http www.rcwilley.com Fathers-Day-Gift-Guide.jsp tech target blank img src static.rcwilley.com blog 34 5586 TECHIEDADS2.png alt width 120 height 52 a p
Popular Posts
Subscribe to the The RC Willey Blog Blog
Subscribe to the The RC Willey Blog Blog
Unsubscribe from the The RC Willey Blog Blog