Posted by Kerry on January 4, 2016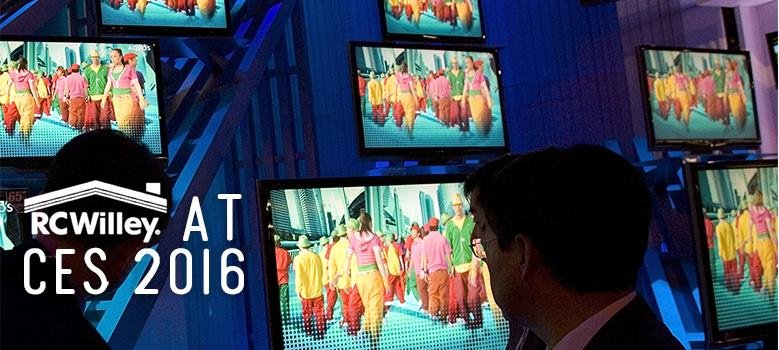 RC Willey's Room To Talk Blog is headed to CES2016 this week! For those of you who are unfamiliar with CES, it's the Consumer Electronics Show, a massive tradeshow for all things tech. It's held in Las Vegas every year and this year they expect 150,000-170,000 people to attend with 2.4 million square feet of exhibitor space. This is the place where our buyers see the latest gadgets, appliances, tvs & electronics, and they purchase the cool items that will show up in our showrooms throughout 2016 as the products are made available.
I have been to CES once before and it is a tech lover's dream, with over the top displays from the biggest brands, cool product launches (I saw the Tesla Model S before it was released as well as the introduction of drones) and weird little tech bits that end up changing our lives in the future.
I'm heading to Las Vegas later this week and will bring you great coverage of all things home. If you want to see what's in store in the technology/electronics/entertainment sector, check out the RC Willey Room To Talk blog on Thursday and Friday. We will also be posting to our social media channels as well.
Sort By Blog Topic:
Popular Posts
Subscribe to the The RC Willey Blog Blog
Subscribe to the The RC Willey Blog Blog
Unsubscribe from the The RC Willey Blog Blog