Posted by Kerry on October 12, 2016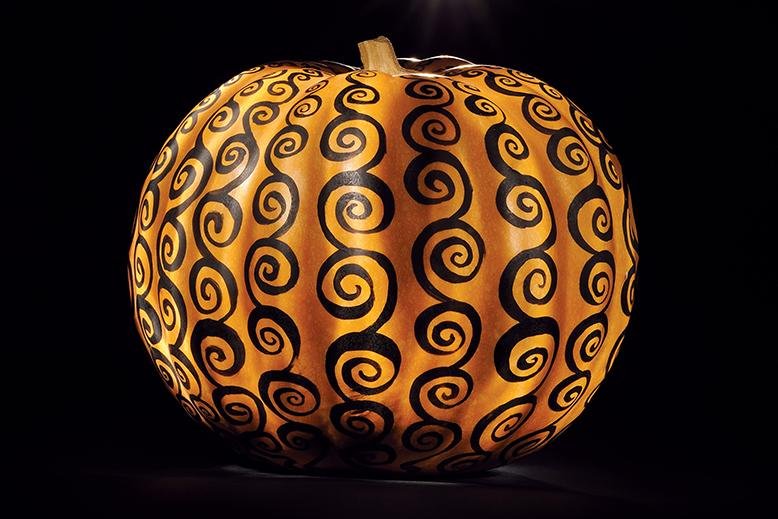 It's that time of year! In every grocery store and farmer's market around the country you'll be able to find piles and piles of pumpkins of every shape, size, and color. As kids we would go pick out a few of the biggest ones that we could find, hollow them out and carve whatever our imaginations could come up with into the front face and put them out on our door step to show them off.
While that is always a must around this time of year it is not the only fun that our families can have with pumpkins. There are just as fun and creative ways to make the pumpkin the center piece inside of our homes or outside on the porch. All you need are a few markers, some paint, glitter and a little bit of time to get your home 100 percent ready for fall.
Painted Funky Pumpkins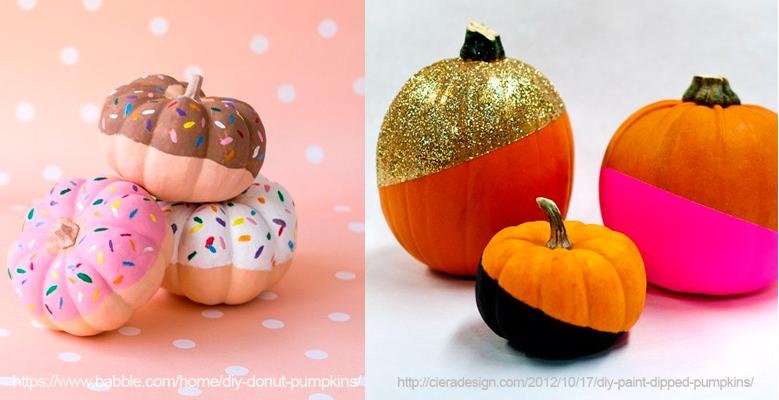 As shown above you can still have all the fun that you did as a kid when decorating pumpkins but without the mess of cutting them open and getting rid of all the seeds and pulp.
Materials:
Small to Medium sized pumpkins
Paint in the desired colors
Glitter paint (for the stems)
2 or more paint brushes (use different brushes when using glitter paint vs pumpkin paint)
Directions:
Wash and dry your pumpkins to remove any dirt or grime
Pour glitter paint into a tray or a plate and paint the stems first and allowed time to dry
Once the paint on the stems is dry pour pumpkin paint into a separate tray and apply to the pumpkin in long even stroke (allow time to dry for multiple layers or multiple colors)
Basic Glitter Pumpkin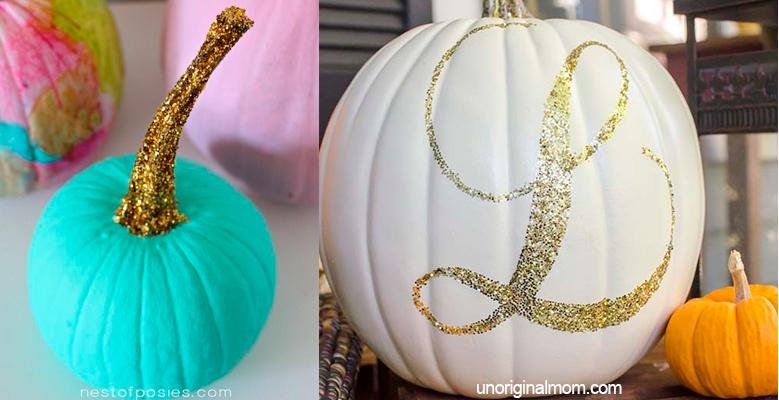 For those that don't the mess of paint these pumpkins make the perfect accent to any Fall center piece.
Materials:
Small sized pumpkins
Glue
Glitter
Paint brush
Directions:
Wash and dry the pumpkins to give the glue a clean base to dry on
Using the paint brush apply the glue in a thin layer onto the pumpkins on the areas that you wish to apply the glitter (make sure the layer is thin enough to not form "globs" yet sufficiently thick enough to hold the glitter)
Wait for the glue to settle
Paint and Marker Pumpkin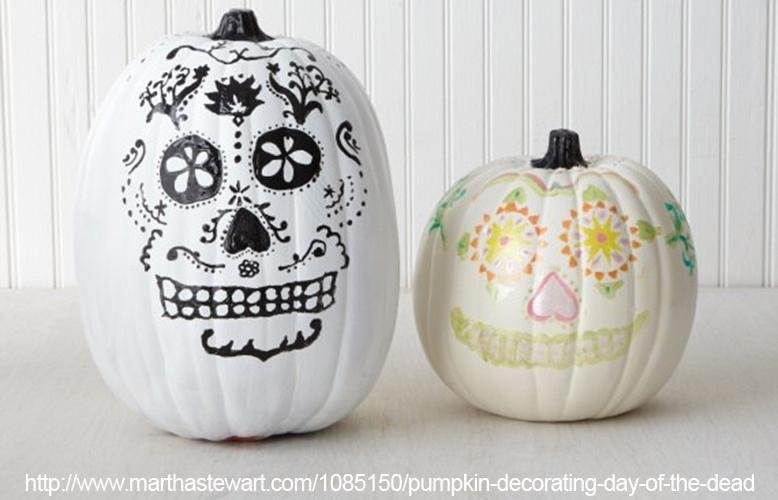 Materials:
Medium to Large sized pumpkins
Paint
Permanent makers
Pencil/pen
Stencils (optional)
Directions:
Wash and dry pumpkins
Paint the stems and allow time to dry (choose a color that will contrast the main color that you will paint the body of the pumpkin)
Once the stems are dry apply your base color to the rest of the pumpkin and allow time to dry
When the paint is dry use a pencil or pen to lightly sketch your desired design onto the pumpkin
When satisfied with the design use the permanent markers to go over your sketch
Sort By Blog Topic:
Popular Posts
Subscribe to the The RC Willey Blog Blog
Subscribe to the The RC Willey Blog Blog
Unsubscribe from the The RC Willey Blog Blog