Posted by Kerry on December 16, 2016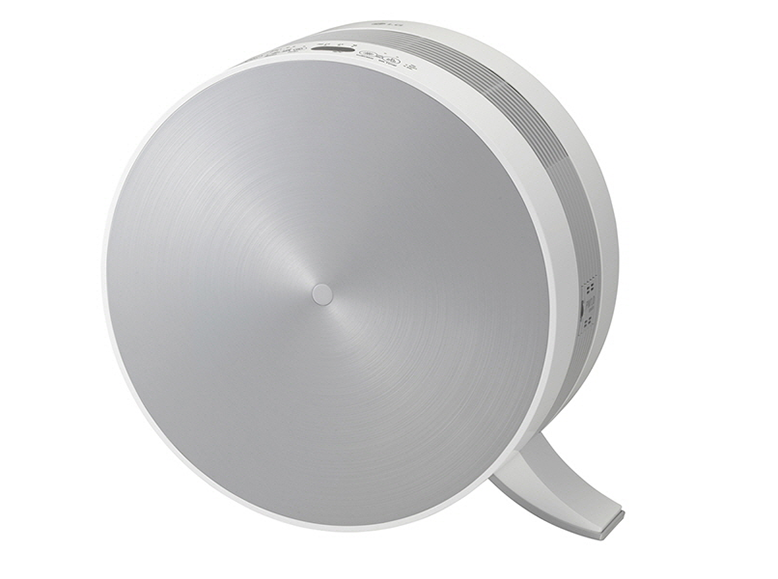 I have had the opportunity to real world test the LG Puricare Air Purifier for about a month now and I don't want to give it back.
Salt Lake City is known for a lot of great things but one of our biggest issues each year is seasonal air pollution which we call the inversion. Since most of our population lives in a beautiful valley surrounded by mountains, it makes it hard for the daily pollution to sneak out of the soup bowl we live in during the winter. This has led many of us to look for indoor air pollution filters to give us peace of mind while we hunker down indoors waiting for the inversion to clear.
Last year I tried an indoor air purifier much like you see in hospital rooms. It was an obtrusive manilla box that looked like computers in the 90's. It didn't give you any assurance that anything was happening other than the fact that it was on and sounded like a fan. This was my main complaint. How do I know if it is working? How can it prove to me that the air is cleaner?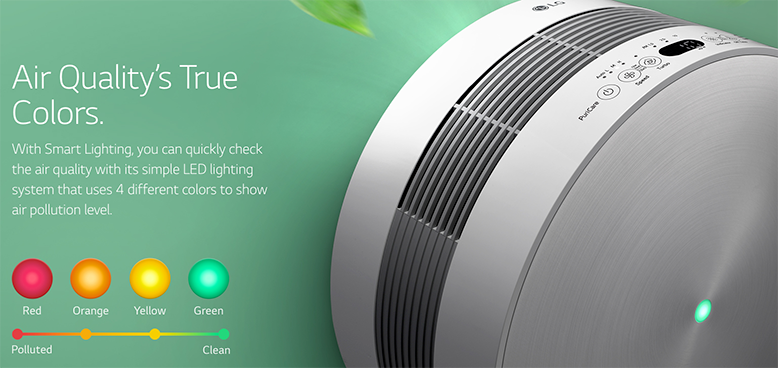 This is where LG has raised the bar. LG's solution is a simple Red/Orange/Yellow/Green indicator light. When the air is dirty in your room, the light will go to red and as the air is cleaned the color lightens until it is green. You can also see what type of particles the purifier is filtering (PM 1.0, 2.5, 10) since each city has it's own particulate issues.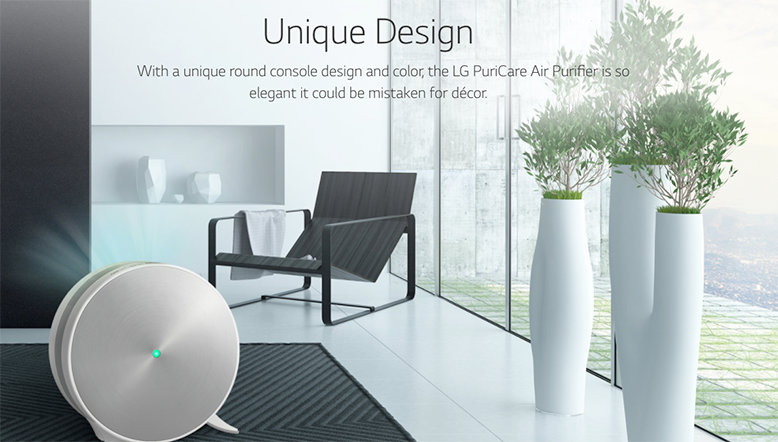 Another thing to note about the LG PuriCare Air Purifier is it looks good. It's about the size of a smaller box fan but has a modern spun metal disk on the front. As someone who has had a box fan in his bedroom for longer than I care to admit, I vastly prefer the look of this device over the dorm-style LASKO fan that I shamefully hide when friends come over.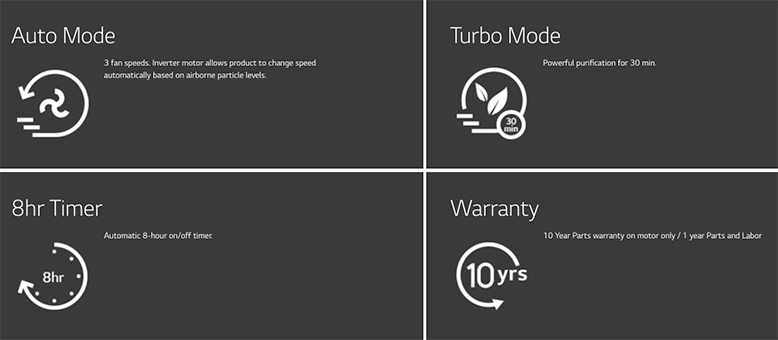 At the end of the day, a device like this just gives you peace of mind. Once it is setup and turned on, you just see this quiet device sitting in the corner with a happy green light and you think to yourself how great it is that you have clean air. Then 5 minutes later your wife starts blow drying her hair and the PM counter jumps from 8 to 245 and the light shines blood red and you find yourself so appalled that your air in your home could be so dirty from all the dust blowing around. But, about 20 minutes later, the light turns green again. Then your kid runs in and starts beating you with a pillow and the light goes up to yellow or even orange when you decide to pop her with a shot or two in an impromptu pillow fight. A few minutes later the light is green again. I became fascinated with this indicator light, knowing it was going to change from green to yellow as I shuffled into the room and just being happy that we were doing what we could to have the cleanest air in our home no matter what was going on outside. At least we could control that.
If cleaner indoor air is on your mind check out the LG PuriCare Air Purifier or the Dyson Pure Series at RC Willey.
Sort By Blog Topic:
Popular Posts
Subscribe to the The RC Willey Blog Blog
Subscribe to the The RC Willey Blog Blog
Unsubscribe from the The RC Willey Blog Blog