Posted by Andie on February 4, 2016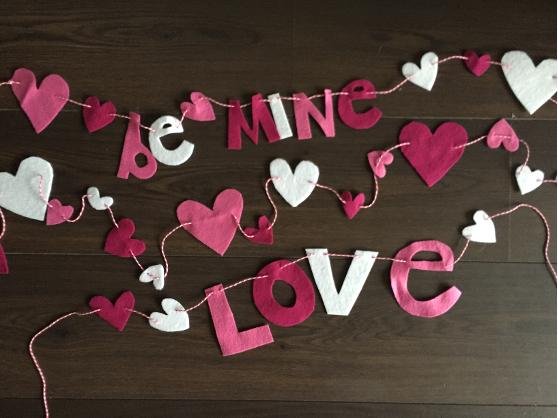 I was never much of a holiday decorator (besides Christmas, of course)...... and then I had babies. And it all changed. I don't know if it's my inner domestic mama coming out or what, but all of the sudden I can't get enough of things like garlands, wreaths, and little holiday decorations. My kids get so excited about it! They make holidays so much fun! I'm not the craftiest girl in the world, but if I see something at the store that I think I can make myself (for a heck of a lot cheaper), I'm all about doing it on my own.
I'd seen a bunch of Valentine's day garlands around, that were cute, but way overpriced. I decided to forego buying one and try my hand at making a few instead. This was so ridiculously easy. It probaby took me an hour to put together (while watching tv), and the whole thing literally cost less than $1.00. For the amount of time, money & effort involved I think they turned out pretty darn cute! Now I just need to find somewhere to hang them up!
Here's what you'll need:
-Colored felt (you can pick a sheet up for about 15 cents at the craft store)
- Scissors
- String
- A needle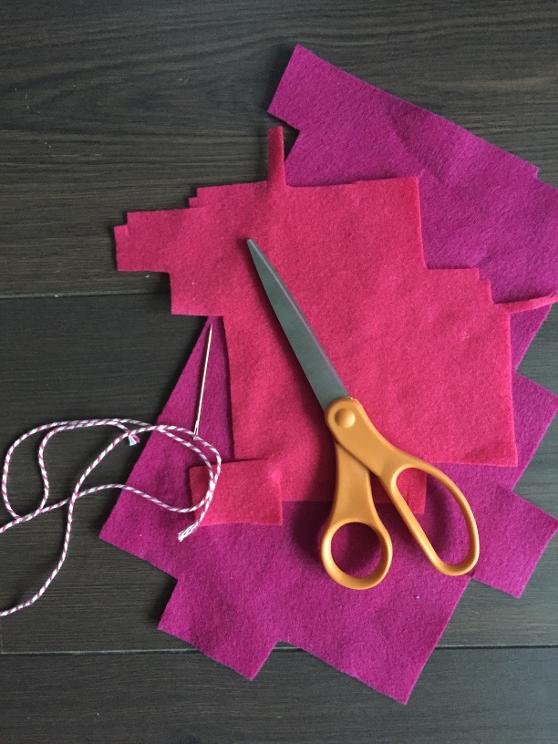 Simply cut out hearts of all shapes and sizes, and letters if you want to do a phrase (I just free-handed them- they definitely aren't perfect but I still like them). Once your hearts are cut out, thread your needle and string the hearts and letters to create a garland! Bam. You've got yourself a cute little V-day decoration to put up on the wall.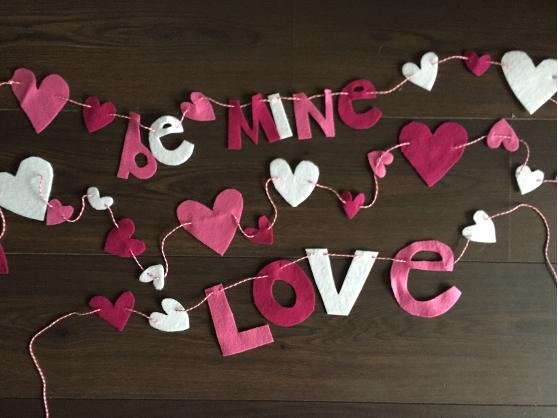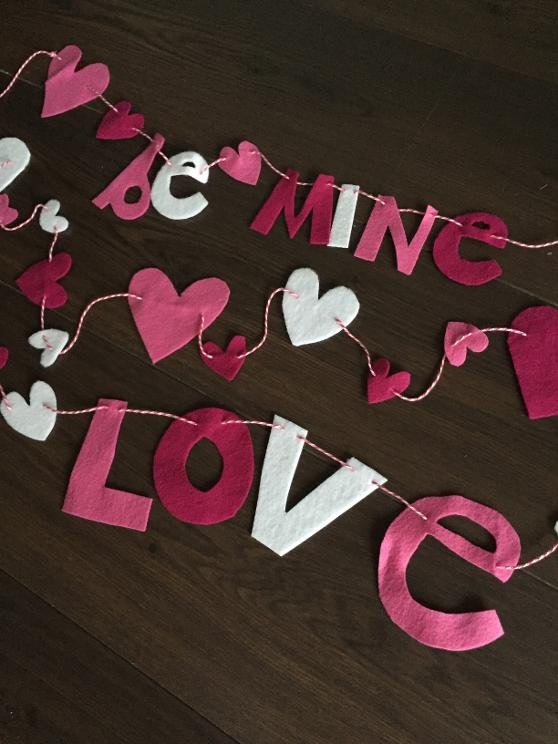 Sort By Blog Topic:
Popular Posts
Subscribe to the The RC Willey Blog Blog
Subscribe to the The RC Willey Blog Blog
Unsubscribe from the The RC Willey Blog Blog