Posted by Andie on February 26, 2016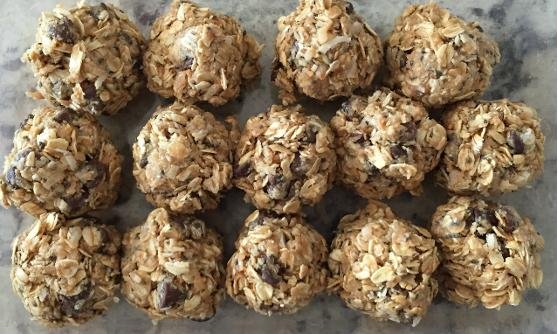 Are my children the only kids on planet earth who seem to need a snack at least every hour of the day? I could spend two thousand dollars a month on snacks at Costco alone and I swear it would never be enough for my kids' appetites! If you're sick of giving your kids the traditional goldfish crackers, granola bars, fruit snacks, and other processed junk like I am, you have to try making these energy bites! I tweaked a recipe I found for these little babies, and they've proven to be the perfect healthy(ish) pick-me-up for my kids, and myself! I literally have to ration these because we all love them so much! They take about 10 minutes to whip up, and you'll be glad you did!
NO-BAKE DELICIOUS ENERGY BITES
1.5 cups dry oatmeal
2/3 cup toasted coconut flakes ( to toast coconut simply spread coconut on a baking sheet and cook for 10 minutes at 350 degrees, turing every few minutes)
1/2 cup peanut butter
1/3 cup + 1 Tbsp Honey
1/2 cup chocolate chips (you can substitute craisins or raisins if chocolate isn't your thing)
1 tsp vanilla
1 Tbsp chia seeds

DIRECTIONS:
1. Dump all ingredients into a large bowl.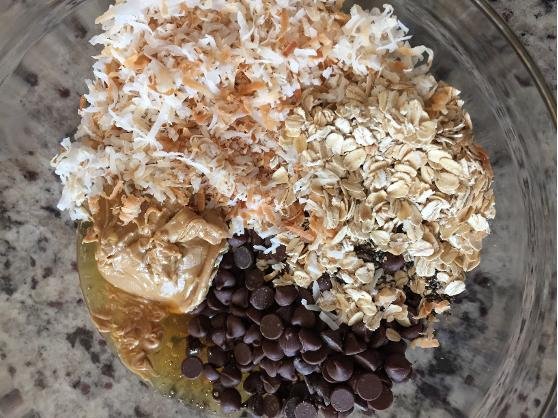 2. Stir it all together throroughly. If it's too dry, you can add more honey or peanut butter, and if mixture is too wet, just add some more oats! Once mixed, chill in refrigerator for 20 minutes or so (this makes the dough more workable).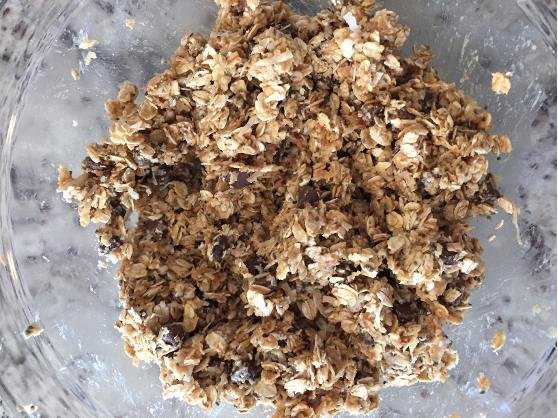 3. Take chilled dough and roll into little 1-2" balls (I like to make mine pretty hearty, like golf balls). Pop them in a tupperware, stick them in the refrigerator, and anytime you need a sweet little pick-me-up you've got a snack waiting for you!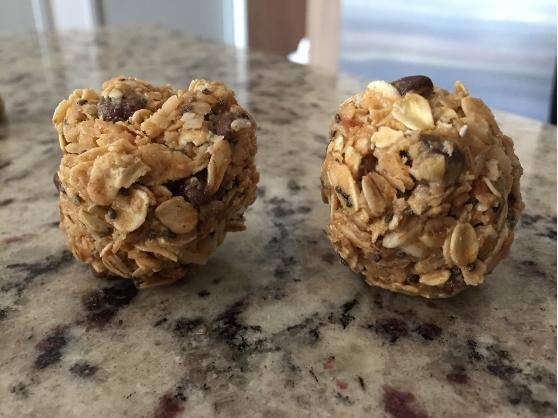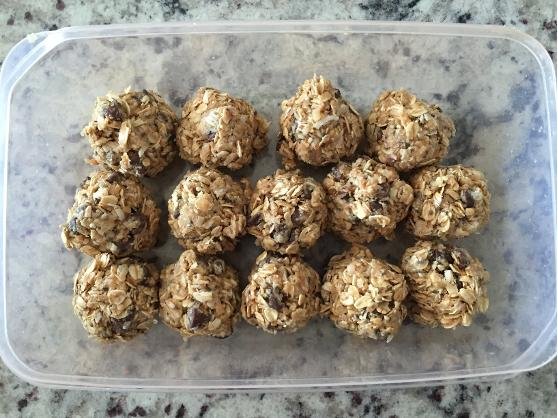 * I usually double this recipe because they get eaten so fast!
** If you want to make these even healthier, you can add 1/2 cup ground flax seed and decrease oats to 1 cup.
Original recipe found on Gimme Some Oven.
Sort By Blog Topic:
Popular Posts
Subscribe to the The RC Willey Blog Blog
Subscribe to the The RC Willey Blog Blog
Unsubscribe from the The RC Willey Blog Blog