Posted by Kerry on March 22, 2016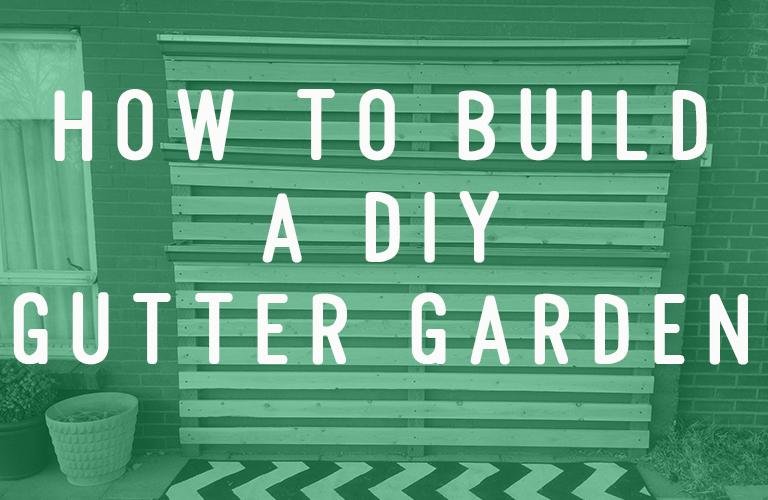 I don't know where the first place was that I saw a gutter garden, but they seem to be popping up more and more on the internet and the idea was very intriguing to me. I have the pain & pleasure of owning a fixer upper from 1953. I absolutely love our midcentury-modern home even though at times it enrages and tries to kill me (but that's between me and the boiler.)
One aspect of our home that has been driving my wife batty since we bought the place, is this weird construction feature on the side of our home, where the builder used a reinforced concrete on the lower half of the wall and brick on the top half. I don't know why he did it but it made for a pretty good eyesore on the side of the house where we entertain most. So, I decided to cover it up with a gutter garden. My original plan for the gutter garden was something I haven't seen before - turn the top gutter into a water trough that feeds the lower gutters with a drip line. I still haven't decided if I will do this - mainly because I think I want the top gutter to look as beautiful as the bottom with plants growing.
Step 1 - How To Make A Gutter Garden
Figure out what and how you will attach the gutters to your house or fence. Since my project involved masonry, I needed TAPCON screws and a hammer drill. (Your ordinary household drill will not drill through concrete or brick. I ran 3 pressure treated 2x4's just in case the bottoms got wet from future rain or snow.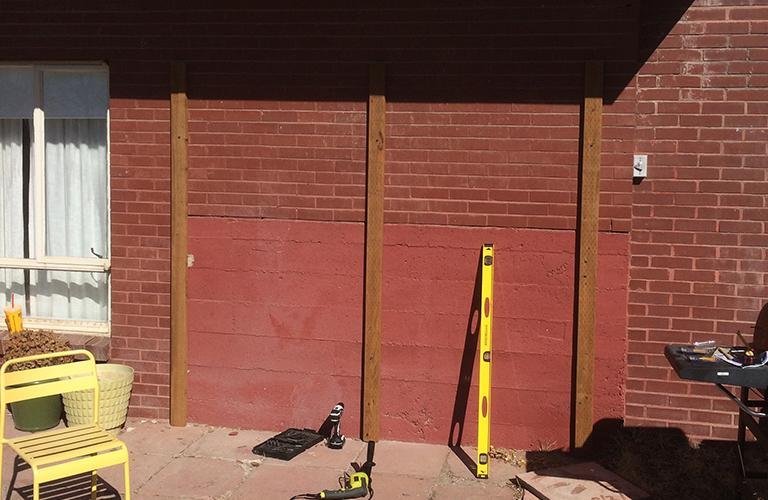 Step 2 - Get some gutters
I bought plastic gutters for ease of cutting and not having to deal with sharp edges or potential rusting. I also bought some galvenized finish spray paint that actually looks galvenized when sprayed over the gutter! The picture below shows the difference after the first coat. I ended up spraying two coats. Pro Tip: If you need to cut your gutters you can do so with a hacksaw. It's insanely easy and very hard to screw up.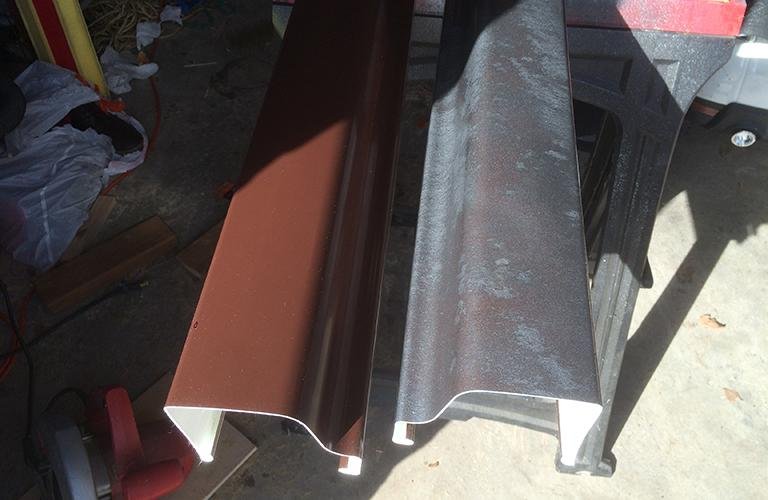 Step 3 - Gutter clips/gutter hangers
This next part is super important - so important I didn't get a photo at the time because I had already screwed up. These are called gutter clips. They snake their way inside the gutter and essentially hold it up to your wall. Problem is you HAVE to put the clips in place before gluing the gutter end caps on your gutter. Also make sure you paint your clips because they will show.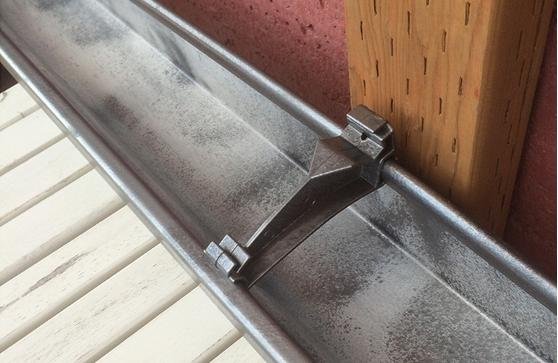 Step 4 - Glue your end caps on
Gutters don't work very well if they are open ended. Make sure you get a strong gutter glue (not glitter glue) and get those caps on tight. As you can see, I did this early in the project and then had to take it apart when I learned about step 3.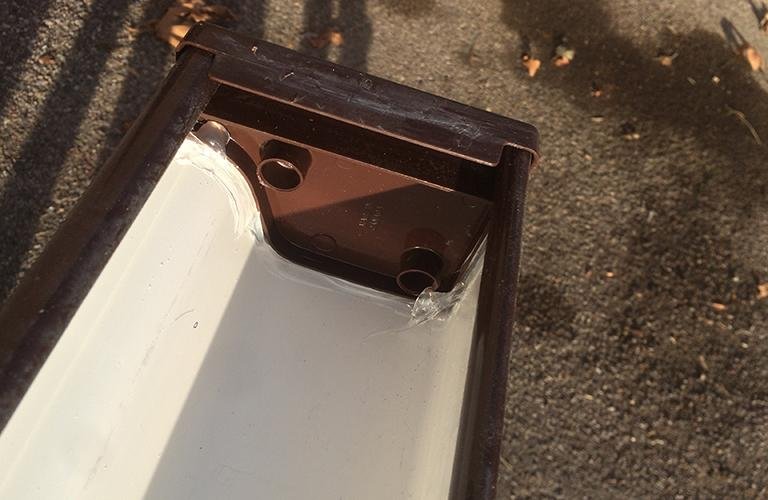 Step 5 - Hang your gutters on the wall
This might be the end of the project for some people. Maybe you are building a gutter garden on a fence or a wall and you don't need any other additions besides plants! For me, I still wanted to add some flair as you will see below.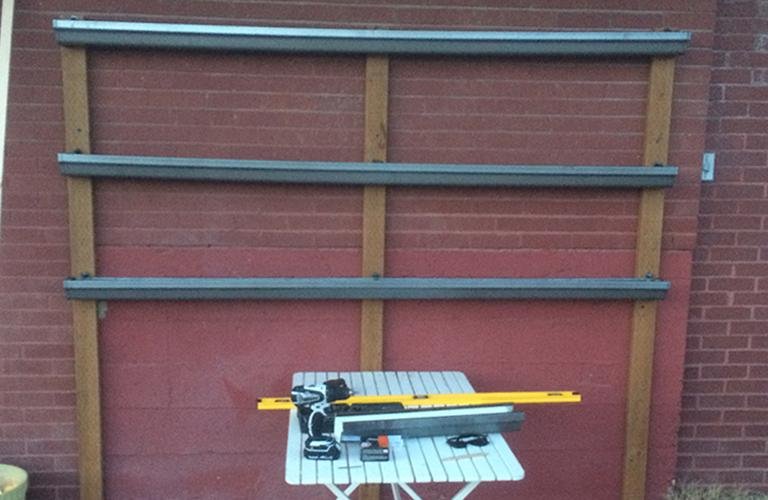 Step 6 - Begin filling in your horizontal planks
You will see two things happening here. The first is I took some simple angle irons and a 1x1x8 board and I made a shelf below the gutters. This might be an overbuild on my part but I wanted to make sure that when the gutters were full of soil and saturated with water they wouldn't pull off the wall. The second thing happening here is I started infilling the dead space with 1x3x8 planks. Pro tip: cheap lumber is not straight nor is it necessarily the same width on the ends. Choose your boards wisely.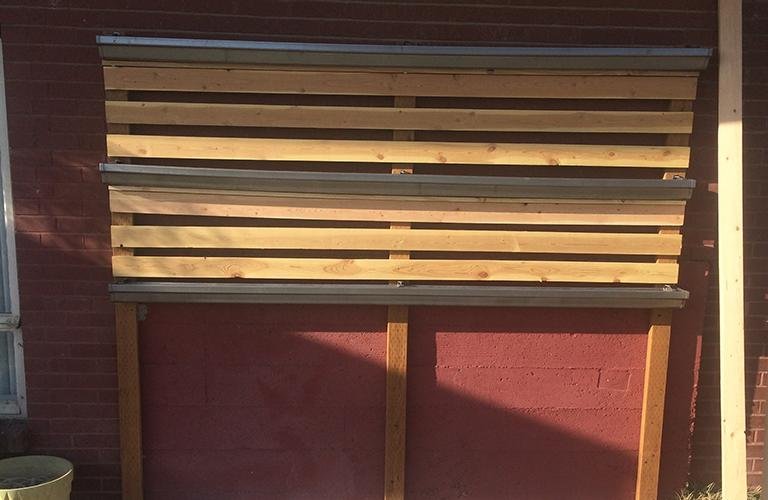 Step 7 - Begin staining your wood
I used a semi-transparent waterproofing wood stain to protect the wood and give it a punch of color. This is a simple brush on stain, 2 coats should do just fine. You can see the difference between the top half and the bottom half below.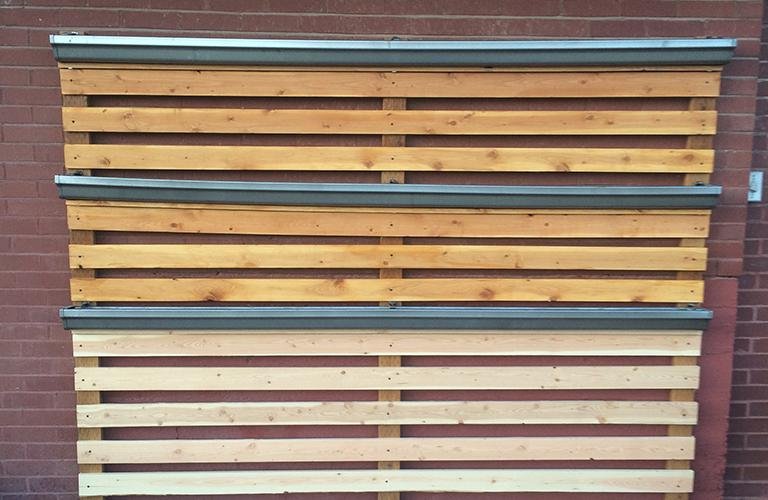 As you can see the project is complete! We plan on buying new patio furniture this year and I already have my seeds starting in the greenhouse, so for now we will call this done. I'll be sure and post a photo this Spring when the plants are in place and the wall comes to life!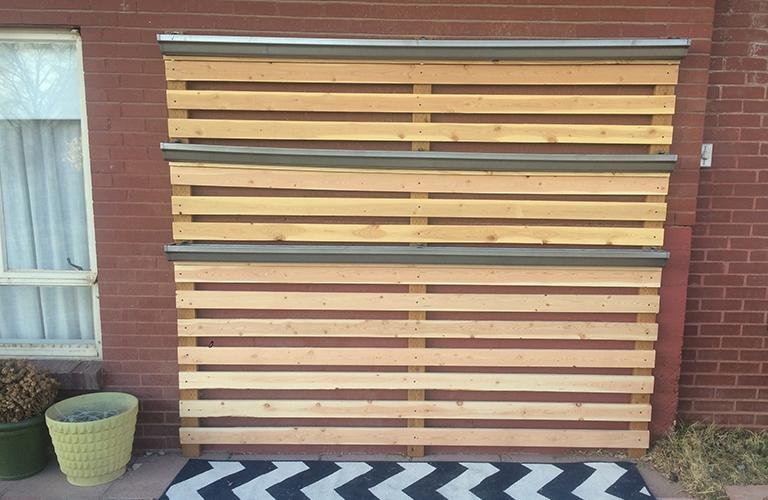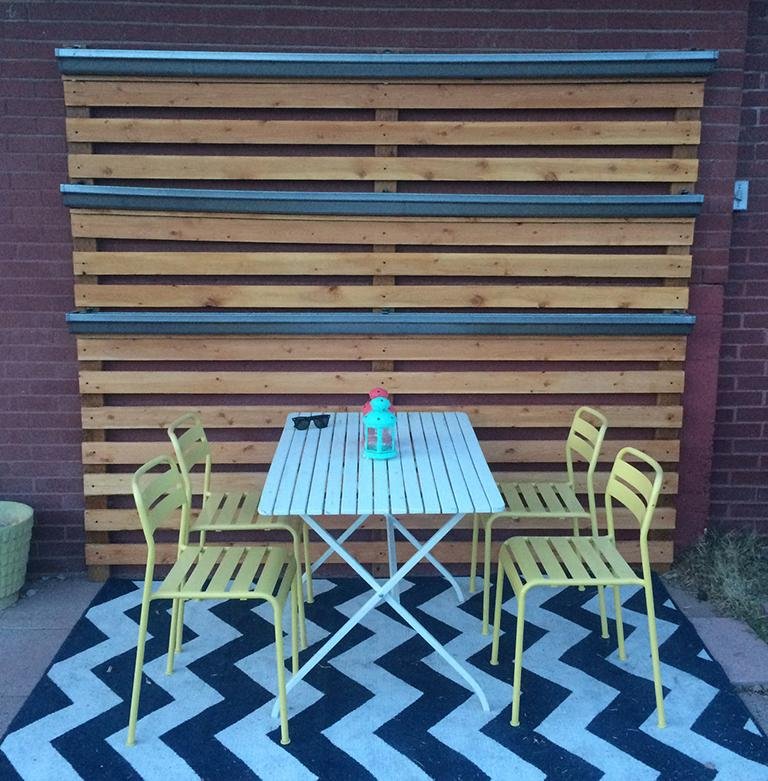 If only gardening was as easy as Photoshop....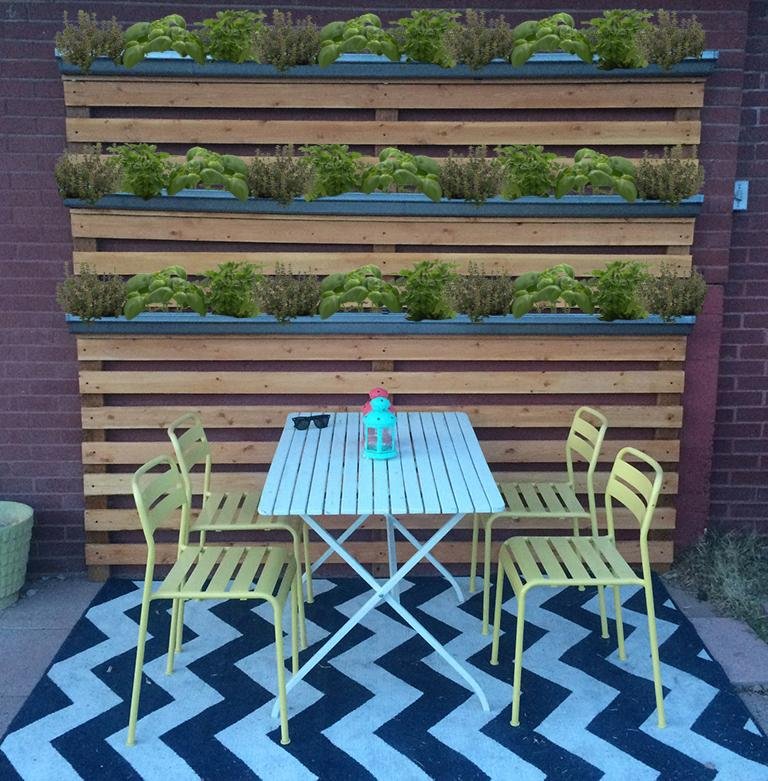 Popular Posts
Subscribe to the The RC Willey Blog Blog
Subscribe to the The RC Willey Blog Blog
Unsubscribe from the The RC Willey Blog Blog