Posted by Andie on April 22, 2016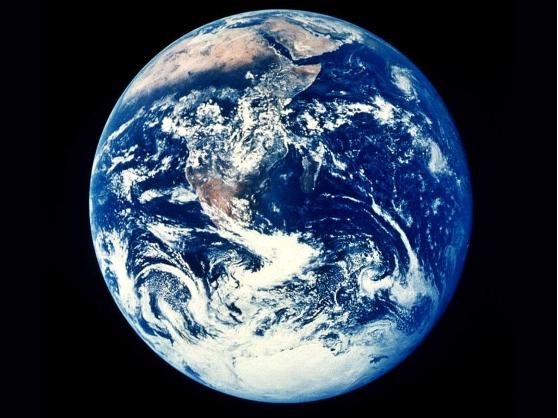 Happy Earth day, everyone! Did you know that this isn't just a made-up holiday thanks to social media, but that it has actually been celebrated every year since 1970? The purpose of Earth day is to encourage social and political action by drawing attention to the cause: taking care of and protecting our lovely mother earth!
Whether you have big Earth day plans or not, it's a great time to take inventory of your life, and to think of some small ways that you can help bring about great, positive change! Here are 30 changes (some big, some small) you can make to give a little more love to our beautiful planet!
Pick one or two from the list that speaks to you, and then consider making improvements as a birthday present to the earth this year!
1. Switch out all of your incandescent lightbulbs to energy efficient LED bulbs
2. Purchase energy-efficient appliances for your home
3. Track your online energy usage
4. Turn off the lights, TV, and other electronics when you leave a room
5. Replace your air filters frequently
6. Only run your dishwasher or washing machine when you have a full load
7. Hang your clothing to dry when possible instead of using the dryer
8. Rethink your consumption habits: Invest in nice, quality furniture & clothing that will last a long time
9. Use Environmentally friencly cleaining supplies
10. Take shorter showers and only take baths sparingly
11. In the spring and fall, open your windows for a cool breeze instead of running your air conditioning
12. Cut back on your paper plates & paper towels usage
13. Opt to read credit card statements & to pay all of your bills online and get off junk mail lists
14. Subscribe to online magazines
15. Check out books at the library or buy them on your electronic devices instead of purchasing a hard copy
16. Re-purpose old clothing and items in your home when possible, and donate used items to charities instead of throwing them away
17. Take public transportation (metro, bus, etc) or carpool if possible
18. Opt to walk or ride your bike to work or to run errands instead of driving your car
19. Write a letter to your congressman or congresswoman to raise your voice in hopes of change (Pick a topic you are passionate about- like clean air, recycling, etc)
20. Get involved in your community- hep organize a cleanup or service project
21. Take your own reusable bag to the grocery store
22. Buy local produce
23. Plant a garden and grow your own fruits and vegetables
24. Plant a tree
25. Purchase a nice re-usable water bottle and stop buying plastic water bottles
26. Recycle
27. Start composting
28. Pick up and throw away litter whenever you see it (if everyone picked up just one piece of garbage a day think of the change!)
29. Attend an Earth day event or festival
30. Get outside and enjoy this beautiful earth we get to call home!!



Sort By Blog Topic:
Popular Posts
Subscribe to the The RC Willey Blog Blog
Subscribe to the The RC Willey Blog Blog
Unsubscribe from the The RC Willey Blog Blog