Posted by Andie on December 14, 2017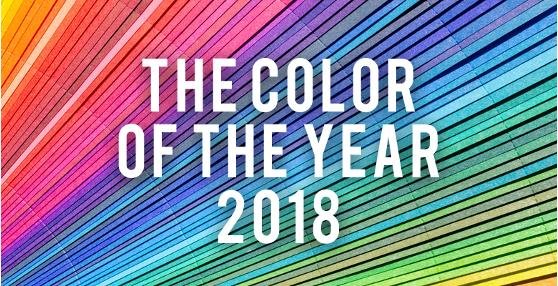 I know I'm a total nerd, but one of the many reasons I look forward to December is the fact that The Pantone Color Institute, the world's leading color authority, always announces The Color of the Year, for the upcoming year! I think color forecasting is so fascinating. It seems that I'm always surprised at the color selected, but even if I don't love it in the beginning, it always grows on me by the end of the year. A few days ago, The Pantone Institute announced this next year's color! And so, without further ado, the Color of 2018 is.........
Ultra Violet!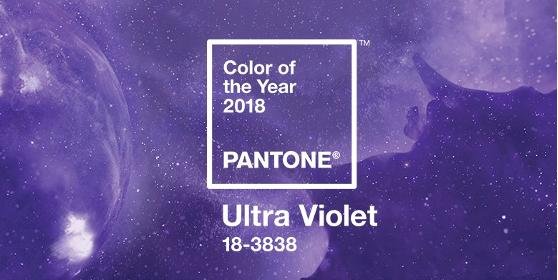 via pantone
So, why purple, you might ask? Purple is a very complex color. According to the institute, this blue based hue signifies inventiveness, imagination, disovery, and intrigue as to what lies ahead in the world that we live in. Purple is a color associated with space exploration and advances in technology, and it has the potential to take our awareness to a higher level.
Purple sympolizes experimentation, non-conformity, and artistic brilliance. For hundreds of years, purple has been associated with power, royalty, and wealth. Lastly, in our day and age, people identify the color purple with mindfulness, meditation, and spirituality--- the things that keep us grounded and present in our ever changing and fast paced world.
So what does this mean, you might ask?
It means that you are going to start seeing ultra violet everywhere-- in women's, men's and children's fashion, interior design and furniture, makeup, etc. So keep your eyes peeled- things are about to get purple!
"The Pantone Color of the Year has come to mean so much more than 'what's trending' in the world of design; it's truly a reflection of what's needed in our world today." – Laurie Pressman, Vice President of the Pantone Color Institute, via Pantone.

Sort By Blog Topic:
Popular Posts
Subscribe to the The RC Willey Blog Blog
Subscribe to the The RC Willey Blog Blog
Unsubscribe from the The RC Willey Blog Blog