Posted by Alyssa on December 23, 2017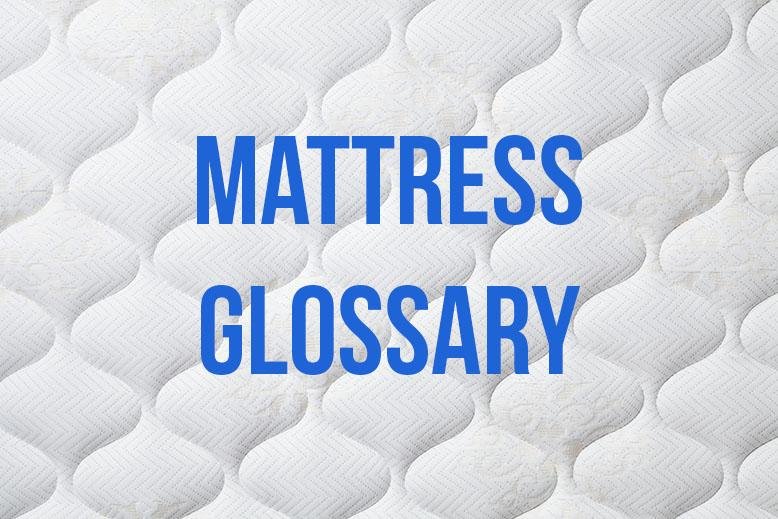 Tight top style mattresses are generally products that are not a pillow top design. As a general rule, manufactures use tight top products to offer a choice in comfort. Retailers will often show a firm and a companion product in a plush style, both in tight tops.
Mattress Glossary
Adjustable Bed: A bed with a foundation that adjusts using an electric motor. You'll be able to raise your head or lower your legs depending on your preference.
Base Foam: The super dense foam base is under the coil of the mattress. This provides a stable foundation for the rest of the mattress.
Bed Frame: Metal frame that supports the mattress and connects to the headboard and footboard.
Bed Rails: Wood or metal supports that support the box spring.
Body Impressions: Compressed layers of the mattress that leave an indentation of where someone sleeps.
Box Spring: The lower part of the mattress spring that acts as a shock absorber. Provides a foundation for the mattress.
California King: Mattress that is 72 inches wide and 84 inches long.
Coil Count: The number of innerspring coils in a mattress.
Comfort Options:
Firm:

Firmest mattress style. They have the most resistance to pressure and don't conform.

Plush:

Softer foam components that include memory foam and latex.

Euro Top:

Two tape edges that are attached to the border of a mattress.

Pillow Top:

Floating top panel on the mattress that is still attached but allows top to conform more easily.
Convoluted Foam: "Egg crate foam" that provides pressure relief.
Foam Encasement: A firm piece of foam that runs around the edge of the mattress. This provides extra support.
Full Mattress: Mattress that is 54 inches wide and 75 inches long.
Gauge: The thickness of wire used in the mattress.
Helical Wire: Spiral shaped wire that attaches coils in a unit.
Innerspring Mattress: The wires in a mattress that create the core support. Usually coils, helicals, and border wire.
King Mattress: A mattress that is 76 inches long and 80n inches wide.
Latex: Natural foam rubber that is used in a variety of mattress types and styles.
No-Flip Mattress: A mattress that is specifically designed to not require turning your mattress over.
Queen Mattress: A mattress that 60 inches wide and 80 inches long.
Quilting: Top part of the mattress.
Ticking: Fabrics that are used on the top panel of the mattress.
Twin Mattress: A mattress that is 39 inches wide and 75 inches long.
Twin XL: A mattress that is 39 inches wide and 80 inches long.
RC Willey is your source for mattresses. Check out all our options here and let us know what mattress questions you have!
Sort By Blog Topic:
Popular Posts
Subscribe to the The RC Willey Blog Blog
Subscribe to the The RC Willey Blog Blog
Unsubscribe from the The RC Willey Blog Blog