Posted by Andie on July 31, 2017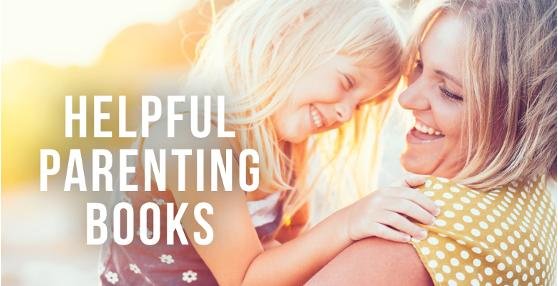 Kids are the best, but sometimes kids are also the worst. Am I right?? I've learned over the past five years that parenting is a wonderfully wild rollercoaster where you experience the highest of highs, and the lowest of lows. It's beautiful, hard, messy, challenging and awesome, all at the same time.
I vividly remember being pregnant with my first child and thinking that since I now had mother's intuition I would never need to waste my time reading parenting books. Ha! Oh how wrong I was. I've found that motherhood brings out the very best in me.......but unfortunately, also the very worst in me. I've come to really appreciate learning from the wisdom and experiences of others when it comes to raising children into kind, honest, good, contributing members of society. In my opinion, we are all here to help each other, and I will gladly take all the parenting help I can get!
Below is a list of parenting books worth reading! Some of them have saved me in my own child-raising crises over the years, and others are on my must-read list....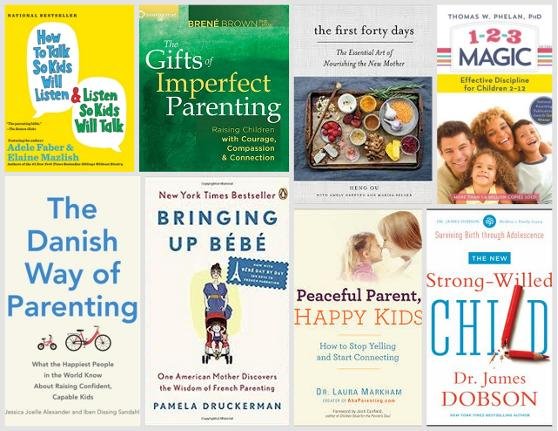 1. How to Talk So Kids Will Listen and Listen So Kids Will Talk
by Adele Faber and Elaine Mazlish
2. The Gifts of Imperfect Parenting: Raising Children with Courage, Compassion & Connection
by Brene Brown
3. The First Forty Days: The Essential Art of Nourishing the New Mother
by Heng Ou
4. 1-2-3 Magic: Effective Discipline for Children 2-12
by Thomas W. Phelan. Ph.D.
5. The Danish Way of Parenting: What the Happiest People in the World Know About Raising Confident, Capable Kids
by Jessica Joelle Alexander & Iben Dissing Sandahl
6. Bringing Up Bebe: One American Mother Discovers the Wisdom of French Parenting
by Pamela Druckerman
7. Peaceful Parent, Happy Kids: How to Stop Yelling and Start Connecting
by Dr. Laura Markham
8. The New Strong-Willed Child- Surviving Birth Through Adolescence
by Dr. James Dobson
Have you read and loved any of these parenting books??
What am I missing? What parenting books have you read that you'd recommend??
Popular Posts
Subscribe to the The RC Willey Blog Blog
Subscribe to the The RC Willey Blog Blog
Unsubscribe from the The RC Willey Blog Blog