Posted by Andie on September 19, 2018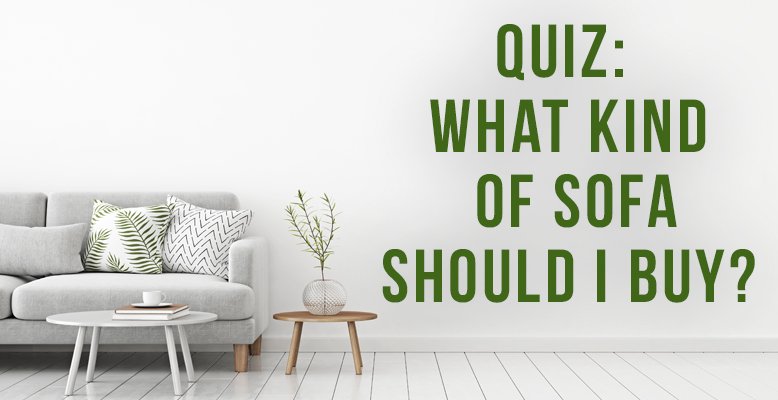 So you need a new sofa, but are feeling a little overwhelmed with the whole decision making process. I mean, it's not like purchasing a sofa is like buying a new t-shirt! It's meant to be loved & enjoyed for years to come. So how do you know what style/kind of sofa is right for you and your family? There are so many options out there! Leather? Upholstered? Reclining sofa? Sleeper sofa? Mid Century Modern Sofa? Sectional? Chaise Lounge? Sette? Oh, boy!
If you need a little help figuring out which style of sofa will best fit your lifestyle, go ahead and take this
What Kind of Sofa Should You Buy Quiz
. It's a great starting point and if nothing else it will get you to analyze your lifestyle and what you really need and want out of a sofa. It totally pegged me!! My results told me I needed a sectional, and the best part was that I was sitting on my sectional while taking the quiz!
Let me know what your results are, and then check out RC Willey's great
sofa selection
once you know which style is for you!
Sort By Blog Topic:
Popular Posts
Subscribe to the The RC Willey Blog Blog
Subscribe to the The RC Willey Blog Blog
Unsubscribe from the The RC Willey Blog Blog