RC Willey Las Vegas - Henderson Clearance Appliance Center
One of our two Las Vegas appliance clearance centers is located inside RC Willey in Henderson, Nevada. Our store has 1560 sq.ft. of amazing clearance appliance deals! We sell floor models, scratch and dents, and store returns at up to 70% off retail prices. Every day we receive new appliance & electronics deals in our clearance center, so come often to see the new stock, or just drop by anytime you visit our store. You'll find the lowest priced TVs, ovens, washers and dryers and refrigerators in great condition and if you talk to one of our friendly sales associates they can even call you when new items arrive. We want to help you find the cheapest appliances of your dreams!
We have loads of clearance washers and dryers and the lowest prices.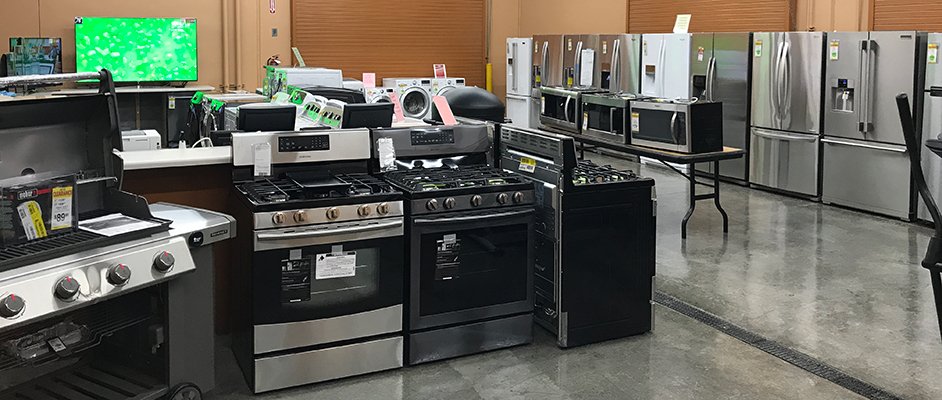 Browse our many scratch and dent refrigerators or clearance ranges and stoves!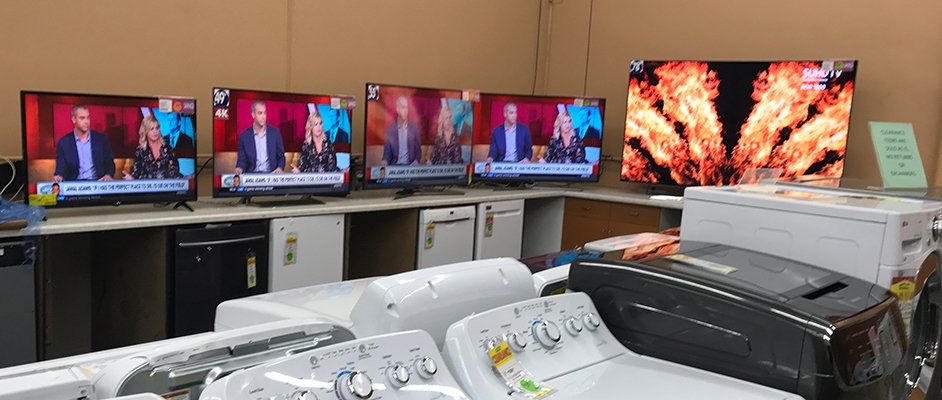 We get clearance tv deals in all the best sizes and even 4K!
Directions: The Las Vegas RC Willey appliance clearance center in the Henderson location is located at the rear of the electronics section.
RC Willey Las Vegas Clearance Appliance Center - Henderson, Nevada
RC Willey has two Las Vegas clearance appliance centers with new deals arriving daily at up to 70% off retail.
Visit our Henderson, Nevada location to get great deals on floor models, scratch and dents and store returns!