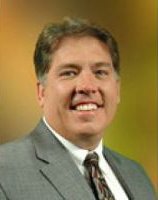 Dear potential/returning customers,
I've been a resident of Las Vegas for 54 years and I am a proud member of this community. It's been amazing watching the city I love grow up, change, and welcome new people every year. The thing I like best about living in the Vegas Valley is the wide variety of people, ideas, and cultures that are here. I also like the fast pace that most of the city operates on.
I'm proud to say that I have worked for RCWilley for over 17 years. This is a great company to work for and every day we get to help people make their lives better. The happiest people in the store are the ones that have found something to make their homes more enjoyable and I love watching their excitement when they take an item home or get it delivered.
We work very hard to make your experience at RC Willey the best it can possibly be. People always come over to me and tell me how beautiful the store is and how friendly our associates are. To make sure that we take care of each person who walks through the door, we start by trying to hire associates with a good outlook and desire to help others. Next, we provide them with correct training so they can help customers choose the best item for their budget and desires - a complicated issue sometimes! We also spend a lot of time, money and effort decorating the showroom so customers can see the possibilities in their own homes. We have a good variety of financing options to help people get the items they need quickly. We empower our associates to look for a way to say "yes" to whatever a customer is looking for and to weigh each option on its own merits instead of looking for a rule or policy. We have a great diversity in products and also in associates to allow our customers to find things they like and work with people they are comfortable with.
We know you have the option to buy your furniture, appliances, electronics, flooring, and mattresses at a variety of locations. All we ask is that you give us the opportunity to be your home's store. We will give you all the information you could ever want, we price match local competition, and we will make sure you are completely satisfied or we will make it right.
If you would like to join our team please visit our store and chat with our employees. I know you will be impressed.Thanks for your time and have a wonderful day!
Brad Miller - General Manager