RC Willey Reno - Electronics & Appliance Clearance Center
RC Willey has an electronics and appliance clearance center inside our store location in South Reno. It's 4,000 sq.ft. of closeout electronics, store returns, and scratch and dent appliances with savings up to 70% off retail! RC Willey's clearance center gets new tvs, washers and dryers and refrigerators in daily plus other items like laptops and stoves. You'll be surprised at what we have for sale from name brands such as Bosch and Thermador or Sony and Samsung. If you are in the market for cheap electronics or clearance appliances please visit our store.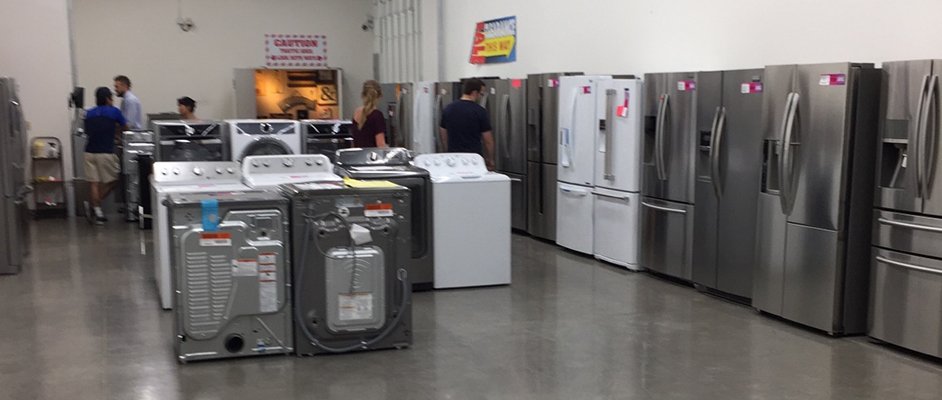 Here is a picture of how many scratch and dent refrigerators you could see at our clearance appliance center! We have a daily clearance sale on stainless steel refrigerators, french door refrigerators and washers and dryers!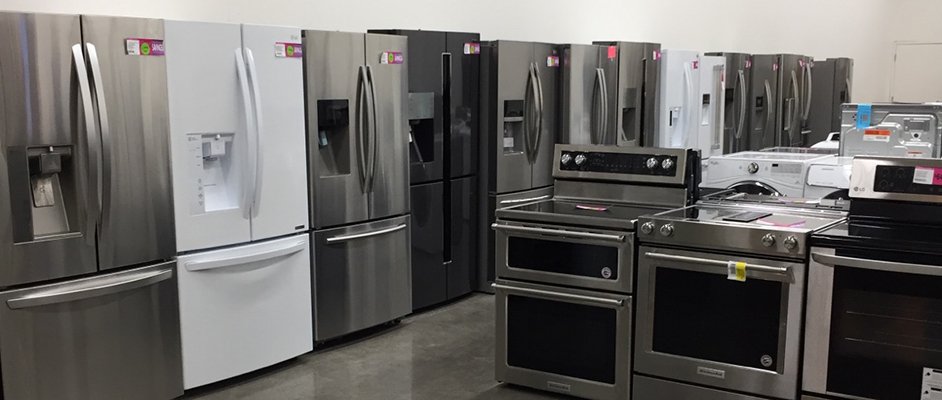 You'll see rows of name brand clearance appliances at the lowest prices in the RC Willey clearance center in Reno. If you have a specific need in mind, please come by and introduce yourself to a friendly salesperson and let them be your eyes and ears and they will be happy to contact you if your piece comes in.
Directions: The electronics and appliance clearance center is located in the rear of the appliance & television department.
Reno Clearance Appliance Center
There's a clearance sale every day in the RC Willey electronics and clearance appliance center located inside our store in South Reno.
We sell clearance refrigerators, televisions, washers and dryers, and so much more at up to 70% off retail!