Job Opportunities

Take a look at RC Willey's career opportunities and job openings
in Salt Lake City, Las Vegas, Sacramento, Reno and Boise.
Every department at RC Willey is dedicated to giving our customers the best experience possible.
What environment will you thrive in?
The paycheck is only the beginning...

Competitive Pay
401(k) with Company
Profit Sharing
Growth Opportunities
Employee Purchase Discounts
Tuition Reimbursement

Medical, Vision and Dental Coverage
Group Life Insurance
Life and Long-Term Disability
Health Savings Account
Paid Time Off
Sundays Off

Family First
Company Events
Career Growth
Schedule Flexibility
Friendly Atmosphere
Equal Opportunity Employer
What our family is saying...
Here's how our team-members described working at RC Willey.
Appreciated
Family-oriented
Comaraderie
Integrity
Job Security
Great People
Friendly
Flexible Hours
Positive Atmosphere
Fun
We believe in treating our employees like family and in return our associates treat each other the same.


There's always a celebration at RC Willey, whether it's a work anniversary, birthday, new baby/grandchild or promotion. On the same note, when personal troubles occur, employees of RC Willey rally together to help each other out.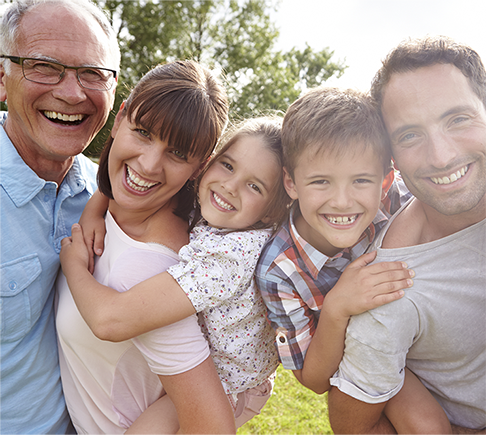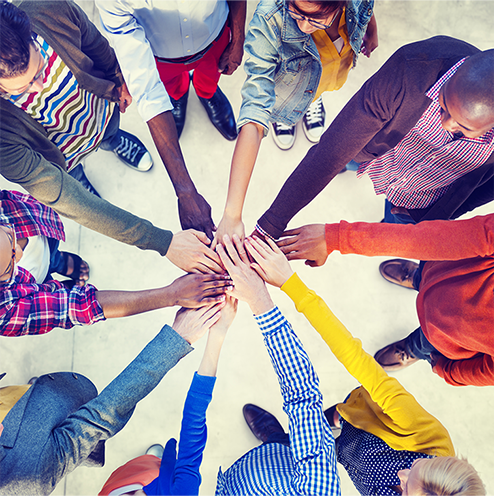 COMMITTED TO OUR COMMUNITY
We know how important our local communities are. Over 89 years ago, R.C. Willey started his business selling appliances door to door to local farmers. This community spirit is alive and well in each of our stores today.
Every RC Willey location has a dedicated stipend to support local causes and generate local events. On top of that, our National Extra Mile ad campaign takes money that used to
be marked for advertising and is now distributed to benefit deserving individuals, schools, and non-profits.
WHERE DO YOU WANT
TO BE IN 5 YEARS?
It's a common question asked in job interviews but at RC Willey, the answer is up to you. Hard work & talent pays off here and our associates' career paths prove it.
Every quarter we celebrate employee anniversaries and it's not rare to see 5, 10, 15, 20 & 25+ year veterans of RC Willey!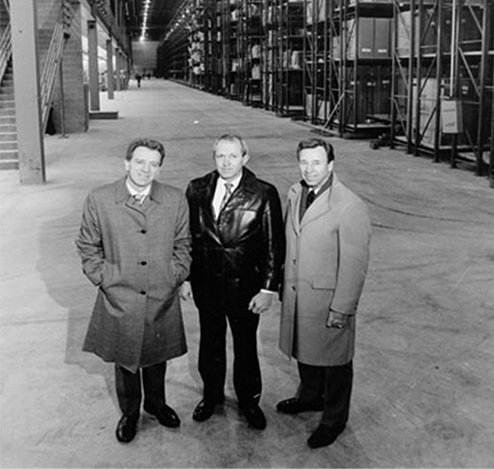 RC Willey has been in business since 1932.
We have experienced the dust bowl, WWII, civil rights, the space race, and the dawn of the internet. Our goal is to be recognized as the number one place to find exceptional selection, value, superior service and professional associates that truly care about our customers.
We were there for the first electric washer and dryer, dishwashers, microwaves, computers and cell phones. We run a solid business based on customer service and we plan on being around for at least another 89 years.
Our goal is to be the number one store to find exceptional selection, value, superior service and professional associates that truly care about our customers.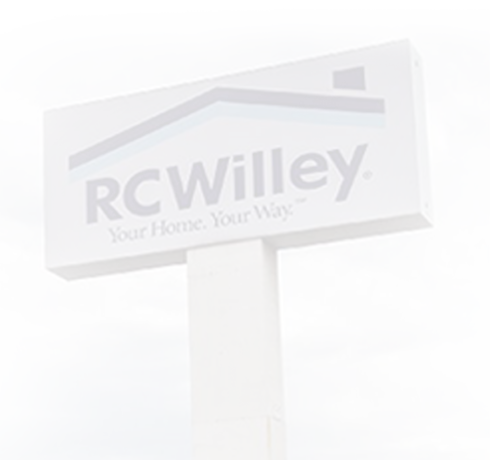 You're also welcome to apply in person.
RC Willey Corporate Office
2301 S 300 W
Salt Lake City, Utah 84115
Testimonials
Sales
I started working here in 2016 and I absolutely love my job, teamwork and managers. I love that there is something new every day. My favorite part of my job is building valuable relationships with clients. The possibilities at RC Willey are endless and I'm truly excited for my future here.
Dayane Hernandez, Sales - Boise, ID

I like to engage with our guests, provide a quality experience and give everyone the information they need to make their purchasing process a whole lot easier. Every day I am gaining rapport and loyalty with each guest and this is very fulfilling.
Brydon Pompei, Sales - Elk Grove, CA

It has been a real blessing to work for RC Willey. I have been able to provide for my family and my wife doesn't have to work. I have a great work environment and good benefits.
Angel Garcia, Sales – Salt Lake City, UT
I have worked here for 24 years and really enjoy my job. RC Willey has great health benefits, a 401k Match and you can be very successful in sales. I love my job!
Nha Troung, Sales – Salt Lake City, UT
I changed careers several times before landing at RC Willey. Now I have been assisting customers and creating relationships for nearly 16 years at RC Willey. My day now consists of showing up to a beautiful showroom full of new furniture. The clients coming through the door are intending to better their homes, which creates an inspirational and upbeat environment.
RC Willey's systems are well established and constantly updating. Having the support of delivery, management, and co-workers makes my part a simple and enjoyable endeavor. If you're looking for long term employment with great benefits RC Willey fits the bill!
Brenda Dawson, Sales – Riverdale, UT

I love my job because there is a genuine spirit of cooperation and shared goals all revolving around helping the customer. I have not found this elsewhere.
I love that I work full-time with a flexible schedule. This flexibility allows me to love and enjoy other passions outside of work.
I also love feeling appreciated and heard. Our team cares about me as a person and helps me grow. My managers listen to my ideas and our team works together to support each other. I love working here!
Hai Dang Nguyen, Sales - Salt Lake City, UT

I really enjoy working for RC Willey! I worked at my previous job for almost 20 years and never experienced such great customer service. Customer satisfaction is the most important thing to my management team! I'm happy to be part of such an awesome organization!
Otis Griffen, Sales – Rocklin, CA

I have been employed by RC Willey for 13 years. When customers ask me how I like working here, my immediate response is that I am (and have always been) proud and fortunate to work for this company. Working here has allowed me to discover and exercise sincere, respectful, and responsible social interaction with the public on a daily basis. I'm also proud to be affiliated with a company that is 100% responsive to their customers and is a credit to the local and surrounding communities.
Michael Monroe, Sales – Rocklin, CA
I first joined RC Willey because my wife and I loved coming to the store and it was close to my home. But within one year I got promoted and started making more. I've been promoted a few times, each time increasing my income. I've had growth opportunities and am still growing.
I love how RC Willey takes care of its employees with bonuses and activities.
I really enjoy having Sundays off to spend time with my family.
I also love the values RC Willey has especially the commitment to take care of each customer. This commitment makes it easier for me to take care of my customers.
Sam Masih, Sales – Rocklin, CA

I have worked here for 13 yrs. I enjoy helping families find what they need and want. I love when customers are happy with their purchases. I feel very fortunate to work for a company that cares for their customers AND their employees. We also sell products you can trust. I also know that RC WILLEY will always be fair to our customers and give them the best. My associates and I are always willing to help one another and truly care about each other. We have a great team!
Tracy Tolman, - Sales – Riverdale UT
Warehouse

My time at RC Willey has been more than I ever expected. I've worked here for 15 years and loving my job has been a godsend. I've worked many jobs in my life and I have to say RC Willey has taken the correct road to keeping the best of the best! From healthcare and overall looking out for our best interests. I only wish I found this career earlier in my life
John Reeser, Warehouse– Rocklin, CA
I have been blessed to have worked for RC Willey for 15 years. Working here I've made many friends that I could call family. RC Willey has been like a second family to me, and I am thankful for all the opportunities it's given me and family.
Thomas Vanweelden, Merchandise Controller – Rocklin, CA

I started working here 19 years ago and have grown with the company. Being bilingual has allowed me to advance. My job allows me to provide for my family and spend quality time with them. I also enjoy spending time with coworkers outside of work. We have become friends and get together to play basketball, go hiking, run a 5K, go snowboarding and grilling with our traegers and trading BBQ secrets. I have told family members to come work here. Two of my nieces work here now and they love it too.
Isaias Rivera, Appliance Repair Manager – Distribution Center

I love my job because everyone gets along and my coworkers are willing to help when I have questions or concerns. We work hard but the environment is fun and hard work is rewarded here. RC Willey is a great place to work!
Brayden Fox, Warehouse – Distribution Center

My job keeps me busy. I love working here because everyone has great energy and comes in ready to work hard. If you're struggling with something there is always someone there to help. Everyone I work with gives out positive vibes. I love working for R.C. Willey.
Sam Nathan, Receiving – Distribution Center

I've worked for R.C. Willey for three years and I really like my schedule. Working 7:30-4:00, Monday through Friday is great and you can't beat having weekends off. The positive way my managers acknowledge my work motivates me and makes me want to keep working here.
Manuel Amaral, Warehouse – Distribution Center

I work in delivery and I like to be out on the road delivering orders and meeting new people every day. I like working here because my awesome coworkers and managers help each other and the atmosphere is positive. R.C. Willey takes care of their employees and provides great benefits. I would recommend you work here – it's an AWESOME company.
Ryan Zukeran, Delivery Driver – Distribution Center

R.C. Willey is a solid company and they offer great benefits. I enjoy making deliveries and meeting people every day. My job is never boring and it also helps me keep in shape, solve problems and work with my hands. My coworkers have become good friends and my schedule is great.
Grant Banford, Delivery Driver – Distribution Center

I have proudly worked here over a decade. I am treated with respect and have found a great work/life balance. I love how our team takes care of each other and we have a close "work family". As a delivery driver I get to travel to different cities, see beautiful scenery and meet interesting people. Employee benefits (including merchandise discount) are amazing. I am paid well and feel proud I work here.
Clemente Godoy, Delivery Driver – Distribution Center
Office

I love RC Willey because the company really takes care of their customers. RC Willey also shows appreciation for employees and I really enjoy working here!
Jasmyne Palaita, Office Manager – Elk Grove, CA

I enjoy working at RC Willey because it has taught me to be multifaceted and to be a leader. I love helping customers and my fellow co-workers succeed.
Hannah Komara-Trimble, Office/Customer Service - Rocklin, CA

I have been with RC Willey for a year and a half and I have loved every minute of it! Working for RC Willey has provided me with opportunities to learn and grow, as well as having amazing coworkers and managers. If you are looking for a job where you will be supported on every level, RC Willey is a great place for you!
Sydnee Hansen, Office/Customer service – Riverdale, UT