RC Willey Is Giving Away
$87,000
In Merchandise to Those In Need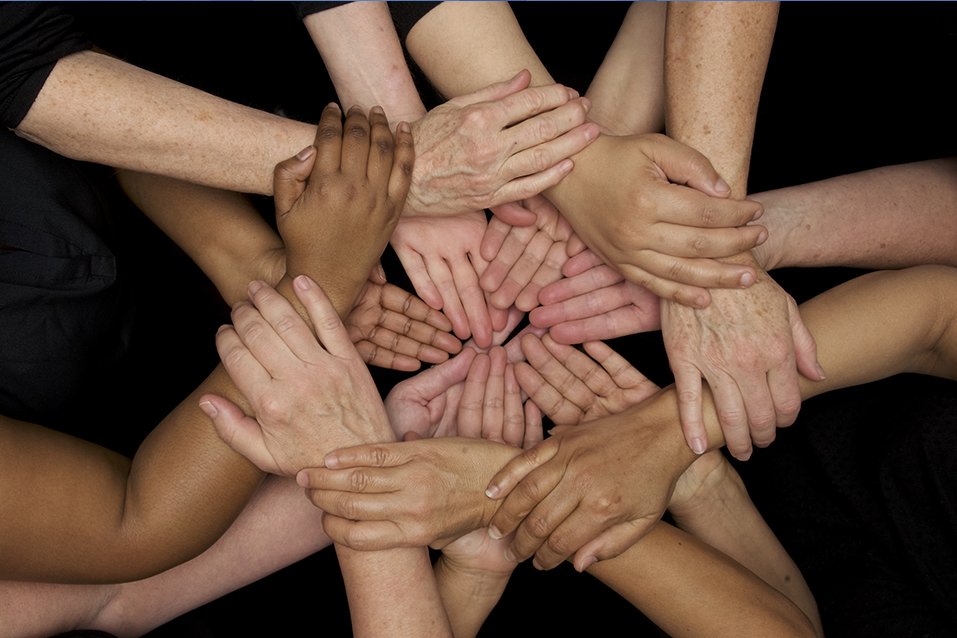 To celebrate our 87th Anniversary, we are proud to give back to the communities we serve. During our Anniversary event in April, we took nominations for 87 deserving families, individuals, schools or non-profit organizations to each receive $1,000 in RC Willey merchandise.
2019 recipients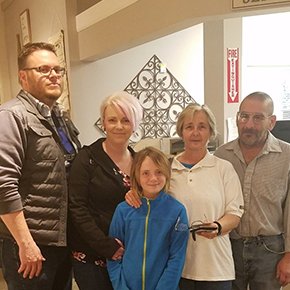 Debbie
Nominated by Cheryl
Syracuse, UT Store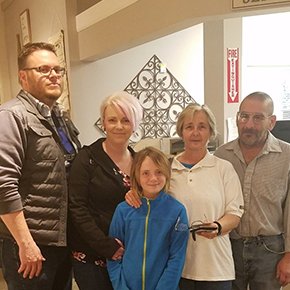 My mother has had an extremely rough year she has gone through breast cancer and chemo. My step dad is blind and can't provide for himself, so even though my mom is going through all this she still has to take care of him.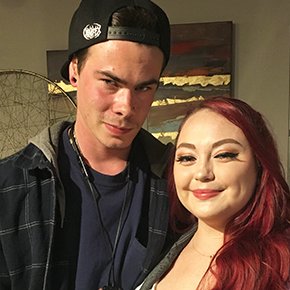 Emmet and Letisia
Nominated by Gencho
Murray, UT Store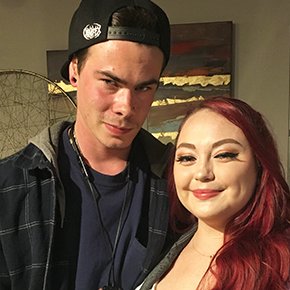 Emmet and Letisia have a special needs child. She requires constant medical care which means Letisia cannot work and Emmet works two jobs to make ends meet. Emmet works Full-time at one warehouse, then leaves to go work a second warehouse job so that Letisia can be at home to care for their daughter, who turns two years old this June.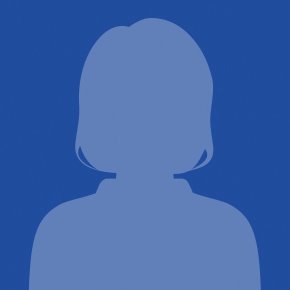 Single Mother
Nominated by Melodie
South Salt Lake, UT Store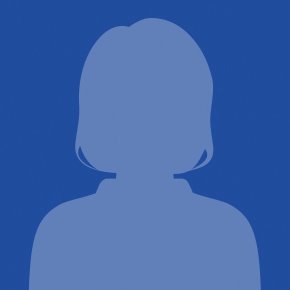 She moved here from Savannah Georgia with only what her jeep could hold with 2 children. She came from an abusive situation with only clothes and a few necessities. Her youngest is severely Autistic and needs 24/7 care. Generous people and friends have donated many items. She is unable to work due to 24/7 care her daughter needs. She is very humble and appreciative of the little things, where most of us think we deserve it. She is a single mom struggling and I would love to see her get some things that she would love. She is very grateful, but at the same time she is in need of certain items. Both children need bigger beds. The dryer someone gave her is almost dead because she does 10-15 loads a day. I know she would love a new sofa. She would be grateful for everything.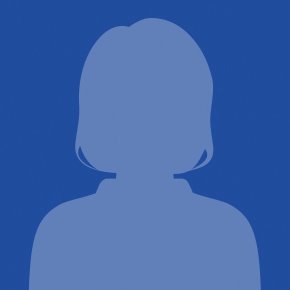 Cindy
Nominated by Sean
Riverdale, UT Store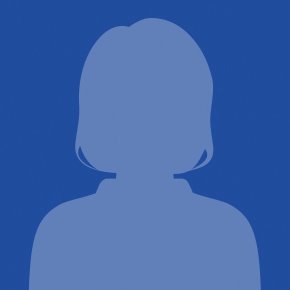 Cindy is a very special person. She gives charitably in the community and is raising her 12 year old grandson, all while battling Cancer and the medical bills that accrue with that fight. Recently several of her major appliances have gone out and are in dire need of replacement.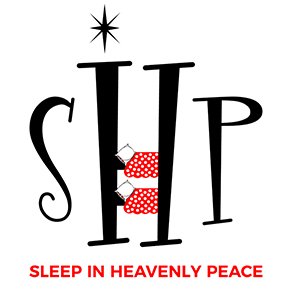 Sleep in Heavenly Peace
Nominated by Liz, Susan, & Jay
Boise, ID Store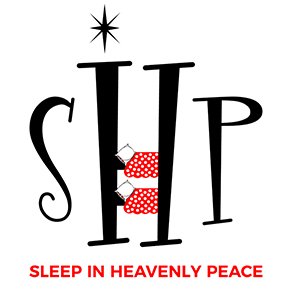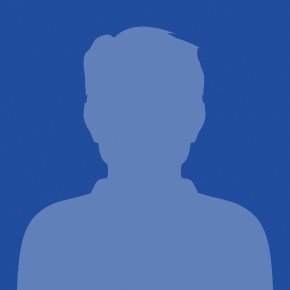 Michael
Nominated by Janet
Henderson, NV Store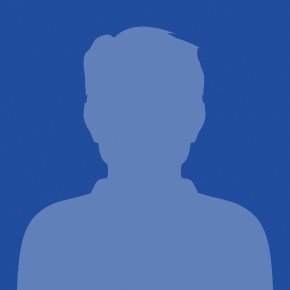 Michael and his wife were recently granted custody of their two nephews. Their nephews have a long road ahead, as they were born already addicted to drugs and have been neglected by their mother. Michael and his wife are very young and at 22 years old they have become instant parents to these 2 boys and could use help with this new increase in their family.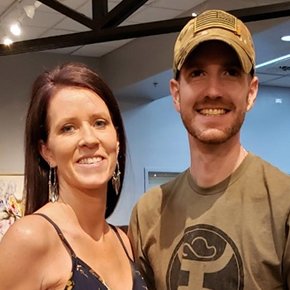 Billy and Tonya
Nominated by Jane
Summerlin, NV Store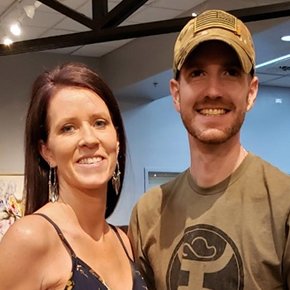 Billy is a disabled combat veteran who fought in Iraqi Freedom and Tonya is a breast cancer survivor. They both go above and beyond to help and serve other people, despite enduring far more pain than anyone should. They have also faced many obstacles but always figure out a way to get through.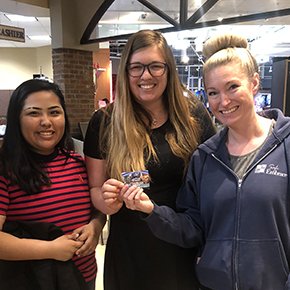 Safe Embrace
Nominated by Jessica
Reno, NV Store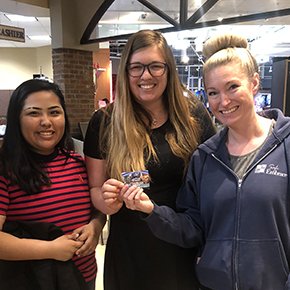 Over the last two decades, Safe Embrace has been providing high quality, trauma-informed services for victims of domestic and sexual violence in the Reno-Sparks area. All services for survivors and their children are free and we pride ourselves on helping some of the most vulnerable, at risk populations in our community. Safe Embrace operates the only "dual focus" emergency shelter for victims of domestic abuse, sexual assault, human trafficking and stalking in the Reno-Sparks area. We offer the most comprehensive, inclusive, and trauma-informed services for primary and secondary domestic and sexual violence victims in our community. Shelter residents receive basic food items, clothing, transportation assistance, support/educational groups and access to recreational activities. Residents who enter the shelter are guaranteed 30 days in shelter, barring any major rule violations and all residents are offered the opportunity to stay in emergency shelter for up to 90 days.
Shelter Expansion Project.
In April 2019, Safe Embrace will open the new wing of our emergency shelter. This shelter expansion will add 15 new beds to our shelter, which will double our capacity. When complete, we will become the largest and most inclusive safe house facility in Reno-Sparks (accommodating handicap and male survivors). For over four years, we have run a consistent waiting list for emergency shelter. On average, our waiting list has 13.3 high risk adult and child victims of domestic and sexual violence seeking services each month. When the shelter expansion opens, our wait list will decrease and we will help more victims.
Nevada has a major problem with intimate partner violence. In the most recently released national ranking of domestic violence homicides, Nevada was ranked 3rd nationally by the Violence Policy Center. We have led the nation in homicide of women by male intimate partners for nearly two decades –consistently dominating a place in the "top 5" on this list. In the last 20 years, Nevada has only been off the "top 10" list once. In 2017, there were at least 28 domestic violence homicides in Nevada, according to the Nevada Coalition to End Domestic and Sexual Violence. Nevada has the fifth highest rate of domestic violence homicides involving guns nationwide, according to a report released by the Nevada Coalition to End Domestic and Sexual Violence. Domestic violence is the leading cause of injury to women – more than car accidents, muggings and rapes combined. Batterers use physical violence, sexual violence, threats, isolation, false promises, intimidation and economic coercion to obtain compliance from their victims. There is a well-established correlation between the frequency and severity of the different forms of domestic violence (both perpetration and victimization in these crimes) and intergenerational cycles of domestic violence, communities with higher rates of unmet mental health needs, high levels of substance abuse, and a lack of availability of affordable housing.
For more information about Safe Embrace visit their website:
http://www.safeembrace.org/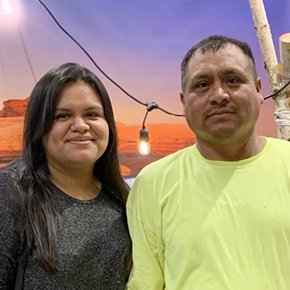 Jose
Nominated by Maria
Rocklin, CA Store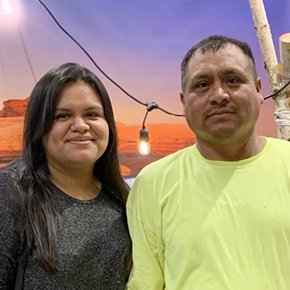 This is my father who had a spinal surgery back in 2013. My parents have had the same mattress for the past 10 years. It was handed down to them from a uncle who moved out of the state and could not take it. My father has been complaining about not getting enough rest anymore because the pillow top mattress is so worn that the coils are all you can feel when you lay down. Recently he had saved up enough to purchase a mattress but his car engine went out and he had to use the money to fix it. He is a very hard working man who will work 6+ days a week just to provide for our family. I am a college student and work part time so I do not have a way to help. I see myself in a similar situation as well with my bed but I would rather have my dad sleep well.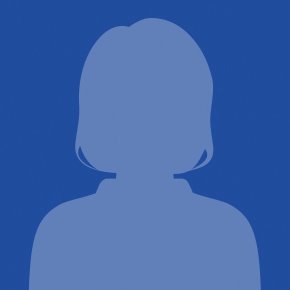 Lisa
Nominated by Lynette
Draper, UT Store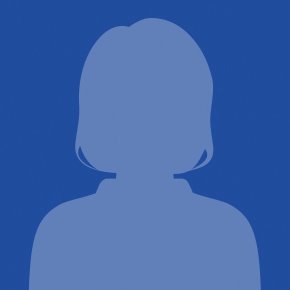 Lisa is my sister-in-law. My brother, David, was diagnosed 2 1/2 years ago with stage 4 colon cancer at the age of 42. Lisa has spent many hours caring for my brother at home, driving him back and forth to chemo treatments, surgeries, hospital stays, ongoing doctor appointments, etc.. They also have three children Brad (16), Victoria (14), and Tiffany (8) she has cared for, volunteered at school activities, helped them with homework and recently taking Brad to drive to get the hours he needs to get his drivers license. She has also volunteered to help at church activities. Due to David's condition, he lost his job 1 1/2 years ago and in the last 6 months, David's cancer spread to his brain and bones. He was given two weeks to live 12 days ago. Although Lisa has been under tremendous stress and they have enormous medical bills, she has remained strong for David and their children! Of course, because of David losing his job and the many medical bills, their family has done without things they need. Over the years, their hand-me-down, mismatched living room furniture has become worn and uncomfortable. One of the recliners no longer reclines. When they started shopping for new living room furniture, David was diagnosed with cancer so it was never purchased. Their wonderful family is so deserving of new, comfortable living room furniture. They have been through unimaginable heartache as they have navigated through life the best they could over the past 2 1/2 years and now witnessing their loving, fun, smart and talented husband's and father's valiant fight against cancer soon come to an end. Thank you for considering Lisa and her family as a recipient of your generosity.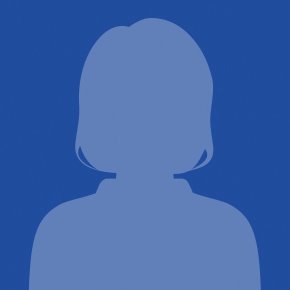 Ember
Nominated by Family
Orem, UT Store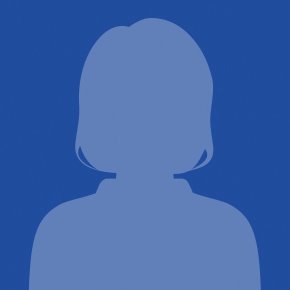 Ember is an amazing mom! Her family is on a fixed income since her husband, Stephen, has a rare illness and is on Social Security Disability. Ember has Multiple Sclerosis and is a homemaker, and unable to work outside the home. So, they rely only on a very small fixed income. They live with family since they can't afford a place of their own.
Her son, Parker is a fantastic, red haired 15 year old boy that has now had 7 surgeries to repair a birth defect, called a cleft lip and palate. This next year he is going to need at least 3 more very extensive surgeries. He is going to be missing out on half of his junior year of high school because he will also be having a halo placed in his head and attached to his jaw to expand and pull it forward. He is one tough kid and rarely complains. He was recently bullied and has been made fun of by kids over the years. But through out all of this, he has stayed strong and positive. He is an example of how to never give up and to thrive even when life is hard.
Ember could use items for Parker to assist after his surgery, like a recliner for him to sleep on due to the halo, or a blender for his food since he will need to be on a liquid diet for 4 weeks after his bone graft.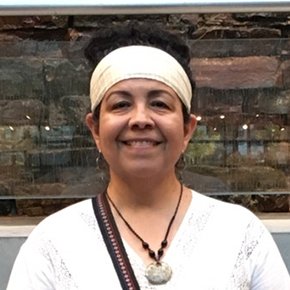 Ms. Rios
Nominated by Cindy
Delta Shores, CA Store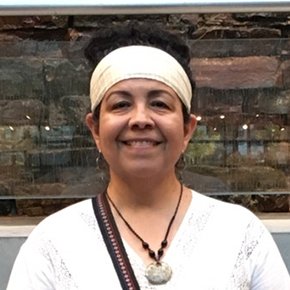 Ms. Rios is an amazing Teacher. She has been at Natomas High School for 10 years, previously at Calaveras High School. She gives of herself without limitation to the students in her classes, and to the students that participate in the groups of Latinos Unidos and Brown Issues. She is frequently hosting events after school and on the weekends to support the unique needs of our student population. Natomas High is home to the most diverse student population in California. We are nearly 85% free and reduced lunch. Ms. Rios recently purchased her first home. For all that she gives to others, she is very much deserving of someone to take care of her.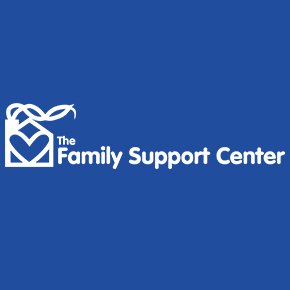 Family Support Center - Sugarhouse Crisis Nursery
Nominated by Bobbi
Online Submission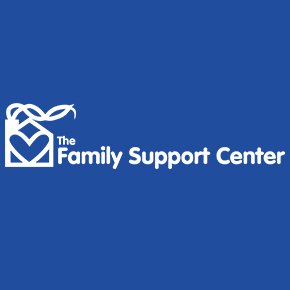 Family Support Center (FSC) was started in 1977 by a collaboration between the Junior League of Salt Lake City and the Utah Association for Children's Therapy (U-ACT). The founding project was the Crisis Nursery located in Sugarhouse. It was established in response to a pressing need for short-term crisis and respite care for children at risk for abuse or neglect. The Nursery program has expanded to include 2 additional locations: Midvale and West Valley City. Forty-four years later, the Nurseries are still a huge asset to the community. Our Nurseries are the only ones operating in Salt Lake County, and for the majority of our clients we are their only support option. Crisis Nurseries: provide a respite for stressed/overwhelmed parents, and a "safe-haven" for children at risk of abuse or neglect. Parents needing a break can drop off their children, 11 years and under, for a few hours or in some locations up to 72 hours. The program is free of charge and provides a home-like environment including meals, extra clothes and nurturing caregivers.
For more information about Family Support Center visit their website:
http://www.familysupportcenter.org/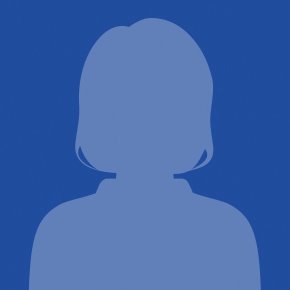 Steve & Heather
Nominated by Jennie
Syracuse, UT Store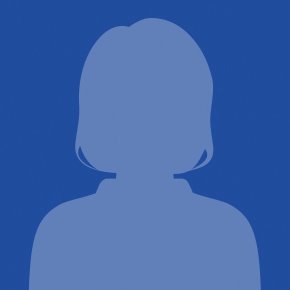 Steve & Heather are an amazing family in Clinton, UT. They currently have 3 children and work hard both with their family and their community. They are amazing examples of selfless service. Steve and Heather recently found out that they are having quadruplets!!!! YES....THEY ARE ADDING 4 CHILDREN TO THEIR LITTLE FAMILY! All four babies are healthy and expected to arrive in early June. Did you know that they will go through 50 bottles a day with premature quadruplets? They already got a spare fridge from RC Willey for all those bottles. They can use all the help they can get right now. They probably need a recliner or two and maybe a dishwasher.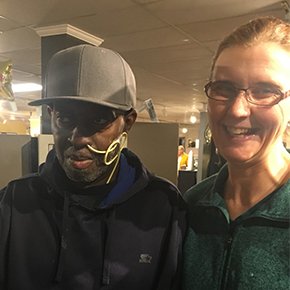 Marshall & Shawney
Nominated by Micah
Murray, UT Store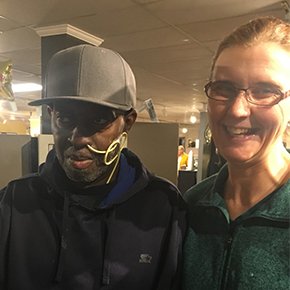 Marshall was just diagnosed with cancer; he has had to have his teeth pulled and will start chemotherapy soon. Both he and Shawney are hard workers, with 4 children, their oldest daughter in college. A recliner for Marshall would give him a place to relax after his chemo treatments.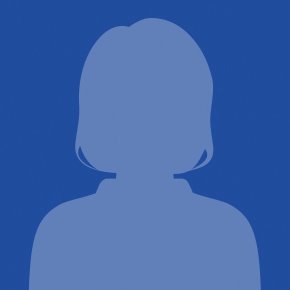 Susi
Nominated by Stephanie
South Salt Lake, UT Store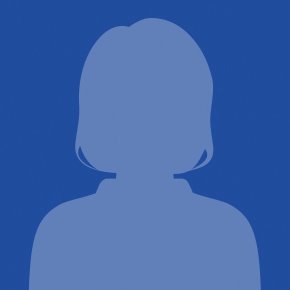 To know Susi is to love her. She is so involved in stopping, preventing or supporting domestic violence victims. She is the Executive Director of Pacific Island Knowledge 2 Action Resources, she oversees so many events related to domestic violence and most of all, she is a friend to everyone she meets. I am sure there are many items Susi could use from RC Willey. She would enjoy choosing her items.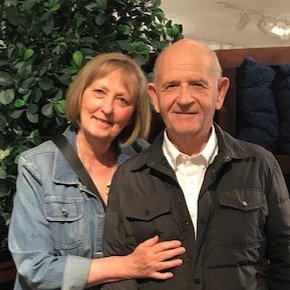 Clyde & Vicki
Nominated by Jill
Riverdale, UT Store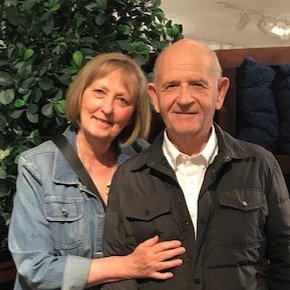 Clyde & Vicki are people who help others along life's journey. They have graciously allowed their son to buy their home so he can be close to his work and raise his kids in a good community. Clyde & Vicki are on a fixed income and have moved into the basement apartment of their home. They are doing their best to fix up the apartment, and carpet would be an added blessing.
These are wonderful people who give back all they have to others. They would be so appreciative of some clean, new carpet to help them transition to the basement apartment.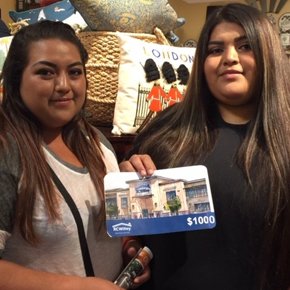 Estrella
Nominated by Leticia
Boise, ID Store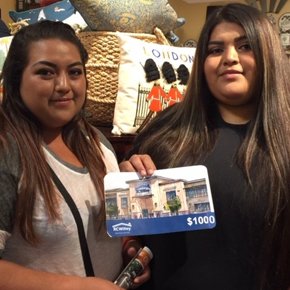 Ever since she turned 18 years old she's been the guardian of 2 minors which are my younger siblings and she's been their parent for them. Our parents were deported 9 years ago and when Estrella turned 18 she got guardianship of My brother Jesus and Nayeli . I'm proud of Estrella. She is raising them very well. Estrella is always doing her best to make sure the minors go to school everyday and that they have a roof and food everyday. I know their old couch broke and they could use a new one.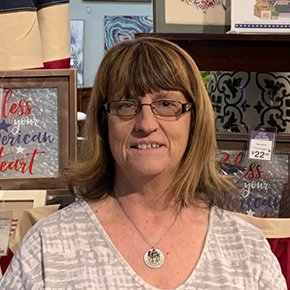 Lynn
Nominated by Faith
Henderson, NV Store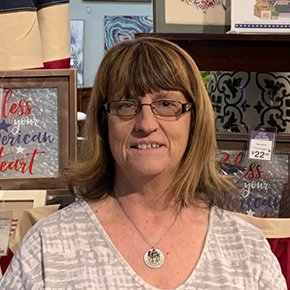 Me and my 5 other siblings have been placed in my grandma Lynn's custody. Me (16years old, my brothers 15 & 12, and three baby sisters 4, 1 and 4 months) we are trying to work on building another room for our family we only have a 3 bedroom house. My grandma has been wanting to get new furniture for our family. She is an amazing grandma and I would love for her to be surprised by you guys, she does a lot to keep us all together and I want to show her that we appreciate everything she does for us!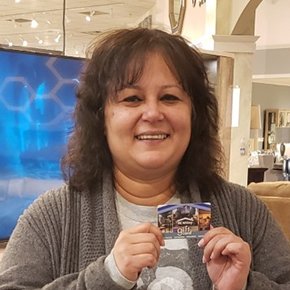 Rana
Nominated by Revsen
Summerlin, NV Store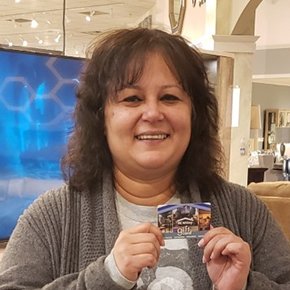 My sister had surgery and by mistake they cut her Urethra which left her with health problems. She was out of work for 1 year due to these health complications. She couldn't pay her mortgage or put food on the table for herself and son. After 5 surgeries she is doing better but is still recovering. Rana is very kind hearted person. She helped a homeless woman by giving her clothes and whatever food she had. Her water heater broke for 1 year she has been boiling water on the stove and putting it into a bucket to take baths. I am her sister and I would love to see her chosen as a recipient! She sits in her bedroom because she does not have living room furniture. She would enjoy shopping at RC Willey.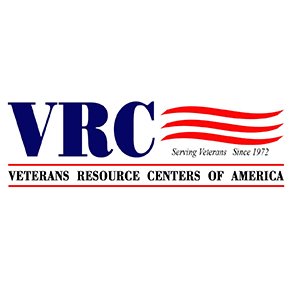 Veterans Resource Center
Nominated by Cristina
Reno, NV Store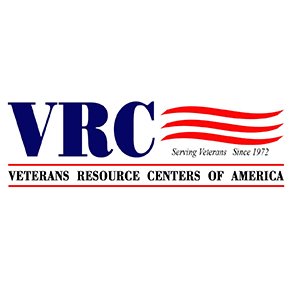 The Behavioral Health Center (BHC) is a a private non-profit that is part of the Veterans Resource Centers of America, operating under a VA contract. It is a 20-bed transitional living facility, located at 1835 Montello Street, Reno, NV. Our Behavioral Health Center is funded by the Department of Veterans Affairs (VA) on the basis of "bed nights" for the homeless veterans we serve with meals, group therapy and counseling, community, and sobriety. This 90-day program is specifically designed to assist homeless veterans with sobriety and mental health treatment using a wide variety of techniques. This program is an excellent "first step" for veterans to prepare for permanent housing through our SSVF Program. While the Veterans Administration (VA) provides us with sufficient funding to address veteran homelessness at our Reno BHC, it does not provide us with an adequate budget for elements such as infrastructure improvement (needs new flooring), furniture (dressers, mattresses) electronics (TV, etc.).,
Right now the site really needs new flooring (laminate), dressers/nightstands for the bedrooms, additional twin size mattresses and a TV.
For more information about Veterans Resource Centers of America visit their website:
https://www.vetsresource.org/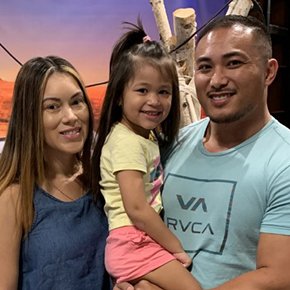 Trish
Nominated by anonymous
Rocklin, CA Store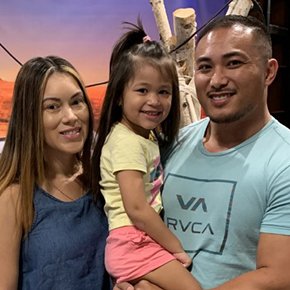 They are a family of 5, 2 adults and 3 kids. They were renting a home and lost everything they own due to black toxic mold from a leaky roof. Since the mold formed from the leaky roof, it was NOT covered through their renter's insurance. Even though some things can never be replaced, help with a new start is needed. They could use bedroom and dining room furniture.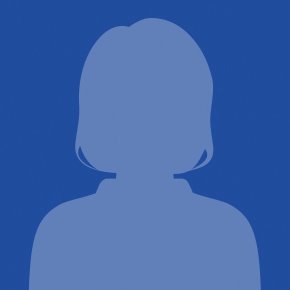 Amanda
Nominated by Harry
Draper, UT Store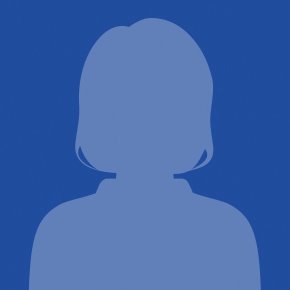 Amanda's 4 yr. old daughter Ivy is battling cancer. Amanda had to travel and live in Seattle, WA for 8 weeks for specialized Proton Radiation Treatment. She is striving to keep her job while making weekly (often daily) visits with Ivy to Primary Children's Hospital for Chemo treatments and to resolve infections. Ivy will be required to have treatments until summer of 2020 in order to kick cancer. Amanda is also taking care of her 1 yr. old son while her husband is working his way through school. Amanda dedicates her entire life to her family with little to no time for herself.
They are living with Grandma's hand-me-downs and could use many items including beds for their children, a desk, a dining set, range, refrigerator or lawnmower.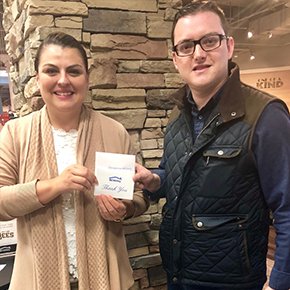 Venezolanos en Utah County
Nominated by Mayra
Orem, UT Store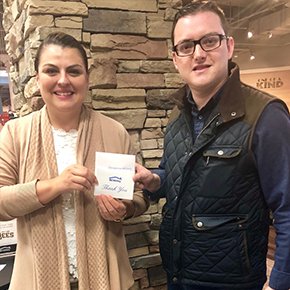 This is a non-profit organization created to help families from Venezuela that come to Utah to escape the current violence in Venezuela. These families are coming here legally and need support to help them settle and get established. We have been doing this for more than 5 years.
Our mission is to guide them while providing support, food, medical and legal advice. We started helping a few families and now average 3 families per month. We are focused on helping the children and making sure they have a safe, comfortable place to live.
Our most urgent need is beds. Especially for the children. The families arrive with just a few clothing items and it is heart breaking to see young children sleeping on the floor. We never ask for money, we do ask for donations mostly in household items like chairs, tables, beds, etc.
For more information about Venezolanos en Utah County visit their facebook page:
https://www.facebook.com/Venezolanos-en-Utah-County-1449060745395943/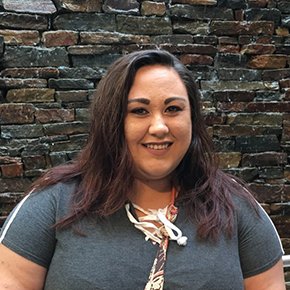 Mutual Assistance Network
Nominated by Lou
Delta Shores, CA Store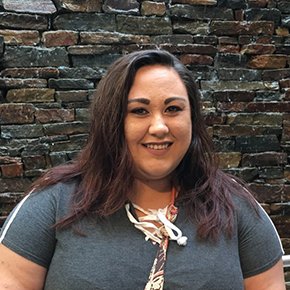 Mutual Assistance Network at the Arcade Community Center is a non-profit organization aimed at closing the gap of disparity within the Sacramento County areas. We could use many items including desks, chairs, end tables and a couch.
For more information about The Arcade Community Center visit their website:
http://www.mutualassistance.org/arcade-community-center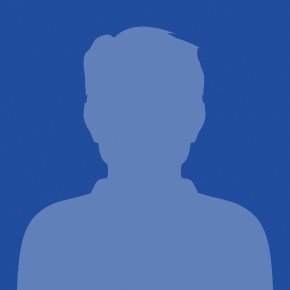 Tim
Nominated by Adam
Syracuse, UT Store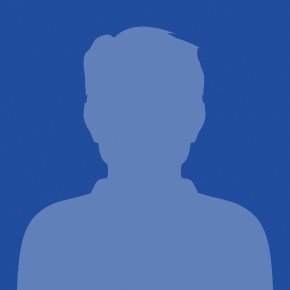 Tim will do anything for anyone, without judgement or worry about how it might disrupt his life. He is constantly serving others in his neighborhood, always with a positive attitude. But for the past six months, his life has been disrupted by his wife's cancer. In spite of the added stress and uncertainty of what their future holds, Tim has kept his positive attitude. I'd love him to find something that would make life more comfortable...maybe a new mattress, couch, new appliance from RC Willey.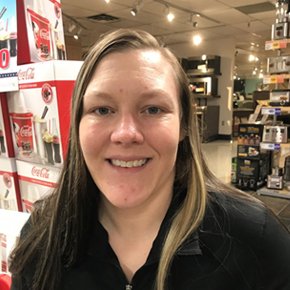 Crystal
Nominated by Suzy
Murray, UT Store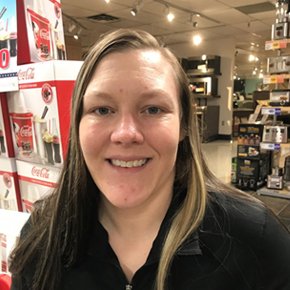 She is a single mother with low income, I've given a lot of my old items so that she has a nice place for herself and her son. However, she has a newer mattress that was purchased for her that is on the floor and no bedroom furniture at all.
I would love for her to have box-spring, frame and new bedroom furniture.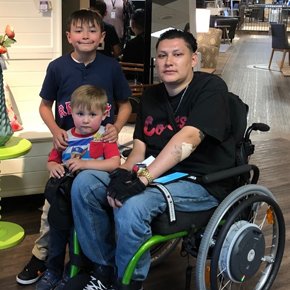 Miguel
Nominated by Geneal
South Salt Lake, UT Store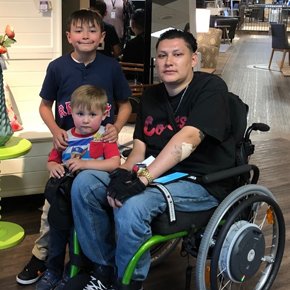 Miguel was a victim of a robbery at the age of 21 that left him a quadriplegic. He is raising his son and lives with his sister whom is a year older and has decided to not have children or get married to care for him. I just feel he has been thru so much and they both deserve something new.
They need beds and furniture for their apartment. I know they could use mattresses, a kitchen table and microwave.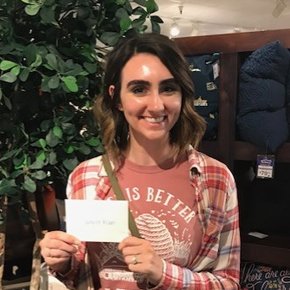 Warrior Rizen
Nominated by Erica
Riverdale, UT Store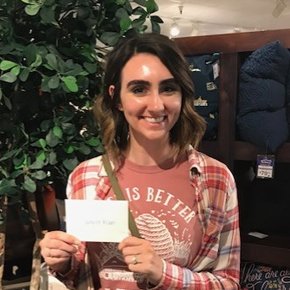 Warrior Rizen is a dude ranch for wounded veterans to come and bring their families for a week long Wild West experience. They are building the lodge now and will need to furnish it with a Wild West look to make it comfortable for families to stay in. The lodge will be complete Feb 2020 and accepting veterans starting in June 2020.
They could use sliding barn doors which are more accessible to those in wheelchairs, a large kitchen table with bench seating and chairs for combined family dinners.
For more information about Warrior Rizen visit their website:
https://warriorrizen.org/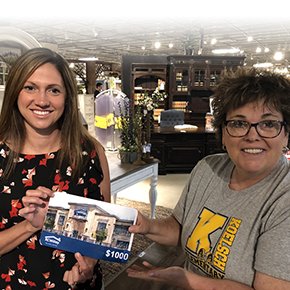 Koelsch Elementary
Nominated by Michele
Boise, ID Store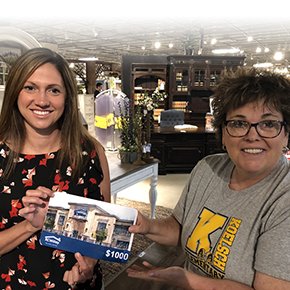 Koelsch Elementary is a Title I school servicing some of the most traumatized and impoverished children in the Boise School District. Research shows that when creating a trauma sensitive school environment that is safe, it does not look like the traditional school.
We could use 7-8 of the Blue and Red Kids' Loveseat - Upholstered Rockers to go into classrooms to help create a welcoming, safe, and trauma sensitive classroom environment/culture within the Koelsch Elementary School.
Research shows that rocking is a beneficial factor when creating a quiet and safe place for trauma sensitive students. Moreover, the rocking motion helps students reset their brains when they are in a fight, flight, or freeze state, which in turn enables a child that reset opportunity to learn. The enhancement to the school environment in adding these RC Willey Blue and Red Kids' Loveseat - Upholstered Rockers would bolster the classroom tools a Teacher would have to help a student experience a safe, and calming environment so their brains aren't blocked, but are reset by the rocking motion; and serve the students' needs.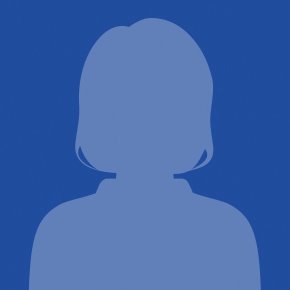 Leeskha
Nominated by Darlene
Henderson, NV Store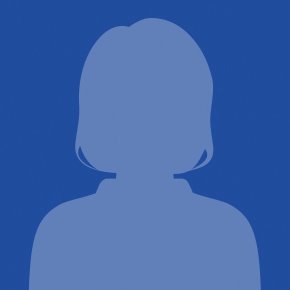 Leeskha is a Navy Veteran and thyroid cancer cancer survivor. She actively donates her time to helping others in her community dispite being financially challenged. She currently lives in a trailer that is in desperate need of help. She needs furnishings and a washer & dryer.
She is a great loving person who has recent medical issues and needs some help to get back her life.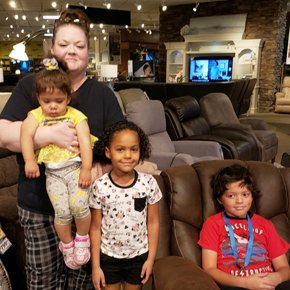 Teddi
Nominated by Anonymous
Summerlin, NV Store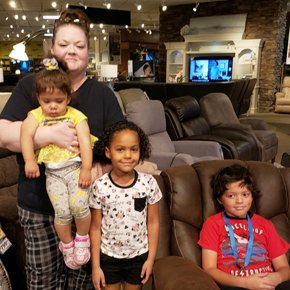 Teddi has custody of her 3 grandkids and will be raising them until they are self-sufficient adults. Her 8 yr. old grandson has had some behavioral challenges and he destroyed multiple items in her home, almost anything he could get a hold of. Thankfully he isn't destructive anymore but many items have been destroyed and need to be replaced.
They could really use a new couch so they could sit together and talk, read or watch TV. Teddi could also use a new bed.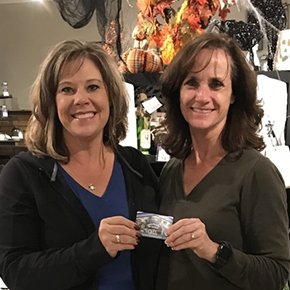 Bud Beasley Elementary School
Nominated by Justine
Reno, NV Store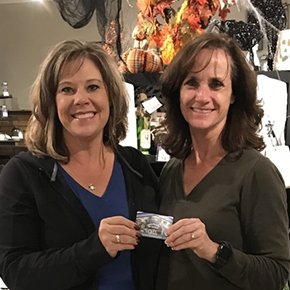 This elementary school is local to our area and within the last few years has become drastically over crowded along with many other schools in the Reno/Sparks area due to population increase. I believe Bud Beasley should be granted this donation to accommodate the greater population of the school to help fund electronics. My step-mom is a teacher here and through other grants the school/specific teachers have applied for, they are still only granted about 1/2 of what is needed to serve ONLY 1 classroom (depending on the grant). This would greatly benefit the future of our community.
They could use technology: iPads/Lap tops/Head phones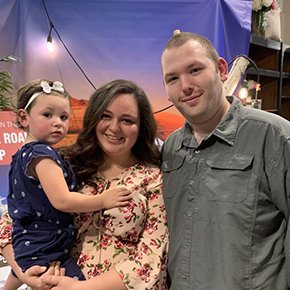 Jesse
Nominated by Julia
Rocklin, CA Store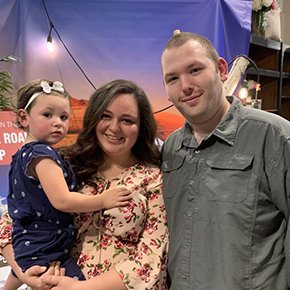 Jesse is a single father who has been struggling to provide for himself and his daughter. He has an old couch that is so beat up and torn that he sits on the floor. He is so deserving, such a strong and positive father who never gives up and he goes without all the time to give his daughter everything she needs. I wish he can get a nice couch so they can have a comfy place to sit rather than sit on the floor.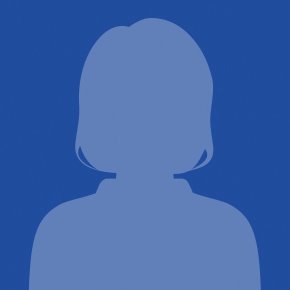 Dallas and Elizabeth
Nominated by Luke
Draper, UT Store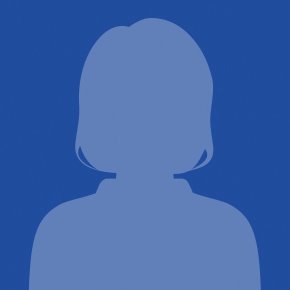 Over the past 2 years their family has been hit by a number of challenges. They have 4 children, two of which are suffering from health complications. Their youngest child had to have heart surgery as a baby and shortly after, the family received the devastating news that their older child has cancer. They have been hit hard financially and emotionally but continue to persevere throughout this time.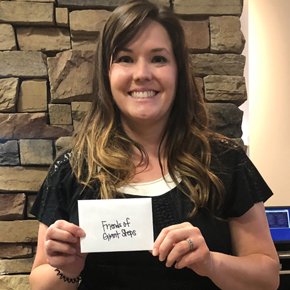 Friends of Giant Steps
Nominated by Chase
Orem, UT Store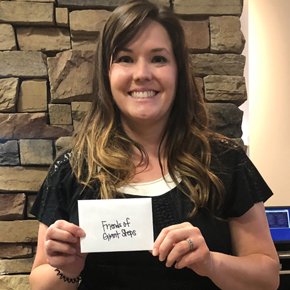 Friends of Giant Steps is a nonprofit supporting Giant Steps Autism Preschool. They serve all of Utah County, providing services for 72 kids that have autism.
Sensory friendly furniture. Maybe bean bags or something like that.
For more information about Friends of Giant Steps visit their website:
https://friendsofgiantsteps.org/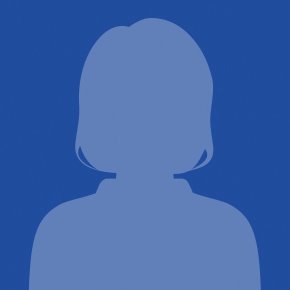 Audrey
Nominated by Sacramento Rotary Club
Delta Shores, CA Store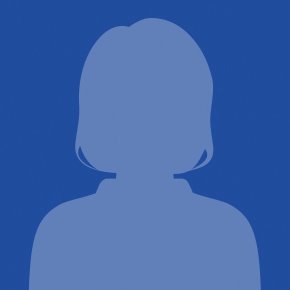 Audrey recently survived a battle with cancer, all while raising her 7 grandchildren ranging in age from 3 to 16 years old. Some of the children suffer from a range of developmental challenges which adds to the rigors of Audrey's day-to-day routine. For the past three years, Audrey has made do with taking care of her grandchildren in their current home. To say the home needs repairs is an understatement. Many items from RC Willey would help them live more comfortably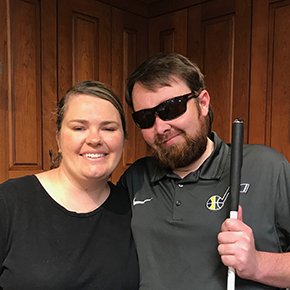 Sarah and Zack
Nominated by Mary
Online Submission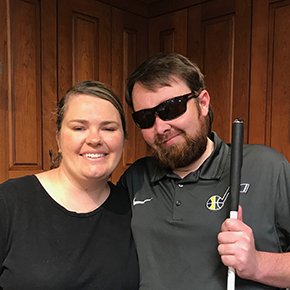 Right after the birth of their second child, Zack went in to the doctor for complaints of shoulder and neck pain. An MRI revealed a very large tumor in his neck and at the top of his spinal cord. With a week-old baby Zack went into surgery to have the tumor removed. The tumor was removed after a 10-hour surgery and Zack spent the next 3 months in the ICU and rehab at the University of Utah Hospital. While Zack was in the hospital, his wife Sarah was taking care of their 4-year-old son and newborn baby with the help of her family. Of course, it was a stressful time for the entire family. Zack kept having complications and one day Sarah received a phone call that Zack couldn't see. As a result of the surgery and loss of blood to his eyes, Zack is now blind. It has now been over a year since they came home from the hospital. I would love to celebrate and honor this family (my sister and brother-in-law) or all they have gone through and continue to navigate.
Zack spends a lot of time on their couch because he is blind. I would love to get them a new couch so that they can get rid of the bad memories of their old couch and allow them to make new memories as a family.
I can't think of anyone more deserving and I really hope they can get a new couch! Thank you so much.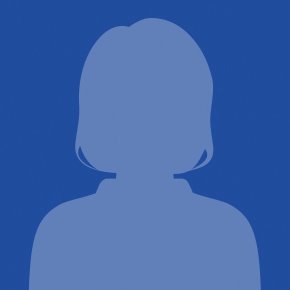 Kathy
Nominated by Jami
Syracuse, UT Store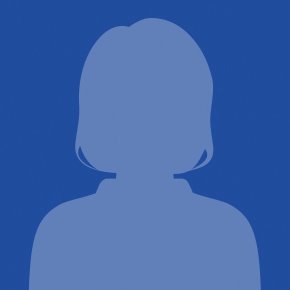 My mom goes above and beyond to help everyone around her and she never asks for anything in return. She has helped me in many ways and I would love to give something back to her. As a stay at home mom we were struggling with house payments, food, utilities, and diapers. She provided so much support and let us move in with her. I don't know where we would have ended up without her love and support. We now have 6 people under one roof and we really need a new washer and dryer.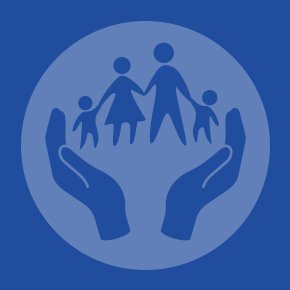 Boys & Girl's Club of Murray
Nominated by Larry
Murray, UT Store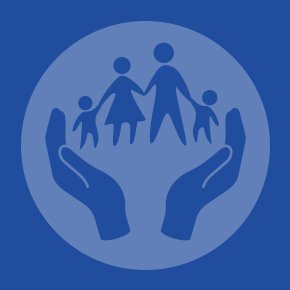 Costs have hindered their expansion efforts, they have purchased many times from the Murray store in the past and are in need of furniture and electronics.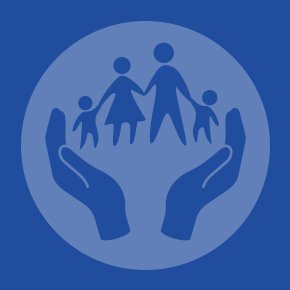 The Children's Center
Nominated by Adria
South Salt Lake, UT Store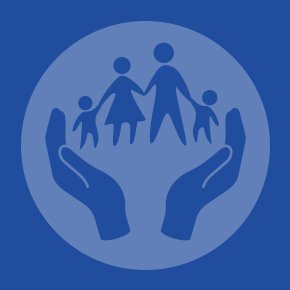 The Children's Center provides comprehensive mental health care to enhance the emotional well-being of infants, toddlers, preschoolers, and their families.
As the largest agency of this kind in Utah, we now provide care to over 2,000 families annually. Our generous friends and community provide over $1.5 million in donations each year that enables us to provide compassionate care to every child who needs our help, regardless of their ability to pay.
No family is denied services due to their inability to pay. As recognized experts in treatment related to childhood trauma for infants, toddlers, and preschoolers; our expertise is sought after by professionals throughout the nation. We offer a range of services including outpatient family and group therapy, and therapeutic preschool service.
Receiving a washing machine from RC Willey would be a generous donation that would be greatly appreciated and would allow The Children's Center to continue to dedicate their resources to helping children and families in need.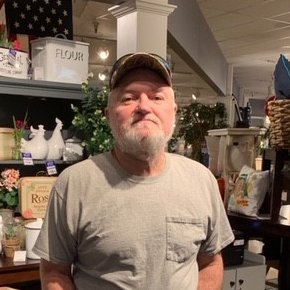 Dick
Nominated by Jessica
Riverdale, UT Store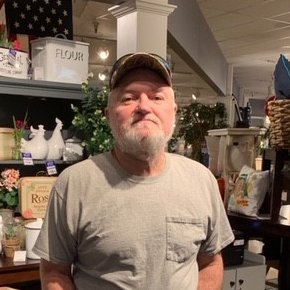 I met Dick for the first time last April of 2018. I found out through Ancestry DNA that he is my biological father. Dick has a lot of health issues and has to sleep in a recliner. His current chair is old and worn out. He could use a new one, but he can't afford it. I missed out on 34 years of life with him and I can't give him much due to my own struggles, but I'd like to help him be more comfortable. A new recliner would be amazing.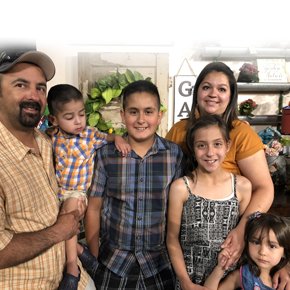 Ruiz Family
Nominated by Efren
Boise, ID Store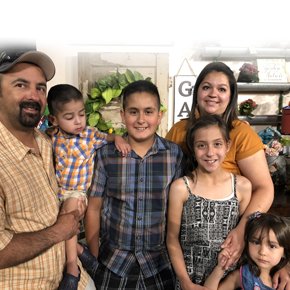 The Ruiz family lives in the small town of Carey, Idaho. Four years ago, they received the wonderful news that they were expecting twins. They were excited because it was going a boy (Gio) and a girl (Gia). Sadly, they discovered Gio had a heart complication. The twins were born via cesarean and Gio had to be life-flighted to Salt Lake City. The doctors told them that Gio would need surgery before they would be able to return to Boise. Little did they know that their journey to Salt Lake would become a two-year process.
Once they arrived in Salt Lake it was more complicated than the doctors' initial prognosis. Gio had surgery after surgery but nothing seemed to solve the problem. Meanwhile little Gia was left in Boise with family along with their two older children. It was very difficult to be separated as a family.
Daniel (Dad) drove every Friday to Salt Lake City to help Sandra (Mom) and would drive back to Boise on Sunday to make it to work for Monday. They spent two years living at the Ronald McDonald House. In order for Daniel to be present at surgeries and procedures he had to miss too much work and lost his job. Their family could no longer keep up with their house payments and they lost their home. Economically, emotionally and physically they were exhausted. Losing their house was not easy and they had no place to come back to. Gio was not responding to the procedures. He was put on life support and doctors told the family that baby Gio might not make it.
Their last hope was a heart transplant. They waited over a year and Gio was able to get a new heart. Unfortunately this was not his last surgery. Gio had a blood clot in his brain which required surgery. After this surgery Sandra knew something was wrong. Gio was not reacting the same. The doctors told them that he would not be able to walk, talk or be a normal child. But miracles happen. After two years in the hospital, now the twins are 4 years old, Gio is able to walk, but he does not talk. The family is grateful that he is alive, and they treasure time with him. He will have to take medicine for the rest of his life and will never be able to properly care for himself.
They are a very good family, hardworking and very grateful and they have been put through so much. After losing their house, jobs and many of their belongings, this family is very grateful that their son is alive. They now live in a very small two-bedroom trailer. Very cramped for a family of 6. They need bunk beds for their children and could use living room furniture too.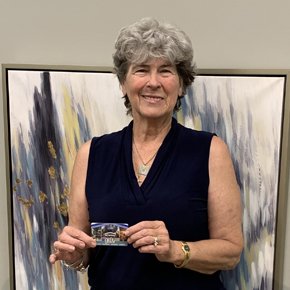 Living Grace Homes
Nominated by Robyn
Henderson, NV Store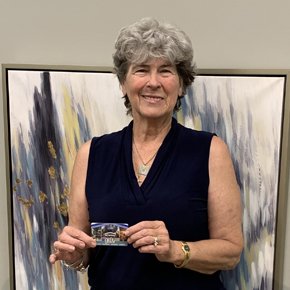 This non-profit organization provides a home, care, and education to young women expecting with no place to go. They are given education tools to become self-efficient to care for their children. 6,000 young women and children have been saved.
They need a new washer and dryer in the home which 9 ladies currently use. The organization has two homes but even one washer/dryer set would be a blessing.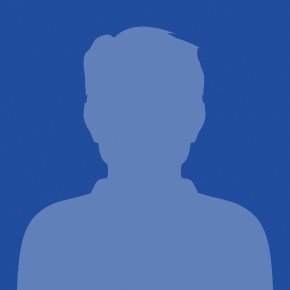 Fernando
Nominated by Anonymous
Summerlin, NV Store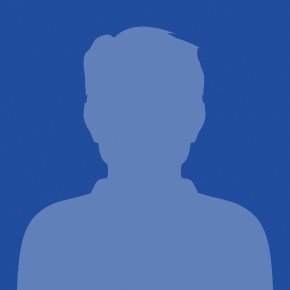 Fernando is the father of a family of four that is going through rough times and starting over. Both of their sons are autistic, and they could use basics like beds and sofas.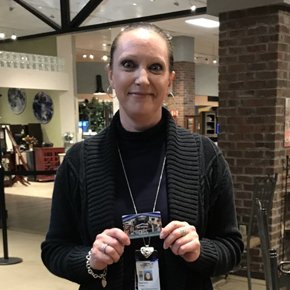 Community Living Center/Veteran's Hospital
Nominated by Marc
Reno, NV Store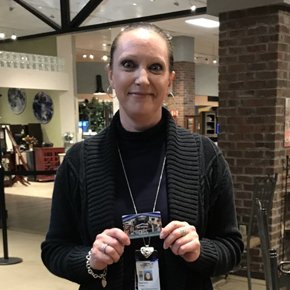 The Community Living Center at the Reno Veterans Hospital is a 60-bed unit that provides long-term care, rehab, and hospice for Nevada's Veterans. Significant amounts of money have been allocated to the VA hospital for expansion over the next 5 years, but none of that money has been allocated for our unit. With that said, I would like to draw attention to the aesthetics of our unit. Our unit is intended to be a home-like-environment, but you don't get that feel at all when you tour our facility. It is still, very much, a hospital like environment.
I would like to do a little makeover of the computer lounge. Many of our veterans frequent this small space as it offers some privacy, relaxation, and web-browsing. This space is a bit tattered and worn and is woefully due for a makeover.
We could use a new computer monitor, desk chair, comfortable arm chairs and some wall art or décor. The carpet could use some attention as well.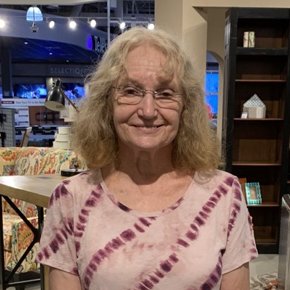 Holly
Nominated by Cassie
Rocklin, CA Store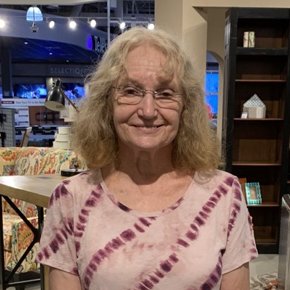 Holly is our sweet attendance lady who also works in the library who works here at Mesa Verde. Last week her house burned down, it was a total loss. She needs anything & everything, but I think a comfortable bed would be high on the priority list!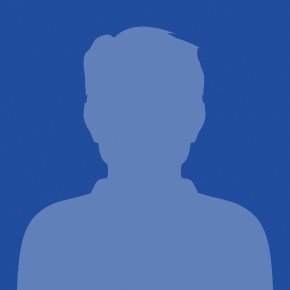 Jaese
Nominated by Kennedy
Draper, UT Store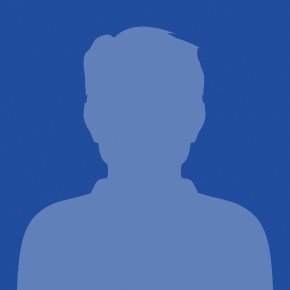 I am nominating an incredible man who puts everyone before himself, even while in agonizing pain. Last year Jaese was diagnosed with a disease called ankylosing spondylitis. This horrible disease is fusing his spine and all fibrous joints solid. His nerves are getting smashed from bones being fused together, his hips have already fused to his spine and there is no cure. He works a minimum of 48 hours a week, usually 60, just to be a provider even though he qualifies for disability with his disease. The only way to slow the progression of his disease is to wipe out his immune system to the point that a cold could kill him. He works constantly and has two little boys looking up to him. He has gotten every piece of furniture through hand me downs and he works so hard and has had a hard life. He could really use something positive and something nice that he doesn't have to stress or work more to pay for. He's the most selfless man I've ever met. He has even given his money to others around him and would give the shirt off his back to those who need it. He could use new couches, his are falling apart, and/or a kitchen table.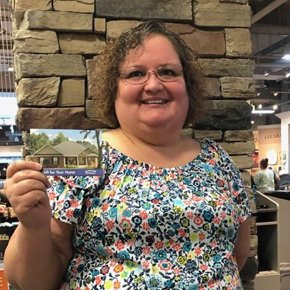 Debra
Nominated by Tina
Orem, UT Store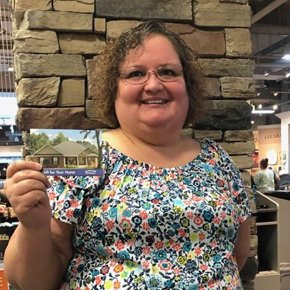 Debra has gone through some tough times. Debra goes out of her way to help others even when she is struggling to take care of herself. Others needs always come before her own needs. She discontinued her schooling and career to care for her disabled veteran husband. Unfortunately, he has abandoned his treatment and she is now left alone to manage everything including their disabled daughter. She has health issues that have been aggravated by recent stress as she figures out how to care for herself and her daughter. She has recently returned to work, but it is difficult due to her health issues. Their refrigerator has gone out but due to the lack of funds she has been depending on the cold weather to keep her food properly cooled in the garage. With the temperatures on the rise they are using cooler bags and switching out ice packs daily so they can keep the necessities. She could use a new refrigerator.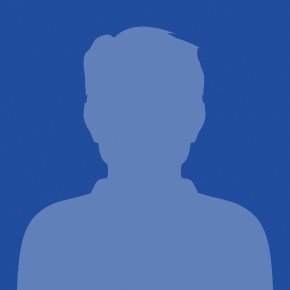 Grant
Nominated by Juan
Delta Shores, CA Store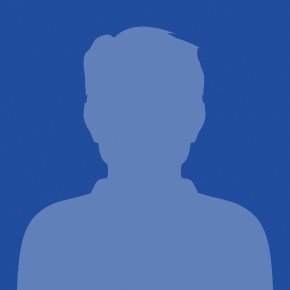 Grant and his sister Grace started a group called " We Give Back". For a few years now they have volunteered to collect items for homeless kids and seniors in need. Grant and Grace are kids themselves and I am very impressed by their big hearts and thoughtful generosity for others. They really are giving back to their community. They could use many items including bedding and twin size mattresses.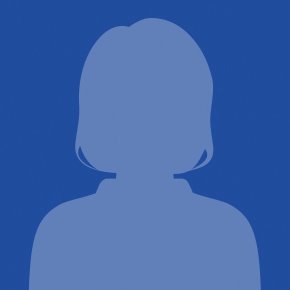 JoAnn
Nominated by Tara
Syracuse, UT Store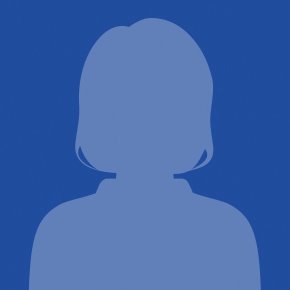 My mom is very giving and caring. She spends her time helping her nine children any way she can. She has tended her grandchildren for the past 22 years. She always offers to clean or run errands for her family or friends when she sees a need. Service is her life motto. She is my inspiration in life. I hope to emulate the love she shows everyone as I know it brings such joy to her life. That being said she has rarely spent money on new furniture or appliances, she's always bought used and helped her children instead.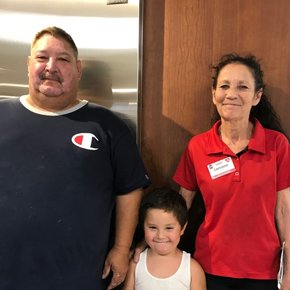 Anthony & Lorraine
Nominated by Ooleanui
Murray, UT Store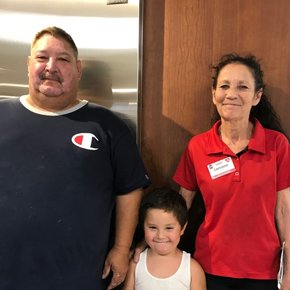 This family took in three of their grandchildren when their mother was unable to provide for them. They are struggling to make ends meet, yet these kids are very well behaved. The oldest, 16 just got his drivers license and loves video games. He doesn't have much time to play since he is on the Kearns High track team and works as many hours as he can for his age. He helps his grandparents out when he can by buying groceries for the house and helping cook dinner on his days off. His younger sister does a lot for them also. She babysits her youngest brother when needed, she cleans the house so her grandparents can come home and rest. It's clear they are getting older and having a hard time keeping up with it all; the bills, the kids, medical issues and still they still work hard to give these kids the life they deserve. The kids maintain good grades and the oldest has picked out the college he plans to attend in a few years. I feel so inspired by the family as a whole as well as individually. They are in need and very humble. Even a $10 gift card is appreciated. I can only imagine how happy they would be with a $1000 gift card to RC Willey. It would be like winning the lottery to them.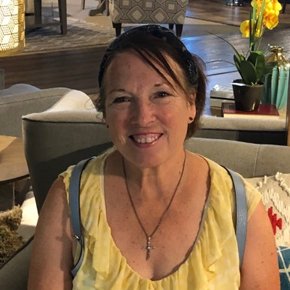 Darlene
Nominated by Bonnie
South Salt Lake, UT Store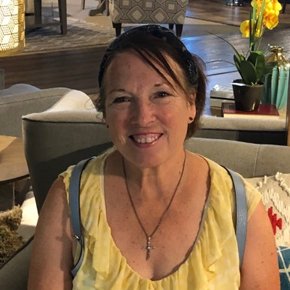 My mom has been my caregiver for the last year while I heal from having Sepsis. I almost died. My mom has already lost two other children and I don't know how she keeps going. She is the strongest person I know and even with all the heartache, she just keeps going. I don't know where I would be without my mom. She does everything for our family and works 4 part-time jobs just to pay bills and to help me since I can't work. I would love to see my mom get something amazing that she deserves. My mom's kitchen is very 1970s and needs to be updated but instead of updating her kitchen she has been helping me pay for things.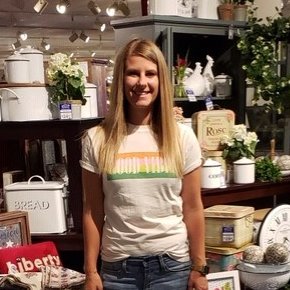 Jessica
Nominated by Ruth
Riverdale, UT Store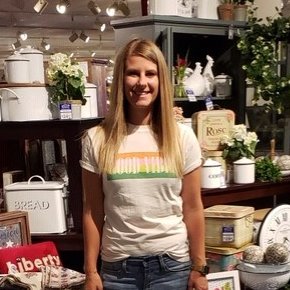 My granddaughter, Jessica, is getting divorced and has two young daughters to support. She is a CSI with Weber County working the night shift so she can care for her girls during the day. She also works a second part-time job to make ends meet. Getting divorced is a traumatic experience for anyone. For a young mother, it can be devastating. Her ex-husband got several items in the divorce, including the couch, TV, and Grill. Any help Jessica can get in replacing these items would be appreciated.
When we were married in 1958, at the time the one and only RC Wiley Store was in Syracuse. We have purchased EVERY piece of furniture and/or appliance at the original or the Riverdale RC Wiley Store. We were always treated with respect by the knowledgeable salespeople. I know Jessica would be treated with the same respect.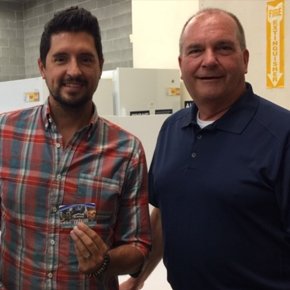 Metro Meals on Wheels
Nominated by Ben
Boise, ID Store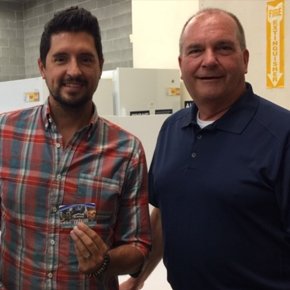 Metro Meals on Wheels serves over 1000 hot meals a week and 700 on weekends to senior citizens in different communities within Ada County. Many seniors receiving meals are homebound and unable to prepare their own meals. For many, these meals provide their only consistent source of daily nourishment.
Meals on Wheels has been operating in the Treasure Valley for over 30 years.
With the growth of the Treasure Valley, Meals on wheels needs more freezer space for their weekend meals as well as the meals they ship out statewide. There is only a small freezer in the Boise office, and there is a need for a designated upright or chest freezer.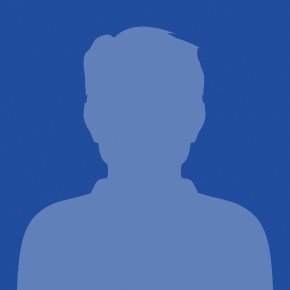 Israel
Nominated by Sonia
Henderson, NV Store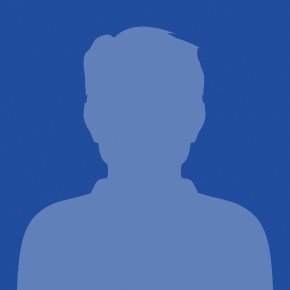 I am nominating my son Israel. My son was shot multiple times in Los Angeles 2 days after the rapper Nicki Russell was shot and killed. My son was a passenger in his friend's car, and when they were at a stop on their way to drop off my son, a man came up and shot my son 6 times. Each bullet passed through him, leaving both entry and exit wounds. The doctor said none of his vital organs were hit, but, two main arteries were struck. My son had traveled from Las Vegas to LA the Saturday before the shooting to take care of some business. Before my son left Las Vegas, he purchased a bedframe online, but he does not have a mattress. When he gets home from the hospital he will need a new mattress so he can rest and recover.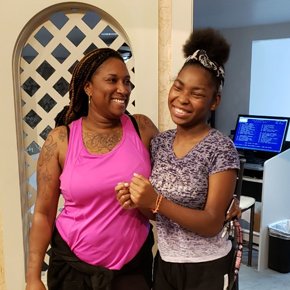 Tamara
Nominated by Lashae
Summerlin, NV Store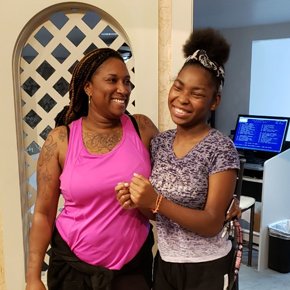 I am nominating my mother because she works hard to take care of us. She is a single mother who has been through a lot. She worked to get her family back when we were placed in foster care. When we moved to Las Vegas we had to stay at the shelter, but we were able to get through it as a family. She works and goes to school, but she still puts us first. She really deserves this. She is our hero.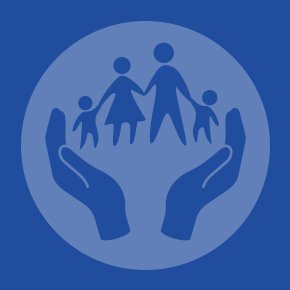 Build a Rescue Kennel/Safe Haven
Nominated by Aiko
Reno, NV Store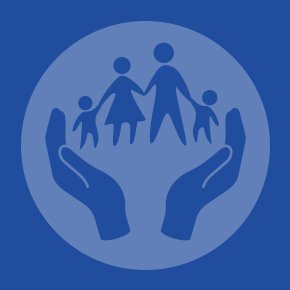 Build A Rescue Kennel, Inc. is a small 501.c3 organization dedicated to the care, socialization, and training of at-risk dogs. Safe Haven Rescue Kennel (Safe Haven) is the Rescue Rehabilitation Center and Sanctuary facility devoted to each dog as an individual, focusing on a peaceful healthy living environment for them. Safe Haven is located in Yerington sitting on an acre with an average of about 23 dogs at any one time with 10 outdoor (30'x30') kennel enclosures and a 10 indoor/outdoor kennel run building with attached caretaker housing.
Our organization's mission is Hope from Despair. Our Focus is the rescue, repair, rehabilitation, education, and re-homing of at-risk dogs. Our Vision endeavors to give a comfortable place for decompressing and healing in a spacious healthy environment. Our Goal is to help the "unadoptable" or hard to place dogs in becoming better dogs than they arrived. All our dogs are treated like cherished family companions and live in a home environment.
Safe Haven is located in a rural area and funding and resources are low. Generous grant support funding has driven the opportunity for our 'Concept-to-Reality' initiative but the budget does not cover many of the incidentals needed for the entire project from inside furnishings to materials for the yard.
The goal is to provide Safe Haven dogs a higher quality of life. We can only hope this grassroots initiative will encourage rescues and community members to look at long-term rescues in a different light and realize how responsibility and action can reflect more positively in their community. Thank you in advance!
For more information about Family Support Center visit their website:
www.safehavenkennel.com Safe Haven Rescue is run by Build a Rescue Kennel EIN 26-1759463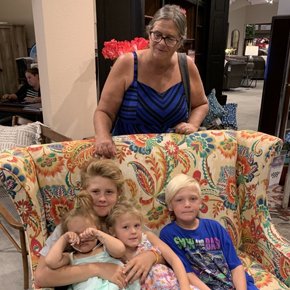 Becki
Nominated by Cindy
Rocklin, CA Store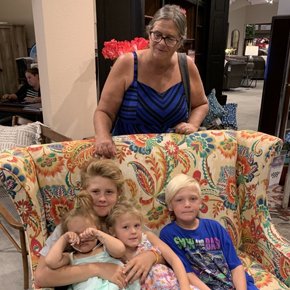 Becki is my widowed cousin. Last year she finalized the legal adoption of her 4 grandchildren because their mother, her daughter, is not in a position to care for them. The children range in age from 2 to 12 years old. Becki will be moving to Rocklin from Florida next month so the children can be around family and Becki can get support raising them. She will be leaving all of her belongings in Florida to move in with a family member here in Rocklin until she can get a place of her own. Becki could really use 5 beds, couch(es), and a kitchen table.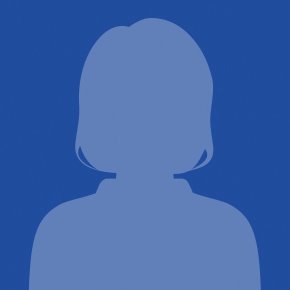 Kris
Nominated by Bethany
Online Submission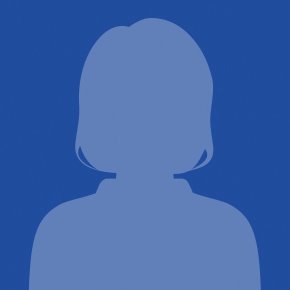 I have known Kris for 11 years and I'm in awe of her strength and compassion for others. She has a wonderful husband, two sons, a daughter in law and a grand baby girl. My precious friend Kris is a fantastic woman who has used her trials to inspire everyone around her. Kris had eye cancer as a baby. The treatments saved her life as a baby, but those treatments would go on to take her eye sight. Now she is completely blind. Because of her surgeries, treatments and illnesses, she is easily susceptible to infection. She has survived meningitis twice. She has used her difficulties and incredible sense of humor to speak in all kinds of settings including schools, youth groups and businesses. She is a true inspiration to others. She will have an audience laughing and crying in two sentences. Recently she was diagnosed with eye cancer...again. She recently had major surgery to remove her eye socket, lymph nodes in the side of her neck and an area in her nasal pharynx. I want her to find a way to be as comfortable as possible as she continues to recover. The family is always strapped with medical bills. It would be amazing for them to be able to purchase things for her comfort without the looming medical bills in the back of their minds. She could use a comfortable mattress with an adjustable base. Maybe some bamboo sheets or a recliner.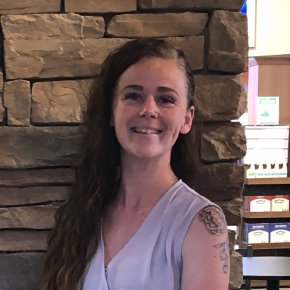 Heidi
Nominated by Bethany and Kent
Orem, UT Store
Heidi is a young single mother of four. Two of her children have disabilities. Her second oldest has autism and her youngest was born with a birth defect. Having an Autistic child is never easy but having a child born with birth defects compounds that difficulty even more. Her youngest child's liver and bowels were outside of his body when he was born, along with heart and urology issues, developmental delay and failure to thrive. Her youngest has had multiple major surgeries and weekly doctor appointments. She not only cares for her children alone but works a full-time job and plans on furthering her education to provide a better life for her children. She is always trying to help others despite her own struggles. When she sees a need, she fills it. Heidi is the definition of inspiration. I have never met a single mom more deserving than Heidi.
Heidi is in need of kitchen supplies. She is using 1 pan to cook with each night. She could use a table, specifically something with easy access to get in and out. Her youngest child is in need of a high chair that he can grow with.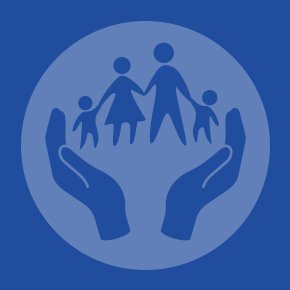 Isabelle Elementary School
Nominated by Nancy
Delta Shores, CA Store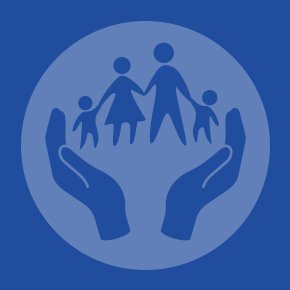 Isabelle Jackson Elementary School is a title one school with almost 85% of the students on free and reduced lunch. There is no money in the current budget to provide anything non-essential for the teachers. They do not have a staff room where they can relax. It is in the same condition it has been since the school was built in 1985. The current staff room is not only a workspace for parents and other staff, but it also serves as the staff lunchroom. The teachers are so caring and hard-working. They deserve a relaxing environment where they can feel comfortable and decompress while serving our Title 1 students and families. Giving the staff at Isabelle Jackson Elementary School a TV and Music sound system would bring great joy and relaxation to the many exemplary people who do so much to serve our community.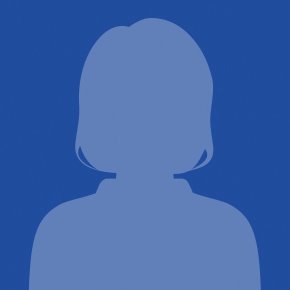 Natalie
Nominated by Alexis
Online Submission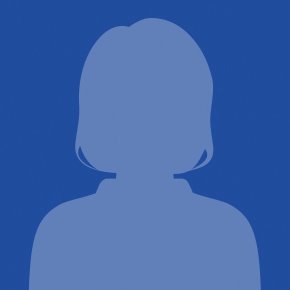 Natalie is a single mother of three. She has two jobs, goes to college and is raising her children. She is living in an apartment complex in West Jordan. She has put off getting a couch for 5 months now because she has other bills that take priority.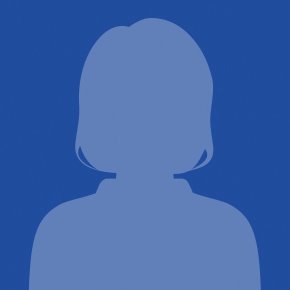 Gwen
Nominated by Becky
Syracuse, UT Store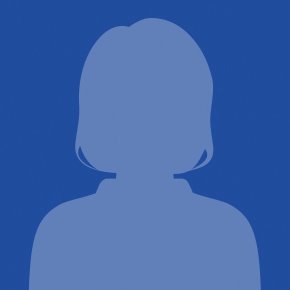 I nominated my Mother. She is the most caring and giving person you will ever meet. She will do anything for anyone. She is on disability and a very fixed income. She never buys anything for herself. She will only buy things she absolutely needs. he will sacrifice things for others. She is letting my family live with her because we have 5 kids with disabilities and she helping me out. She could use a new bed/ bedroom furniture. New couches for her front room or new carpet. She really deserves it.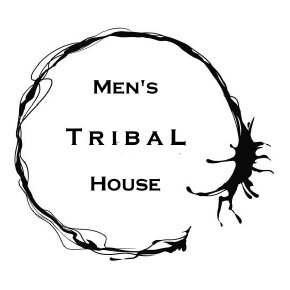 Men's Tribal House
Nominated by Stuart
Murray, UT Store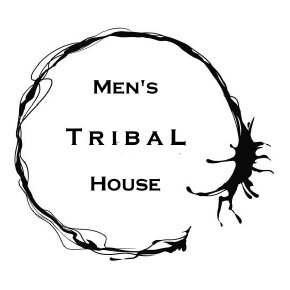 "Men's Tribal House, Inc." is a new need driven, Utah non-profit 501C3 located in Midvale. They provide housing for military veterans who are disabled or who are in recovery from PTSD or SUD (substance use disorder). They provide long-term housing in a positive, supportive, sober environment for these amazing men. Our goal is to help prevent suicide and opioid over dose deaths among men here in Utah.
For over a year and a half that I have known Shane Ericksen, President of Men's Tribal House, he has extended his kindness to myself and others in so many ways. Helping those who are or have been going through hard times to include, but not limited to homelessness, money, friendship and support, I am an example of his kindness. In 2017 I was homeless. I had no money, no food, no way to pay for a phone. I was in a bargain store, counting pennies to pay for a drink and the cashier refused my money because she didn't want all the pennies in her till. Behind me was Shane, who reached into his pocket, opened his wallet, and placed a $5 bill on the counter. He wanted nothing in return for it. Long story short, Shane has befriended me, he has given me a place to live during the cold winters, food to eat when I was hungry and money when I needed it, and he wanted nothing in return.
Just imagine how much Shane could do with the kindness RC Willey is offering should he receive this donation. Men's Tribal House is bringing awareness to the problems veterans face and we would love to be considered for this donation as it will help us grow and reach the needs of our vets.
Needs: Couches, love seats, coffee tables, recliners, beds, TV's, entertainment centers, vacuums, microwaves, bookcases, lamps, sofa tables, ping pong table, air hockey table or foosball table for the men to enjoy.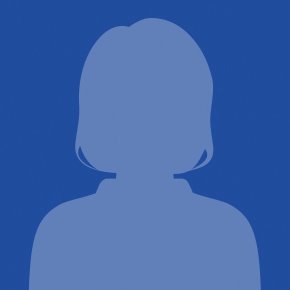 Gabrielle
Nominated by Cindy
South Salt Lake, UT Store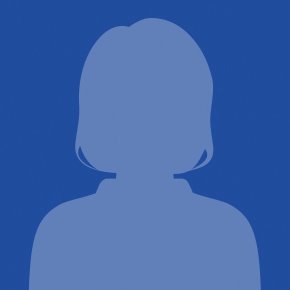 Gabrielle (who goes by Gabu) is the most humble person I have ever met. She is very active in her community and strives to help people around the world find happiness and comfort. She is very selfless and always puts the interest of others before her own. In the time I've known her, she has always lived a simple life, yet she never complains. Again, her interest is in helping others and teaching them things that will help then in their personal, family, education, occupation and lives.
I recently got a fabulous new bed from RC Willey, and had Gabu over to try it out. She was so happy and mentioned that she had never had a new bed and was so happy that I got to enjoy one. She really needs one, she was sleeping on the floor for a long while, and just recently was able to acquire a hand-me down bed.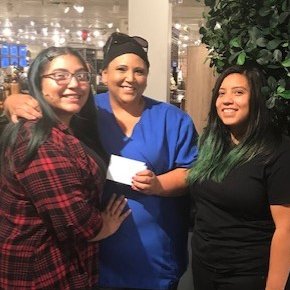 JoAnn
Nominated by Trisha
Riverdale, UT Store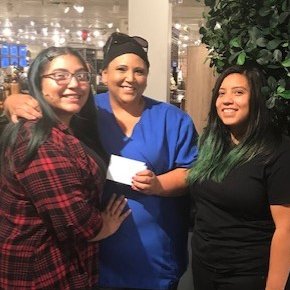 JoAnn has been a single mom to her 4 children for their entire lives. She has been the sole provider and at times she has worked 3 jobs to provide for her family. She has sacrificed her own needs for those of her children and has often
struggled to provide everything they need. Every other year or so, when she gets her tax refund, she purchases used furniture that she finds online. These are never great quality and don't last very long, but it's all that she can afford. I don't know anyone more deserving of a nice set of furniture that will last her for years to come.
I know she could use living room furniture/couch, loveseat and coffee tables.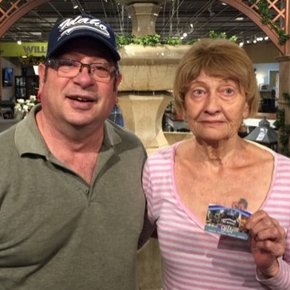 Karyn
Nominated by Robert
Boise, ID Store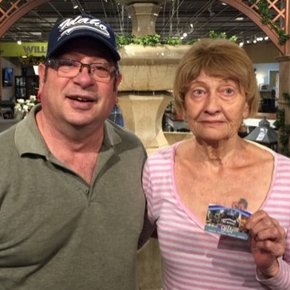 Karyn is my elderly neighbor and she really needs new items in her home. Many of her household items were stolen and her son recently died so she lives alone now. Karyn is in her 70's but still has to work as Social Security is not sufficient to live on. We help her with food and yard work, but it would be nice to send her shopping at RC Willey. She works nights at nursing homes, but could use some help and care herself. She is always looking out for stray animals, feeding them and finding them good homes. It would be nice if RC Willey could do something for her as she is always so giving to others yet has so little. Please consider choosing Karyn. Out of all the people I know in Boise, Karyn is most deserving of a little extra help, and the last one to think she deserves it, though she has such a caring and giving heart.
I know she could use a new mattress or bedroom set and some small kitchen appliances.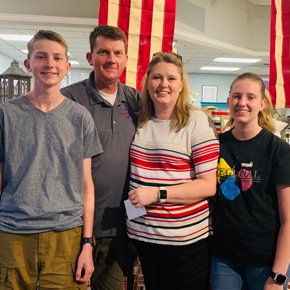 Jonathan & Sanna
Nominated by Debbie
Henderson, NV Store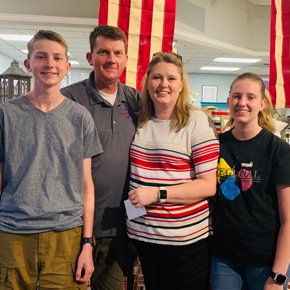 Their whole house went down in a fire. They got out with the clothes on their backs and their 3 children. They are rebuilding but it is slow going. Their kitchen is almost done. However, they still ned help with the bedrooms, living room, and dining room. They are customers of RC Willey and they are very positive and nice people. I felt they deserve any help we could give them. They could use a long list of items from RC Willey.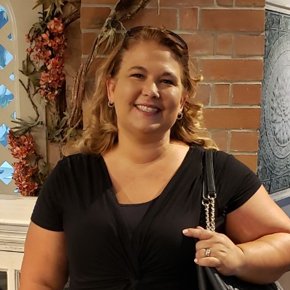 Doral Academy Cactus
Nominated by Vanessa
Summerlin, NV Store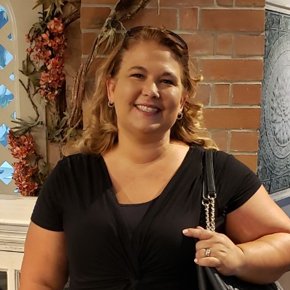 Doral Academy Cactus is a great public charter school that is providing the much-needed arts programs that are missing from the education systems. Their teachers give so much and are in great need of more book cases or a makeover for their teachers' lounge.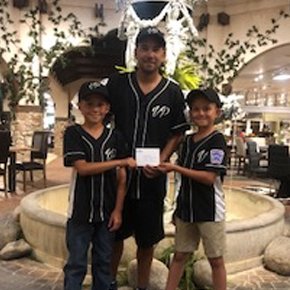 Valley Providence Little League
Nominated by Desiree
Reno, NV Store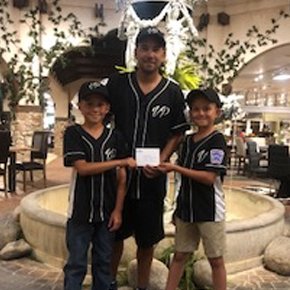 This organization is a local little league field in a low-income area. Many of these children only have this sport option. It's close to their home and school so it's easy to attend practices and games. The league depends wholly on their snack bar and the kindness of donors. Recently they have experienced hardship and have had to close down because of flooding. They have rallied the community to come to their aide. We hope we can improve the fields for this season and many to come. Especially for ADA compliance.
The Little League field snack bar is their only source of income in a low socio-economic area. New appliances or any other help would keep this little league stay alive and continue serving our kids. Thank you for your consideration.
They are currently raising money to repair their deeply damaged fields from excessive rain and flooding. Many news stories show what's happening. https://mynews4.com/news/local/washoe-county-shut-down-lemmon-valley-baseball-fields-over-safety-concerns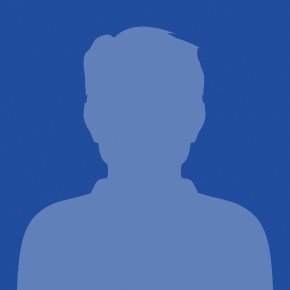 Mark
Nominated by Justin
Rocklin, CA Store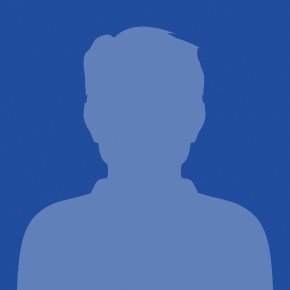 I'm nominating my father. He has worked tirelessly for everyone but himself, consistently, for the past 34 years. He developed a disabling autoimmune disorder a few years ago and has had to retire on disability for a meager fraction of his pay. He has never been wealthy, but willingly worked countless long-hour shifts to feed our family. Now my mother works to pay the bills, including nonstop medical bills. She had two jobs but was let go from one due to production costs. They deserve any break they can get.
My parents will never be able to afford new furniture. Specifically, they could use a new couch. My dad's condition makes it almost impossible to get comfortable. A new couch with proper support would make all the difference. Their couches are about 15 - 18 years old, and are well worn, especially because they love to have the family over to visit. About the only thing that brings them joy these days is having their kids and grandkids around.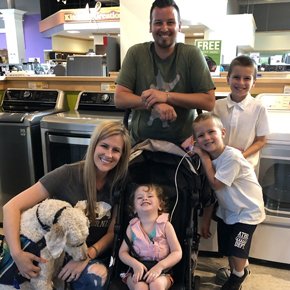 Steve & Nicole
Nominated by Jenny
Draper, UT Store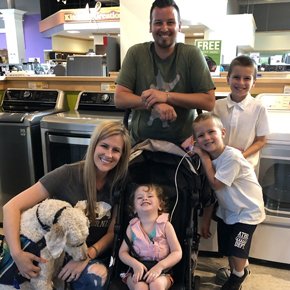 I am nominating my baby sister Nicole and her husband Steve. However we are all grown up with children of our own but I would do anything for her as her older sister to make life easier on her. Steve and Nicole have 3 children and when their youngest Ryann was born she was only a few months when they learned she was diagnosed with DRAVET SYNDROME. She is now almost 3 and she is pure light!! She has up to 100 atonic seizures a day and it is heartbreaking to watch this feeling so helpless. She is fed through a line in her stomach. I know they could not only need this for their most basic household chore (washing clothes) they have an old set that is constantly tearing little holes in their clothes and needing to be run twice to even have them clean. I know they can't afford a set but couldn't think of a more deserving family that I KNOW would be beyond grateful. This family is always doing good for others and would love to see them catch a happy break!! Anyone who meets Ry-Ry instantly feels her love and falls in love with her! Thank you for taking time to read this.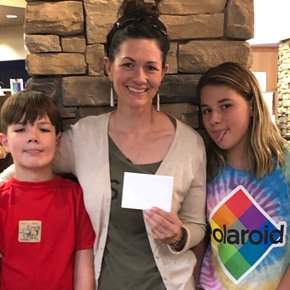 Sara
Nominated by Matthew
Orem, UT Store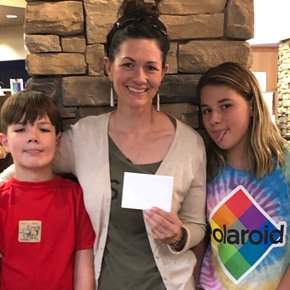 My older sister, Sara, is an inspiring person who works hard to provide for her 3 children in-spite of the difficulties she has had to face in the past 10 years. After being a stay-at-home mother for 12 years with her 3 young children, Sara's husband divorced her and she began a new chapter in her life. She moved back to Utah with her kids and went back to school after 15 years to obtain her master's degree, while also holding a part-time job and raising her 3 children. I don't know how she made it through each day juggling all those responsibilities on her own. She is resilient and dedicated to her kids and always puts their needs first. Sara is an example of somebody who is overcoming her challenges to make her kids and community stronger. I am constantly amazed at how hard she works. I help when I can and wish I could help more financially. I know she would be grateful for any help you can provide in creating a safe, comfortable home for herself and her kids. Thank you!
Sara could use any of the following items: 1) Washer/dryer; 2) Expandable dining room table and chairs; 3) Sofa and ottoman; 4) Queen-size bed frame and/or mattress; 6) Large area rug; 5) Flat-screen television;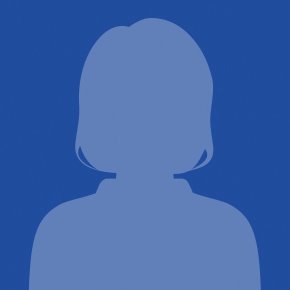 Miguel & Carlota
Nominated by Veronica
Delta Shores, CA Store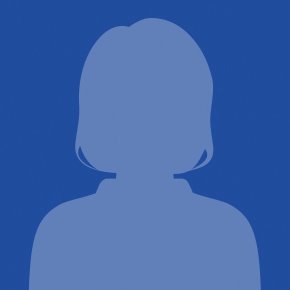 I would like to nominate my parents because they have always helped me and my family. There is nothing they wouldn't do for us. My mom took care of my sons when they were little so I could work. She is always making sure we are ok. My dad worked for more than 30 years out in the fields & that company was sold to a new owner. He was then hired & only worked for them for a little over a year when they decided to terminate him. They didn't give a real reason & he felt betrayed. After giving his whole life to his job, he was sad to leave the countryside he called home for more than half his life. He hasn't really adjusted to the city & since he's older, it has been hard to try to keep busy. We try to encourage him, but we know how hard it's been for them to get used to this new life. They really need some furniture to make their house a home. There is nothing I would like to see more than for them to win! My parents could use a sofa, dining table, coffee table, end tables. Please consider choosing my parents & we would be forever grateful. Thank you!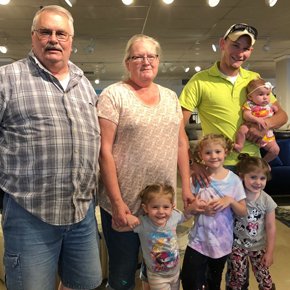 Gregory
Nominated by Sheryl
Syracuse, UT Store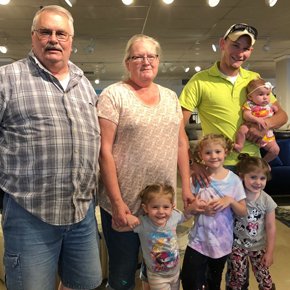 My son who is 23 is a wonderful single father of who loves his daughters very much. After getting custody of the girls he had to move in with us. Greg graduated from high school with a daughter borne just days before so he was a teen parent. He has worked from that day forward to support his family. Now he holds 2 jobs just to make ends meet. He's a very hard-working man. He will help anyone who needs help.
He could use Living room furniture and his own TV to share with his daughters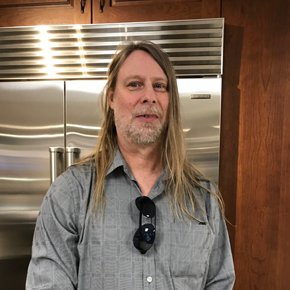 Russell
Nominated by Michael
Murray, UT Store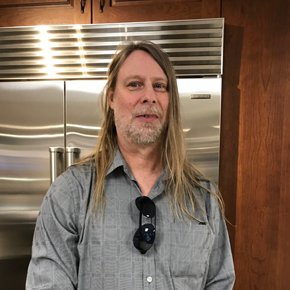 A single father of three, youngest lives at home. Their home burned with $100,000 worth of damage and everything in the home was a loss. The insurance company is only covering partial value of the furniture and appliances. He does not have the funds to cover the loss and anything would help.
Needs: Furniture and appliances.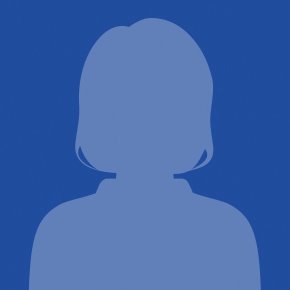 Laura
Nominated by Oliver
South Salt Lake, UT Store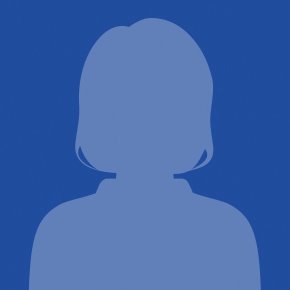 My Mom has never had a new couch. She is a single mom and has done everything for me and my sister including working 2 jobs to make sure we have everything we need. I am moving out to my own place and she is even giving me her couch so I have some furniture for my first place. She and my sister are also moving, but they don't even have a couch. She is looking for another used couch, but she deserves a brand new one! Please choose my mom for one of your winners. She deserves it more than anyone I know.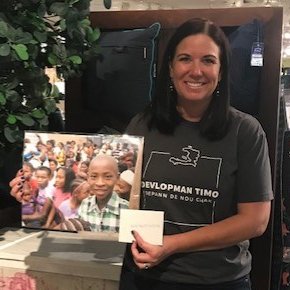 Haiti Health Initiative
Nominated by Summer
Riverdale, UT Store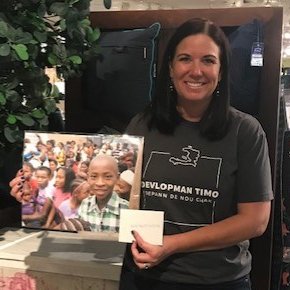 Haiti Health Initiative is a small non-profit organization made up of local volunteers who work to improve nutrition, education, agricultural endeavors, provide medical and dental care and access to clean water in rural Haiti. We are currently raising funds to build an elementary school.
We are looking for items we can use to promote monetary donations to build the school. We will host a silent auction and raffle at our event. We are also looking for items that could benefit the school directly.
Possible items: Projector/screen, laptop for the school. Anything that might be good as an auction item or raffle prize for our school fundraising gala - ipad, TV, home speaker system, grill etc,
Thank you for considering donating to this worthy cause!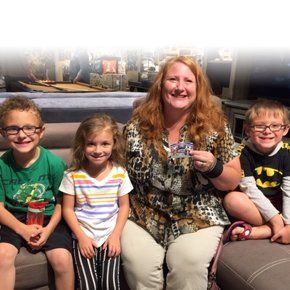 Tami
Nominated by Katie
Boise, ID Store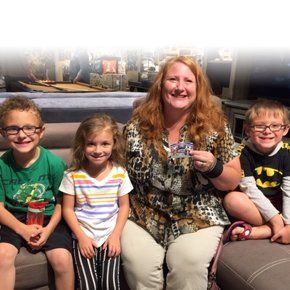 Earlier this year Tami's husband, Curtis died of a sudden heart attack and organ failure leaving behind his wife and 6 year old triplets. Tami and Curtis went to great lengths bringing their children into the world. Tami even had to endure 6 months of bed rest. Their family has no immediate needs, but without Curtis there will be worry if something comes up. Anything that may ease the burden would be great. There is a long road ahead for her and her kids.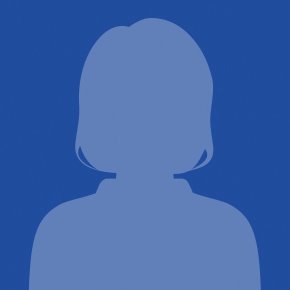 Charmaine
Nominated by Johnnie
Henderson, NV Store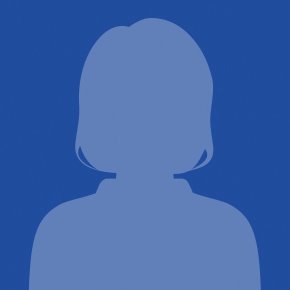 Charmaine recently lost her only child to a drunk driver and she has been volunteering weekly working with addicts and alcoholics to get them off drugs and alcohol. Charmaine would benefit from a desk and chair to help her stay organized. I know she will be appreciative of the kindness.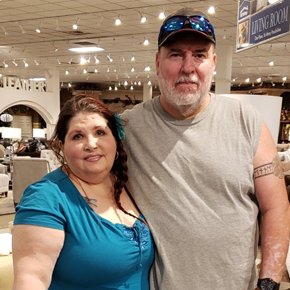 Terrance
Nominated by Michelle
Summerlin, NV Store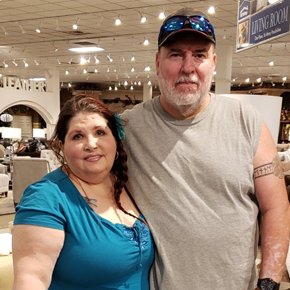 Terry is my husband and literally my lifesaver. Six years ago, I was a staff accountant in a casino. Then all of a sudden, I was in and out of the hospital. Now after 80 hospital stays, numerous life-threatening infections, and more doctors than I care to count I'm finally on the road to recovery. Without my husband Terry, I would not be here to write this. He has cooked, cleaned, tended to ALL of my needs for years. He has done all of this while working a full-time job. He has never had one com paint. We have been underwater financially since I stopped working. Our furniture is falling apart. We spend every day in our bed because the living room furniture has been broken for a while. This would help tremendously. Thanking you in advance for your consideration.
We are in need of a reclining sofa. It needs to be a power sofa because my husband has only one knee and I am severely disabled. I've been in a wheelchair for the last 6 years. I walk very little. Terry walks but with a limp. He is 6'3" and I am 5'2".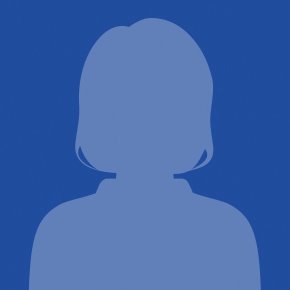 Bernadine
Nominated by Samuel
Reno, NV Store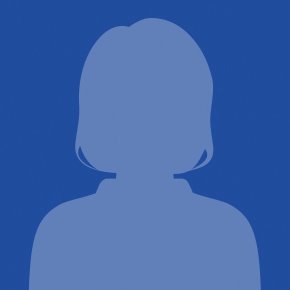 Bernadine struggles to provide for her family. They have many second-hand items in their home. They need something new that makes a house a real home. She deserves to be comfortable at home and happy. She has five children and grandchildren and provides for them all the best she can. She's an awesome person and doesn't ask for much or expect anything from others.
She could use a couch to sit or sleep on in living room. And a bedframe so the mattress isn't on the ground. A new mattress too.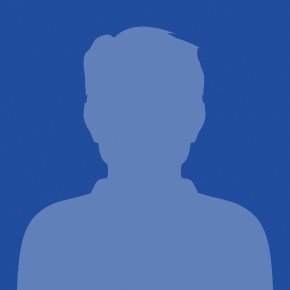 John
Nominated by Carol
Rocklin, CA Store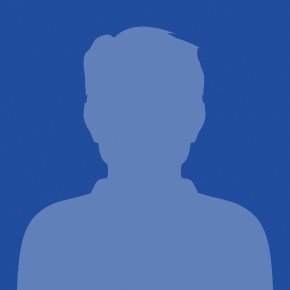 We are nominating our grandson John. He is struggling putting himself through school at Sierra College, working two jobs and paying for his own living without any aide or grants. He is a great guy with high goals! Would love for him to win and have some good luck come his way.
He needs desperately a new mattress. His current mattress sags/soft and he is not getting the rest he needs for his schooling and 7 days a week working.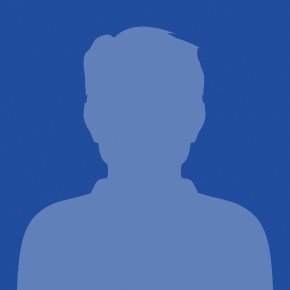 Jeremy
Nominated by Halle and Brynna
Draper, UT Store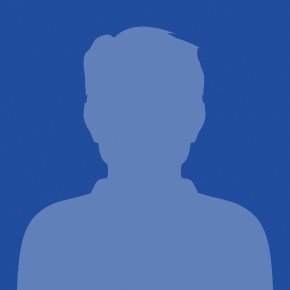 Jeremy is a single father of 3 boys. One of his boys, Alex, suffer from Cerebral Palsy. When Jeremy is not with his boys he is always volunteering in the community. From tennis to basketball, to soccer, to other city events, Jeremy is always there helping kids and the community.
Jeremy has coached over 100 teams and has served on the city art council. He makes a great difference in our community.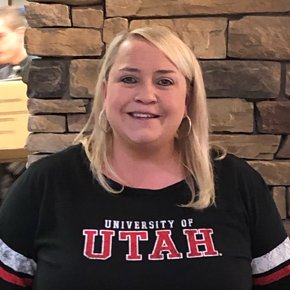 Becca
Nominated by LeAnn
Orem, UT Store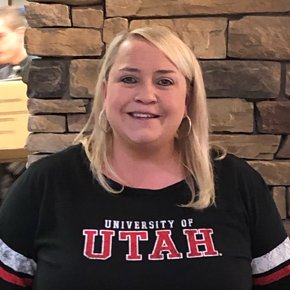 My sister Becca would be so deserving of this award. She has been through a lot the last couple of years including our dad passing away, her husband of 12 years suddenly divorcing her along with health issues resulting in a disability. Now she can't work because of her health. She is such a good and giving person that she deserves something nice in return! She would be so excited to have something new!
She could use a new mattress set. She was just diagnosed with pulmonary hypertension which is rare. It is basically high blood pressure in your longhand makes your heart work harder and has resulted in blood clots in her lungs and has caused sleep apnea. Her mattress is so old & small, she doesn't get good sleep which she really needs.
I would love to see her be able to get the new mattress and not have to sleep on a hand me down mattress. I really hope you will consider her as one of the winners. Thank you so much for being so generous in helping people that could use some help!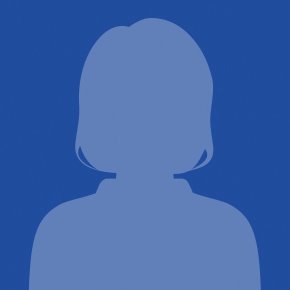 Joanie
Nominated by Rico
Delta Shores, CA Store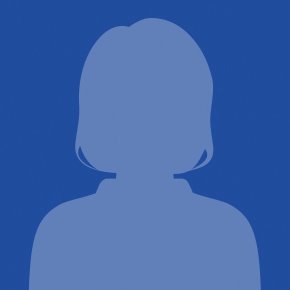 My mom has raised me alone for the past 15 yrs. She has been able to keep the house we live in but has not been able to afford any improvements. She turns 60 this year and is afraid she might have to retire in next few years - all house things are 24 years old and she is worried about things breaking and not being able to replace them.
It would be a blessing to help update a few areas in the home and so she can stop worrying. It would lift a burden off her shoulders.
She could use flooring and kitchen appliances.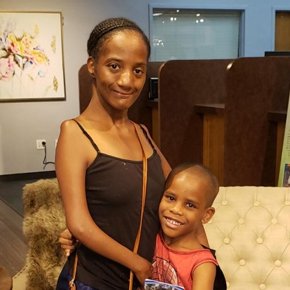 Regail
Nominated by Magnolia
Summerlin, NV Store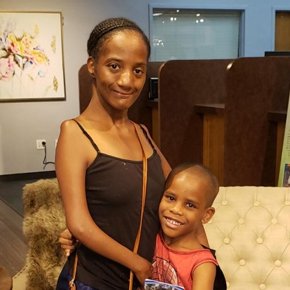 Hello, I would like to know if your company can assist a young mother with getting a bed for her growing 5 year old boy. She is an amazing mother but has a disability which prevents her from working. He's smart, and a good boy. He's also growing so fast that the little bed he has is too small. Please let me know if you can assist. Thanks for your time.