Exciting New Styles
Fabric, leather, wood, and metal.
You need furniture that's unique and fresh, just like you and your style. Discover pieces with extraordinary appeal, whether you go for wood and leather, metal and fabric, or a different combination that's all your own. Modern: Our Modern collection is all about furniture that's sleek, minimalist, and practical. These pieces fit seamlessly into your home and your lifestyle. Mid-Century: Are you looking for clean lines, gentle curves, and a variety of materials and textures? Mid-Century might be the style for you. Industrial: Play with materials and leave the structural elements out in the open with our Industrial pieces. Being chic and rustic at the same time has never been so easy.
Living Room
We have the furniture your living room needs, whether you're looking for a sofa, coffee table, recliner, or entertainment center. And we have those pieces in various colors and materials. Add a bold touch of color with a deep red chair, or keep it cool with dark blue. It's your choice!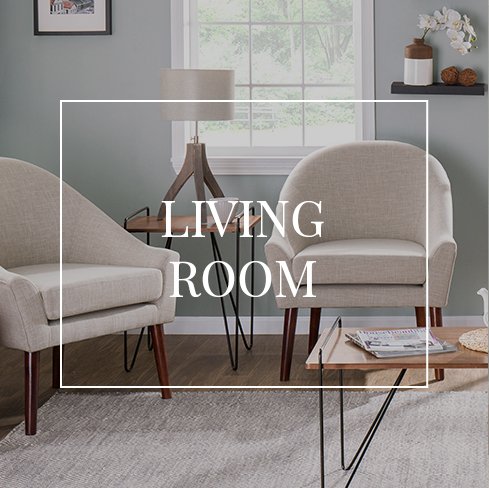 Home Office
With our home office furniture collection, you'll find the perfect desk, office chair, bookcase, and storage options for a home office that's comfortable, stylish, and functional. With our modern designs, color options, and variety of materials, your home office will be anything but boring.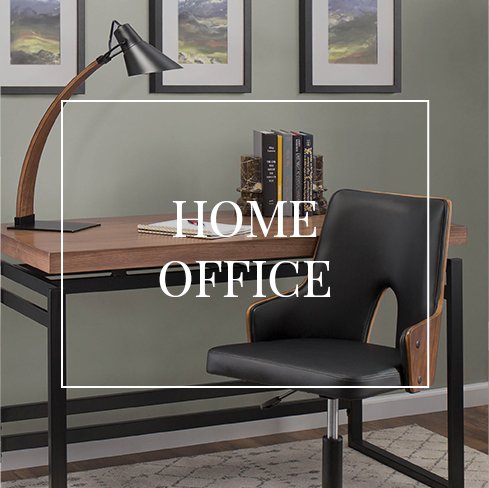 Kitchen & Dining
With our kitchen furniture, you can make your kitchen modern, functional, and welcoming. Plus, make your dining room a space where you and your friends love to gather for a good meal and good company. We have furniture options for both large and small spaces – so find what fits you.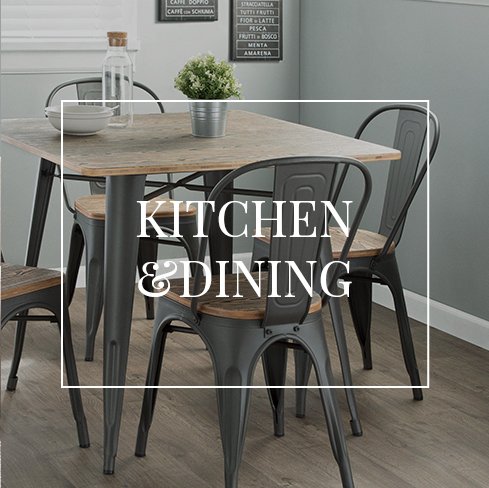 Color and style
Forget neutrals – or don't. Whether deep red, sky blue, or slate gray is more your taste, we have what you need. Brighten up your living room with a canary yellow chair, or keep it cool and coordinated with a light taupe. Whatever your color preferences, we have something suited to you. Take a look at our color options to see which one is the best match for your style and space.
And color isn't the only place we have options. Choose a sleek, modern style that fits your space and your preferences – with lots of choices in materials and textures. If "modern" conjures up images of boring designs and boxy styles, you're in for a pleasant surprise. Our pieces are sleek, functional, and comfortable in a way that enhances your space and complements your existing furniture. For style that's unique and simple, there is no better place to look.
Love your space
When you think about it, you spend a lot of time with your furniture. Your living room is where you kick up your feet and watch some TV after work, and it's where you bring your guests to create great memories. Your home office is your peaceful, quiet place for quality thinking and working. Your kitchen and dining room are where you create and enjoy your meals – which can be one of the best parts of the day. So no matter what room you're furnishing, we're here to help. With our modern designs, fun textures, and sleek styles, you're sure to find something you love.