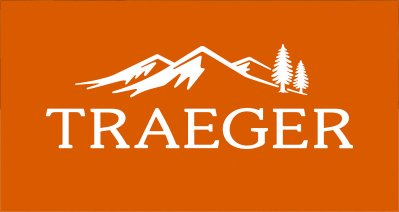 Traeger — Leading the Way in Taste, Versatility, Ease of Use, Consistency & Community.
Take outdoor cooking from mere sustenance to an experience with Traeger Grills. Even if you are new to wood-fired grills, you can rest assured that Traeger is not. In fact, Traeger invented the first wood-fired grill over 30 years ago in Mt. Angel, Oregon. Since then, they have been improving upon their products for unmatched cooking potential. Whether you are a grilling newbie or a pro, Traeger Grills from RC Willey are the ultimate in wood-fired flavor, consistently perfect results, and unrivaled versatility.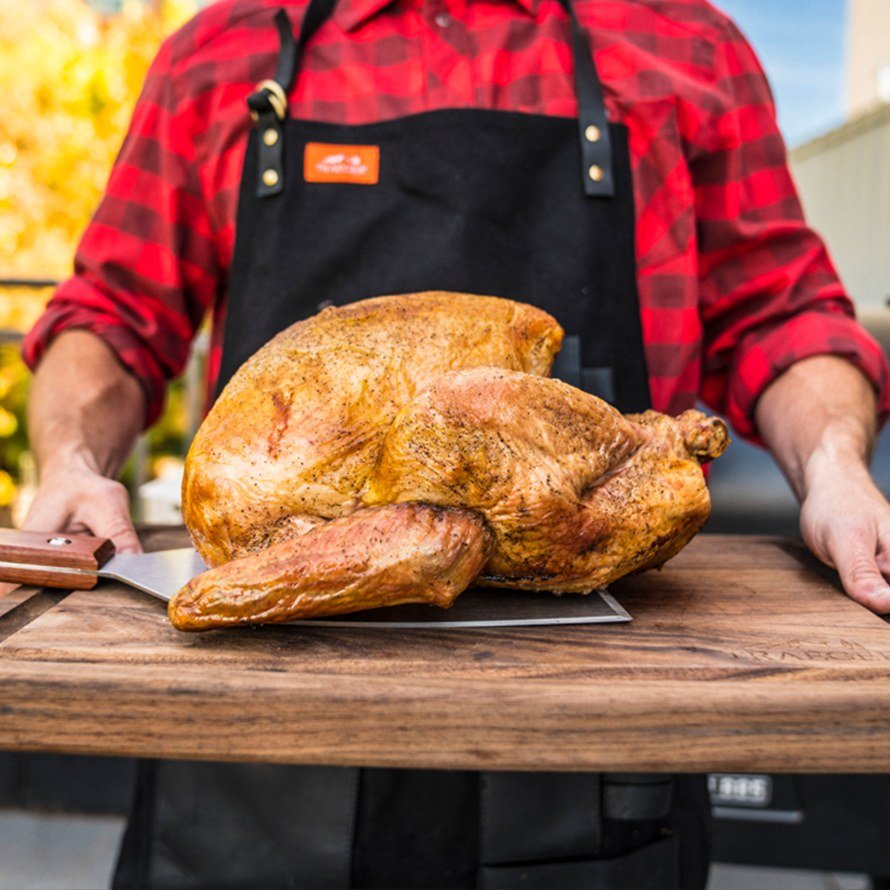 Unbelievable Flavor
If you're ready to make your best recipes taste even better, then you need to try wood-fired flavor with a Traeger Grill.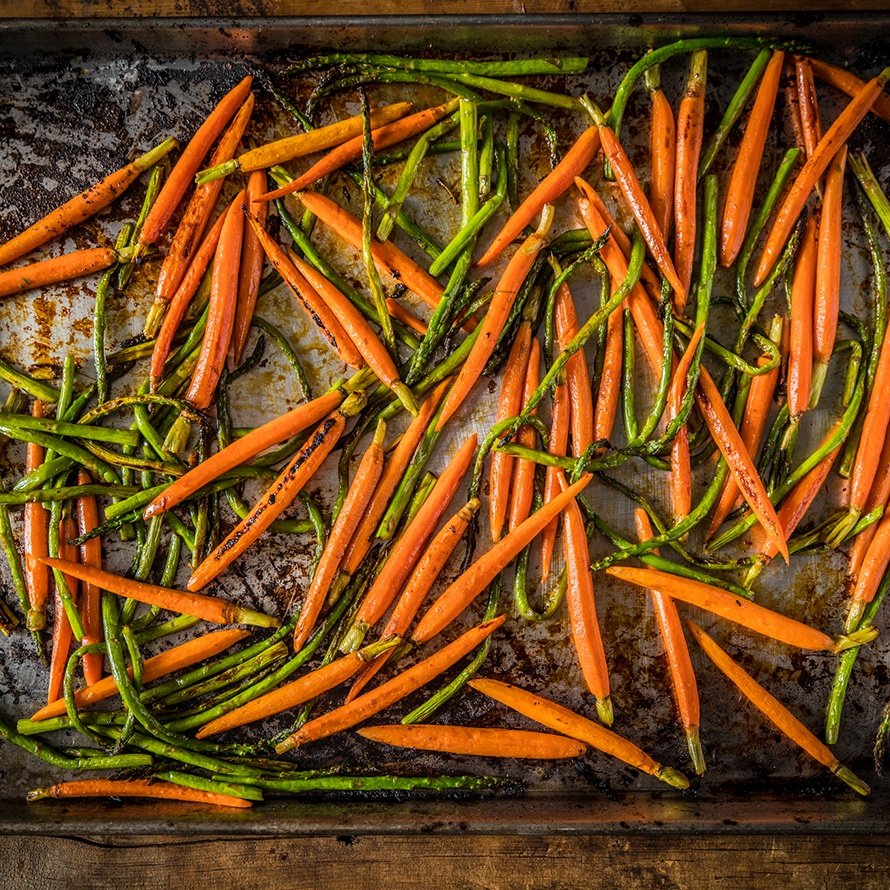 Healthy & Delicious
Forget deep-fried foods with bucket loads of oil—choose a Traeger wood-fired grill for an option that's healthy, delicious, and versatile.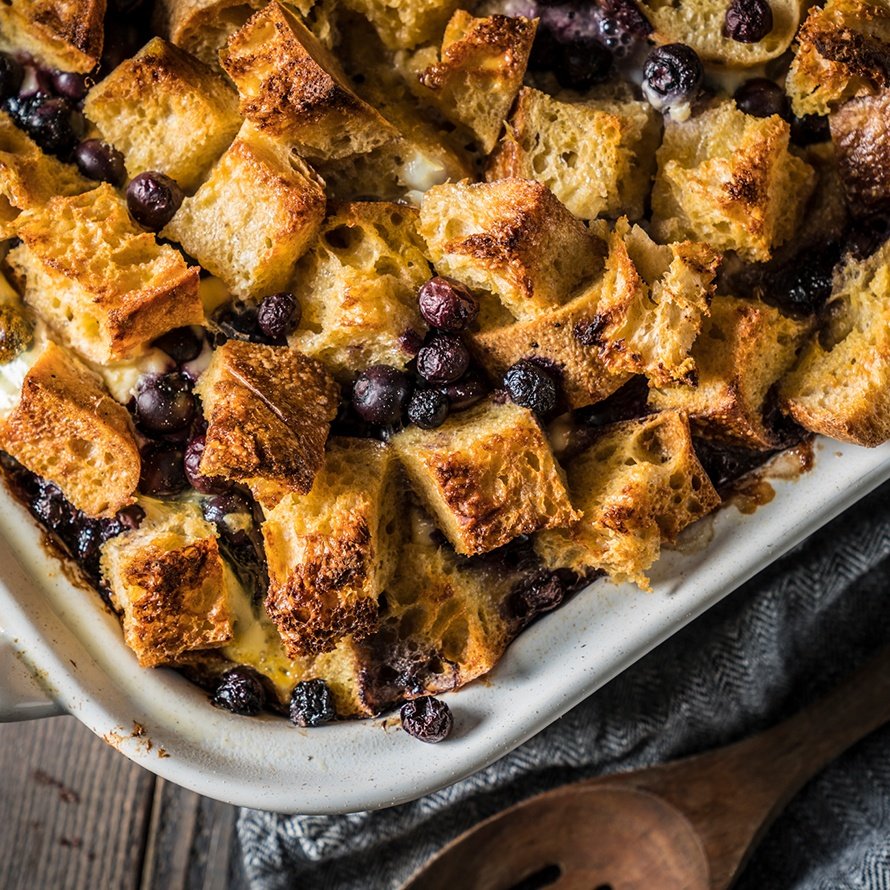 Desserts
Traeger Grills aren't just for meats. Make delectable desserts like pies, cobblers and crisps, cookies, and brownies.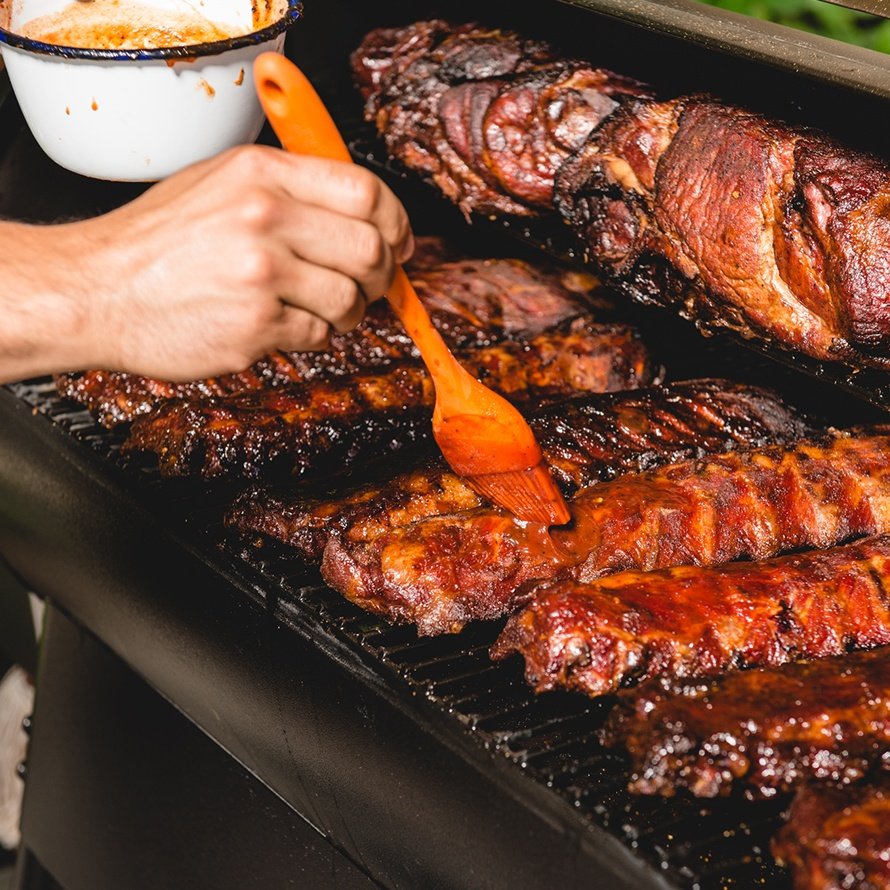 Grilling & Smoking
Don't choose between a grill and a smoker. Get yourself one that can do both (with incredible flavor, too): a Traeger.
Versatility
Grills aren't just for grilling anymore. Traeger Grills can grill, bake, smoke, roast, braise, and BBQ. Talk about all-in-one!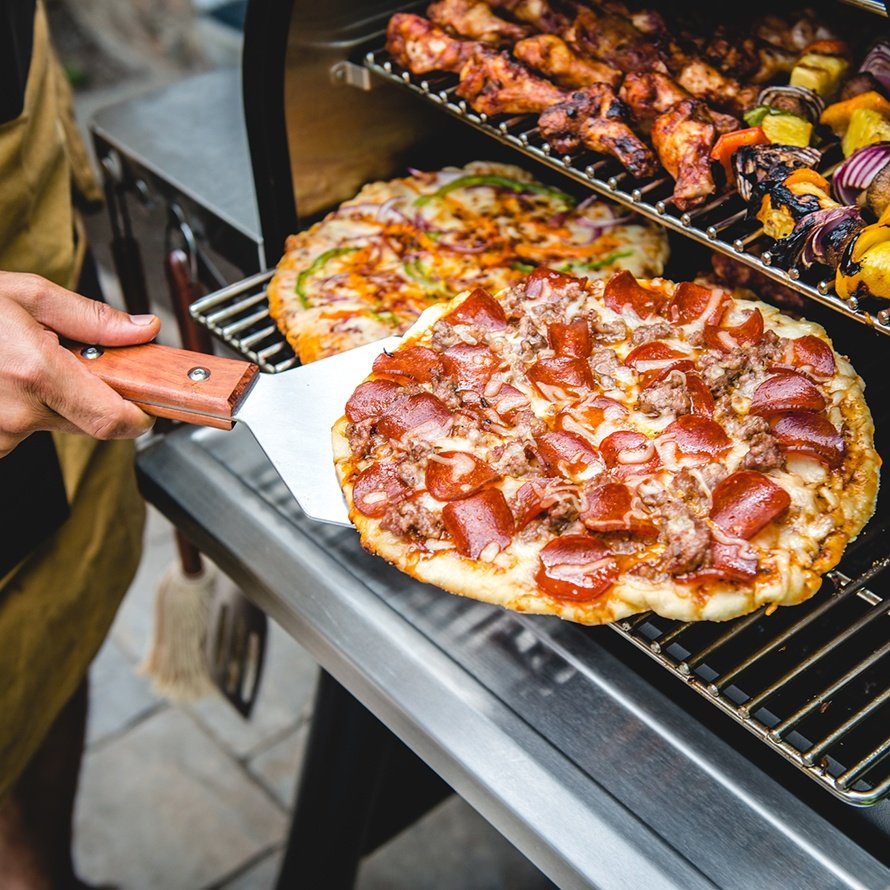 Wood-Fired Pizza
Believe us—you'll never go back to oven-baked pizza once you try a crisp, fresh, and flavorful wood-fired pizza on a Traeger from RC Willey.
The Wood-Fired Difference.
Wood-fired grills aren't the same as gas or charcoal grills—and that's a great thing. Traeger premium wood pellets are made from 100% natural, cooking-quality hardwood. These pure wood pellets help you achieve the perfect burn for optimal wood-fired flavor. Traeger offers a full lineup of versatile, premium wood-fired grills so you can find the one that best fits you and your grilling aspirations.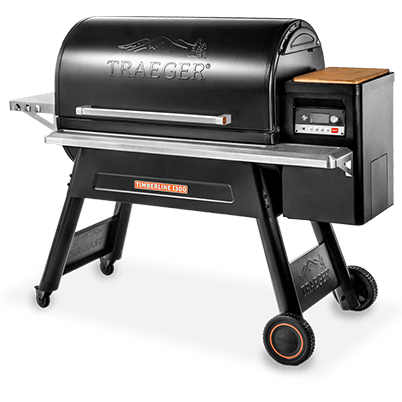 Timberline Series
If you're ready to expand your horizons in outdoor cooking, the Timberline from RC Willey is for you. The Timberline, Traeger's premier grill, offers you the ultimate grilling experience with three tiers of grates, fully insulated construction, and premium touches like a stainless steel front shelf.
Let's Cook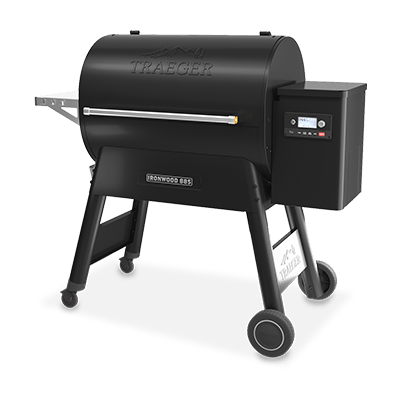 Ironwood Series
The Ironwood from RC Willey is the grill for those who are always seeking an upgrade. Loaded with upgraded features, the Ironwood is designed to help you deliver superior flavor with increased versatility. For starters, you'll have access to WiFIRE Technology to monitor and adjust your grill remotely.
Let's Cook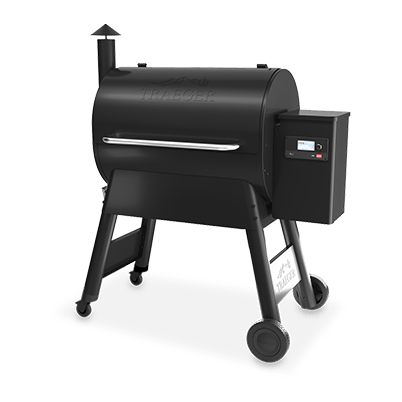 Pro Series
For an unforgettable meal made simple, you need the Traeger Pro Series grill. You'll get outstanding wood-fired flavor and perfect results thanks to precision temperature control. Plus, the Pro Series from RC Willey has rugged all-terrain wheels so you and your grill can conquer any terrain.
Let's Cook
Explore New Flavors with Rubs, Sauces & Wood Pellets
Take your flavor from good to great with Traeger's rubs, sauces, and wood pellets. From premium seasonings and rubs to flavorful sauces and marinades, the taste is unmatched. And with Traeger from RC Willey, flavor doesn't end with rubs and sauces. All-natural hardwood pellets infuse your food with rich, wood-fired taste, whether you're grilling, braising, smoking, roasting, barbecuing, or baking. Explore new flavors with different woods, like apple, pecan, and hickory.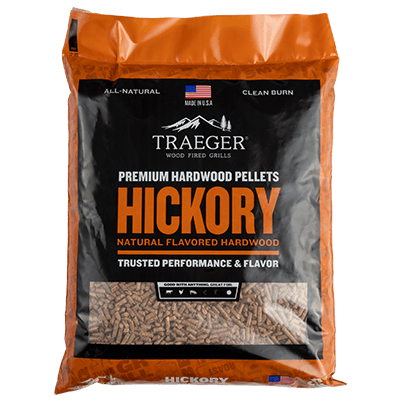 Traeger Pure Wood Pellets
Traeger Signature Blend wood pellets are the place to start—the flavors of maple, cherry, and hickory hardwoods are delicious with just about anything you cook. If you are interested in switching things up, don't be afraid to try mesquite, cherry, apple, and more for rich, unique flavors.
Let's Cook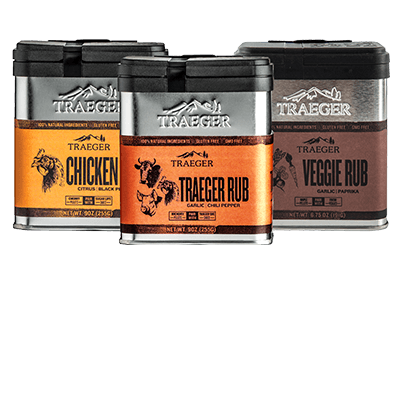 Traeger Signature Rubs
Traeger Signature Rubs are as varied as what you want to cook—whether your menu calls for chicken, pork, steak, or vegetables, mild or full-bodied. Traeger rubs are designed to do exactly what you want them to, which is deliver exquisite flavor whether you're shaking or rubbing.
Let's Cook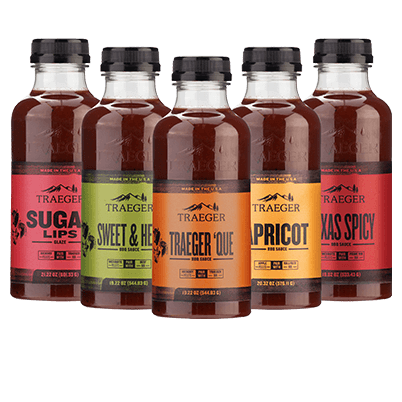 Traeger Premium Sauces
If you're ready to give your recipe that little "extra something," you need to try Traeger Premium Sauces from RC Willey. You're sure to find something that fits your fancy, whether it's the signature Traeger 'Que Sauce, Texas Spicy BBQ, or something a little more imaginative, like Apricot BBQ Sauce.
Let's Cook
Tools of the Trade
You wouldn't paint a house without paint brushes, so why would you grill without the appropriate tools? Traeger brings the best in tools of the trade with basics like tongs and spatulas, useful essentials like grill cleaner and grill mats, and innovative extras like a pellet sensor and Traeger to-go bag. Check out Traeger grilling tools from RC Willey to take your grilling game to the next level.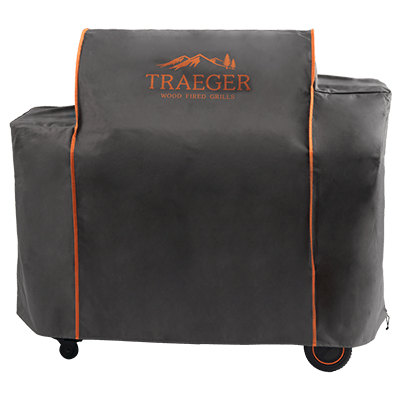 Traeger Grill Covers and Shelves
For those times when you aren't cooking, throw on a weather-resistant, heavy-duty Traeger cover to protect your grill from elements. And when you are cooking, expand your grill the stylish way with Traeger shelves. A shelf gives you more real estate for cutting boards, grilling utensils, or a cold drink.
Let's Cook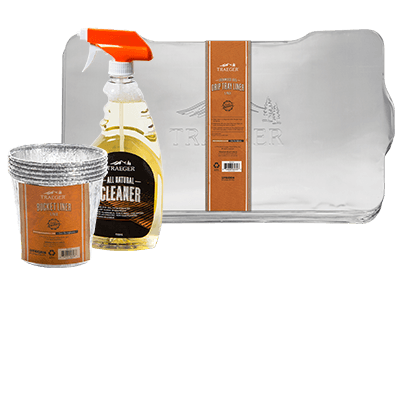 Traeger Drip Tray Liners, Bucket Liners & Cleaners
Trust us—you'll love cooking with your Traeger grill. What we can't promise is that you'll love cleaning your grill. Make the job easier with Traeger drip tray liners and bucket liners. And when you do need to cut through some grease, use Traeger grill cleaner for a clean, shiny grill.
Let's Cook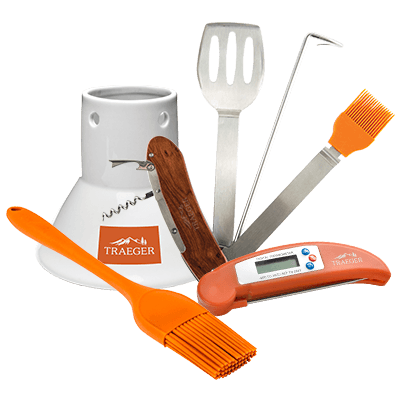 Traeger BBQ Tools
Arm yourself with the tools of your trade with Traeger BBQ tools from RC Willey. Traeger has anticipated all of your needs, from spatulas and tongs to silicone basting brushes, grill mats, and wooden grill grate scrapes. You can also expand your grill's versatility with a grill basket or reversible griddle.
Let's Cook
Traeger - When You Don't Just Cook… You Create
If you are ready to take your outdoor cooking to the next level with a wood-fired grill, you are in the right place with Traeger from RC Willey. Cooking with high-quality hardwood pellets gives your food a unique flavor and enhances all of the tastes you love. Traeger premium grills and wood pellets produce dependable smoke and fire for consistently delicious results and perfectly cooked food—every single time. With Traeger grills' 6-in-1 versatility (grill, smoke, braise, bake, BBQ, or roast), you won't only be cooking, you'll be creating.