#myrcwilleyhome
View our full Instagram gallery to shop these styles and more
Find The Perfect Queen Size Bed For You
Queen beds are a great size for single sleepers and couple sleepers. Their size is perfect for cuddling with your loved ones or spreading out yourself. Smaller than king beds, their size is not as intrusive in a smaller room. Here at RC Willey, we have many different styles and colors of queen beds to choose from. Here a few examples.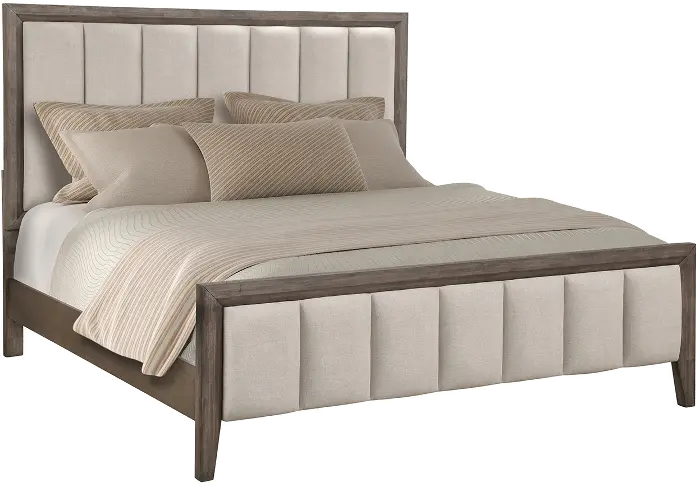 Upholstered queen beds are a popular and timeless choice. For a bed to be placed in the upholstered category, it must consist of a layer of padding with textile to cover it. The two most popular options for textiles are either leather or fabric. Choosing an upholstered queen bed will help your room have a classy vibe.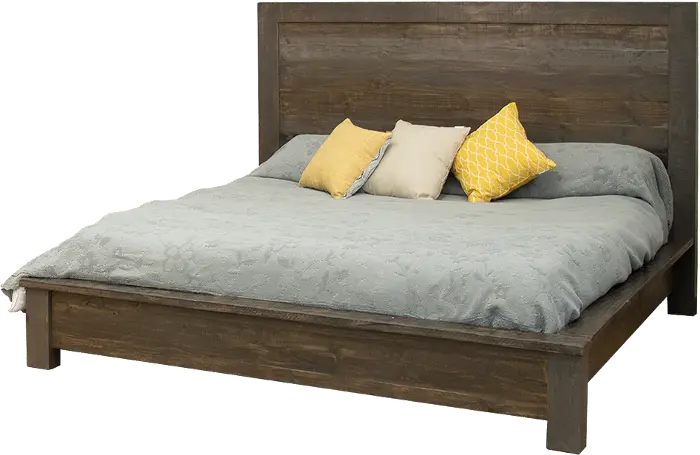 A platform bed is a great choice if you are looking for something a little more simple. It has a sturdy base that is lower to the ground. Another benefit of a platform bed is that it gets rid of the need to buy a box spring. The platform bed supports the mattress by itself.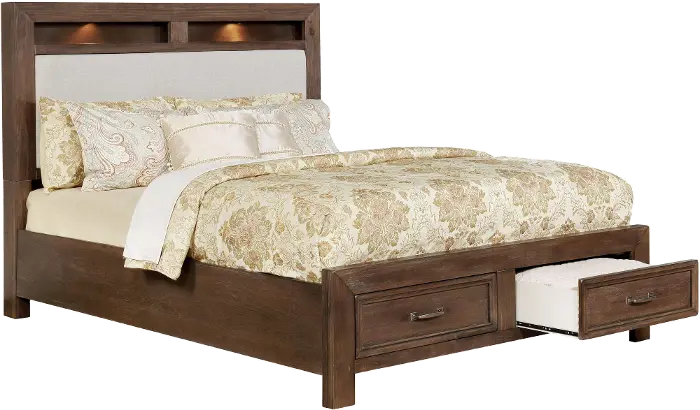 When you have a lot of stuff and not a lot of space, storage beds are a fabulous solution. Within the bed frames are drawers and shelves that can hold whatever you need! It clears up space, offers organization, and brings style to your home.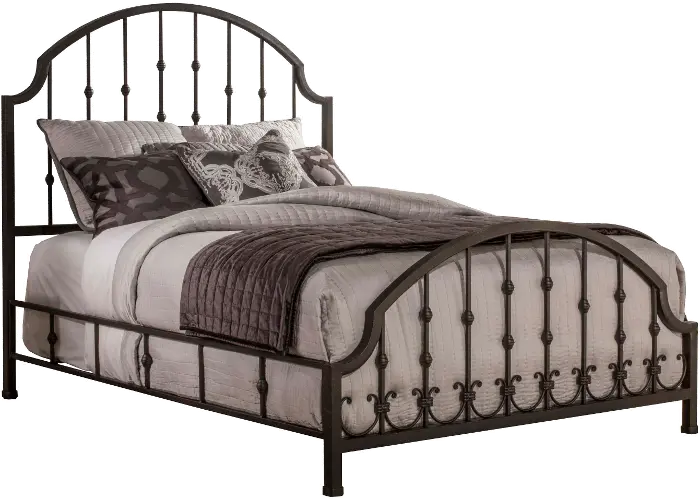 Are you wanting something vintage and fresh? Metal beds are the perfect combination of old and new. They are not as bulky as other styles and they offer great beauty and finesse.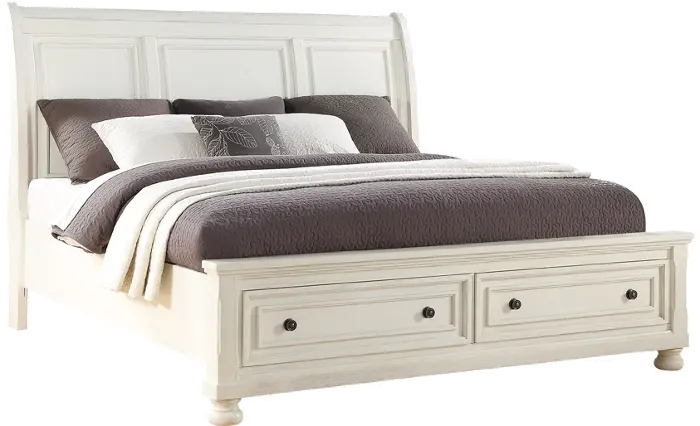 These beds are named after what they look like, sleighs. Like a sleigh, it has a slightly curved headboard and it includes a footboard. You can opt for one that has less curve if that fits your style better. These are a great option for a traditional, classic look.
Questions and Answers About Queen Size Beds
What is the price of a queen size bed?

The price range is vast because of the many different styles available. At RC Willey you can find a bed for as little as $100 or a larger, more grand style for $4000. When purchasing your bed, don't forget to use our RC Willey Payment Plans to help make your dream bed a reality.

Which is bigger, king or queen?

A king bed is bigger than a queen bed. It is a great option if your space is slightly less abundant.

How many feet is a queen size bed?

A queen size bed is 5 feet wide and 6 feet, 8 inches long, or 60 inches wide by 80 inches long.