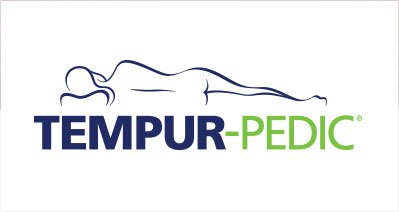 Not Your Ordinary Memory Foam.
TEMPUR® Technology is a proprietary, one-of-a-kind material that has evolved for decades to adapt to your unique body, reduce motion transfer, and relieve pressure points. Unlike ordinary memory foam, TEMPUR® Technology's precision-engineered cellular structure immediately and precisely adapts to your weight, shape, and temperature. Designed by in-house experts, every Tempur-Pedic® mattress is a work of continuous human innovation.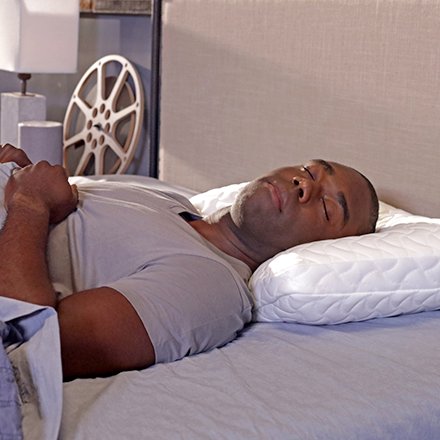 Fall asleep faster.
Tempur-Pedic® mattresses adapt and conform to your body's unique needs throughout the night so you can fall asleep faster, stay asleep longer, and wake up feeling refreshed. Unlike ordinary memory foam, TEMPUR® material is highly sensitive to changes in temperature, pressure, and motion, constantly adapting to the characteristics of your body while you sleep. Tempur-Pedic® has an exclusive suite of proprietary materials that combine in a variety of ways to give you personalized comfort and support—where you need it, how you need it.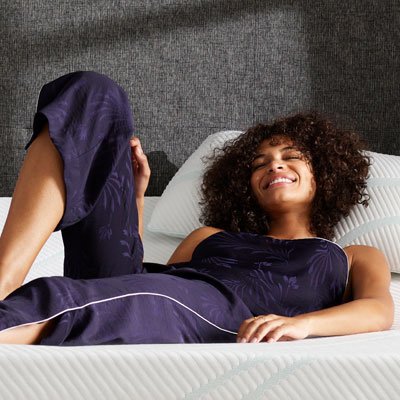 Find it easier to fall asleep.
The unique properties of TEMPUR® material give it an exclusive viscous response… the more pressure your body exerts, the more adaptive the material gets. This relieves stress on your pressure points where you need it and reduces tossing and turning allowing you to fall asleep more easily. Tempur-Pedic® continues to innovate their sleep technology and Tempur-Pedic® mattresses have an unparalleled capacity to relieve pressure, making it easier to fall asleep.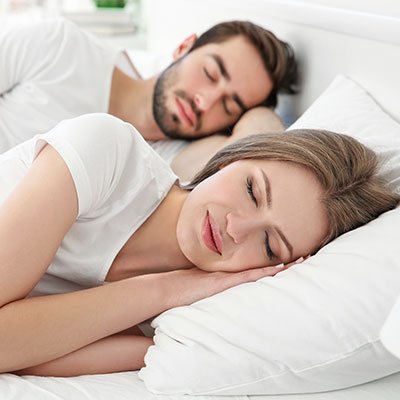 Achieve a deeper, more restfull sleep.
Tempur-Pedic® mattresses dramatically reduce motion transfer between you and your partner resulting in an undisturbed, rejuvenating rest. TEMPUR® material's unique properties absorb energy and isolate movement in the mattress, nullifying motion instead of transferring it to your partner. The motion cancellation provided by Tempur-Pedic® mattresses will help you reach a deeper level of sleep, renewing your mind and body.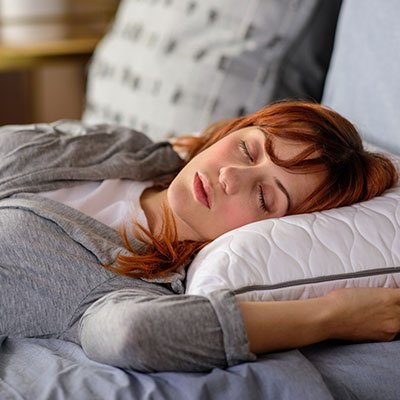 Stay cooler and more comfortable.
Engineered with advanced cooling materials, Tempur-Pedic® mattresses create a cooler, temperature controlled sleeping environment so you can get the uninterrupted, restorative rest you need. TEMPUR-breeze® mattresses feature an integrated system of materials that work together from cover to core to keep you cooler and more comfortable all night long. The all-new TEMPUR-Adapt® Series cool-to-touch cover systems are made with premium knit technology for superior cooling comfort. The Tempur-Pedic® line of mattresses will help you maintain a more comfortable body temperature throughout the night, providing for a better nights sleep.