#myrcwilleyhome
View our full Instagram gallery to shop these styles and more
Types of Furniture Your Bedroom Needs
Walking into your bedroom should make you feel like you are taking a breath of fresh air. We want your bedroom to be everything you want! Choosing the right bedroom furniture is the first crucial step in creating the place of your dreams, and place for your dreams. You have come to the best place to buy bedroom furniture and we will help you create a cozy, beautiful space to rest after your busy days. Below are a few main components for your bedroom.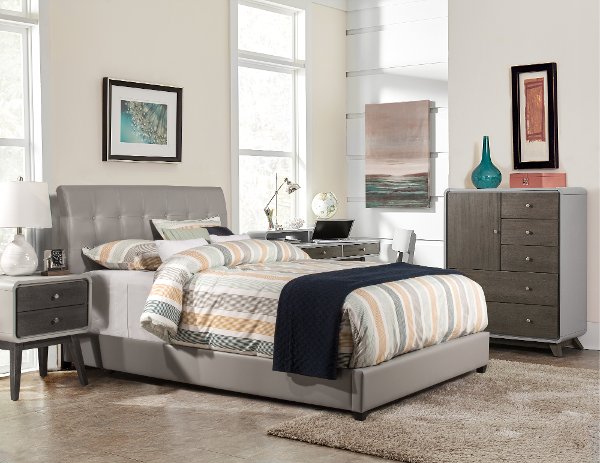 Creating the perfect bed can be tricky since it has many different parts. What size works well for you? Do you like a firm mattress or a soft one? Don't forget about choosing your stylish headboard! Set the color pattern for your room with your luxurious bedding and choose from a variety of colors and patterns to create that exact look you want. Use these tools to customize the ideal bed to sink into and let the cares of your day fade away.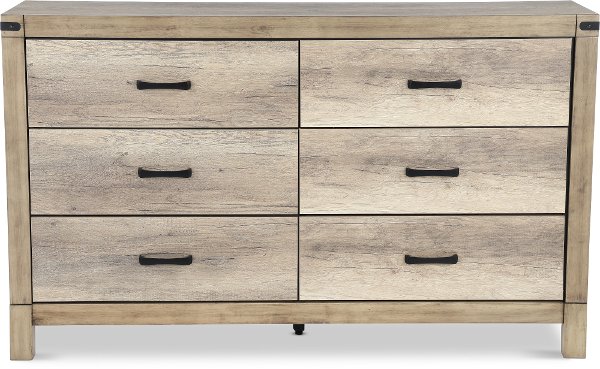 Tie your bedroom together with a fashionable dresser! A bedroom dresser allows for more style, more storage, and more functionality! If you have a smaller space, choose a taller dresser for less floor space but more storage. You might opt for a longer dresser if your space is large and has plenty of floor area. You can choose to have a dresser with a mirror, or maybe one with varying drawer sizes. Browse our selection online or at your local store.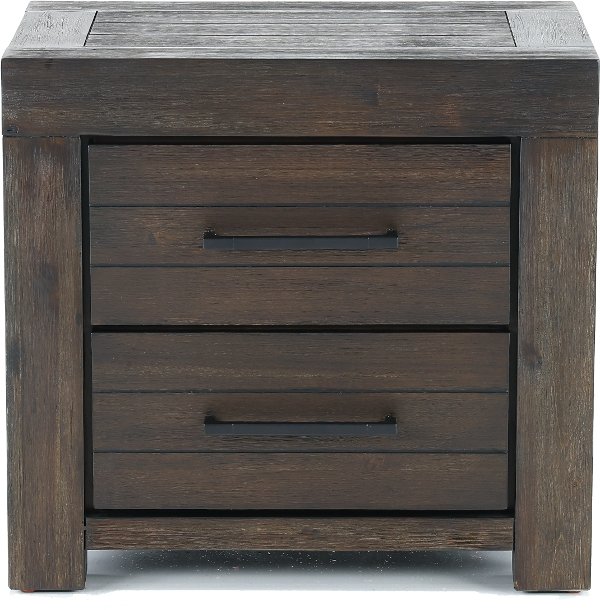 Place your phone, journal, accent lamp and other things you like in arms reach on a gorgeous bedroom nightstand. A bedside table is a very convenient and beautiful piece of bedroom furniture. Here at RC Willey, you can choose from metal or wood, drawers or no drawers, brown or white. The options are endless. Select the flawless one to highlight or accent your bed, or dresser.
Shop Smarter With Bedroom Sets
Save yourself the trouble of picking individual pieces, by choosing a bedroom set from RC Willey! These sets are beautifully designed with matching materials and patterns so that you can optimize the beauty in your bedroom! A typical bedroom set comes with a bed, nightstand, and dresser. It is not uncommon for it to include an extra nightstand or dresser mirror. We have a wide variety of options that can all can be purchased with an RC Willey payment plan, making them affordable for any budget.
Frequently Asked Questions About Bedroom Furniture
What furniture typically goes in a bedroom?

Most bedrooms include a bed, nightstand, and dresser. Bedrooms are not limited to those few furniture items, though. Create a great, cozy ambience with an accent lamp, or throw a rug on the ground for additional pattern and style.

How many pieces of furniture should be in a bedroom?

The amount of furniture in your bedroom depends on a few things. How big is your space? What do you want to be the focal point of your room? Ultimately it comes down to what you like, but keep your room's layout open and avoid having it feel cramped.