Red Tag Clearance Event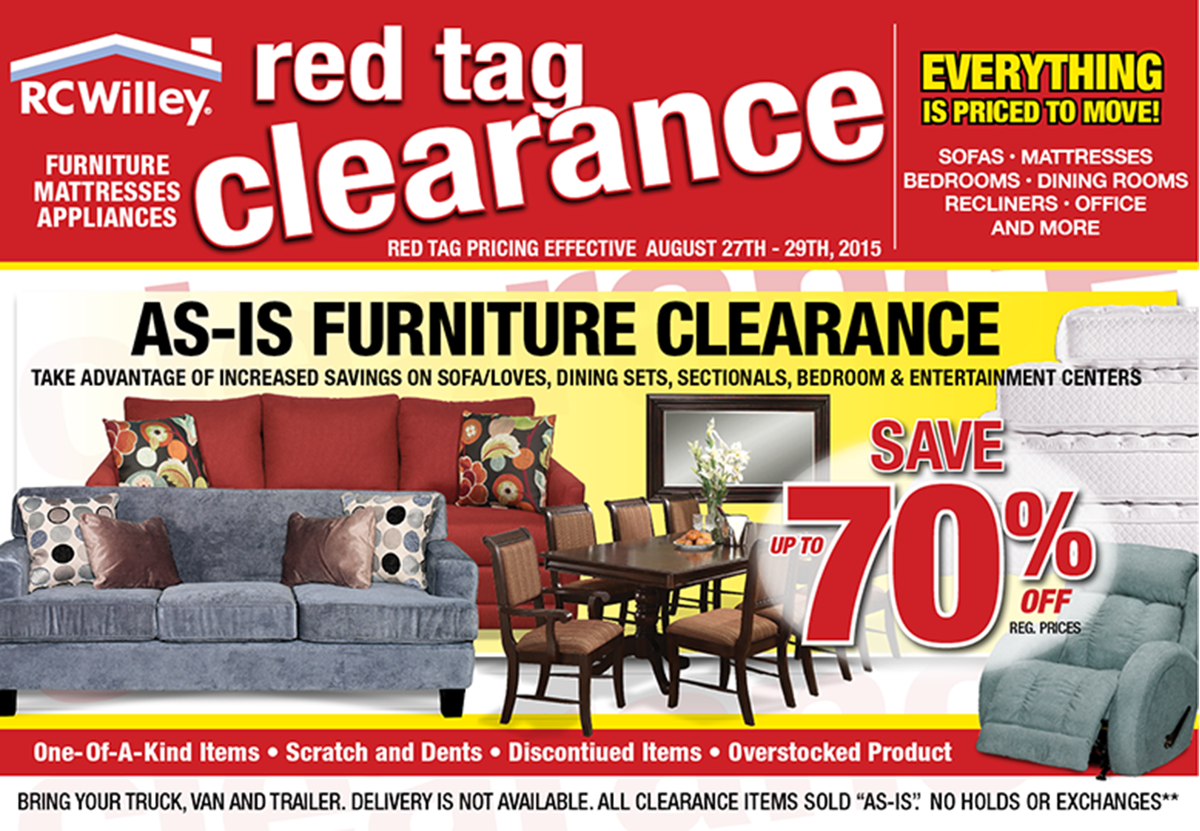 For the next 3 days, RC Willey is hosting a Red Tag Clearance Event, featuring one of a kind items, discontinued merchandise, overstocked product and scratch and dent items. If you are looking to get the absolute best deal on a new sofa, mattress, dining set, or many more items, then don't miss out on this 3 day sale. And if you live near more than one RC Willey, make sure you plan the fastest route to check out each location because they all have different items on sale. As you might have guessed, this is a first come, first serve sale, so don't be late!
Tech Night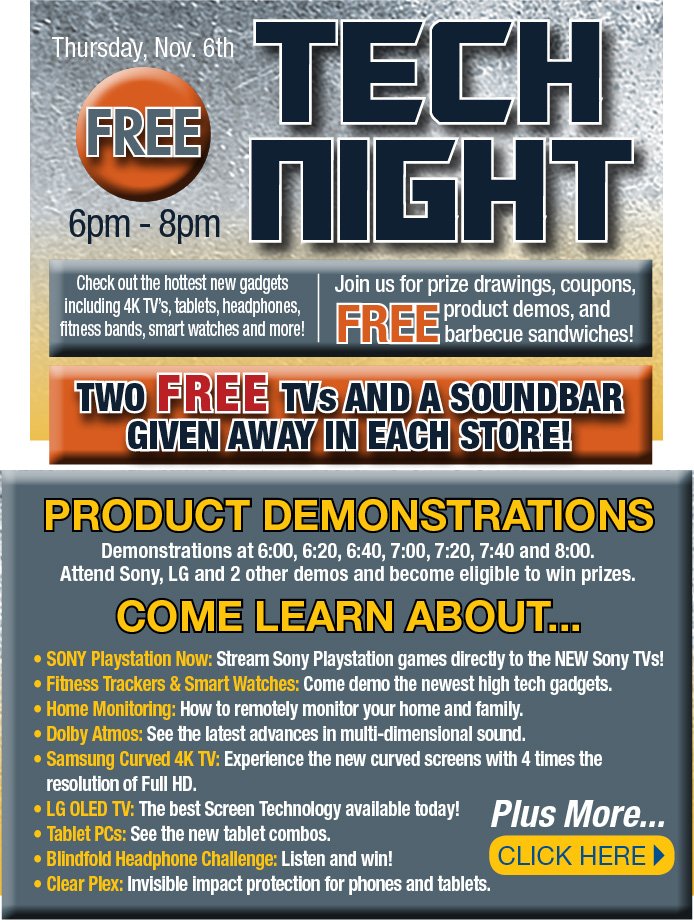 Last year it said it was at every store except their outlets.
Sounds like it's going to be going on at a bunch of different stores, if not all of their locations. "TWO FREE TVS AND A SOUNDBAR GIVEN AWAY AT EACH STORE" :)
Is the TECH NIGHT for the Boise center or a different store?
Wednesday, 17 September 2014
Healthy Living Expo in Boise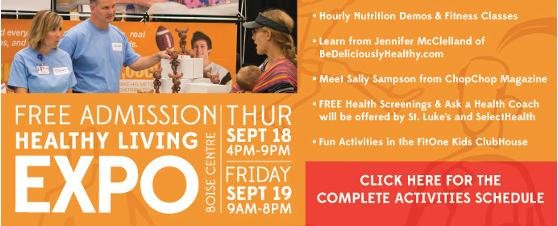 Ride for the Kids 2014
Come Meet Dora the Explorer
Come and meet Dora the Explorer tomorrow, June 21st, at our store in Draper!
She'll be there from noon to 3 PM.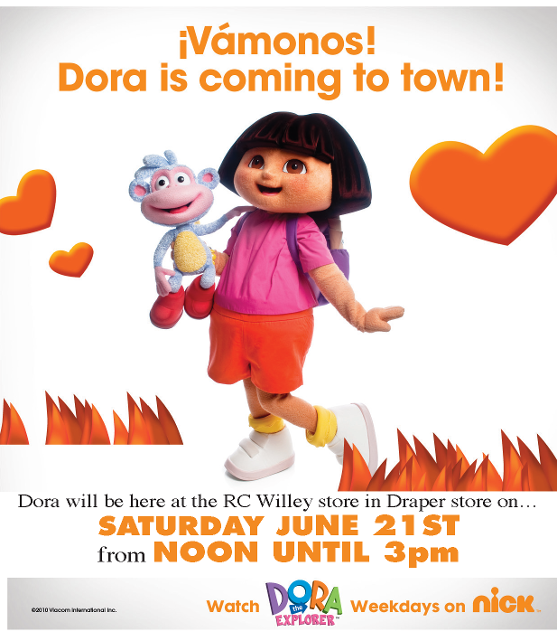 Live Cooking Demo
Come join us tonigth for a live cooking demo from 6-8pm at our Draper store!

Tech Night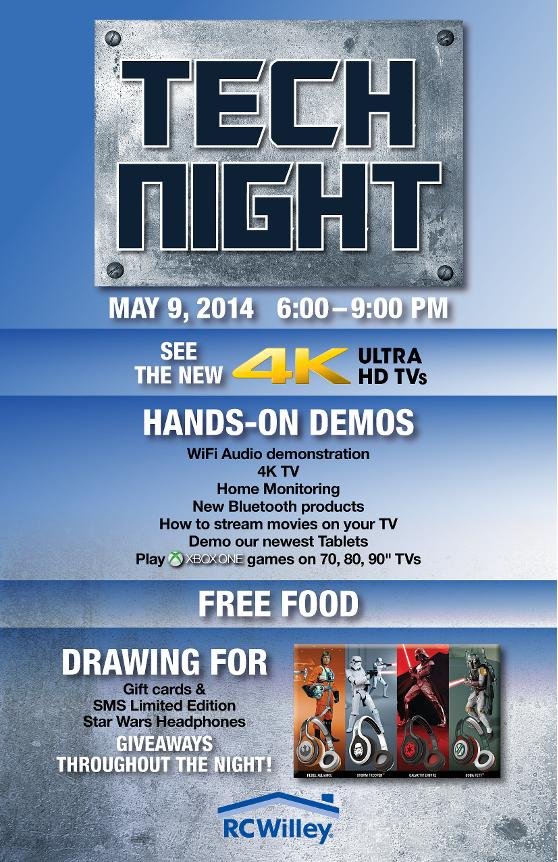 Forever Young Foundation Donation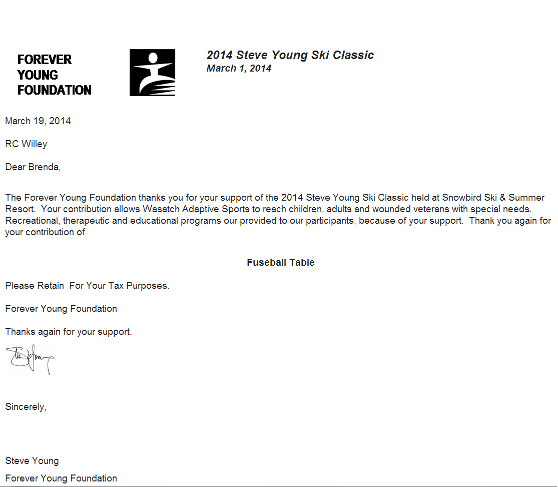 We Are Moving!
Brandon

(7 years ago)

Reply
I've seen your new building by ikea, looks impressive. I can't wait to take advantage of your sale this weekend! I'll be at your West Jordan store, see you soon!
Stella

(7 years ago)

Reply
I agree with all of you. If RcWilleys moves from the west side we won't be shopping there anymore. Sad to see them go.
Connie

(7 years ago)

Reply
I totally agree, we will stop shopping at your store
SpongeBob at RC Willey
SpongeBob is Coming!
He'll be at our Rocklin, California and Reno, Nevada stores
on January 18th from 12PM to 3PM.
(Double Click to Play Video)
Follow Community Events Blog
Un-follow Community Events Blog