Posted by Alyssa on June 8, 2019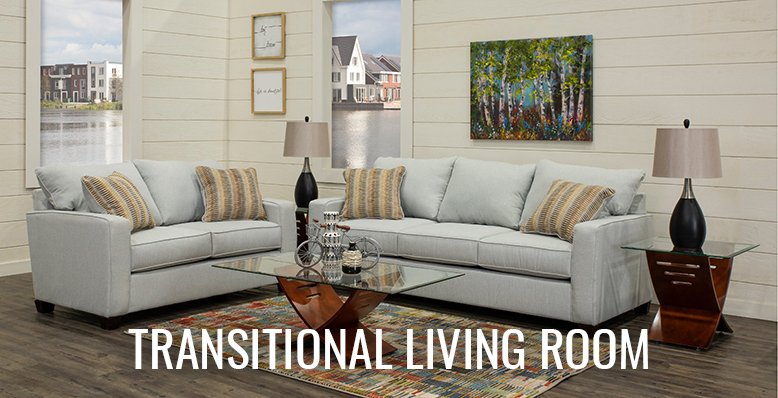 Chances are you've heard the term "transitional design" floating around, but you may not know exactly what it means. It's even possible you've decorated your home in this style without even realizing it! Transitional design is meshing modern and traditional elements together. You may love the traditional look of wainscotting but you also love that geometrically patterned accent chair. With the transitional design, you can have the best of both worlds.
Transitional rooms generally have minimal, soothing color, like gray, tan, blue, brown, and cream. Fabrics should be full of texture, however, to give your room some interest. Leather, corduroy, and cotton can all live side by side in this design style. In transitional design, furniture has straight, simple lines.
Below are some different ideas of how to make the transitional style work in your living room. I'll bet as you scroll through you'll see some elements you've included in your own home!
Sort By Blog Topic:
Subscribe to the Room To Talk Blog
Unsubscribe from the Room To Talk Blog