Posted by Kerry on April 15, 2016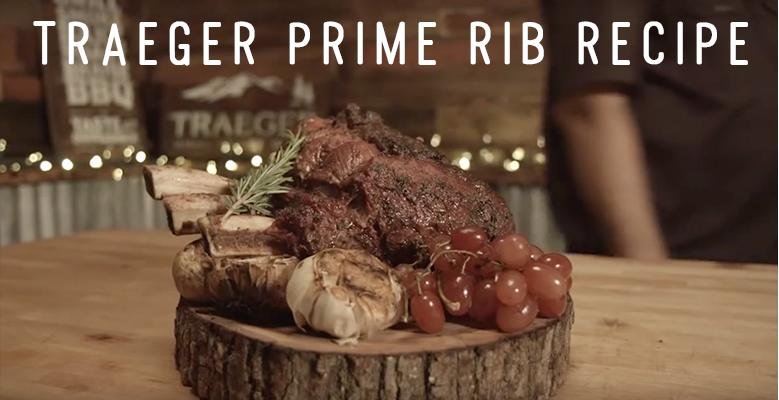 This Traeger prime rib recipe is why people buy a Traeger grill. For those of you who have been dreaming of prime rib on a Traeger, look no further, this is way easier than you think.
TRAEGER PRIME RIB RECIPE
Prep Time: 5 minutes + 24 hours rest
Cooking Time: 3.5 Hours
Servings: 8-12
Wood Pellets: Cherry or Hickory
Rub: Traeger Prime Rib Rub
Meat: 5-7 Bone Prime Rib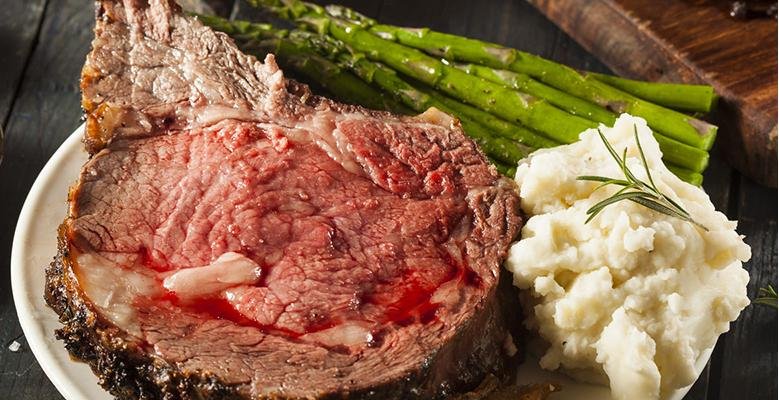 Traeger Prime Rib Instructions
Rub the prime rib with Traeger prime rib rub. Wrap it in plastic wrap and let it rest in the fridge for 24 hours. Turn your Traeger grill onto the smoke setting with the lid open until a good fire is established - usually takes 4-5 minutes. Turn the heat up to 375F and preheat your Traeger grill with the lid closed for 10-15 minutes. Once the Traeger is heated, take the plastic off your prime rib and place it fat side up on the grill grate. Then turn the heat back down to 300F. Close your lid and let the Traeger prime rib slow cook for 3-4 hours, based on your taste.
Internal meat temperatures will be 130F for rare, 145F for medium and 160F for well done.
Remove the Traeger prime rib roast from the grill, cover it with foil and let it rest for 15 minutes before carving and eating!
Here are a few official Traeger Prime Rib recipe videos to show you step by step instruction on how to cook your very own prime rib on a Traeger.


Sort By Blog Topic:
Popular Posts
Subscribe to the The RC Willey Blog Blog
Subscribe to the The RC Willey Blog Blog
Unsubscribe from the The RC Willey Blog Blog