Living Room Refresh With @galvanized_chic_boutique
Posted by Kelsie on April 24, 2020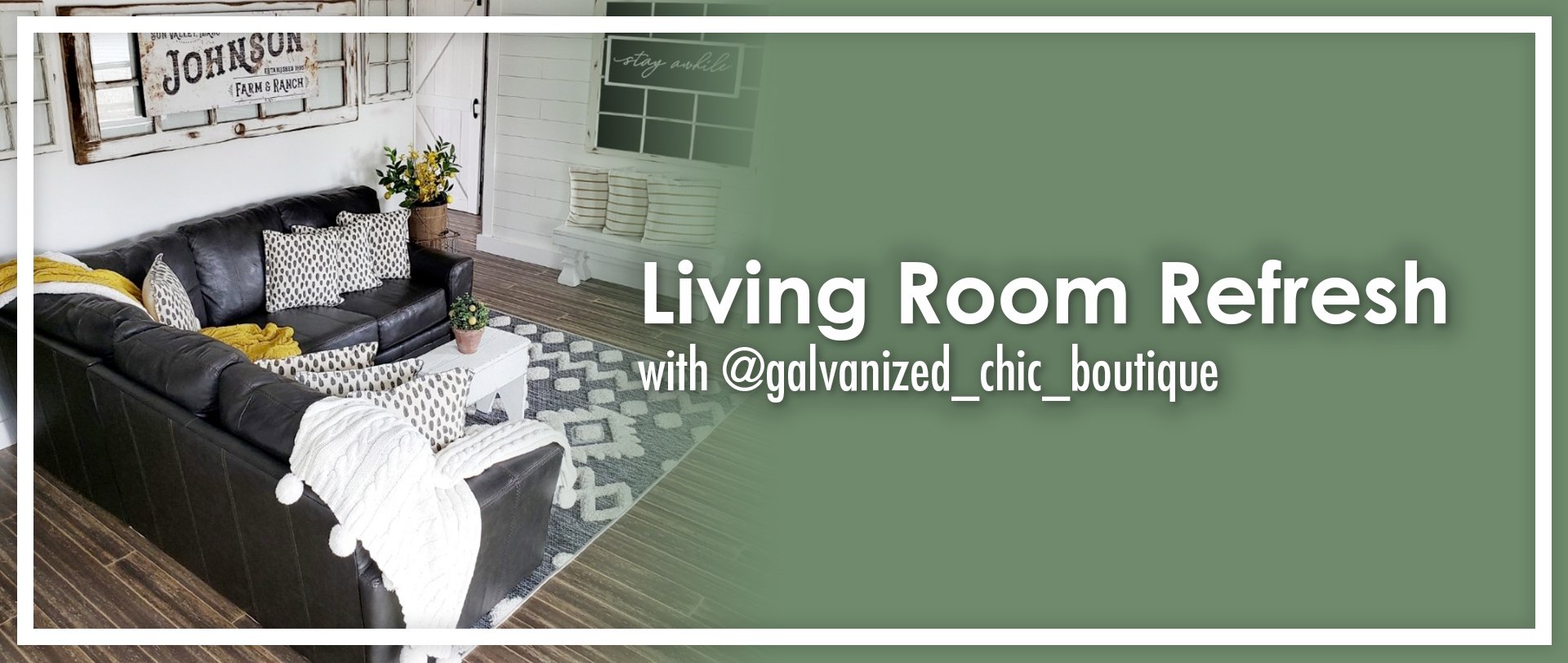 We recently had the opporutinity to collaborate on a living room refresh with Kari at @galvanized_chic_boutique!
"When deciding what we wanted to add to our living room refresh I instantly knew I wanted to add a leather sectional. Leather furniture is my favorite" Kari said.
She chose our Denali steel gray sectional to be the focal point in the room. This sectional offers deep seating, making it the perfect spot to relax with family and friends! "I then added some fun throw pillows, throws and a new rug! I wanted to tie in a pop of yellow so I started with some fun lemon stems, added a little lemon tree, and a yellow knit throw blanket to tie it all in." The gray coloring of the Denali sectional makes is extremely verstille and works well with any color scheme.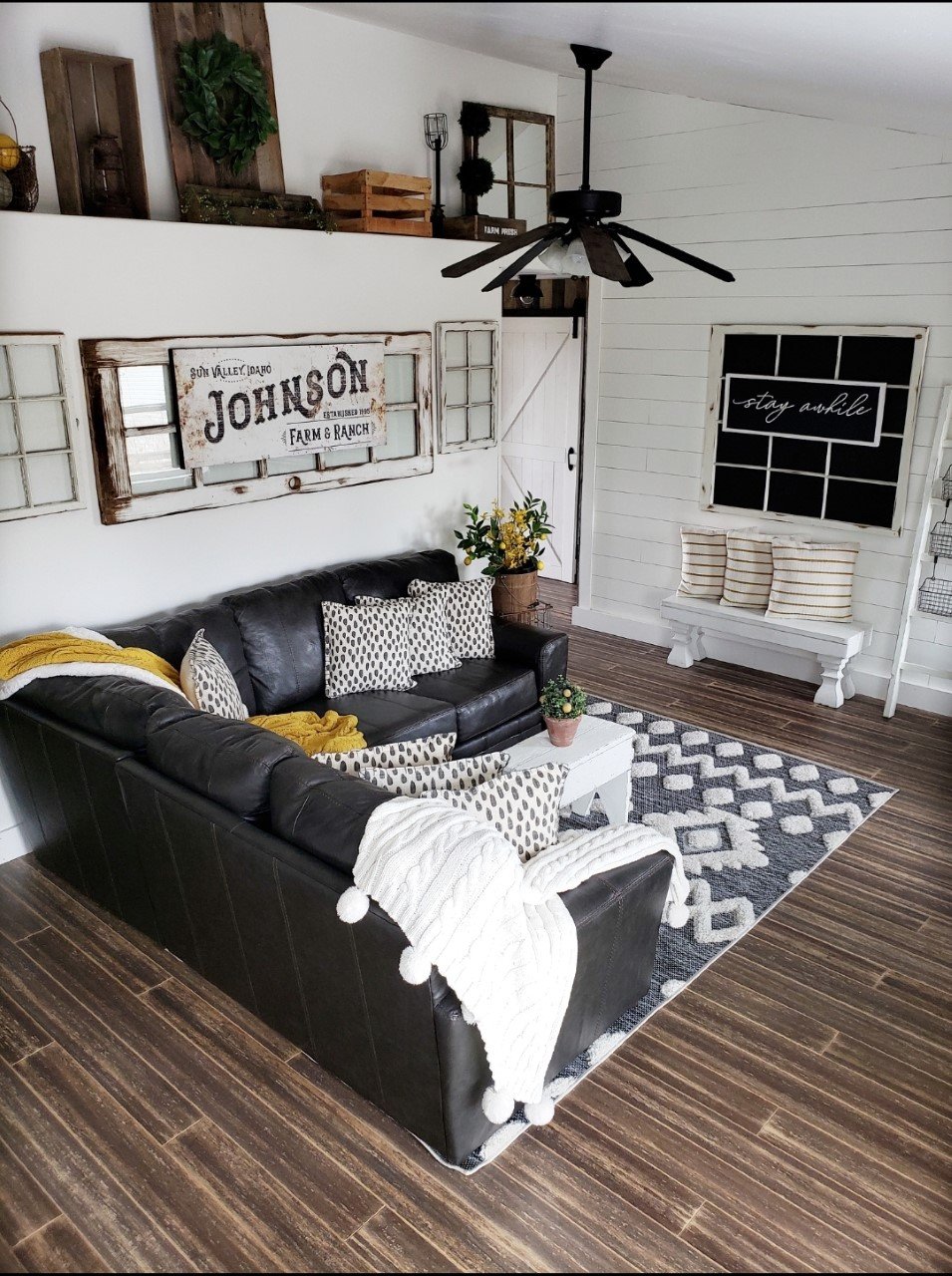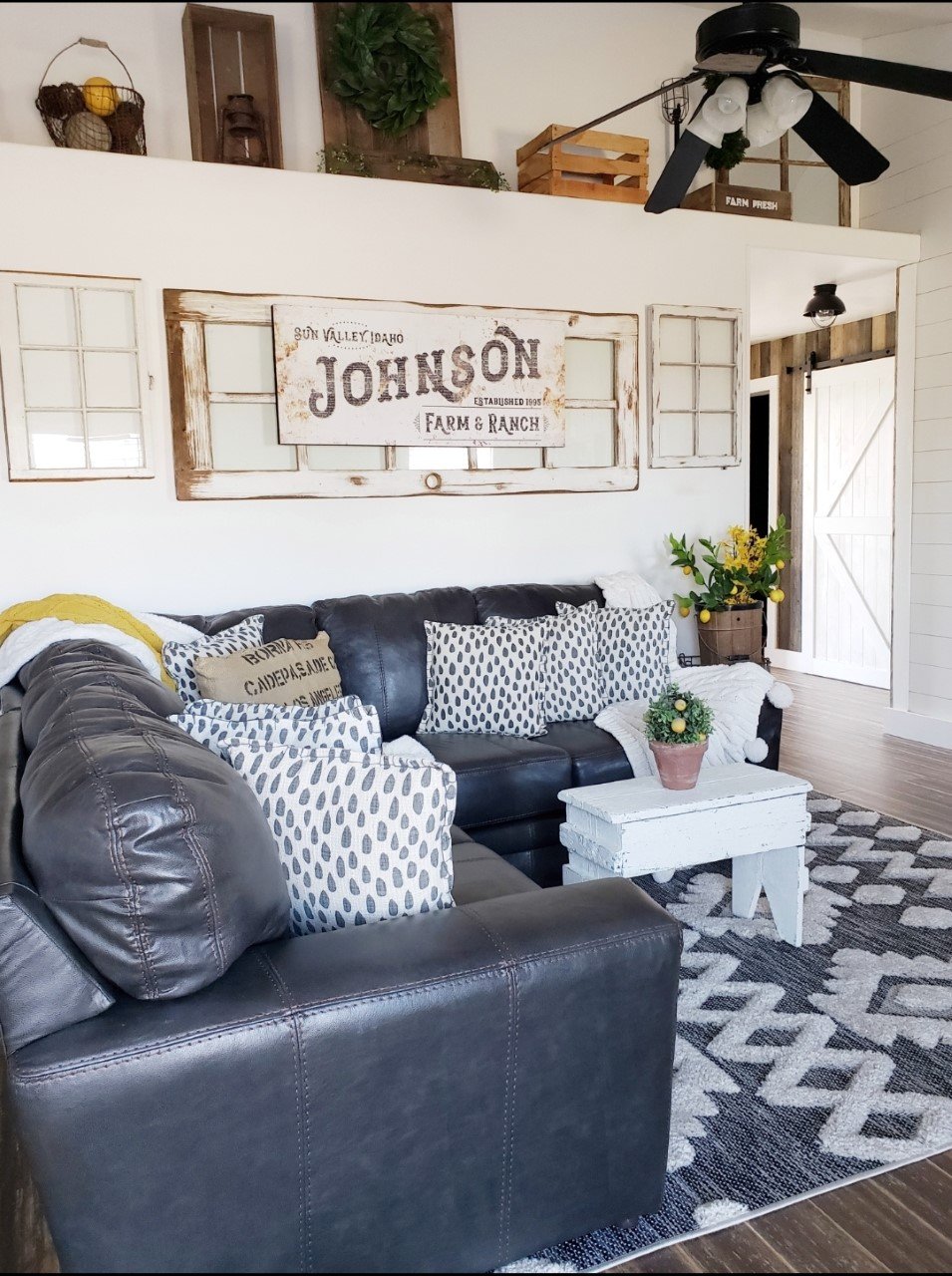 Once Kari had selected her new sectional, she wanted to update the T.V. in her living room as well. Kari updated her old T.V. with a LG 4K Smart TV!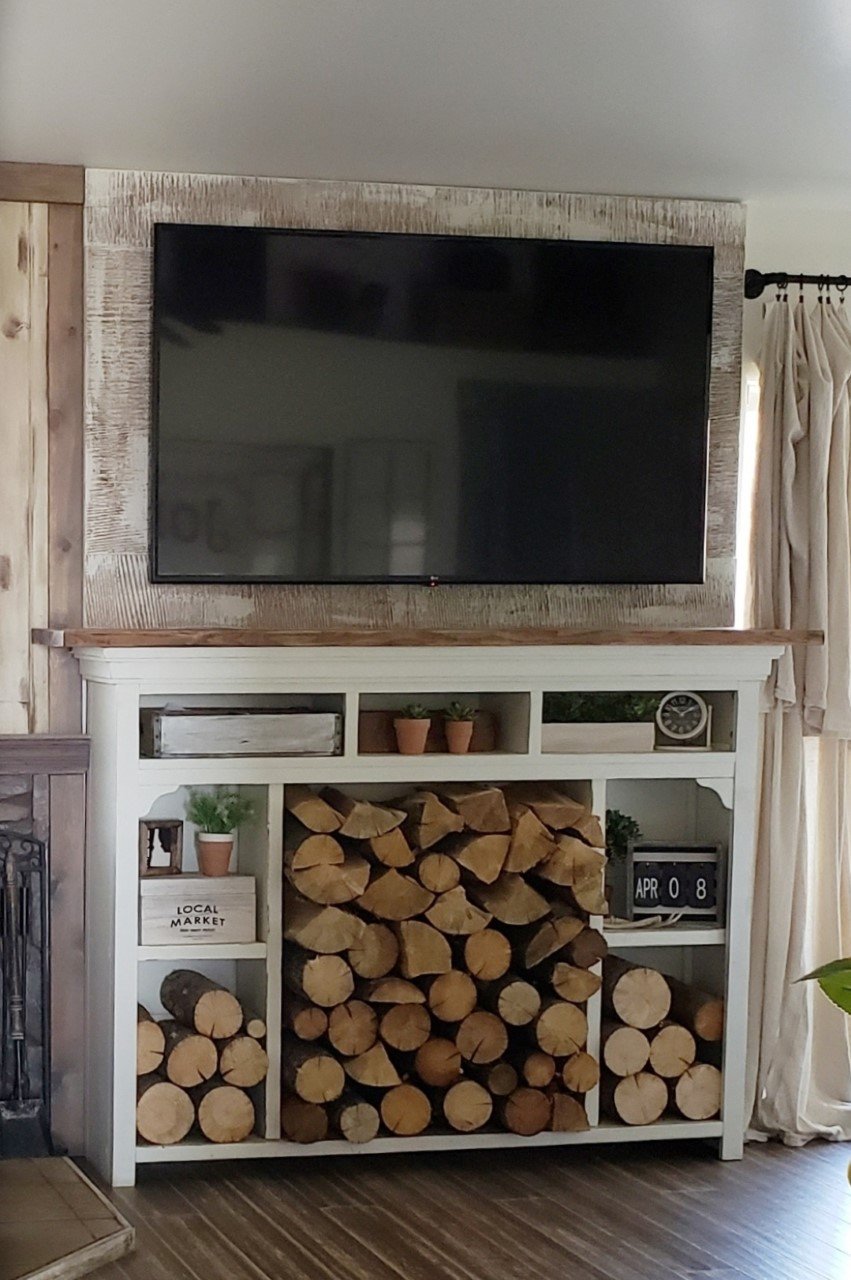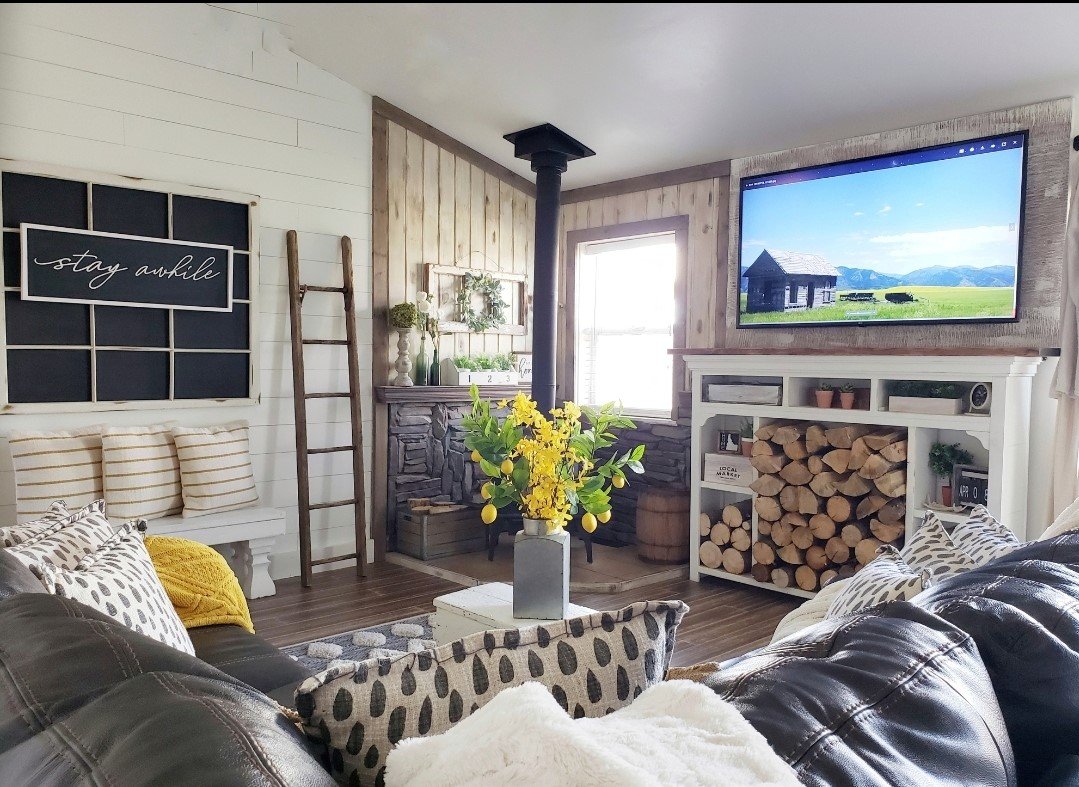 "I'm absolutely loving the transformation! Thank you @rcwilley for the fun room refresh!"
Sort By Blog Topic:
Popular Posts
7 Tips for Online Shopping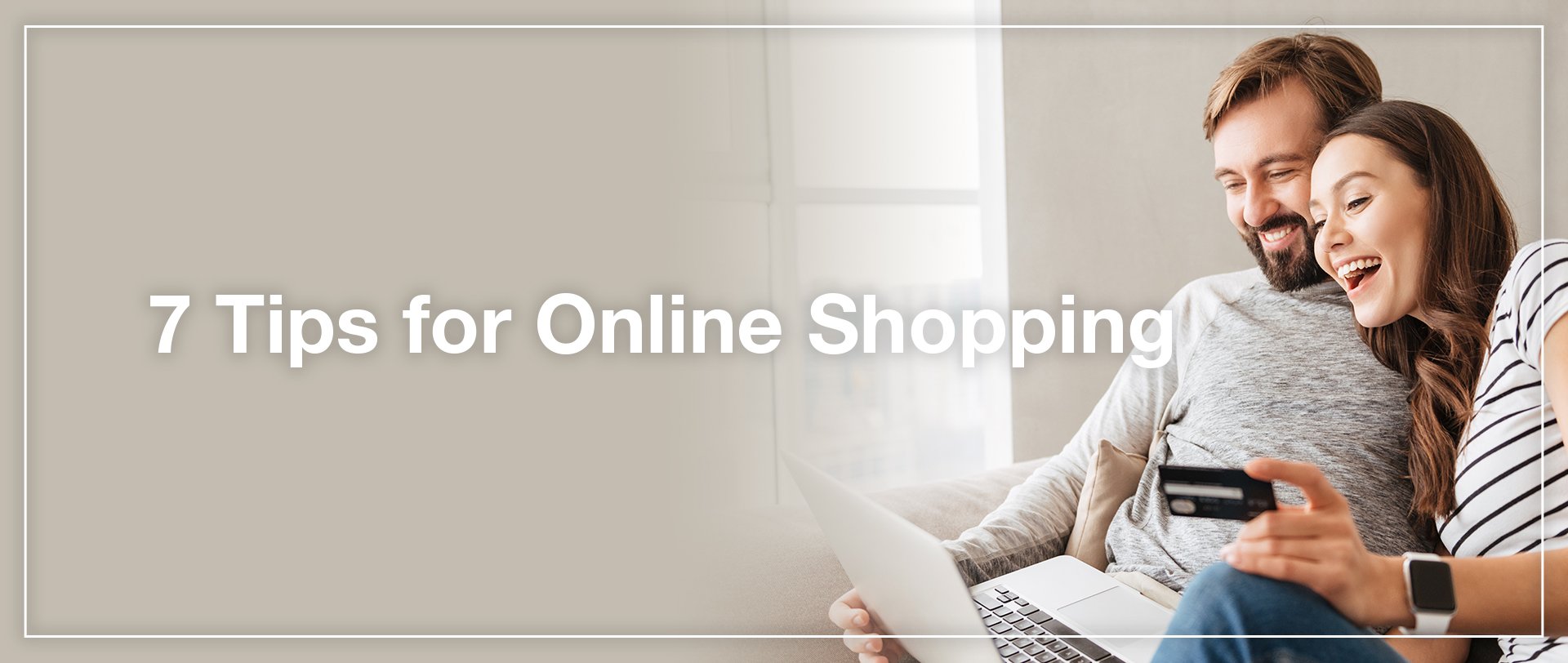 Many people love the ease and convenience of online shopping, but it can often be nerve wracking purchasing a large household item without ever seeing the product in person. We have teamed up with KSL to highlight 7 tips to help put your mind at ease when making an online purchase.
When making an online purchase, we recommend that you do the following steps:
1. Check the measurements
Items can appear bigger or smaller in pictures online, so double check its measurements in the description to make sure it is the size you are wanting. Also, don't forget to make sure the item can fit through your front door or hallway if needed!
2. Get a second opinion
Ask a friend or family member for their opinion on the item you want to purchase to help prevent buyers remorse.
3. Look for multiple pictures
You can always check a brand's social media to see if someone has shared a picture of the item you want in their own home.
4. Read the reviews
See what other customers have to say about the item. This will help you weigh the pros and cons.
Sometimes once you receive your purchase, you discover it might not be the best fit for you or your space. We offer a 14-day return policy if you aren't happy with your purchase, so no need to stress!
6. Research fabrics beforehand
If you are purchasing a fabric-based product, do some research and decide what fabric best suits you and your lifestyle.
7. Buy from an established company with local retail stores
With 88 years of sales excellence and superior customer service, we have been providing countless homeowners with the world's finest merchandise at the absolute lowest prices.
Click here to read the full article. During these uncertain times while we are staying safe at home, online shopping is an amazing option. You can still shop and create a functional home office, at-home gym, or cozy living room- all from the comfort and safety of your own house. By following these simple tips, you can rest easy knowing your new purchases will be the perfect fit for you and your home.
Sort By Blog Topic:
Popular Posts
Subscribe to the The RC Willey Blog Blog
Subscribe to the The RC Willey Blog Blog
Unsubscribe from the The RC Willey Blog Blog