Posted by Andie on April 20, 2017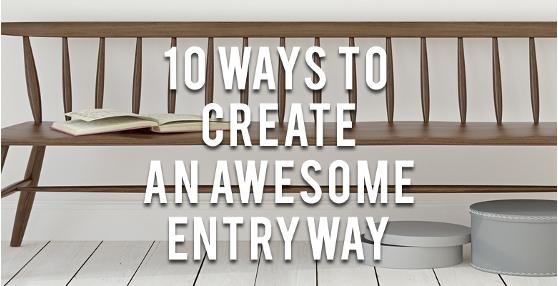 I've put a lot of time and energy into decorating our house to make it our own, but I realized the other day that I've been neglecting our poor entryway in a serious way. When we first moved in 7 months ago, I haphazardly threw a giant mirror on the wall across from our front door, and then moved on to bigger priorities. After the dust had settled, I decided it was time to show my entry a little TLC. Can I just say, it has made all the difference in the world?! It feels like an actual room now!
The entryway isn't really at the tip top of the list when it comes to rooms you want/need to makeover, but it's the very first impression you give people of your home! Whether it's a friend, your neighbor, girl scouts selling cookis, or the mail man- you are giving them a sneak peak into your world! It's kind of a big deal! What does your entryway say about you? Is it warm and welcoming? Does it reflect your style, and entice people to want to come in and see more? Or is it cold, boring and easily forgetable.
Read on to learn about 10 things to do/incorporate in your entryway that will bring it to life in a big way!
Tags:
Subscribe to the Room To Talk Blog
Unsubscribe from the Room To Talk Blog