Tips and Tricks for Effortless Christmas Décor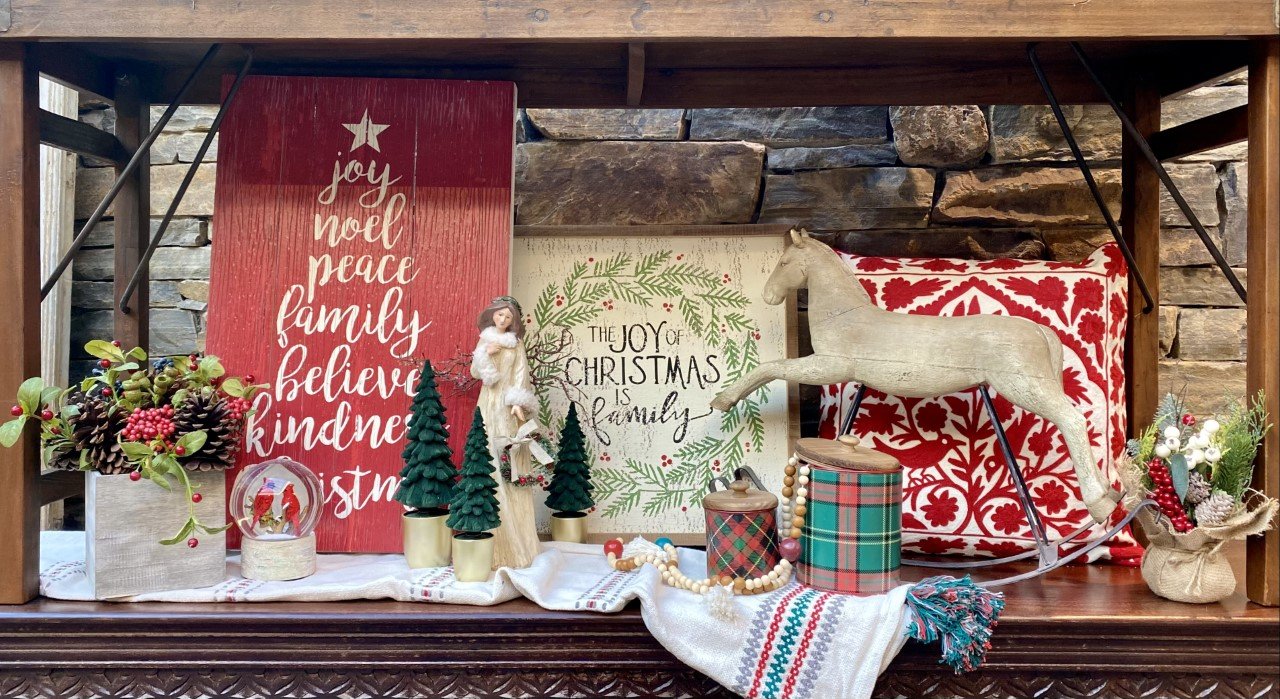 Christmas is a unique time of year. People are a little kinder, family comes a little closer, and our homes become a little more magical. Classic Christmas carols dance through our homes and the smell of gingerbread and pine drift through our halls. Sparkling Christmas décor adorns shelves, railings, tables, and walls, and a gorgeous Christmas tree with memories hanging from every branch tops it all off. Perry Como sang it best, "Oh, there's no place like home for the holidays."
But how do you get that magical feeling in your home? Does it require intricate detail and a home loaded with Christmas décor? Or perhaps, can it be simpler?
Let us help you.
Make your home as detailed or as simple as you want this holiday season. Here are just a few tips to help you get started!
Deck the halls with... Christmas Carols
Go glitter and glam...
Who doesn't enjoy just a tad bit of sparkle this time of year? You can incorporate sparkle with this gorgeous rhinestone candleholder, which will mix in flawlessly with your other seasonal accessories. Go for even more glam with this gold set of three Wisemen. If you don't want to choose between sparkle or glam, combine them with this stunning angel. Not only is it lovely as is, but with a simple push of a button, it turns into a water globe with lights and sparkle galore.
...Or traditional Christmas
Gold and green Christmas trees and old, country villages with snow-dusted rooftops remind of us of Christmas past. Sometimes returning to the basics is the smartest way to go. Almost nothing is as old-school Christmas as Santa Clause. This beautiful, richly colored Santa Clause Wall Art features a beautiful interpretation of him holding Christmas berries and bells. Decorating your home with Christmas classics will bring a cozy and warm feeling to your home this holiday season.
Christmas wreaths
Start your Christmas décor before anyone even opens the door! Hanging a wreath on your front door is a popular way to welcome in the holidays. RC Willey has a colorful variety of seasonal wreaths for you to choose from. Dried oranges and bright red berries create a beautiful wreath that will look gorgeous on your porch. Perhaps you are searching for more shine? If so, check out this colorful wreath full of festive ornaments and pine cones. This mixed ball and pine wreath is another great choice, with more ornaments but in an isolated blue and gold color scheme. Whatever style you are searching for, we have it!
Winter Wonderland
Walk through your own winter wonderland without the freezing cold by creating it in your own home! Evergreen trees are never out of style during the Christmas season. There are so many fun options to choose from as you fabricate your own wonderland. Check out this fun Red and White Peppermint Tree. You'll also need some pine needles, pine cones, and berries. Get those three Christmas essentials in a decorative box or a burlap bag. Either option will add a beautiful, outdoorsy element to your winter wonderland.
"I'm Dreaming of a White Christmas"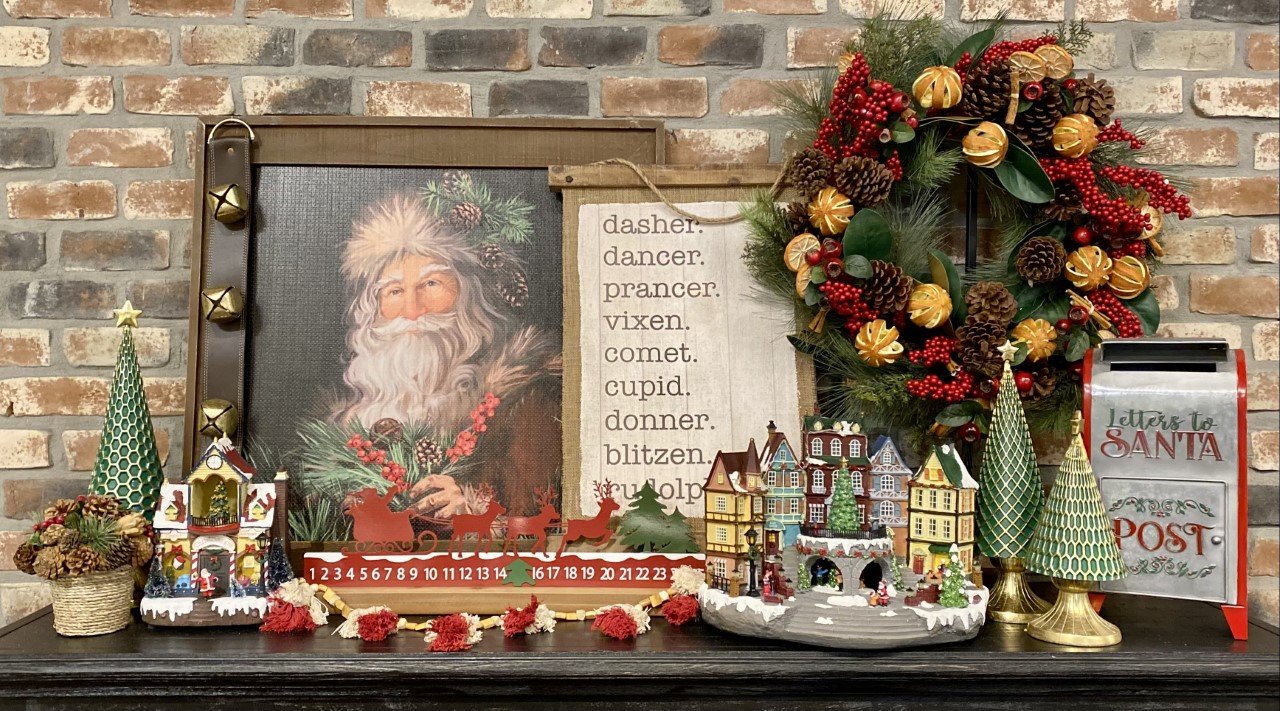 Mimic the beauty and simplicity of snow in your décor. Having a white, ivory, and beige seasonal theme is a modern and elegant way to decorate. We love these boho, rope Christmas trees with their star on top. This lightly finished Wooden Box With a White Magnolia Flower and Pine Cones is another beautiful way to add some neutral colors to your décor. Tic-tac-toe sets aren't the most popular Christmas accessory, but this snowflake set is sure to become a favorite! It features white and gray snowflakes in a tray with a light, wooden finish. Not only is it stylish, but it adds an element of fun to your accessories this year.
Cozy for Christmas
Cozy up around the fireplace with all your favorite throw pillows. These can be placed in small corners and on furniture around your home to bring in some extra Christmas spirit. This Off-white Snowflake Pillow would make a beautiful addition to your home with its tasseled edges. Another great option with tasseled edges is this elegant, "Christmas Begins With Christ" pillow. throw pillows can be placed on accent benches, chairs, beds, and sofas. The options are endless!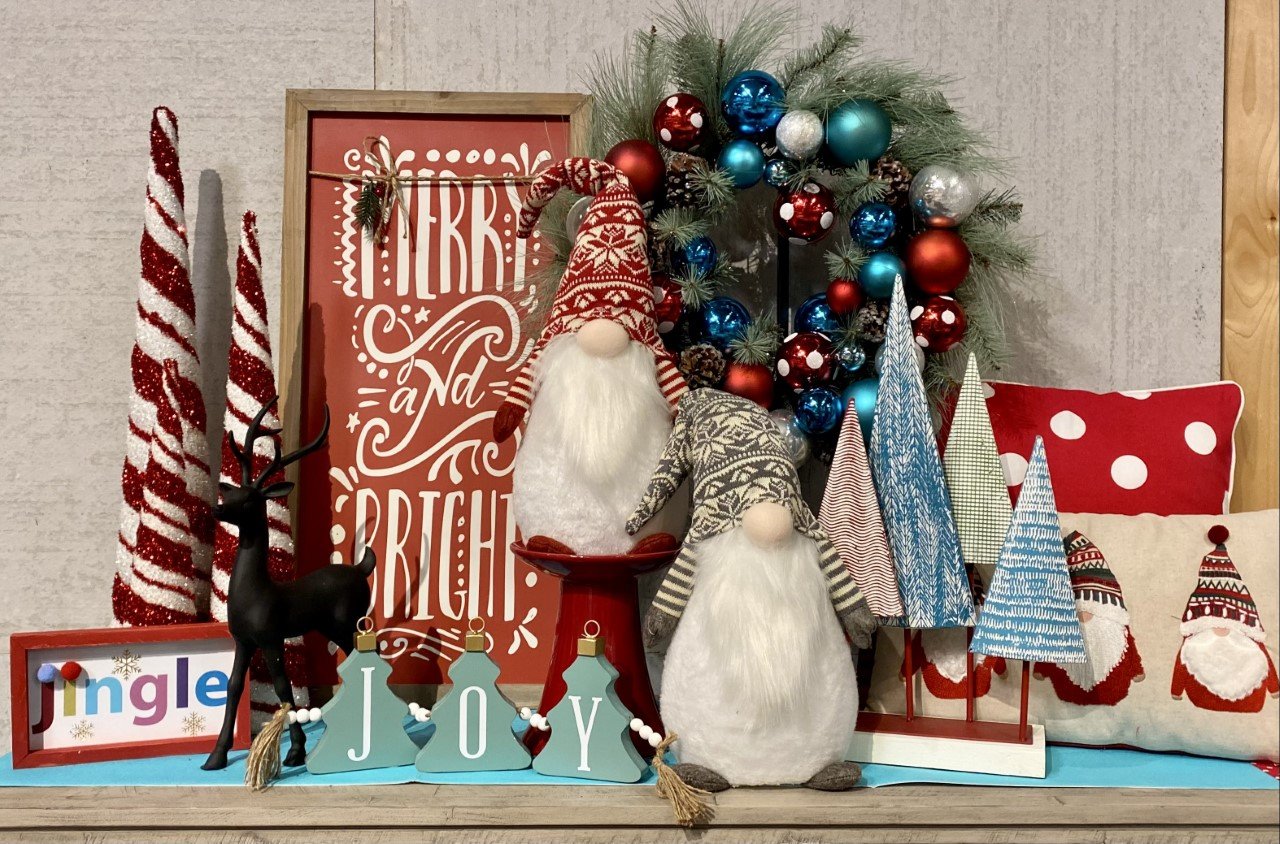 With these simple tips, you will be able to create the perfect Christmas home for you and your family this year! Christmas truly is the "most wonderful time of the year." Visit your local RC Willey today and find all sorts of Christmas inspiration!
Popular Posts
Subscribe to the The RC Willey Blog Blog
Subscribe to the The RC Willey Blog Blog
Unsubscribe from the The RC Willey Blog Blog