Fall in Love with Autumnal Decor at RC Willey!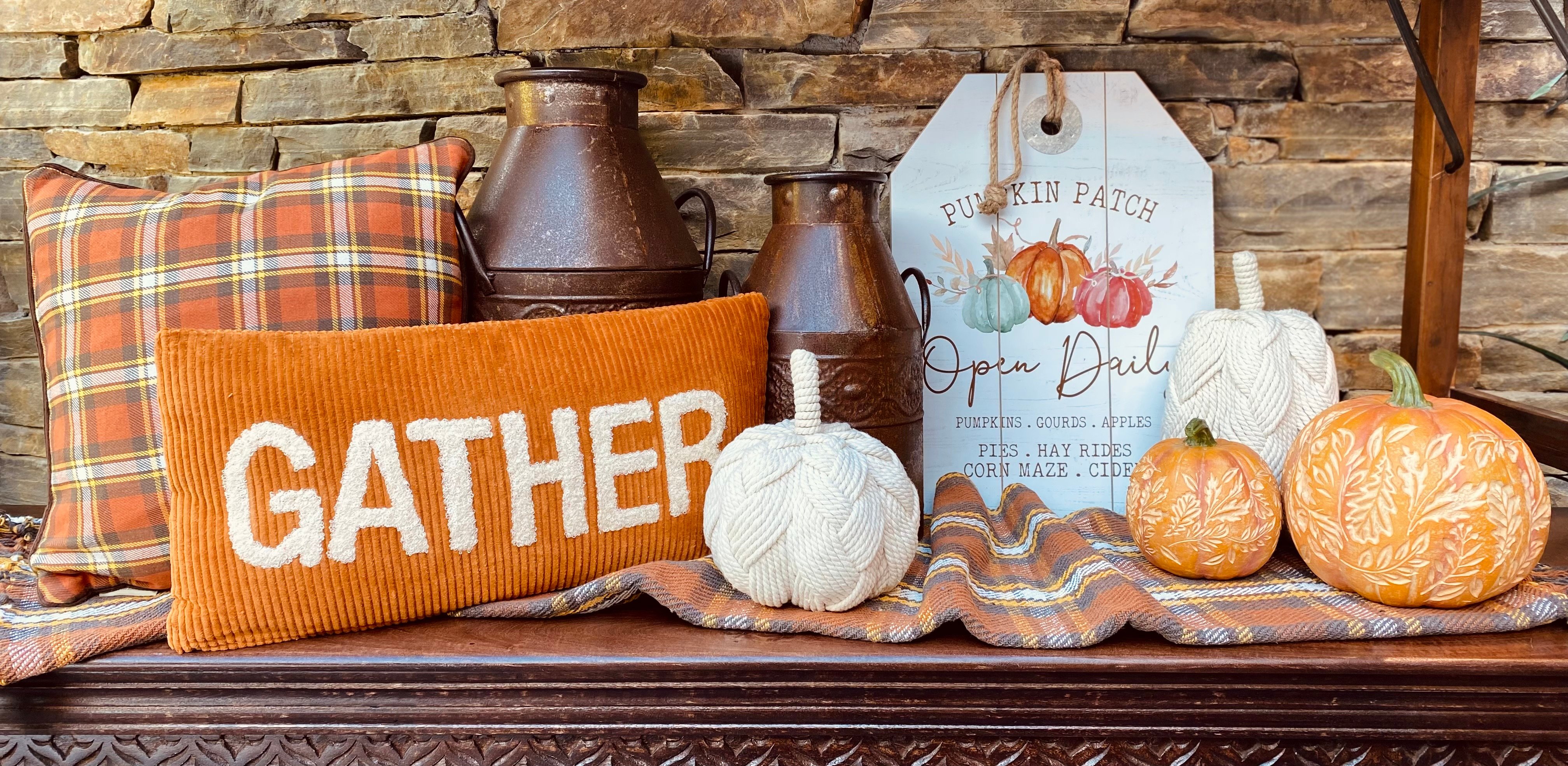 Leaves are changing color, everything is starting to smell and taste like pumpkin spice, and your closet is suddenly filled with your favorite sweaters. Now the only thing missing is your fall décor. Trying to find the perfect fall décor for your home can be overwhelming. Luckily, RC Willey has all the little knick-knacks that will turn your bright summer home into a cozy autumn refuge. We have pumpkins, throw pillows, wreaths, and door mats to help you welcome fall. When decorating for autumn, you can't forget Halloween! Enjoy RC Willey's collection of witches, candy corn décor, bats and spiders galore, and skeletons that will have your whole family excited for the spooky season.
Creating an Inviting Harvest Porch
Decorating for the holiday season starts with your porch. Hanging a decorative wreath on your front door is a beautiful and simple way to accessorize your doorway. Fall wreaths don't take on the same vibe as your summer ones. Most fall wreaths include beautifully colored leaves, pinecones, small pumpkins, and dried flowers. This gorgeous Wreath with Pumpkins would be perfect for your porch this fall season!
Beauty is in the details. Try adding splashes of plaid to your home this fall season to help bring in that cozy vibe. You can do this with a Plaid Throw Blanket over your couch, bench, or chair. If throw blankets aren't your thing, try a Fall Plaid Throw Pillow with that same, fun plaid pattern. Or think outside the box and include our Black Plaid Canisters in your kitchen, dining room, or living room for some additional fun. The concept is simple, but it can go a long way.
Seeing how the outdoors are so vibrant this time of year, why not feature them inside your home? To bring the outdoors in, try sprinkling Pumpkin Leaves, or Dancing Orchids in with your other décor. Add in some Rope Pumpkins, pine cones, and berries, and voila! You'll have yourself a colorful autumn forest.
Fun with Seasonal Textures
Texture, texture, texture! One rich aspect of fall décor that we love is texture. Notice these Metal Milk Cans with their subtle details, and the soft brown, wooden stand with gorgeous bead accents around the top. Even the smooth, milky-white floral vases with light blue floral artwork provide beautiful textural diversity. All of these will provide a lovely depth of character to your home décor this season.
Get Ready for Spooky Season!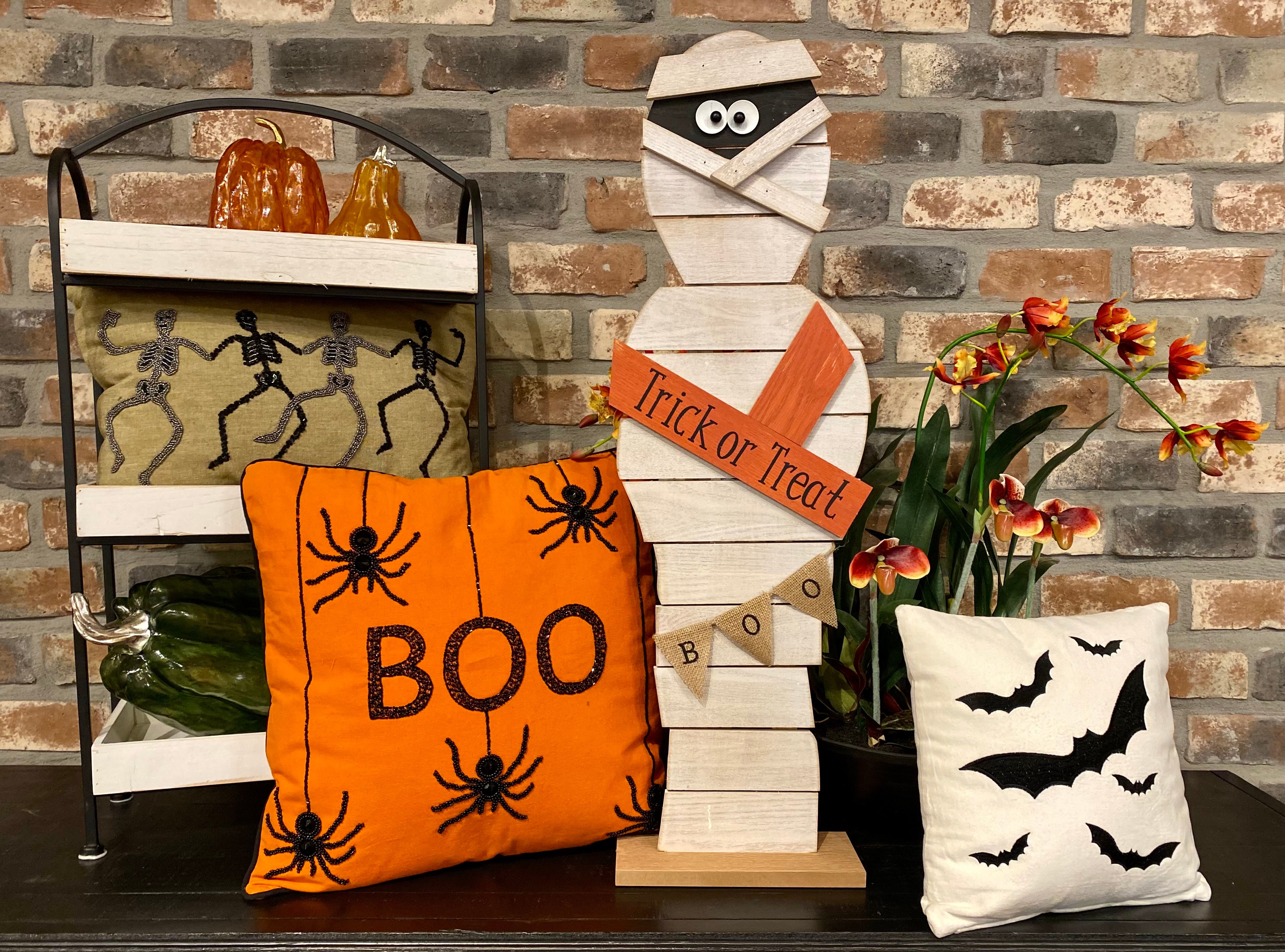 So now your house is beautifully decorated for the fall season, but what about Halloween? Try adding these simple additions to your home to help celebrate the spooky holiday. Start with a classic Halloween figure- a 48" Witch or Set of 2 Skeleton Banjo Players . Next, add some pumpkins. These Large Carved Leaf Pumpkins are timeless and elegantly done. Candy corn décor offers bright colors and a unique shape to offset the typical rectangular or circular décor that sits on your tables or mantle.
Most Importantly, Have Fun!
We know that decorating for the fall season, as well as Halloween, can be overwhelming and time-consuming. But it doesn't have to be. Use this guide to help steer you towards a more enjoyable experience dressing up your home for this festive season.
Popular Posts
Subscribe to the The RC Willey Blog Blog
Unsubscribe from the The RC Willey Blog Blog