Posted by
Andie
on April 7, 2019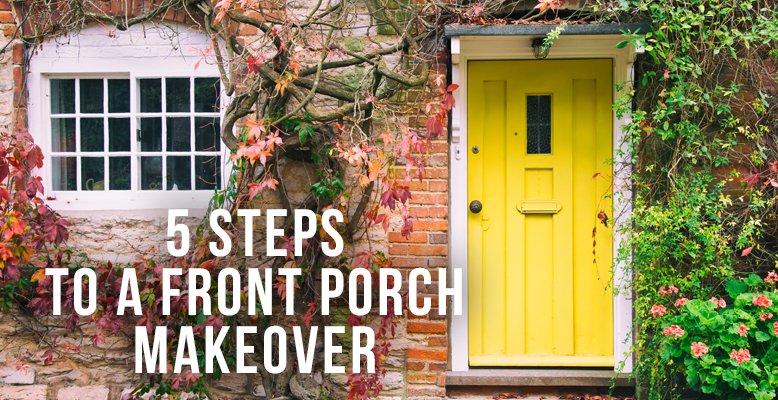 Spring has sprung! I love seeing everyone in my neighborhood out working to beautify and restore their yards again after a long winter. It feels good, doesn't it? One of the best and easiest ways to improve the exterior situation of your home, is to show your front porch a little tender love and care. It honestly doesn't take tons of time or money.... just some concentrated effort. Here are 5 steps to a beautiful front porch makeover you can try this season.
1. Paint your front door
New paint never gets old. In fact, I'm repeatedly amazed at the transforming wonders a new, fresh coat of paint can do anywhere, but especially on a front door. Your front door is the gateway to the rest of your home, so it should be a stunner. Whether you go with a bright, punchy green or a classic black-- either way, a fresh coat of paint will take your porch to the next level.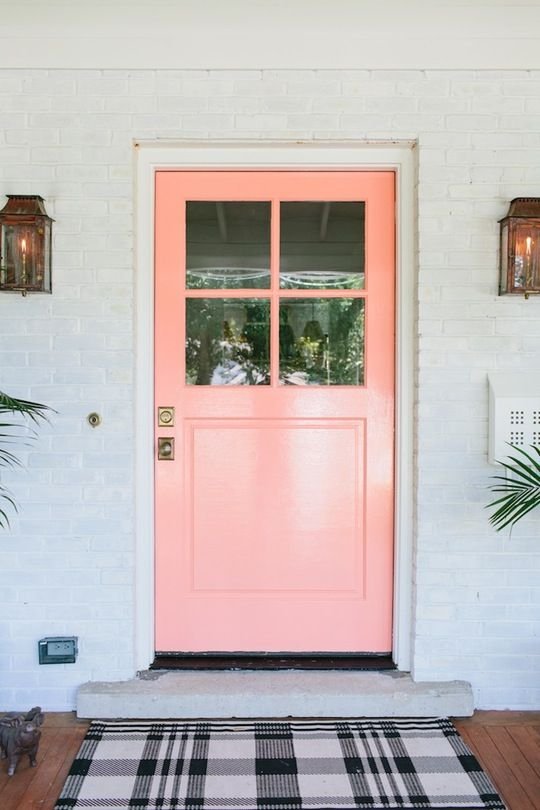 2. Paint the porch and trim
Again, never underestimate the power of paint. Go ahead and give all of your trim a fresh coat. If your porch is wood, go ahead and take the time to repaint the whole thing. It might seem like a huge waste of time, but it's now. If you want your porch to pop, fresh paint everywhere is the key.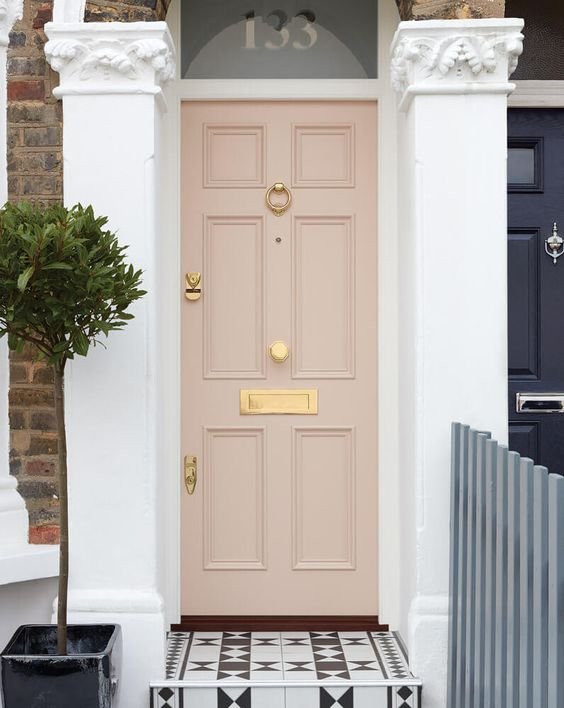 via pinterest
3. Add plants
What better way to refresh and revitalize your porch than with greenery! Hanging ferns and potted flowers and plants will give life to even the most tired, worn out porch. It doesn't have to be fancy!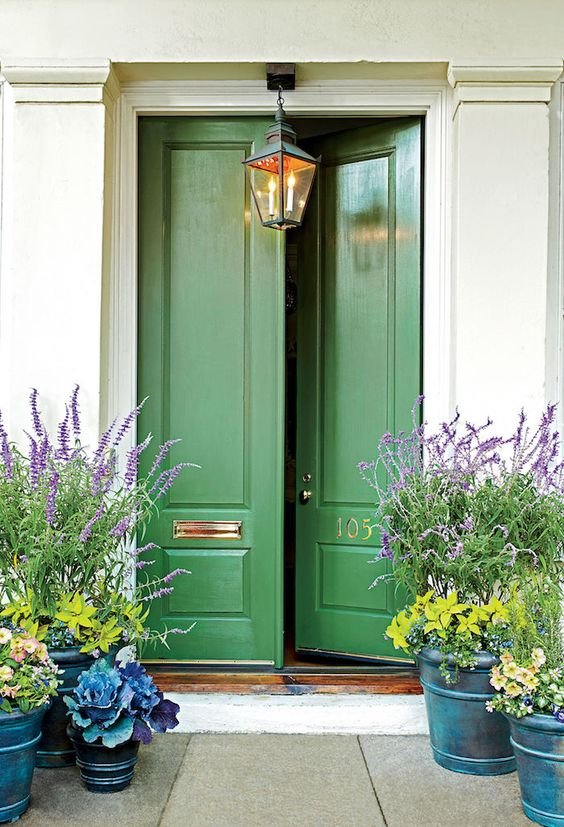 4. Put up a new light fixture
Getting a new light fixture for your porch, is like getting a new pair of glasses for your face. It changes everything!! Swap out an old, outdated fixture for something sleek and modern, and your whole porch will look different- in a good way!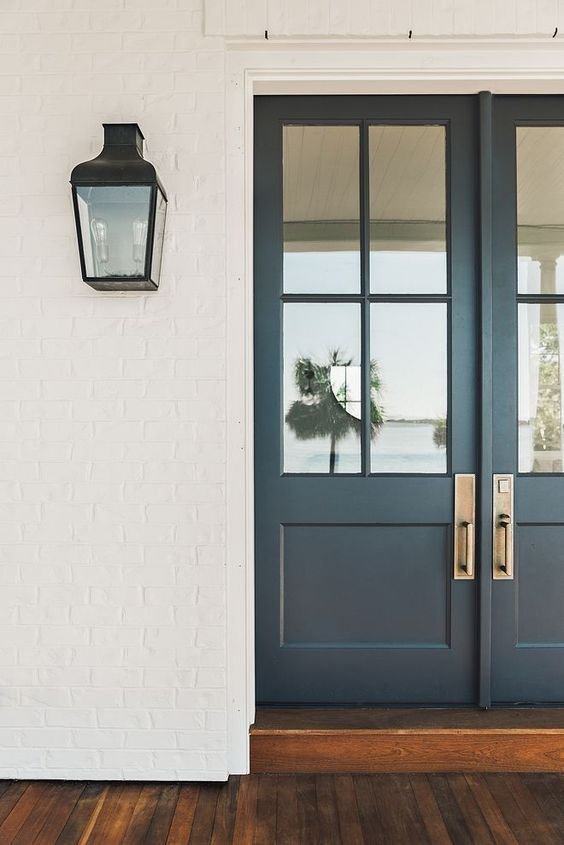 via pinterest

5. Layer welcome mats
I am personally loving the layered welcome mat look these days. It makes everything feel more cozy! It's simple. Start with a bigger outdoor rug, and then layer a smaller mat on top. That's it!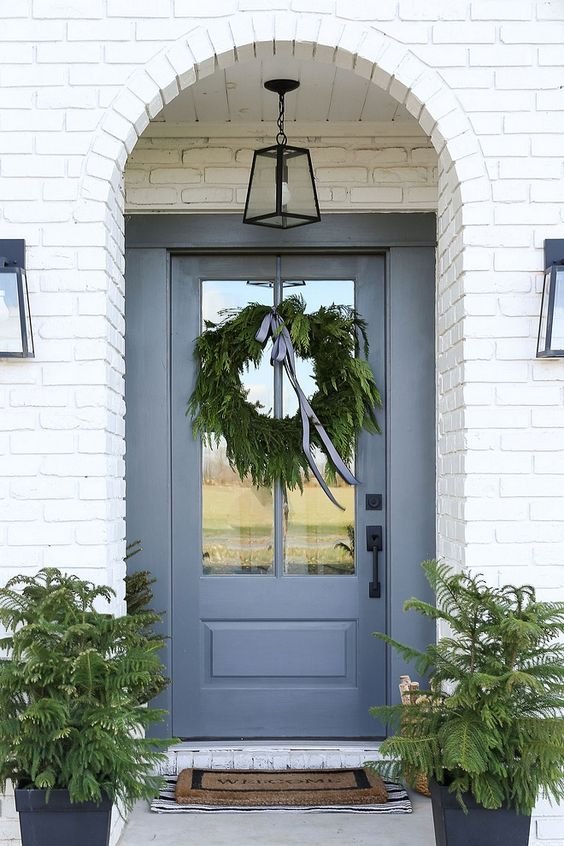 via pinterest



And there you have it!
What is your favorite way to freshen up a porch?


Sort By Blog Topic:
Popular Posts
Subscribe to the The RC Willey Blog Blog
Unsubscribe from the The RC Willey Blog Blog