Posted by Alyssa on August 20, 2019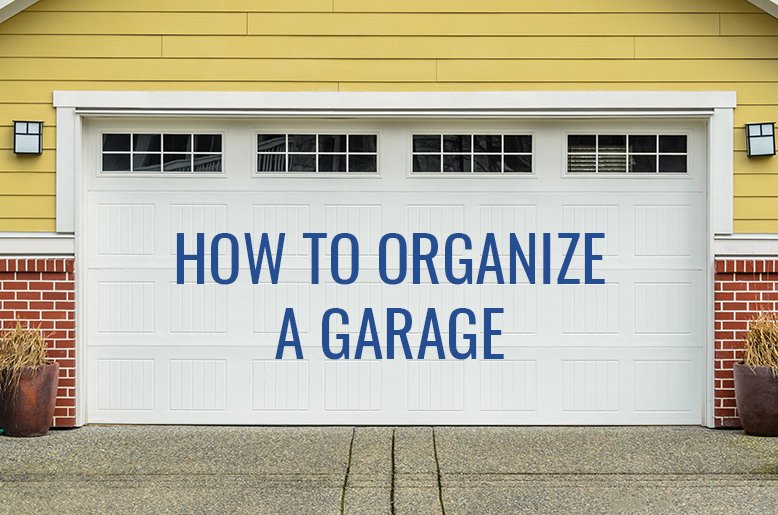 After a summer of bike riding, yard work, camping, and so many other activities, chances are your garage is a mess. If it's anything like mine, you may not even be able to fit your car along with all the projects that have taken over. Take the time to organize your garage and get everything squared away before the cold weather comes and you'll be ready to go as soon as next spring comes!
How to Organize a Garage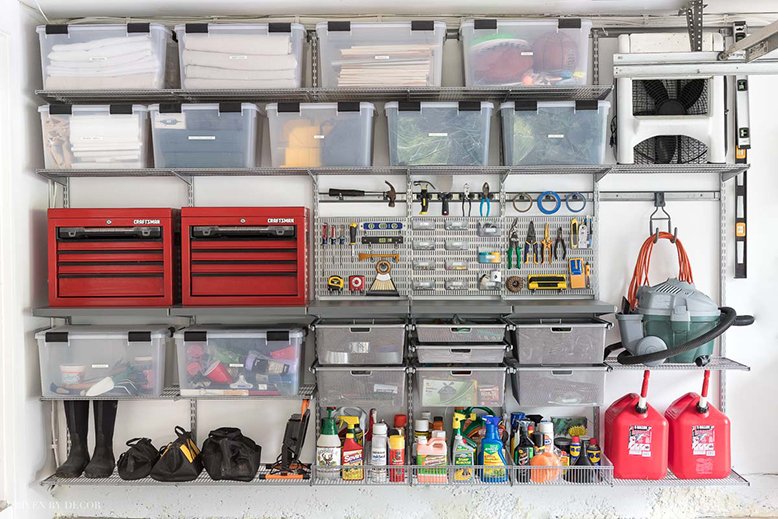 via Driven By Decor
First, you'll want to make sure you've set aside enough time to get everything done. Whether it's a full day or a full weekend, plan on finishing the project.
Pull everything off the shelves and into the center of your garage. Sort into three piles - keep, donate/sell, and throw away. Don't get emotionally attached to the broken baseball bat or the backpacking bag you've never used. This is your chance to clear out the junk!
Put everything together in like piles - yard work, sports, camping, etc. - and then assess the layout of your garage. Think through what actually will work for your life and your lifestyle before you start organizing.
Make sure you label storage boxes and arrange things so you won't have to dump everything out to get one item.
TIPS:
Keep items off the floor as much as possible. Things will stay cleaner if everything has a place where it belongs.

Clean out the garage as you go. Keep a trash bag handy and a shop-vac around so you can get all the dirt up.
Now that your garage is cleaned and ready to go, did you know you can get a garage heater at RC Willey? Keep your projects going year-round with one of these!
Popular Posts
Subscribe to the The RC Willey Blog Blog
Subscribe to the The RC Willey Blog Blog
Unsubscribe from the The RC Willey Blog Blog