Posted by Alyssa on June 3, 2018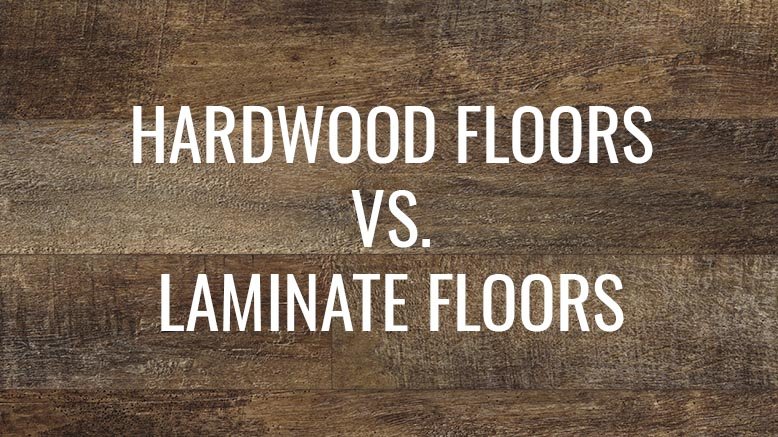 Knowing the difference between hardwood floors and laminate floors will help you be able to a smart decision when it comes to replacing the floors in your home. There are definitely pros and cons for each flooring type, so having some information before you start shopping around will ensure you end up with a flooring choice that will work in your home for years.
Hardwood Floors vs. Laminate Floors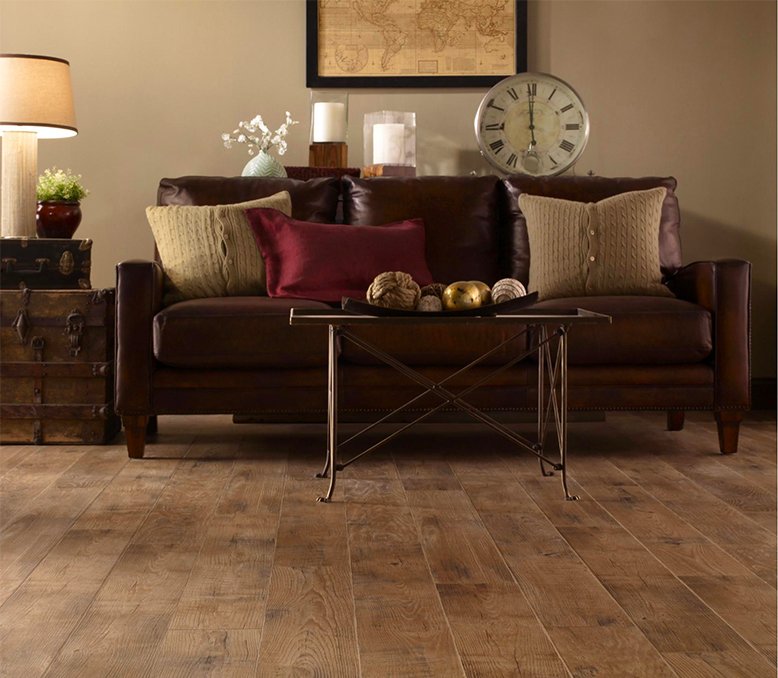 Cost
When it comes to home improvement, things always come down to cost. What can you afford and where is your money best placed? Hardwood floors are a classic choice that will greatly improve your home's value, so if you can afford the initial cost of hardwood floors it will pay off in the long run. However, hardwood floors do cost more money than laminate floors. There are plenty of affordable laminate options, but you'll be able to tell the quality in the flooring depending on how much you spend.
Another cost-saving aspect of laminate flooring is that it is much easier to install this flooring on your own. Click here to find out how to install laminate floors and save some money! Hardwood floors are significantly more difficult to install and if you are at all unsure should be professionally installed.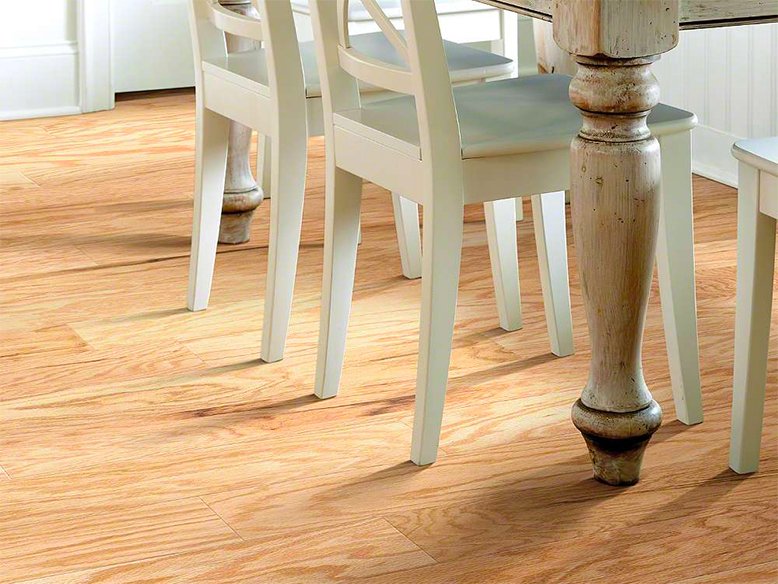 Look
The look of hardwood floors is a classic, timeless look. Like I said before, hardwood floors increase the value of your home and are a selling point on homes. There are many different types of wood, stain colors, and plank widths to choose from to make your home unique.
Laminate floors were, in the past, known for looking cheap. Nowadays there are plenty of budget laminate floors available, but there are also some high-quality flooring types that look a lot like real wood. When it comes to laminate flooring, what you pay will determine how close your floors will look to real hardwood.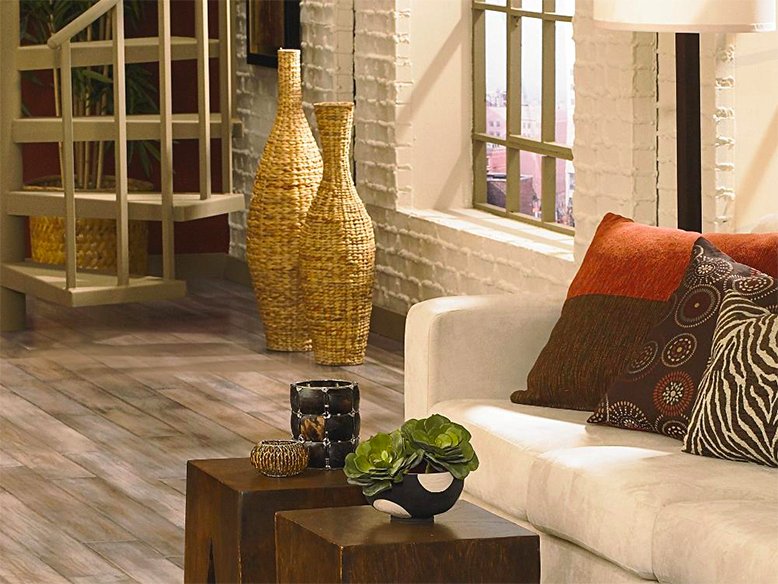 Durability
Both hardwood floors and laminate floors are pretty durable, but hardwood floors last much longer than laminate. Laminate flooring will last about 10 years while hardwood can last for years and years. Even though hardwood floors scratch and gouge easier than laminate you can sand down and restain the floors whenever you need to repair significant damages. Laminate floors are hardy and scratch resistant, but if one of the planks is damaged you will need to replace the entire plank.
When it comes to being water resistant, neither laminate or hardwood floors are especially great. Laminate floors are better than hardwood though, so if you're wanting to put new flooring in high spill/leak areas such as bathrooms or kitchens, laminate floors would be a better option.
All in all, laminate floors and hardwood floors are both great options for your home. Look at how you'll be using the space, how long you're planning on staying in your home, and what your overall budget is, and you'll end up with floors that will work perfectly!
Sort By Blog Topic:
Popular Posts
Subscribe to the The RC Willey Blog Blog
Subscribe to the The RC Willey Blog Blog
Unsubscribe from the The RC Willey Blog Blog