Posted by Kerry on January 31, 2018

The Big Game is coming up quick and I know just a little bit about throwing the ultimate "Copyrighted Major Football Sports Event" party. Grab a pen and paper and prepare to take some notes and you will be yelling "I'm going to Disneyland!" after your friends and family congratulate you on an epic party.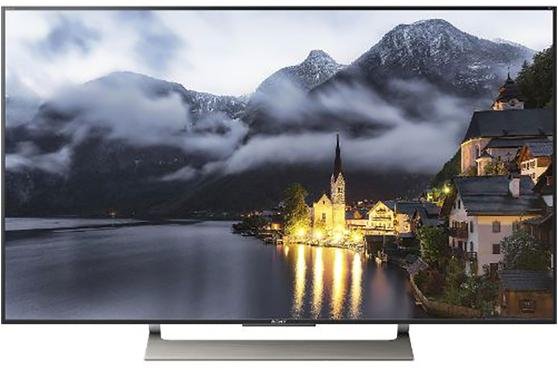 1. Size matters. No matter what anyone says, you need to have a respectable television to watch the game on. I know many people get by nowadays with a laptop or tablet and that's totally cool, but if you invite me over to your house to watch the game on your tiny screen, I'm gonna throw it out the window. Good news is you can get an awesome 55" 4K TV at RC Willey from Sony for under $700, and, with the Winter Olympics coming up you can watch all that powder and sweat in the best resolution on the market today.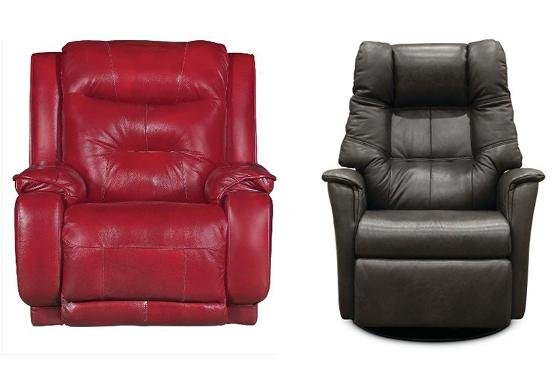 2. Seating. The Big Game lasts 3.5-4 hours long, and people usually show up early and stay late. You have to have a comfortable place for them to sit. Like I said earlier, if you hand me a metal folding chair for a 4-hour event, I'm throwing it out the window! RC Willey has a ton of great sectionals, sofas with a chaise, recliners, etc., and just like the Patriots, they will be good for years to come.
3. Don't forget the Antenna! My house is a streaming house but every once in a while we have to turn on a major network and a good antenna can bring you crystal-clear HDTV. Last year I had a bad antenna and every time someone walked in front of it the screen froze. My Dad threw me out the window.

4. Audio. Just about everyone has at least a 55" TV in their house these days which is pretty amazing since many of us grew up staring at a TV smaller than a pizza. But, these TVs don't really bring the theater experience that the future promised us. Why not? Because we all forgot about sound! You have to have a soundbar if you want to really immerse yourself in the game. You want to hear the cracks of helmets, the punishment of a hard tackle, and the soft tears of the opponent's quarterback when he gets sacked. There's a great soundbar from Polk that has wireless surround sound speakers making it easy to get into the zone.
5. Secondary TVs. I like to have TVs wherever my guests will convene. I keep a small one in the kitchen so people can grab a bite to eat or a drink and not miss any of the action. I also place a radio in the bathroom so my guests can keep tabs on the game while doing their business. And I've been thinking about putting a projector downstairs for the kids!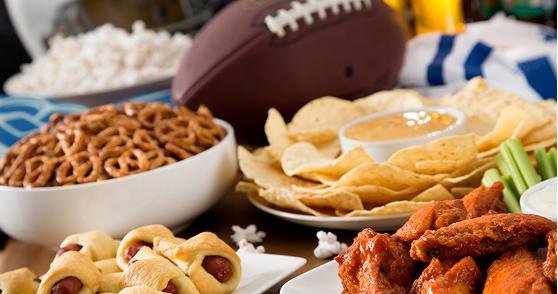 6. Food! Did you know a lot of people don't care about sports? It's true! But those people can't turn down a good excuse to eat salsa, guacamole, hot wings, french onion dip, etc. I like making grilled cheese's in a panini press, homemade pizza, and many dips with these small kitchen appliances.
7. Halftime show. Look, halftime shows can be a serious disappointment but not if you throw your own halftime show! We throw our annual karaoke halftime show where our guests come prepared to belt out their favorite song and hopefully don't have any wardrobe malfunctions. Also, once you own a karaoke machine you might find yourself walking around the house with your microphone telling your kids to do their chores or barking at the dog.
8. What about the children? Kids aren't used to their parents ignoring them for 4 hours which is why I usually bribe them with Nintendo games! You want to have some activities so the kids can have fun while you have fun or else you won't have fun. This is where a third tv comes into play. Set the kids up with some movies, snacks and video games and you'll easily have 4 hours of adult time to enjoy.
9. Clean up. Oh yeah, the worst part of throwing a party. Many of our furnishings come in a stain resistant fabric so start there if you are a party animal. If you need a new dishwasher or vacuum use the Big Game as an excuse to treat yourself and test it out. I'm a huge fan of Roombas.
Sort By Blog Topic:
Popular Posts
Subscribe to the The RC Willey Blog Blog
Subscribe to the The RC Willey Blog Blog
Unsubscribe from the The RC Willey Blog Blog