Posted by Alyssa on June 23, 2018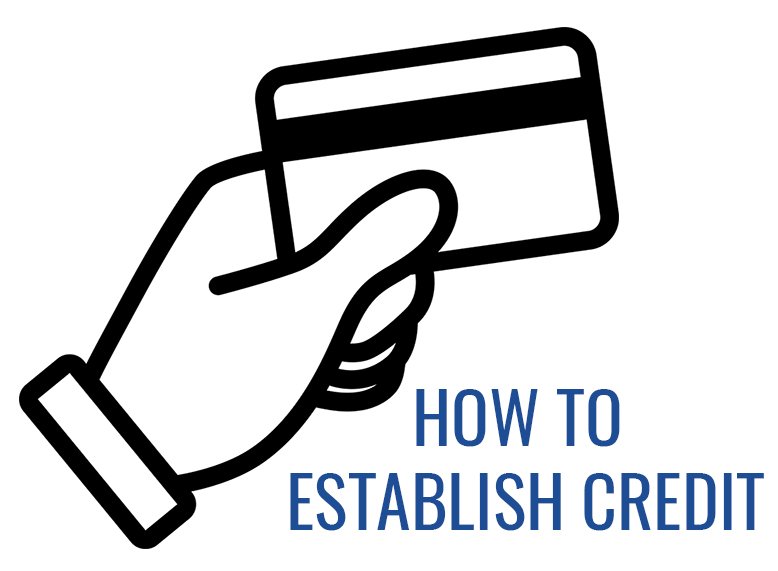 Knowing how to establish credit and build a strong credit score is vital to becoming financially free and secure. I grew up so afraid of debt that I avoided anything that even looked like a credit card as much as possible, but when it came time to get a loan to buy my first house, I was in trouble. I had essentially no credit, which meant getting a good loan was difficult. After working with my bank and doing a little research, I was able to establish some credit and easily build up my credit score. If you're looking to start building credit or repair damaged credit, there are some easy things you can start doing today.
How to Establish Credit
CREDIT CARDS
Start by opening a credit card. Do some research to see how high the interest rates are and whether or not there are annual fees before signing on. If you're nervous about having a credit card for the first time, you can start with a secured card. These cards work the same way as a regular credit card - monthly payments with interest if you don't pay it off in full - but with the added protection of a cash deposit that serves as collateral if you miss a payment. Secured cards are not a long-term fix but rather a way to get started building your credit.
BECOME AN AUTHORIZED USER
Another way to start establishing credit is by using your parents or a trusted friend and having them make you an authorized user on one of their credit cards. Being an authorized user on someone else's credit card means you will get your own card but you are not legally responsible to pay the bill. This can make it a risky choice for whoever is allowing you onto their credit card, so unless you're both completely comfortable, it may not be the best way to go about establishing your credit.
COSIGN ON A LOAN
If you're in need for a loan but don't have the credit to make it happen yet, find a trusted friend or family member who will cosign a loan with you. If the cosigner has good credit, you're much more likely to be eligible for a loan with a lower interest rate. You'll both be responsible for paying this debt, but again it could be a risky choice for the cosigner. If you default on the loan or stop paying, you could hurt their credit score as well.
OTHER IDEAS
When a credit card still sounds scary or you're worried about spending more than you can pay, there are other ways to establish your credit. Paying your student or auto loans on time, making your monthly mortgage payments, paying bills when they're due, etc. are all ways to show you're responsible with money.
In fact, RC Willey can help you establish and build credit as well. If you apply for RC Willey credit you'll be able to set up payment plans that will build up your credit each time you make an on time payment. This is actually one of the ways I was able to establish credit, so I can say from experience that if you are responsible and stick to your budget, you'll be able to build up your credit score while furnishing your home. Read here for more information about the different payment plans available.
Don't forget that you are responsible for your credit score. Don't spend more than you can afford, make your payments on time, and keep a low debt to income ratio and you'll be well on your way to a great credit score!
How have you established credit?
Sort By Blog Topic:
Popular Posts
Subscribe to the The RC Willey Blog Blog
Subscribe to the The RC Willey Blog Blog
Unsubscribe from the The RC Willey Blog Blog