Posted by
Alyssa
on May 3, 2019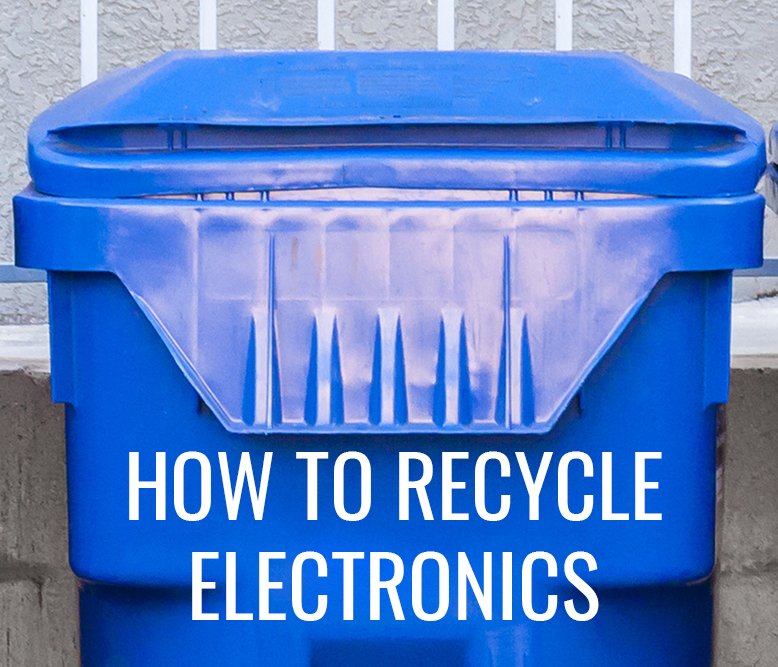 Be honest. How many of you have a stash of old cell phones, broken DVD players, dead laptops, or old TVs? Rather than keeping them shoved in a closet or throwing them away, consider recycling your old electronics! Lots of parts the make up your electronics can be reused if you know how to recycle them properly. The first thing you need to do is make sure you've cleared all personal information from your devices. After that, there are a couple of options on how to recycle electronics. I found a great article on Consumer Reports that explains how and where to recycle electronics that I've summarized for you below!
How to Recycle Electronics
Find a drop off location. While there are often citywide electronic recycling collection days, there are different locations that will accept your old electronics or batteries any time. Use call2recycle.org to figure out where the nearest drop off location to you in.
If the electronic still works, donate it. Look into some different charities to see what they will and will not accept. Chances are they'll need something you're trying to get rid of! Here are some other places to check into as well: Dell Reconnect Program, World Computer Exchange, or eBay for Charity.
Take it to a tech firm. There are lots of different places you can take your old electronics - some even have a cash incentive! Apple's GiveBack program, Amazon Trade-In, and Best Buy's recycling options are all different places to get started.
If you're still looking for places to recycle your old electronics, check out the EPA's website on how to recycle electronics for more ideas.
Sort By Blog Topic:
Popular Posts
Subscribe to the The RC Willey Blog Blog
Unsubscribe from the The RC Willey Blog Blog