Salt Block Recipes
Posted by Alyssa on May 6, 2019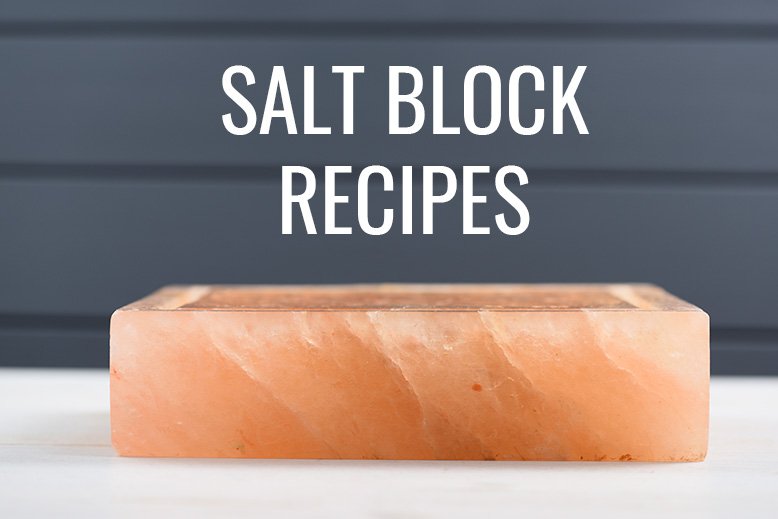 If you haven't tried using a Himalayan salt block, you need to get one right away! Made out of pink salt, these slabs of salt are perfect for cooking and serving food. You can find these salt blocks online or at most cooking supply stores. They flavor whatever your cooking and make pretty much anything delicious. I generally stick with using my salt block on my grill, but you can use it on your stove top as well or freeze it to serve cold foods on. Make sure you read the instructions on how to safely heat and handle your salt block, and then get ready to make something delicious! Here are three Himalayan salt block recipes you may want to try out.
Salt Block Recipes
WATERMELON FETA MINT SALAD from Rainbow Delicious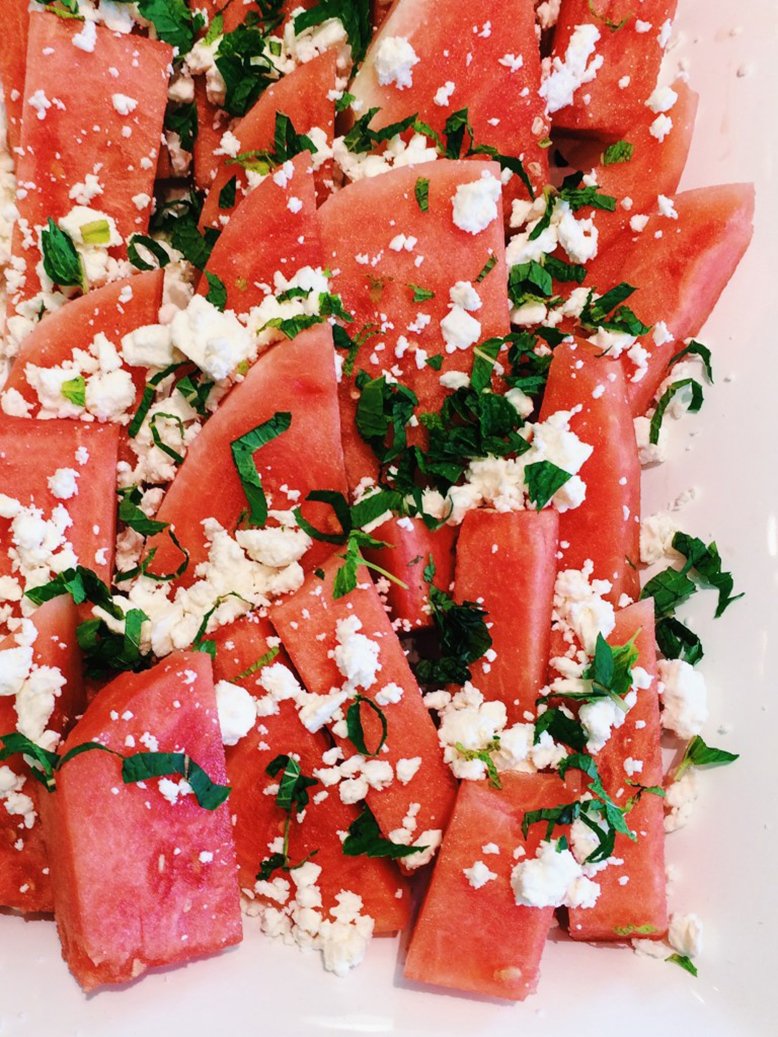 Supplies:
Salt block
Watermelon slices
Feta cheese, crumbled
Minto or basil leaves, cut chiffonade style
Pre-chill the salt block in your refrigerator for a minimum of two hours.
Place watermelon slices in an arrangement directly on the salt block. The more the watermelon is touching the salt block the saltier the watermelon will taste.
Sprinkle the feta cheese crumbles over the watermelon, and then garnish with the mint or basil leaves.
Serve and enjoy!
GRILLED HALIBUT WITH BROCCOLINI from JZ Eats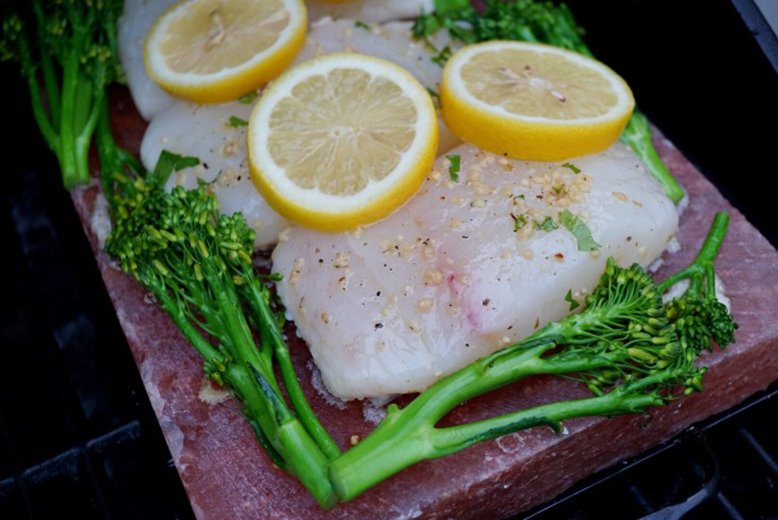 via JZ Eats
Halibut Grilled On A Himalayan Salt Block With Broccolini
Himalayan salt blocks add incredible flavor to meat, seafood, and vegetables! Make this halibut on the grill or in the oven in 30 minutes.
Ingredients
Himalayan salt block

2

halibut filets,

6 oz each

1

cup

broccolini florets,

about 1 bunch

1

lemon,

cut into 1'' slices

olive oil

1

tbsp

garlic

1

tbsp

Ashman House Co seafood sprinkle,

or your favorite all purpose seasoning

pepper

3

tbsp

fresh chopped parsley
Instructions
Preheat Himalayan salt block with grill to 375

Mix parsley, garlic, 3 tbs olive oil, pepper, and seafood sprinkle in a small bowl

In a medium sized mixing bowl, toss broccolini with 2 tbs olive oil

Using a silicone brush, coat all sides of the halibut with the olive oil mixture

Place halibut and broccolini on Himalayan salt block and brush remaining olive oil mixture over broccolini. Place lemon slices over halibut.

Cook for 8-10 minutes or until halibut flakes with a fork. Using a spatula, carefully remove fish from salt block.
SALT BLOCK SHRIMP from Gravel and Dine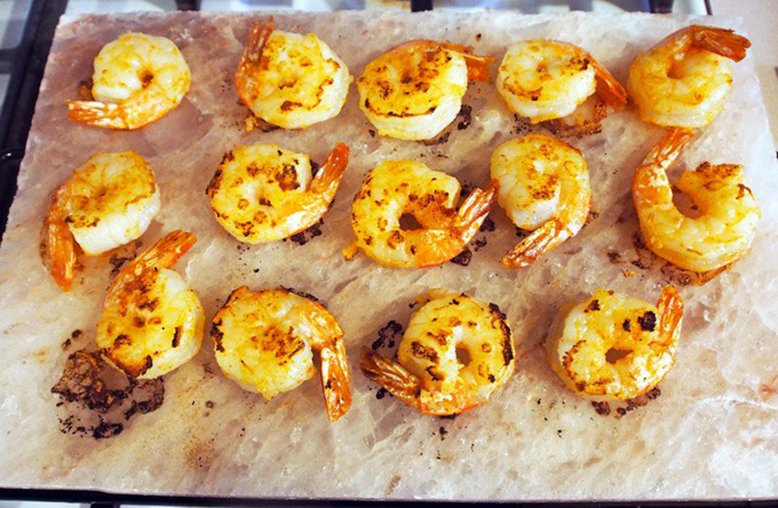 via Gravel and Dine
A simple yet tasty shrimp that is cooked on a Himalayan salt block to deliver just the right hint of salt.
Author: Gravel & Dine
Recipe type: seafood
Serves: 2 main dish, 5-6 appetizers
INGREDIENTS
8 oz jumbo tail-on shrimp, peeled and deveined
Oil (I used a coconut vegetable oil mix)
Garlic powder
Cayenne pepper powder
Himalayan salt block
INSTRUCTIONS
Heat the salt block slowly in 3 – 15 minute increments increasing from low to medium to high.
During the last 15 minutes mix the shrimp with a light drizzle of oil and garlic and cayenne pepper to taste.
Cook directly on the hot salt block for 3 minutes each side until opaque.
Serve immediately
Don't these look delicious? Honestly though, most of the time I just throw whatever I am cooking on top of the salt block without really looking at a recipe. It's one of those things that makes pretty much anything delicious.
Have you tried cooking on a salt block?
Popular Posts
Subscribe to the The RC Willey Blog Blog
Subscribe to the The RC Willey Blog Blog
Unsubscribe from the The RC Willey Blog Blog