Posted by Alyssa on July 28, 2017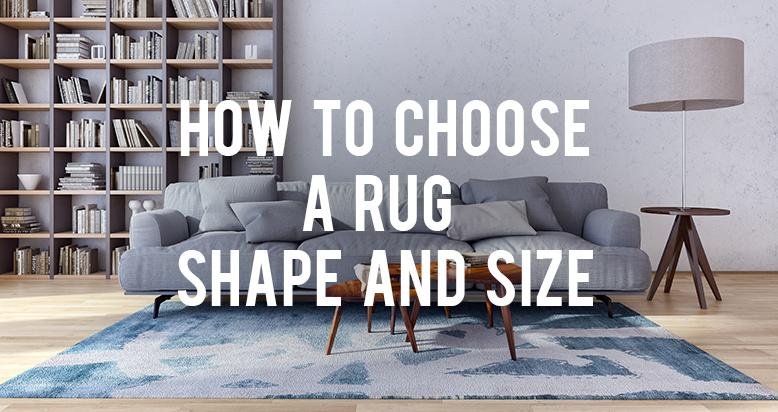 Knowing how to choose a rug that will fit your room's size, shape, and style is key to pulling everything together and finishing off your space. If you need a rug but aren't sure what to look for, check out these tips from RC Willey.
How to Choose a Rug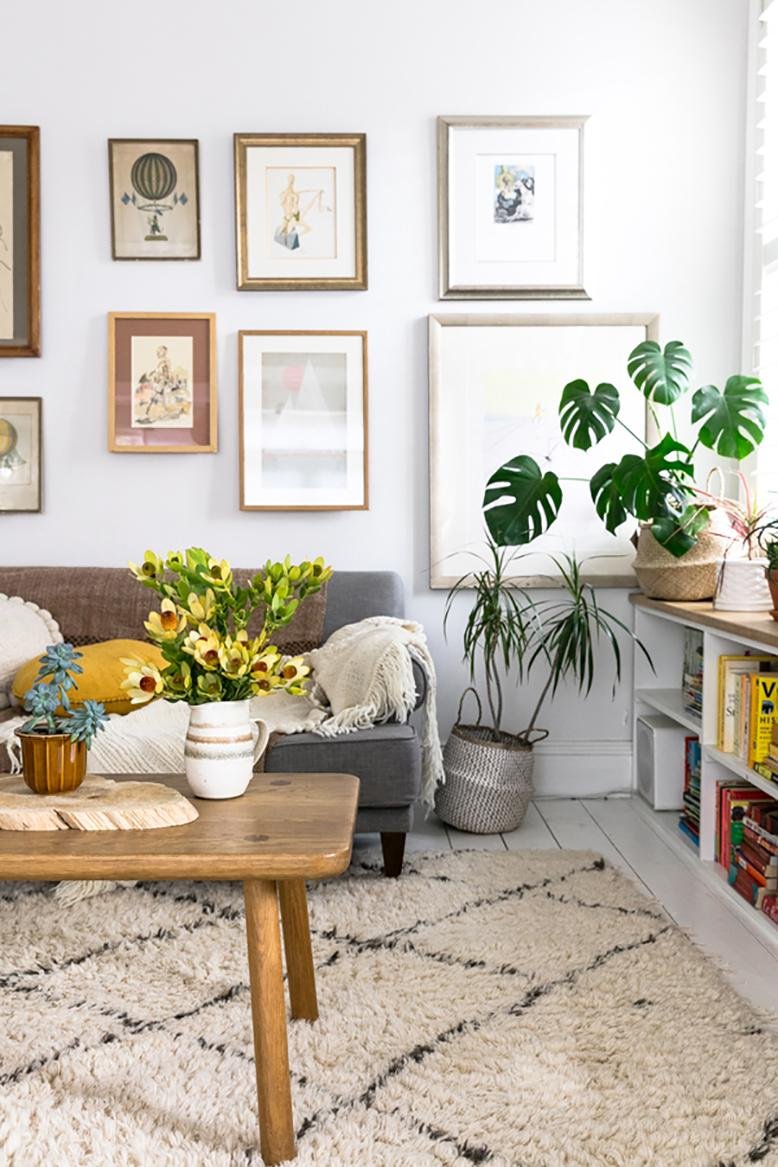 One of the biggest problems people run into when choosing a rug is getting the correct size. A rug is meant to pull a room together, not chop it up, so bigger is better. While you should keep your rugs proportional to the space, don't be afraid to fill the area something like this ombre blue rug.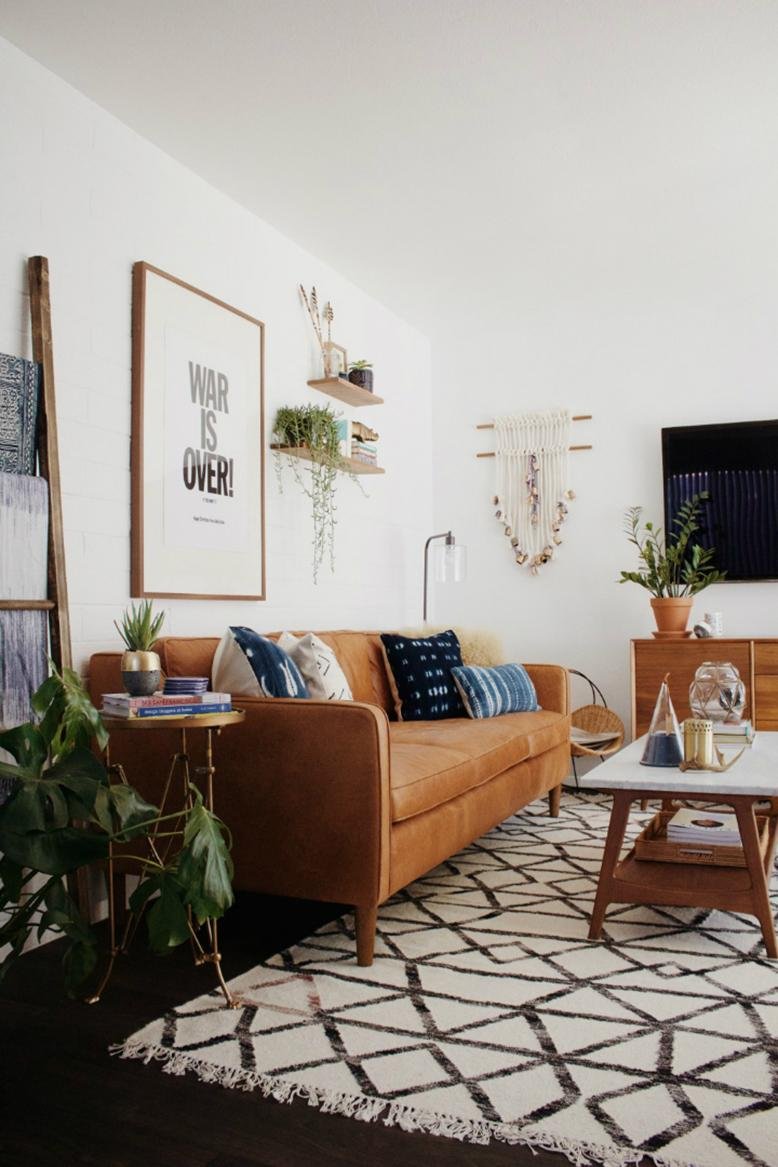 via Decoholic
In your living room, be consistent when it comes to how you are placing your furniture on the rug. With floating furniture you should ideally be able to fit all the furniture on the rug easily, but if your rug is too small for that, just make sure you are doing the same thing with all your furniture. For example, if only the front legs of your couch are on the rug, make sure only the front legs of other chairs are on the rug as well.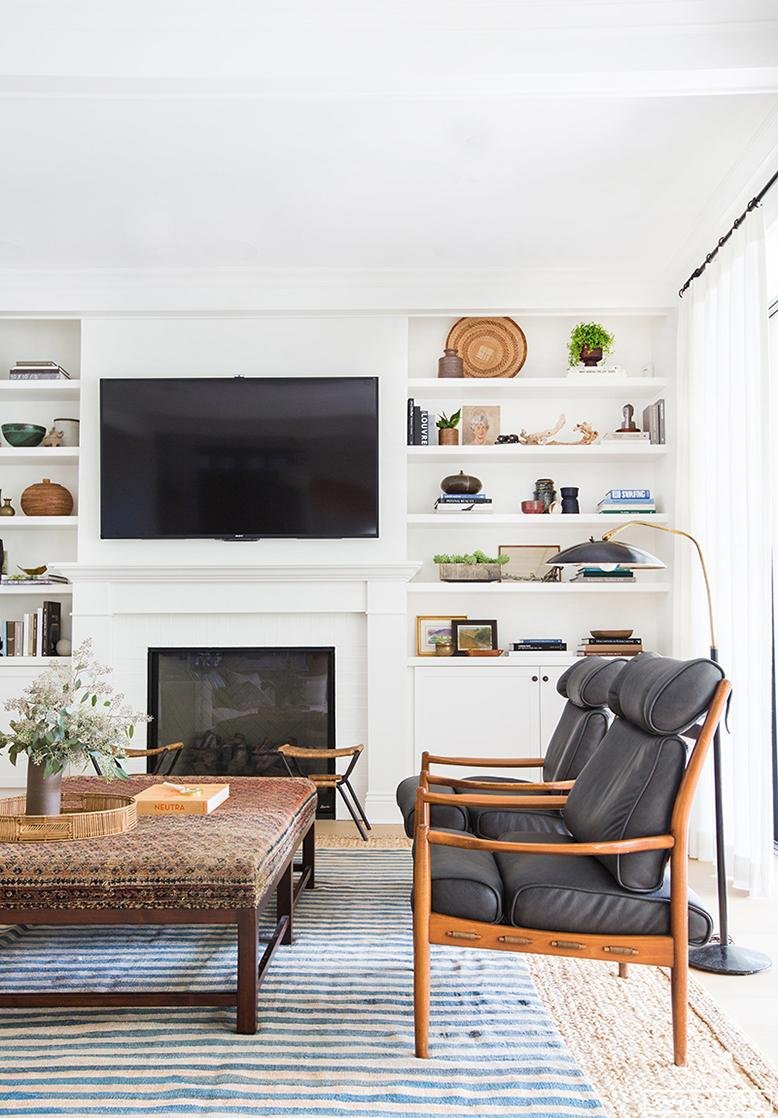 via Amber Interiors
If you have a rug that is too small for your room but you love it too much to replace it, you can either center it under the coffee table or layer it on top of a more neutral rug to give the appearance of size. A tan, natural fiber rug like this is a good backdrop for your favorite rug. The goal is to have at least six inches extending from either side of the couch.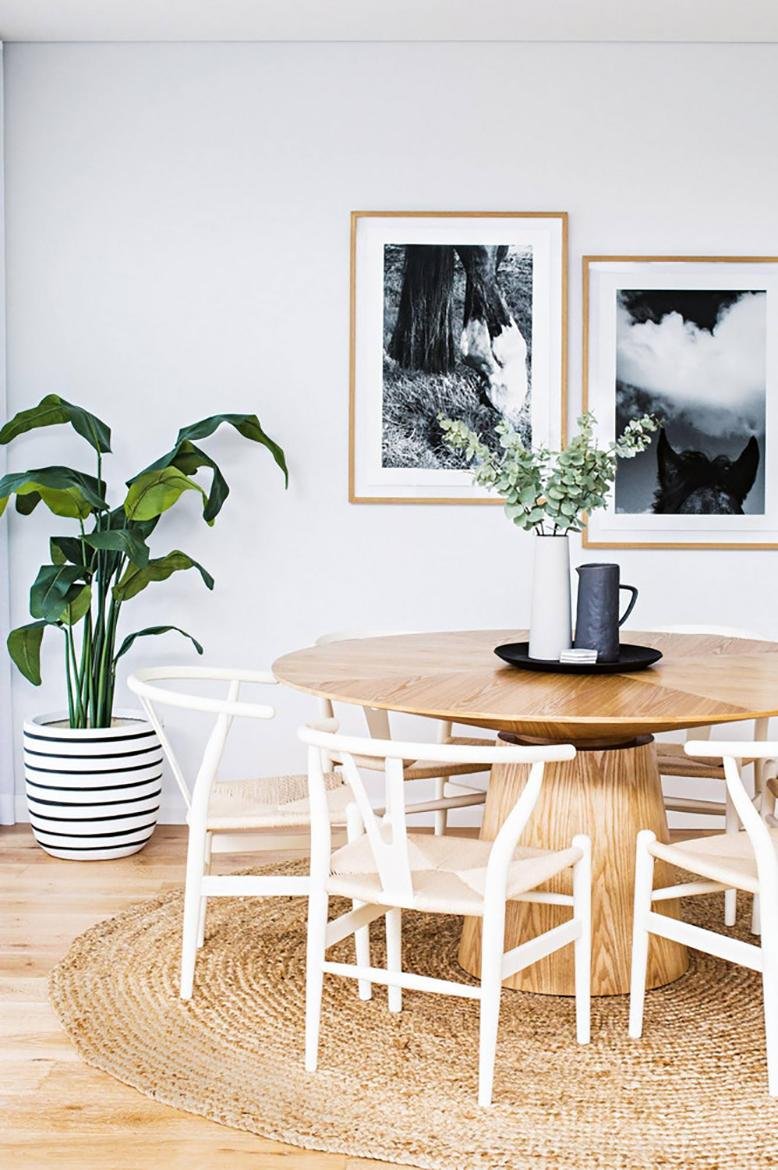 via Domino
It's awkward to sit on a dining chair that is half on a rug and half off, so when placing a rug under a dining room table make sure it extends at least 24" out on all sides. Not only will it be more comfortable, you'll avoid any issues with chair legs getting caught when sliding in and out from the table. If you have a circular table, think about using a circular rug like this charcoal and ivory rug.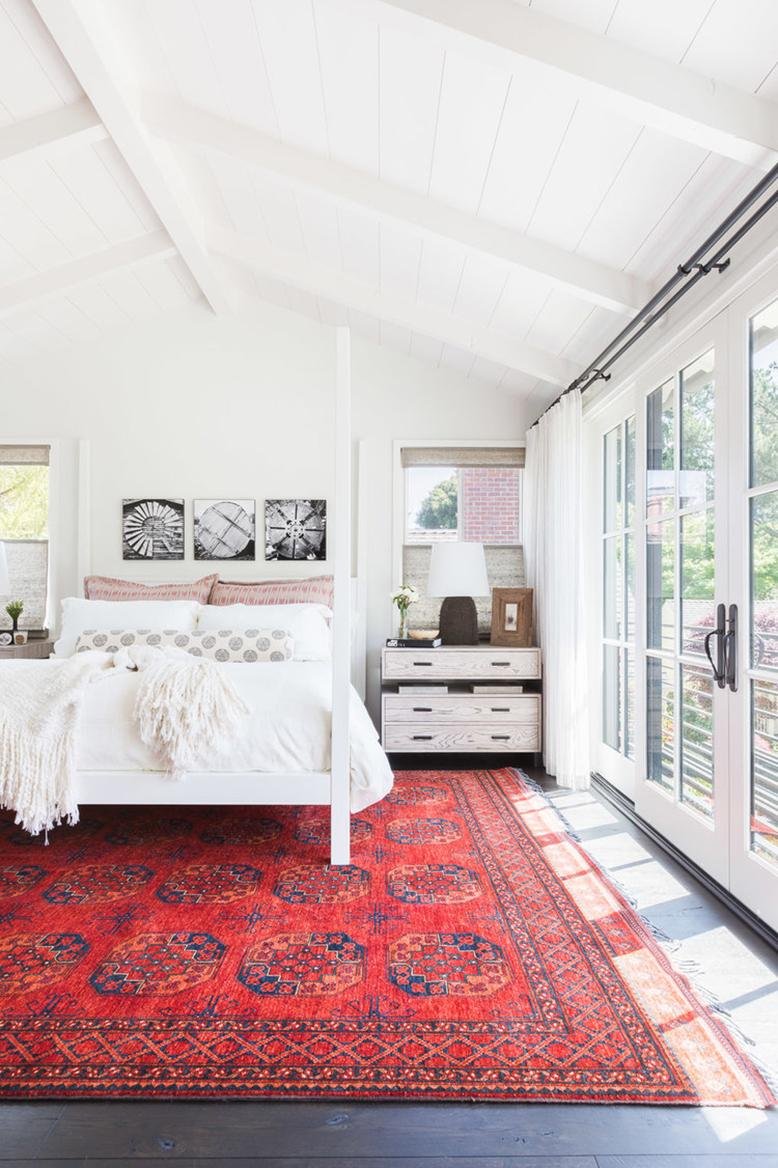 via Alyssa Rosenheck
In a bedroom, you want to have your rug frame the bed. Center the bed on the rug and have enough rug extending from the sides of the bed so that you will be stepping on the rug when you get out of bed. If you can't find or afford a rug that large, think about using a runner on each side of the bed. Something geometric like this red and ivory runner would look great next to your bed.
Some final quick tips to help you know how to choose a rug:

Measure the space for your seating area and size up - bigger is better!

If you're concerned about getting the right size of rug, lay down some painter's tape so you can see how much of the room the rug will take up.

You should lay the rug to mirror the room - if you have a long rectangular room, lay the rug longwise to match.
Now that you know how to choose a rug that will fit your room's shape and size, check out all the rug options available at RC Willey and let us know which one is your favorite!
Popular Posts
Subscribe to the The RC Willey Blog Blog
Subscribe to the The RC Willey Blog Blog
Unsubscribe from the The RC Willey Blog Blog