Posted by Andie on July 21, 2017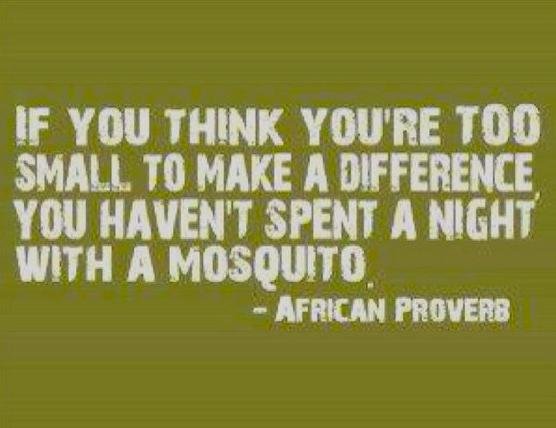 Sometimes we have the mindset that in order to make a big difference, our acts of service need to be big. If you don't have the funds or time to volunteer in a clinic in a third world country, foster a troubled teen, or quit your job to start your own non-profit..... is it worth even trying? I submit to you that yes! Yes it is! Obviously providing large scale acts of service is important and commendable, but sometimes the most beautiful acts of service, in my opinion, are the small and simple daily acts of kindness you never see posted on social media.
Also, I've realized that as a parent I can talk my kids' ears off about the importance of serving and reaching out to others, but actions speak louder than words. Showing is always so much better than telling! Here are 95 easy ways to serve and help others in your daily life. I think you'll realize that you are already doing more than you think you are....
1. Smile at people
2. Spark conversation with cashiers and ask them how they are doing.
3. Write hand written letters to your loved ones.
4. Call the friends you haven't talked to for a while.
5. Go visit the elderly, who often feel lonely and need a friend.
6. Offter to babysit for someone for free so they can go on a date.
7. Offer to share your musical talents with others.
8. Do the dishes for someone.
9. Fold someone's laundry.
10. Wash someone's car.
11. Visit people in the hospital.
12. Offer to go to the store to pick up someone's groceries.
13. Write thank you letters to your local heroes.
14. Bring care kits to the homeless.
15. Go through your clothes and find something warm you can give.
16. Bring toys to a family.
17. Donate food to your local homeless shelter or ask what they need most.
18. Use your artistic skills to make something special for someone.
19. Make dinner for a busy or sick friend.
20. Make treats and bring them to your neighbors.
21. Send a care package to the military.
22. Give baby blankets, hats, and diapers to a family expecting a baby.
23. Donate pet food to an animal shelter.
24. Buy the groceries for the person behind you in line.
25. Donate to a non-profit.
26. Send someone flowers and a note.
27. Donate to a kickstarter to help a budding entrepreneur.
28. Donate to a Gofundme account.
29. Donate to your alma mater to help future students.
30. Buy dinner for someone.
31. Fill up someone's gas tank.
32. Buy lemonade from a child's lemonade stand.
33. Give an extra large tip to the waitress at a restaurant.
34. Hold the door for someone.
35. Help someone get where they want to be.
36. Take a co-worker out to lunch.
37. Mow your neighbor's lawn.
38. Invite someone over for dinner.
39. Help someone achieve a goal.
40. Shovel snow from more than your own walks.
41. Write an article that helps people.
42. Teach someone a skill you have
43. Listen intently in conversation.
44. Volunteer in your community.
45. Pick up loose garbage.
46. Be a mentor to someone.
47. Give away your old stuff.
48. Buy someone a book.
49. Be genuine with your apologies.
50. Bring baked goods to work.
51. Compliment someone.
52. Help organize a charity event.
53. Show good sportsmanship on sports teams.
54. Encourage people.
55. Give books you've read away.
56. Be a friend to someone you don't have a lot in common with.
57. Promote someone else's idea.
58. Stay calm and don't react in arguments.
59. Share successes.
60. Offer your seat on the bus/train.
61. Put and keep your cell phone out of site in conversation.
62. Inspire others.
63. Share appreciation aloud.
64. Share gratitude in life.
65. Demonstrate perseverance.
66. Make moral decisions.
67. Avoid and gaurd against gossip.
68. Keep excuses to yourself.
69. Say "thank you"
70. Keep emails and texts positive.
71. Use your talents to help others.
72. Be patient.
73. Forgive easily.
74. Cancel a debt.
75. Donate blood.
76. Use positive dialogue.
77. Do extra household chores.
78. Give anonymously.
79. Leave a specific compliment with a tip.
80. Say hello often to strangers.
81. Keep your promises.
82. Help someone with homework.
83. Star your spouse's car so that it will be warm or cooled off when they hop in.
84. Keep $5 McDonald's gift cards in your car for the homeless.
85. Host a garage sale or bake sale and give the proceeds to someone less fortunate.
86. Play music at a nursing home.
87. Volunteer to read to kids at a local school.
88. Let someone stay in a spare room for cheap or free.
89. Put a cooler of water or Gatorade in your car on a hot day and hand them out to homeless people you see.
90. Invite someone over with nowhere to go to celebrate a holiday.
91. Visit a shut-in.
92. Tell someone you love them.
93. Take someone out for hot chocolate and listen to their story.
94. Leave a thank you note and/or present for the people we often take for granted (policemen, firemen, paramedics, nurses, mailmen, teachers, etc.)
95. Continue dating and doing nice things for your spouse or significant other.


Popular Posts
Subscribe to the The RC Willey Blog Blog
Subscribe to the The RC Willey Blog Blog
Unsubscribe from the The RC Willey Blog Blog