How to Install an Over-the-Range Microwave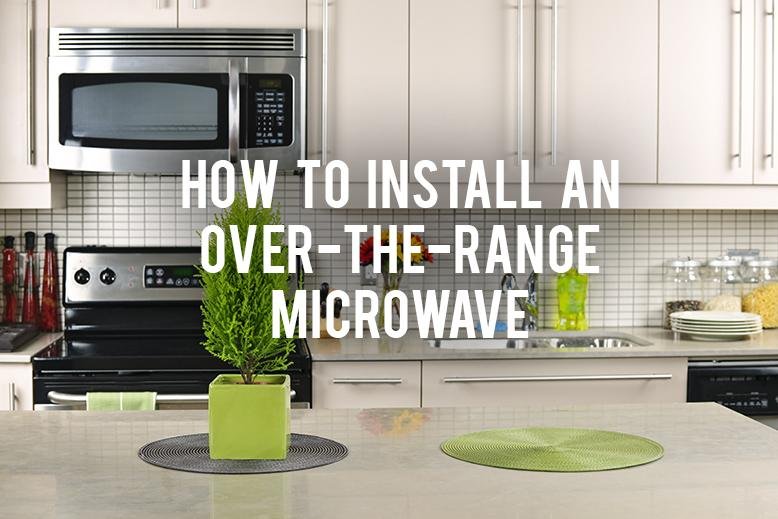 Read tips on installing a new over the range microwave, provided by RC Willey - your Las Vegas and Salt Lake City furniture store.
Tips for Installing an Over-the-Range Microwave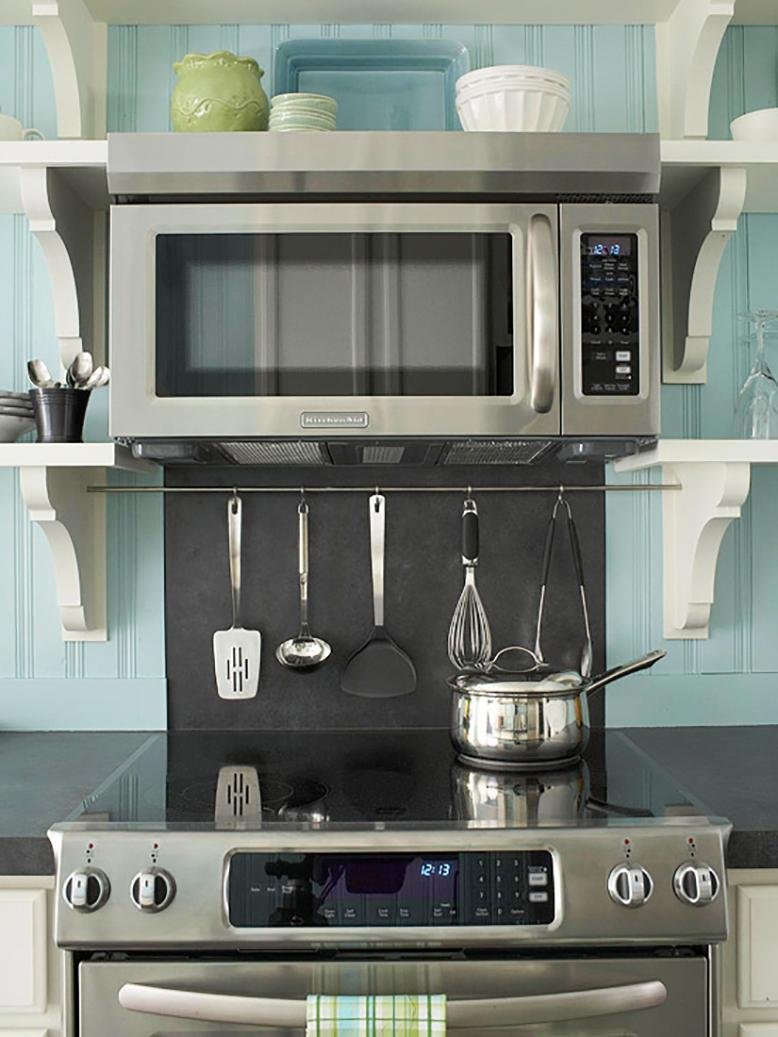 There are few things that take up more space on your kitchen countertops than a bulky microwave. That's why over-the-range microwaves are such a popular option. Doubling as a vent for your range, an over-the-range microwave like this GE model sits above your stove top and is both out of the way and easily accessed. Knowing how to install your over the range microwave will help save you money. Keep reading for some tips on how to best install a microwave.
Your microwave should come with a template that will help you know where to drill and install the mounting bracket that will hold up your microwave. Use a level to make sure your template is straight and even before you start drilling. The last thing you want is a crooked microwave hanging on your wall.
A microwave weighs about 20 - 30 pounds, so you need to make sure you have drilled your mounting bracket into studs that will be able to hold the weight of the appliance. You can easily find a stud with a stud finder, or use these three techniques if you don't have access to a stud finder.
Because you'll need to lift and position the bulky microwave, make sure you have an extra person to help you out. It will be helpful to have someone guide the microwave onto the mounting bracket and finish the installation once the microwave is positioned.
Watch this video below for more help in knowing how to install an over the range microwave.
Now that you know how to install a microwave, check out the over-the-range microwave options at RC Willey and see which one will work best for your family!
Popular Posts
Subscribe to the The RC Willey Blog Blog
Subscribe to the The RC Willey Blog Blog
Unsubscribe from the The RC Willey Blog Blog