Posted by
Alyssa
on July 29, 2017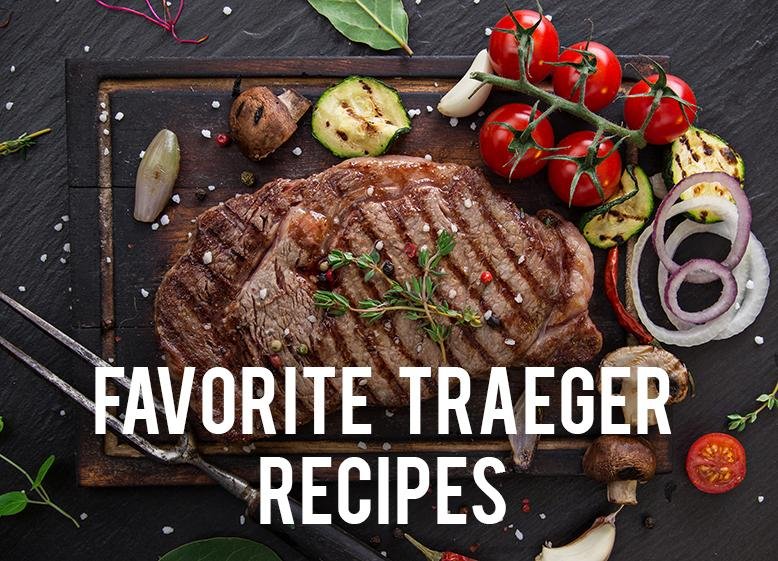 If you haven't had a meal cooked on a Traeger Grill, you're missing out. Traeger Grills use wood pellets rather than propane or charcoal as fuel and can be used to grill, smoke, bake, bbq, and roast depending on what you need at the time. You can also get a variety of wood pellets like apple, pecan, hickory, and maple that will impact the flavor of what you're eating. I can honestly say that I have never had a bad meal cooked on a Traeger.
My husband and I have this small Traeger that is the perfect size for our family. It's small enough that it doesn't take up too much space in our yard and big enough that we were able to fit three racks of ribs (barely!) for a party we hosted a few months ago. To quote my husband, "Every time we use the Traeger it feels like an event." I agree!
This summer I've been collecting some of my favorite recipes I've made on our Traeger Grill that I thought I'd share. Click on each link to get to the recipe!
Traeger Recipes





If you're in the market for a new Traeger Grill RC Willey has what you're looking for! What are some of your favorite grilling recipes?
Sort By Blog Topic:
Popular Posts
Subscribe to the The RC Willey Blog Blog
Unsubscribe from the The RC Willey Blog Blog