Posted by Alyssa on July 18, 2017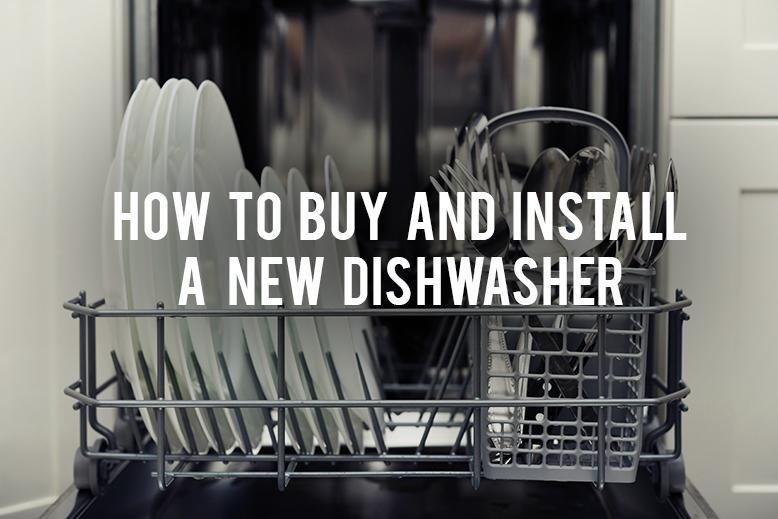 What should you think about when choosing a new dishwasher to buy, and how do you install it? Check out these tips from RC Willey!
How to Choose and Install a New Dishwasher
A dishwasher is one of the most useful appliances you have in your kitchen and knowing how to buy a dishwasher will help you decide on the perfect one for your family. There are a couple of things you need to think of before you go to the store to make your purchase.
MEASURE YOUR SPACE
You will need to measure your space before choosing your new dishwasher. Standard dishwashers are about 24" wide while compact models are about 18" wide. Most dishwashers are designed to fit under the typical kitchen countertop, but you will want to measure the height of your space to be sure. You will also want to measure the depth you have available in order to avoid having your dishwasher jut out into your kitchen.
THINK ABOUT EXTERIOR FINISHES
Decide what exterior finish you want on your dishwasher. There are many options including white, black, bisque (off-white) and stainless steel. There are also dishwashers like this Thermador panel ready dishwasher available that can have a panel installed on front to match your cabinets if you prefer to have it hidden.
NOISE LEVEL
Some dishwashers can be very noisy while others have been specifically designed to be virtually silent. Think about how important the noise level is to you and be sure to look at how loud the machine will be while running. The decibel level will help you know about how load the machine will be. Decibel ratings of 45 or lower are basically silent, 45 - 50 decibels sound similar to rainfall, and anything higher than 50 decibels will be the noise level or normal conversation.
INSTALLING YOUR DISHWASHER
Once you know how to buy a dishwasher, you may be wondering how to install it. If you're choosing to install the dishwasher yourself, you'll want to watch the video below for step-by-step instructions on how to install a new dishwasher.
Knowing how to buy and install a dishwasher will make a huge difference when it comes to your daily dish washing! Check out all our dishwasher options at RC Willey and let us know which one you want in your home.
Sort By Blog Topic:
Popular Posts
Subscribe to the The RC Willey Blog Blog
Subscribe to the The RC Willey Blog Blog
Unsubscribe from the The RC Willey Blog Blog