Posted by
Andie
on February 16, 2018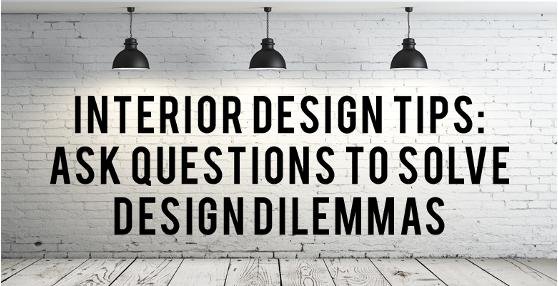 I was listening to a podcast by Bold New Mom the other day, and the concept of having a healthy relationship with yourself came up. She talked about the importance of really getting to know, accepting and then embracing every part of yourself. The good things, along with the things you'd like to work on changing. As I was thinking about it later on, it hit me that this same line of thought applies when it comes to building/remodeling/designing/decorating a home. In order to create your personal ideal home, you HAVE to know yourself. Your ideal home is probably going to be different from my ideal home, and that is how it's supposed to be!
Many of us have a tendency to look to the experts when we have any type of interior design question. But the truth is, just because some fancy shmancy designer thinks some new home trend is awesome doesn't mean it's going to work for us! Yes, this might sound groundbreaking, but YOU ARE THE PERSON WHO'S OPINION MATTERS VERY MOST! Therefore, I have found that the very best way to solve design dilemmas and to make committed decisions is to simply ask yourself questions!
Let's practice together. Here are a handful questions to ask yourself if you have a hard time knowing what to invest in when it comes to design...
Question: Do I like to take baths?
If YES, you definitely will want to plan in a big soaking tub in the master bathroom.


If NO, skip a big soaking tub in the master bathroom, save your precious pennies and opt for a nice shower instead. Or, build a large bathroom linen closet where a tub would have sat!


Question: Do I really like to entertain lots of people?
If YES, you are going to want a large open concept with a big great room so that hosting lots of people is never an issue.
via houzz
If NO, you won't necessarily need an open concept home. A big open room shouldn't be a deal breaker for you!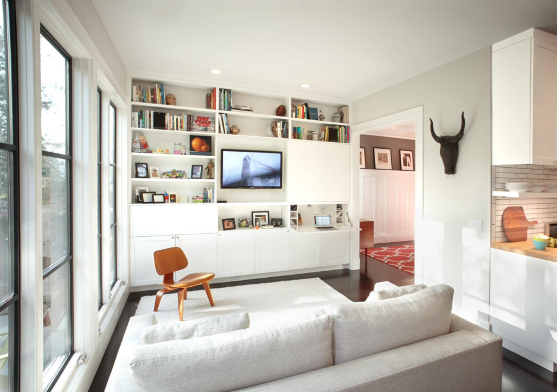 via houzz
Question: Do I really like to cook? Or do I pretend to like to cook?
If YES, double ovens and a huge kitchen are going to be top priority!


If NO, you can focus your efforts on other rooms in the home. A smaller kitchen will suite your needs perfectly.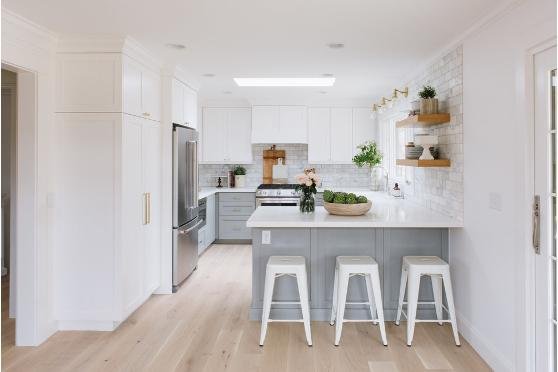 via Studio McGee
Question: Do I have a lot of clothes? And do I really love them all?
If YES, a large closet should be at the top of your list!
If NO, closet size probably shouldn't be a big factor. A regular, or even small(ish) closet will likely do just fine.
Question: Do I like cooking/eating/entertaining outside?
If YES, you definitely want a home that has a nice, large, sprawling patio with plenty of room to throw a party.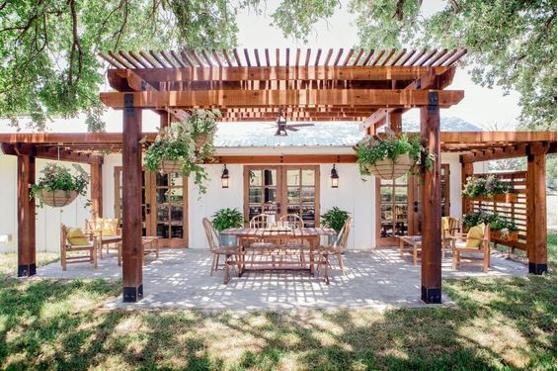 HGTV via pinterest
If NO, patio size and function probably shouldn't be one of your main concerns. Little is nice.
Question: Do I anticipate growing old in the home I'm currently living in or looking to buy?
If YES, you might want to really consider finding a home with a master bedroom and bath on the main floor (or renovating the home you're already in) so that stairs aren't a concern later on in life.
If NO, the sky is the limit. Don't limit yourself by looking for one type of home! It probably doesn't matter whether the master bedroom is on the main level or upstairs.
Keep asking those questions!! Decisions come so much easier this way.
Sort By Blog Topic:
Popular Posts
Subscribe to the The RC Willey Blog Blog
Unsubscribe from the The RC Willey Blog Blog