Posted by Andie on February 18, 2018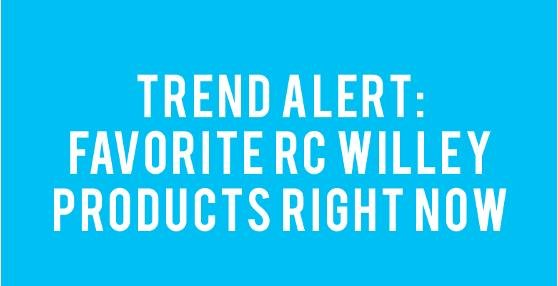 RC Willey brick and mortar stores are located in Utah, Idaho, Nevada, and California---and since I live on the east coast it's not very often that I get to visit any of them! This past month I was in California on personal business, and decided to visit the new Sacramento Delta Shores store. The store had been open for a total of two hours (it was literally opening day!), but I was blown away by how amazing and put together everything looked! The whole time I walked around I found myself wishing outloud that I had an RC Willey in Virginia I could pop into frequently, and spend all of my money at, no doubt! So for all of you people that live in close proximity to one of our stores- go walk around! I found lots and lots of treasures. Here are a few products that I loved.....
(I couldn't find links for all of them, but linked the ones that I did find!)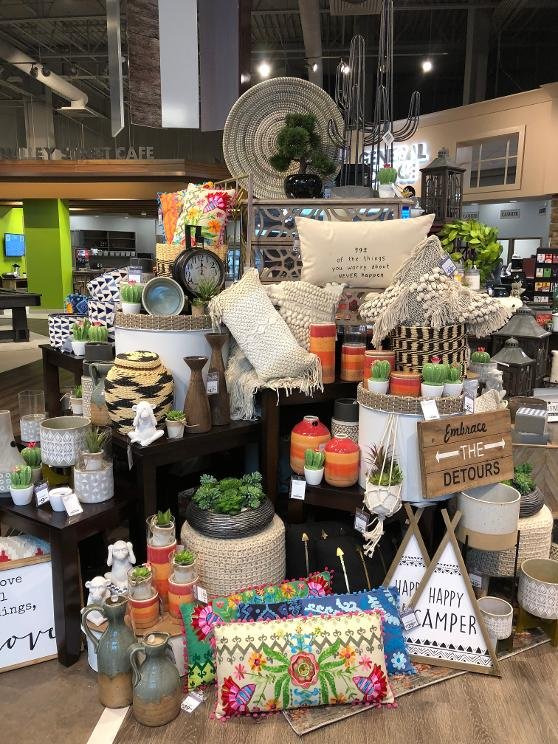 Check out all of these awesome accessories! Great pots, baskets, and pillows, to boot!
This black metal bed paired with this gorgeous bench is everything!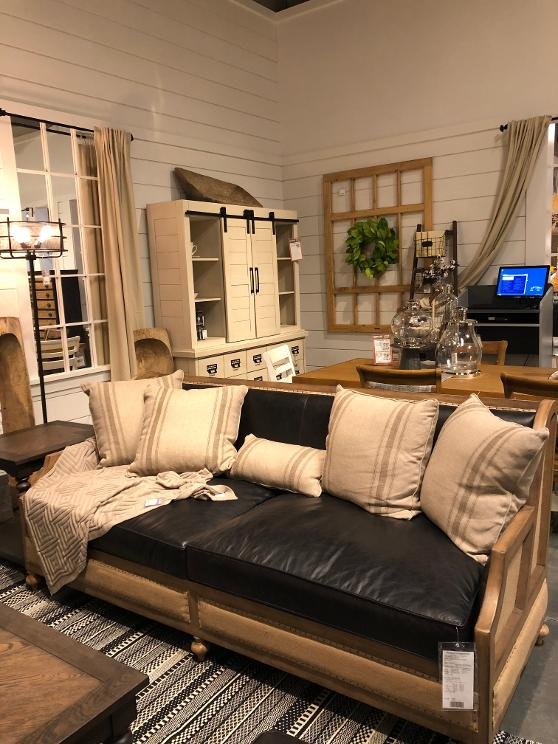 I love the mixture wood, leather and big upholstered pillows on this Magnolia Home Black Leather Sofa!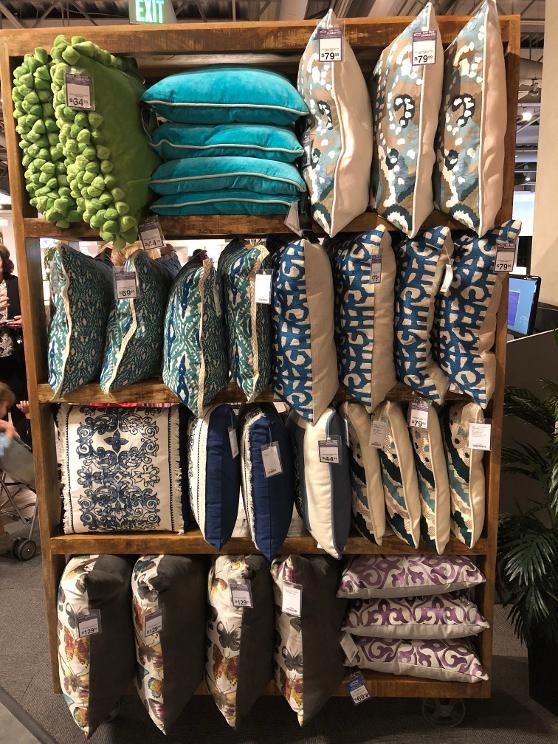 Pillows, pillows, pillows for days!! And they were super cute I might add.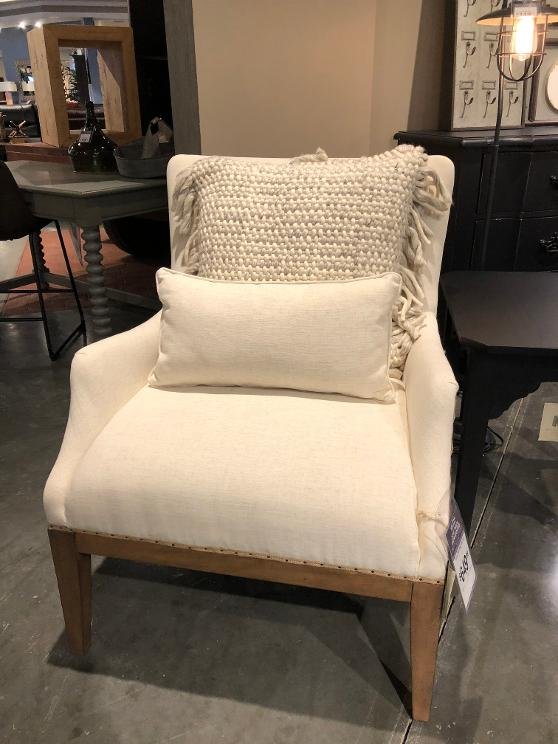 This cream linen chair is not in the cards for me right now (hello, three little children with sticky hands!), but it could be for you!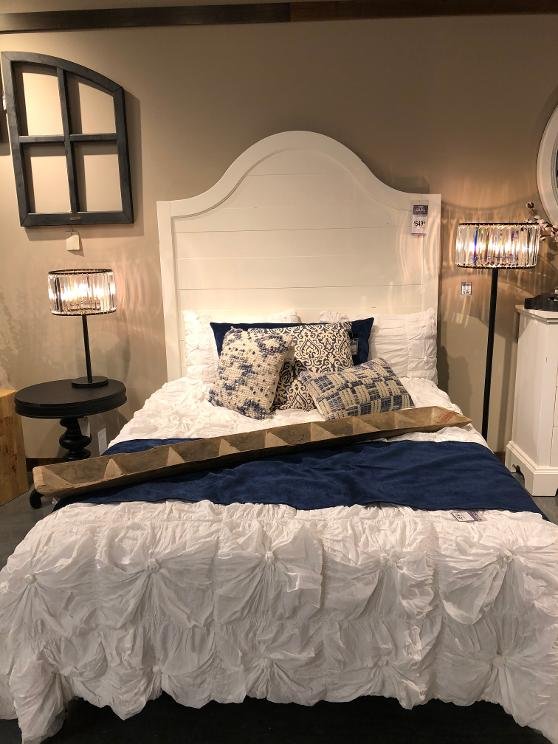 Such a sweet twin bed- would work for a boy or a girl!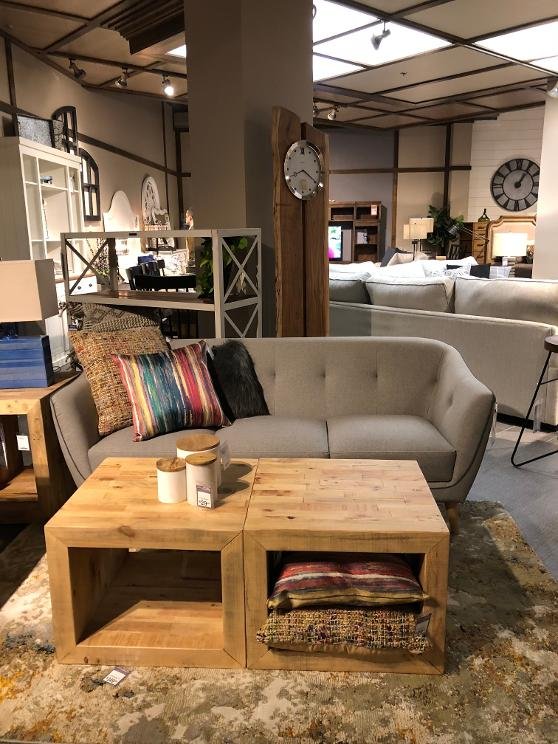 Doesn't this love seat look so chic? Loving the feminine round edges.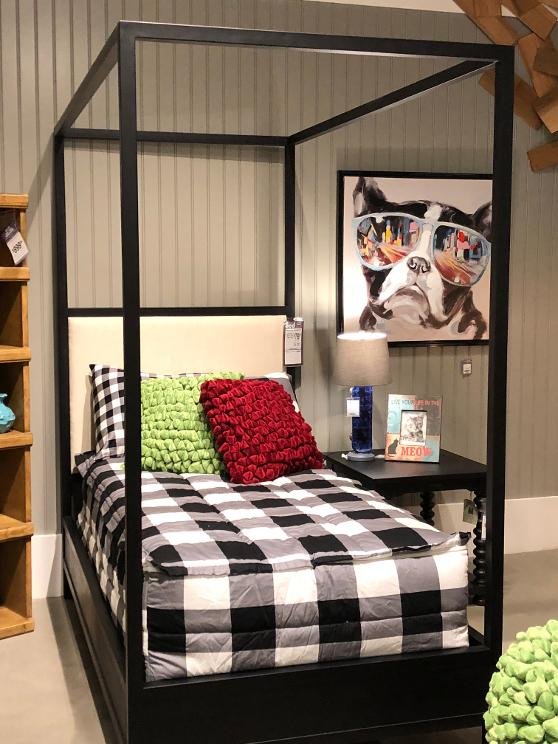 Again, I think I'm diggin' black beds right now, and this canopy bed is so so good.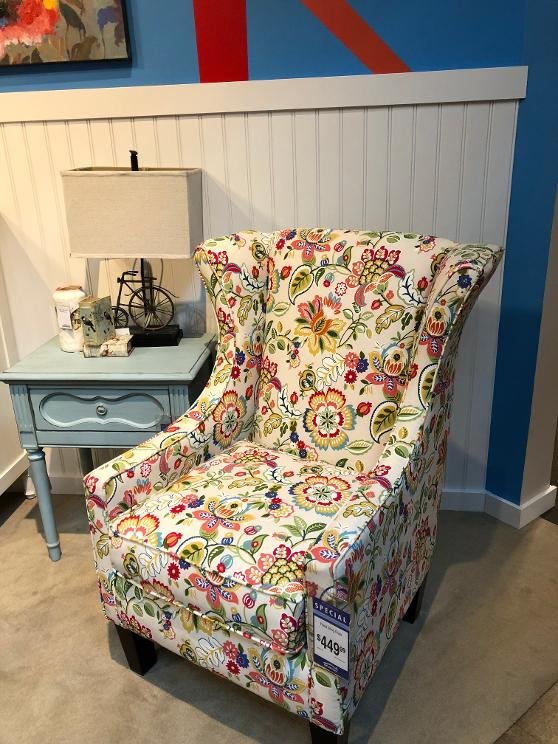 Isn't this Floral Garden Wing Back Chair happy? I literally don't think you could stay in a bad mood sitting in that baby!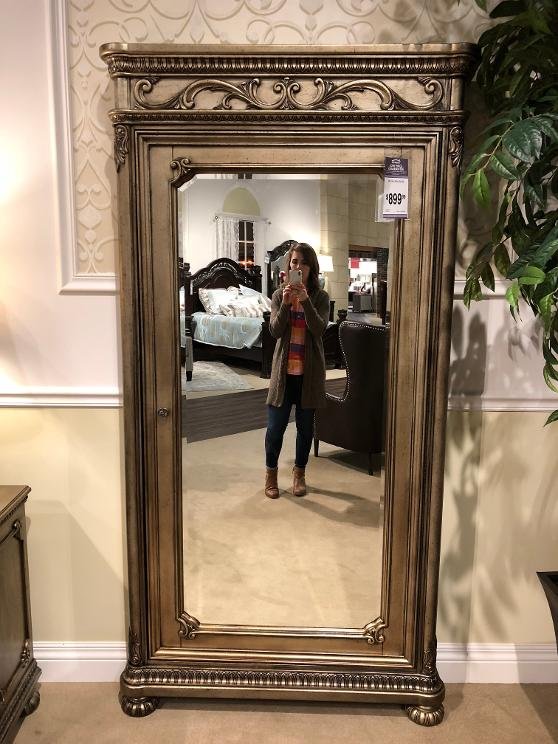 While I wouldn't really consider the ornate detail on this Traditional Platinum Storage Floor Mirror my typical design style, this piece blew me away! It looks like a free standing mirror from the outside, but when you open the door, you get this........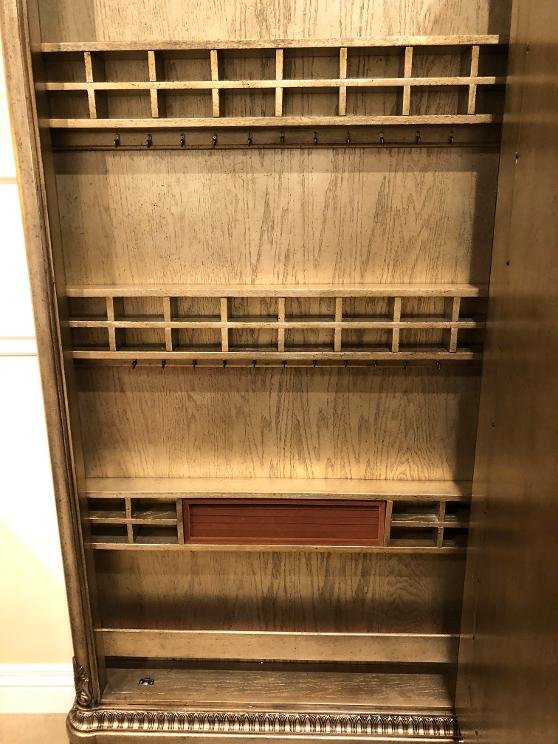 HELLO!!!! I don't think the photo does the scale justice- this Traditional Platinum Storage Floor Mirror could hold more jewelry than one jewelry loving woman would ever even know what to do with!!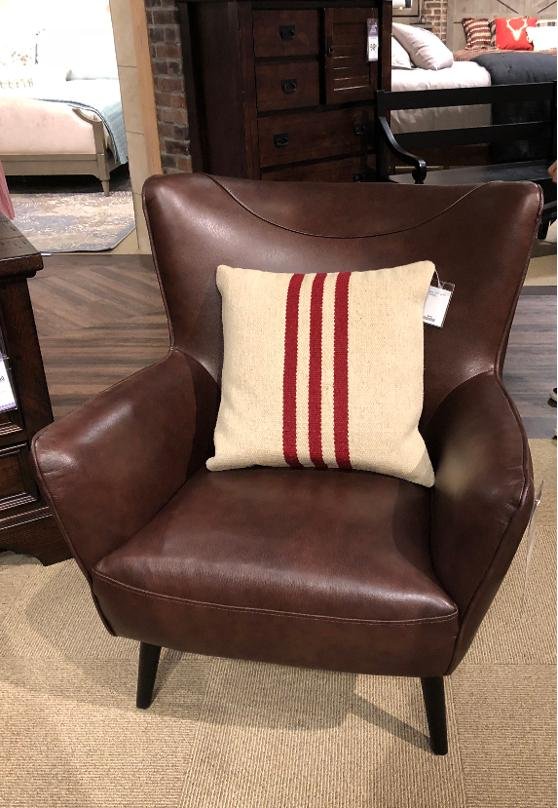 This is such a great Brown Wing Back Accent Chair.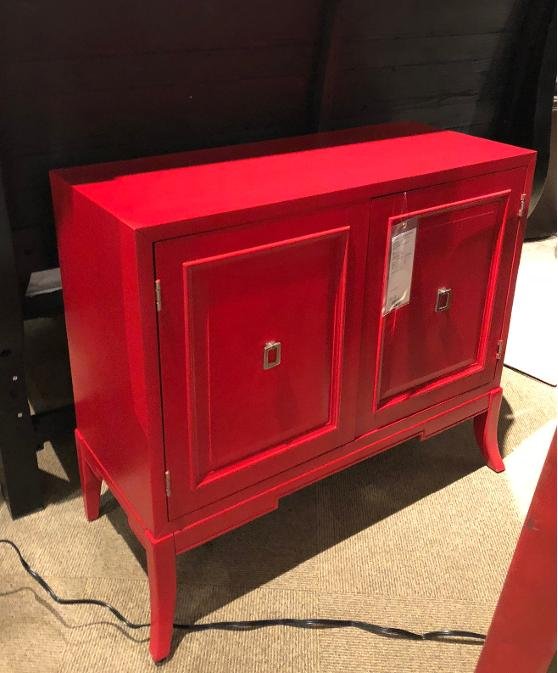 I'm not entirely sure what the inside looked like, but I'm loving this red dresser of sorts.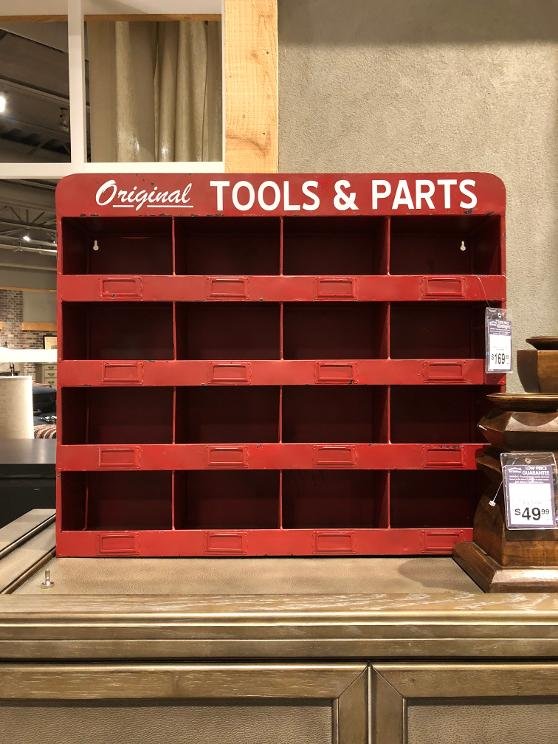 Isn't this the cutest accessory? I would love that on my playroom wall holding all of our little boy tools. Or cars. Or dinosaurs.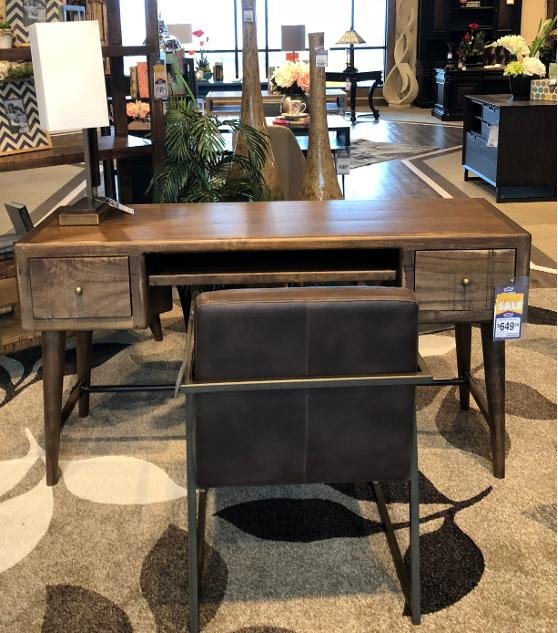 Loving this simple Mocha Brown Writing Desk.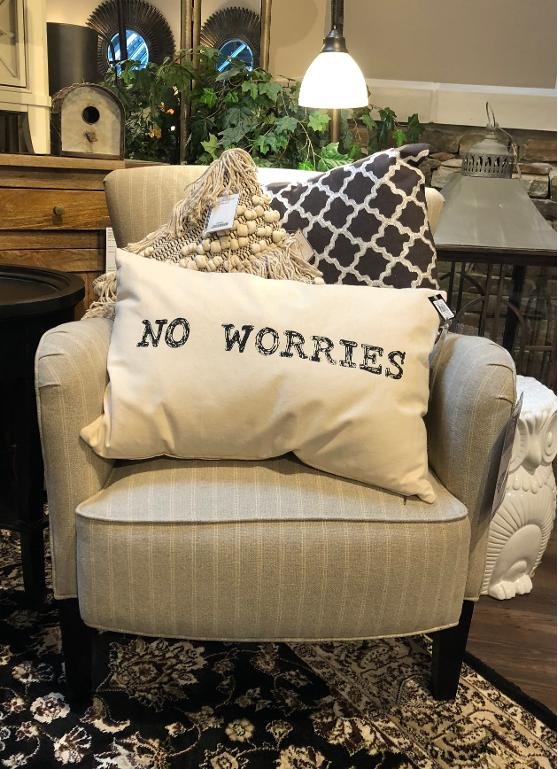 While I like the chair, I LOVE the pillow! The other side says, "99% of the things you worry about never happen". Amen.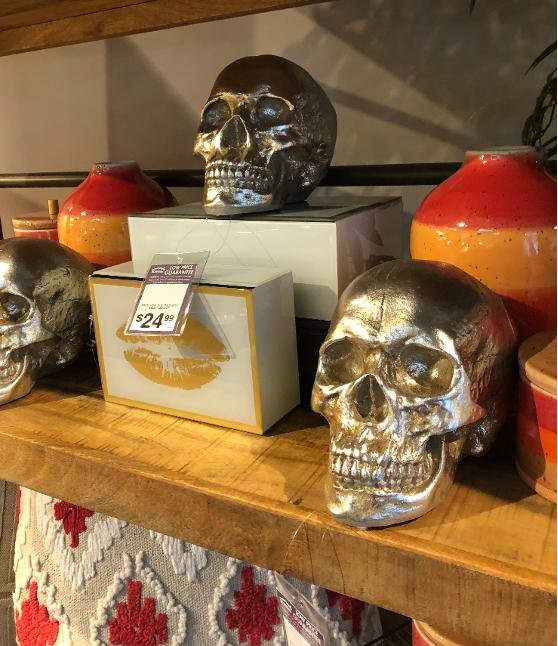 Aren't these skulls quirky and fun? I think they are great year-round!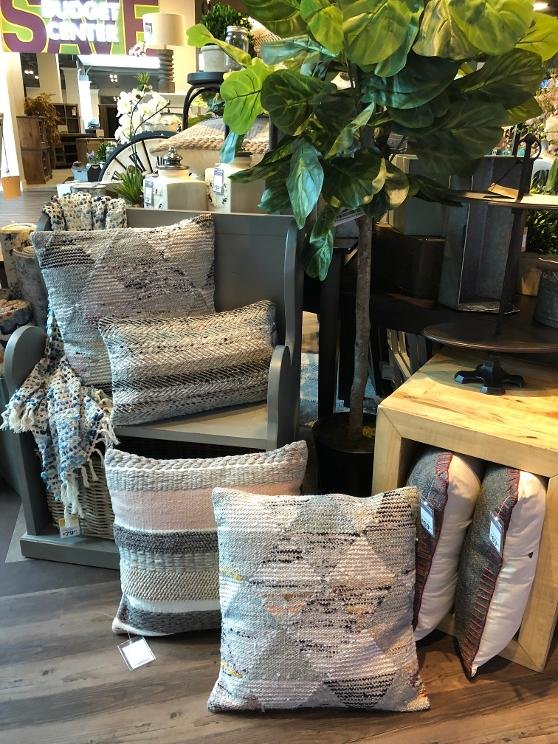 Those pillows!!! Need I say more??
Now don't walk, RUN to your nearest RC Willey store location to find your own gems!!
Sort By Blog Topic:
Popular Posts
Subscribe to the The RC Willey Blog Blog
Subscribe to the The RC Willey Blog Blog
Unsubscribe from the The RC Willey Blog Blog