Posted by
Alyssa
on February 25, 2018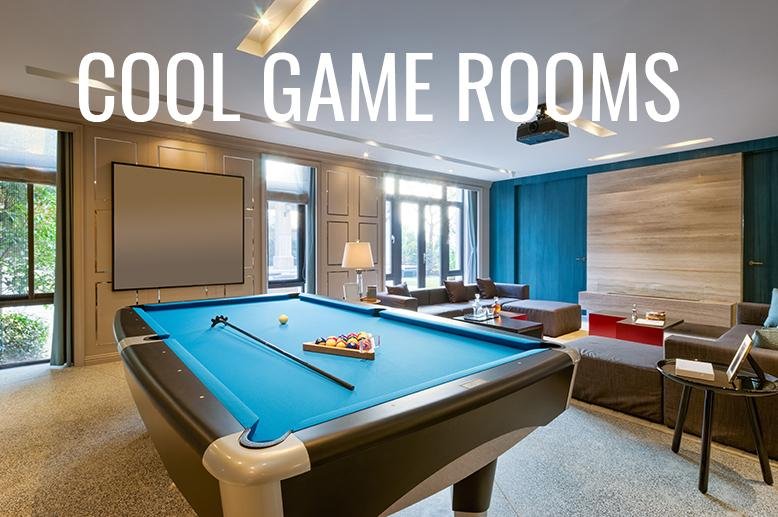 It is not impossible to create a game room that is cool, fun, and the place everyone wants to be. In fact, it's pretty easy! With some of these ideas, you'll be able to make the coolest game room you can imagine.
Cool Game Rooms
First thing's first. You need to assess your space and decide how you want to use it. Are you going to be focusing on video games? Will you be watching a lot of sports? Do you want to include a pool table or a foosball table? Once you've decided how your family will use the room you'll be able to get started.
Game rooms are designed to be somewhere to hang out, relax, and enjoy fun activities. That being said, one of the first things you need to do is find a comfortable seating option. Sectionals are a great choice with lots of seating options. A few recliners might be just what you need as well.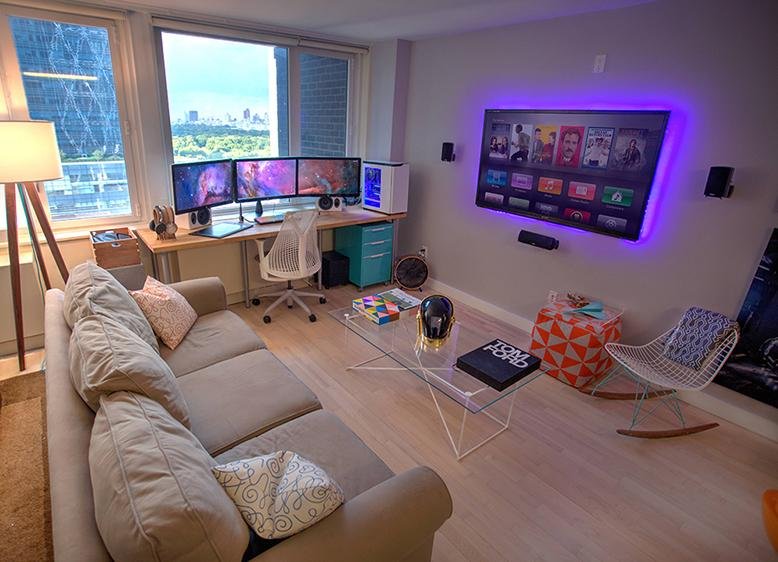 via HomeBNC
Regardless of whether you are a big gamer or not, you will not regret having a nice TV in your game room. Your home will be the place for movies, video games, and sporting events! Add surround sound, or at least a soundbar, to make sure you are getting the best sound quality.
Game rooms are often in the basement or somewhere with limited natural light. Make sure you have enough light fixtures to make the room comfortable and inviting. If you don't have a lot of overhead lights, floor and table lamps are another lighting option.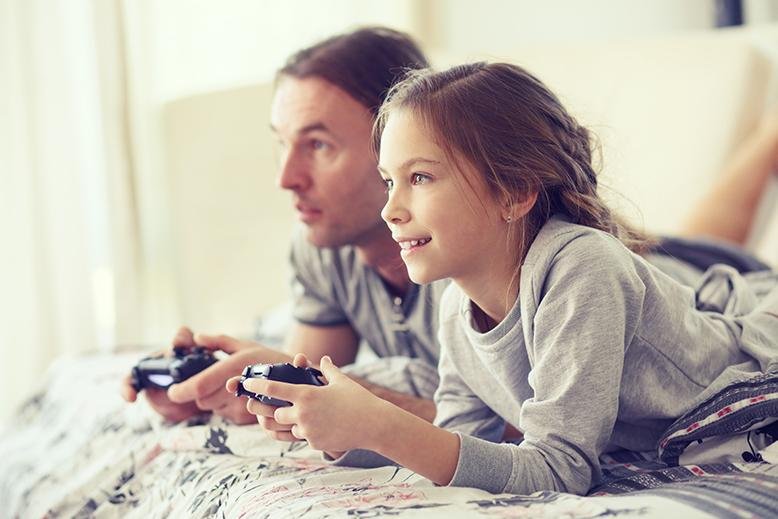 If you're into gaming, make sure you have a place to store your console and games. Entertainment centers or TV stands have enough storage to keep your things organized and out of sight. A clean room is a much more inviting room, so make sure you have a place for everything!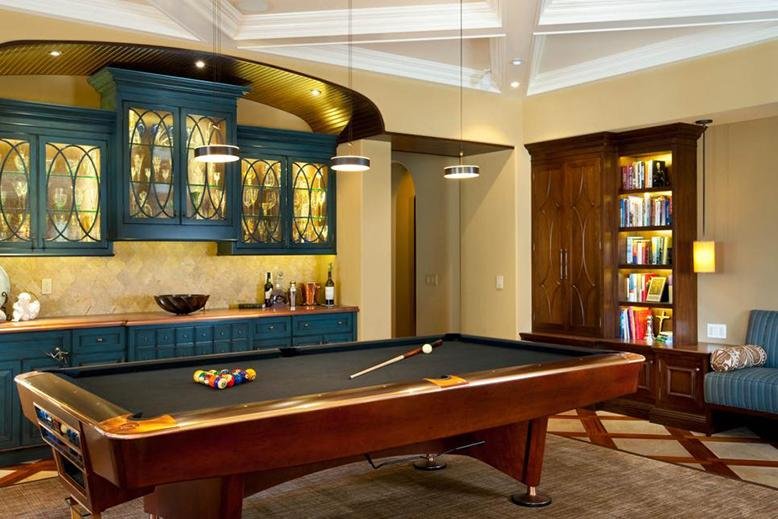 via HGTV
Add a ping pong table, pool table, or foosball table if you have room. You might be surprised at how often you or your kids will end up talking and hanging out around these tables.
How else have you created cool game rooms? What are in your game rooms at home?
Sort By Blog Topic:
Popular Posts
Subscribe to the The RC Willey Blog Blog
Unsubscribe from the The RC Willey Blog Blog